When the Flash uses his special abilities to go back in time and alter the course of the past, two worlds meet. But when his attempt to save his family unintentionally changes the future, he is stuck in a situation where General Zod has come back and is threatening Armageddon. In the absence of any ...
Pinkvilla Review
Ezra Miller tops his role as The Flash. He is freakish, wild, and messy. He standout for his unique expression and dialogue delivery. The ongoing cases might push you not to watch it but I recommend you to give it a try. Michael Keaton shows everyone why he is the OG Batman. Throughout the movie, you feel his presence and how powerful he is. Sasha Calle debuted as Supergirl and I would like to see more of her in this role. She indeed has the potential to play the new Supergirl. 
Read more
Critics Review
TOI
Fans of The Flash have waited for his Flashpoint Paradox storyline to play out on the big screen for many years. The critically acclaimed story kicked off many multiversebased plots involving the DC roster of superheroes. While this film was initially intended to have the same impact, behindthescene
The Independent
Should Warner Bros have shelved The Flash Im honestly not sure I have an answer. The accounts of its star, Ezra Miller, and their twoyear downward spiral which include allegations of harassment, grooming and physical violence is distressing in a way that extends beyond all critical analysis. What
Movie of the Month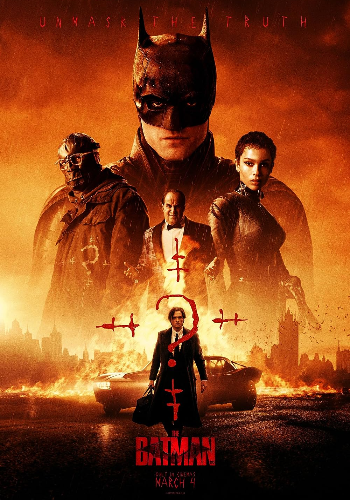 The Batman
Action, Drama
Cast:
Zoe Kravitz, Jeffrey Wright
BOX OFFICE Collection: ₹ 77 cr.
BOX OFFICE Collection: ₹ 77 cr.
Robert Pattinson, who played the role of Batman, in the 2022 movie. The Batman once landed up leaving fans upset. The actor joked about not working out on his physique for his role and left fans enraged. Despite all the love he...
Read more
Disclaimer: Box office numbers mentioned in the article are obtained from our own sources and diverse public platforms. We take all efforts to share possible accurate numbers, however, unless otherwise mentioned they are all approximates, but appropriately portrays the BO performance of the project. We are open to feedback and suggestions on editorial@pinkvilla.com.