6 Sofa Sets to Grab on Steal Deals from the Amazon Great Republic Day Sale
Looking for comfortable sofas to binge-watch your favorite series on? Here are the top 6 sofa sets that you can snag from the Amazon Great Republic Day Sale.
Updated on Feb 01, 2023 | 09:06 AM IST | 125.6K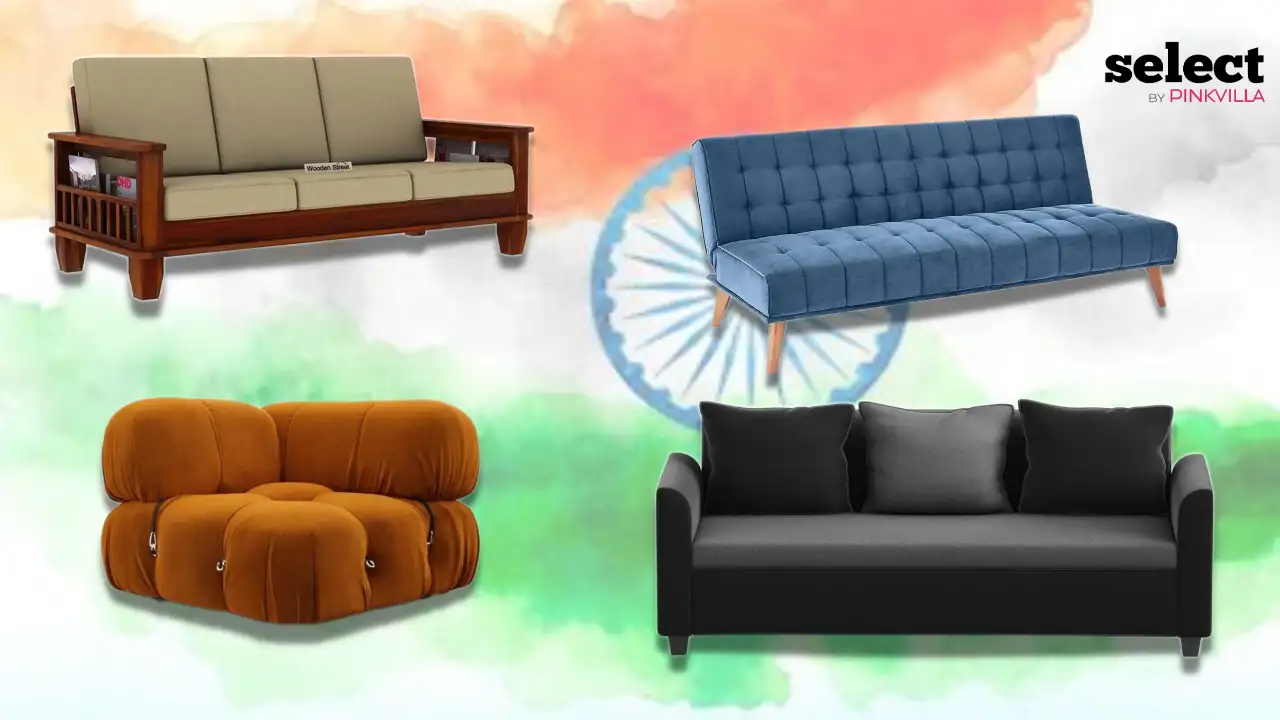 The products curated for this article are independently chosen by the editorial team. If you make a purchase through the
links
mentioned below, we may receive a commission. Check out our
product research & curation process
If a single piece of furniture can define the style of a personal living space, that piece would be the sofa. Sofa sets are the prized pieces of furniture in our home where we settle in for movies, family lunches, dinner parties, and take a quick nap once in a while. They are the quintessential furniture set in our lives that complete the overall aesthetic look of your living room space. But to get this item you must not only focus on the color but on the features too. Check out these mind-boggling deals on the Amazon Great Republic Day Sale to give your living room decorum a boost, with these top 6 sofa sets for your leisure time.
6 Sofa Sets to Binge Watch Your Favorite Shows And Movies On!
1. Holmes 3 Seater Sofa cum Bed (Fabric, Blue)
Made with a pine wood frame and high-density foam Solimo Holmes 3 Seater Sofa brings "glamazon" to your home. Uncomfortable back issues and fatigue would become the worries of the past with this high-quality foam structure. Not only that, but the sofa also converts into a bed when needed providing you with a convenient and additional space to sleep in when friends or guests stay over at night. Add this sofa set to your wishlist to grab it at a great deal and give your living room that modern and elegant touch.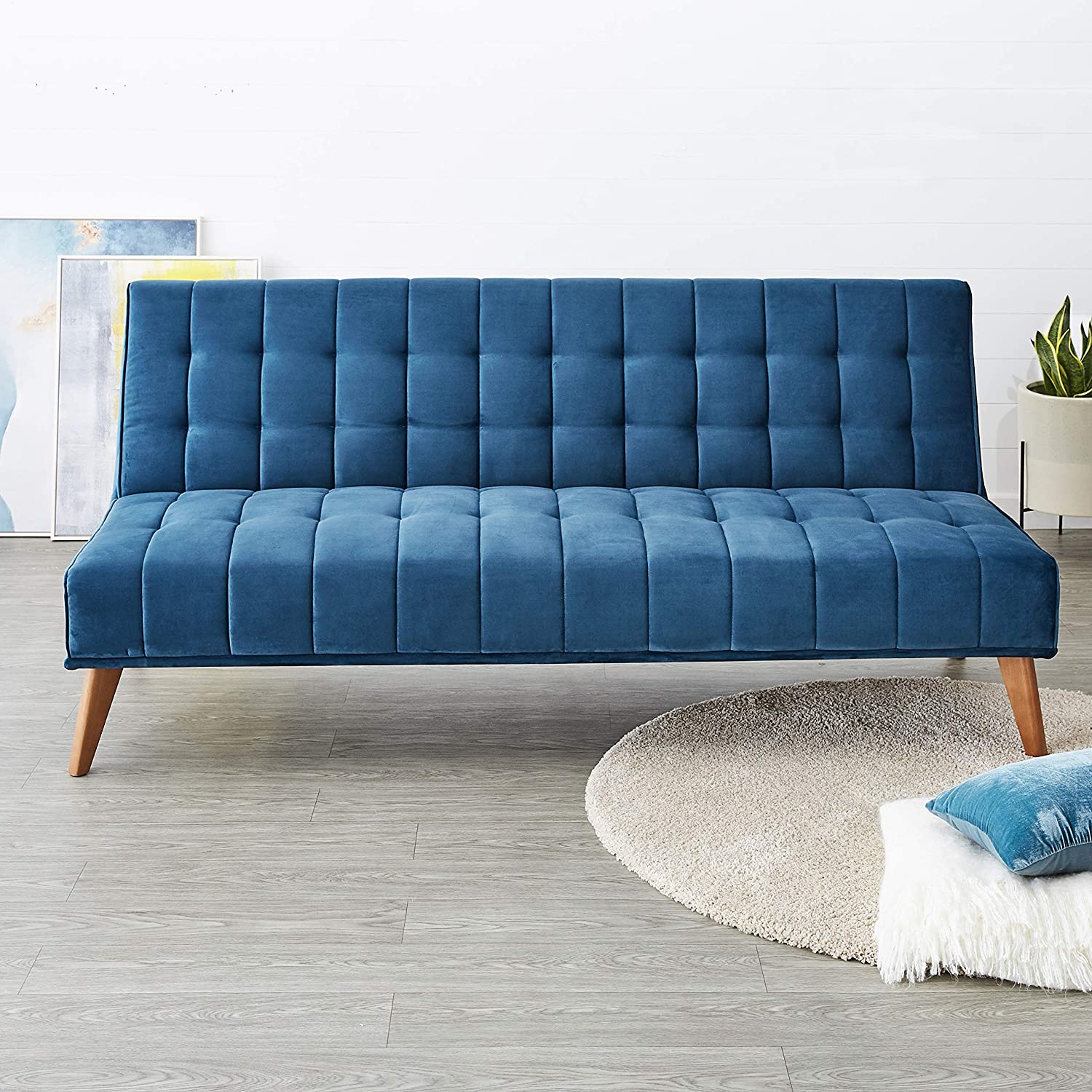 ( as of 14/1/2023 10:30 IST)
2. Rachel 3 Seater Sectional Sofa
This black and grey fabric sofa is a lightweight sofa set with a sectional design, perfect for a European home aesthetic. It is easy to shift between different areas of your home, and the lifted leg structure makes cleaning underneath swift and convenient. Though it's lightweight, the sturdy build offers premium quality while ensuring its durability. The key benefit of using or having a sectional sofa at home is that you can tailor its various arrangements to the different spaces of your home.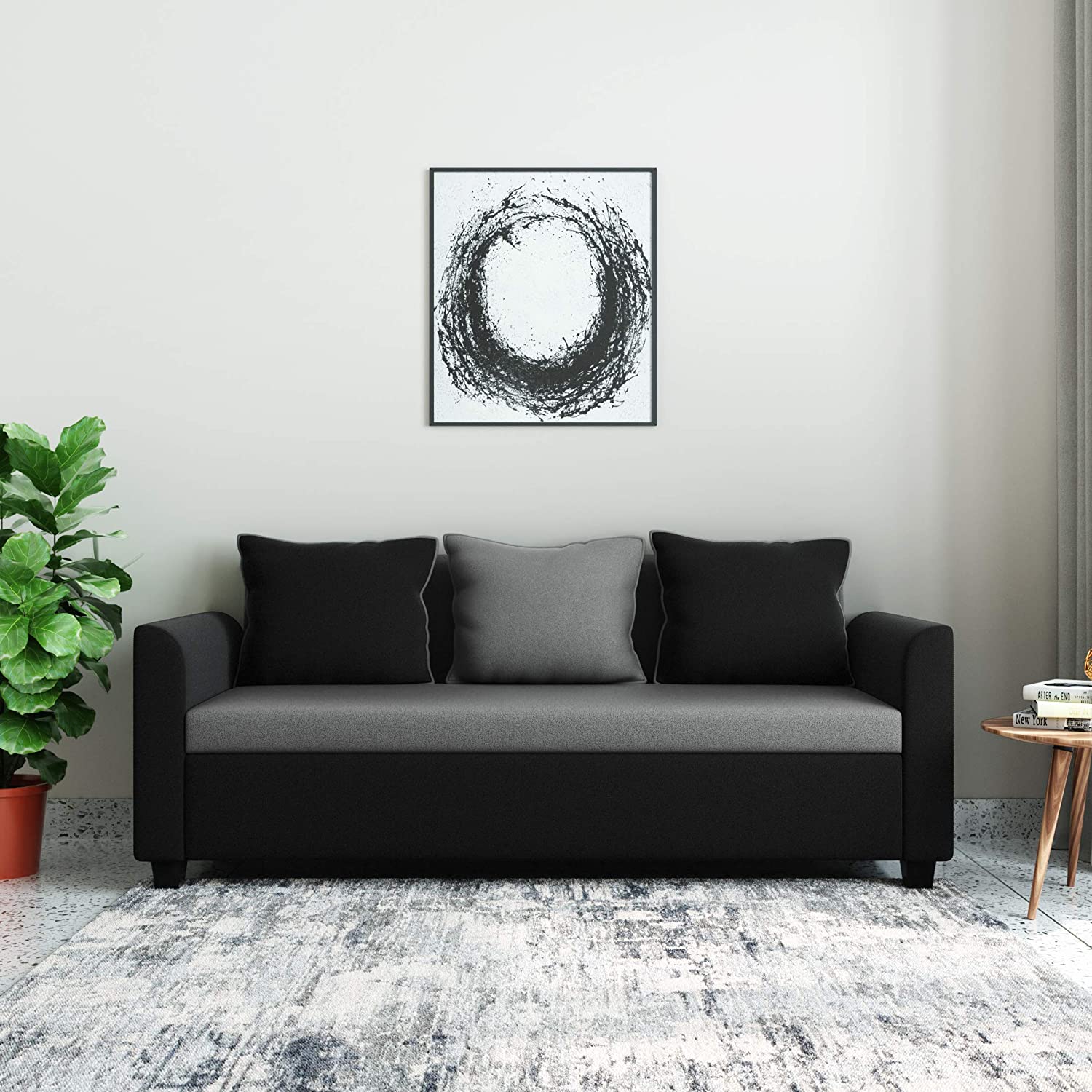 ( as of 14/1/2023 10:30 IST)
3. Ebansal Solid Sheesham Wood 3 Seater Sofa Cum Bed
This sofa is a great option to add traditional Indian decor to your home if you have a much larger living room space. The wooden sofa design creates an antique yet modern seating arrangement in your living space. The sofa frame's integrity and strength are managed well with the help of rosewood. With an attractive and robust honey finish, this sofa set also consists of hidden storage space to keep your magazines and snacks within your comfortable reach anytime. Grab this antique piece on the Republic day sale and get your 'Maharani' aesthetics right!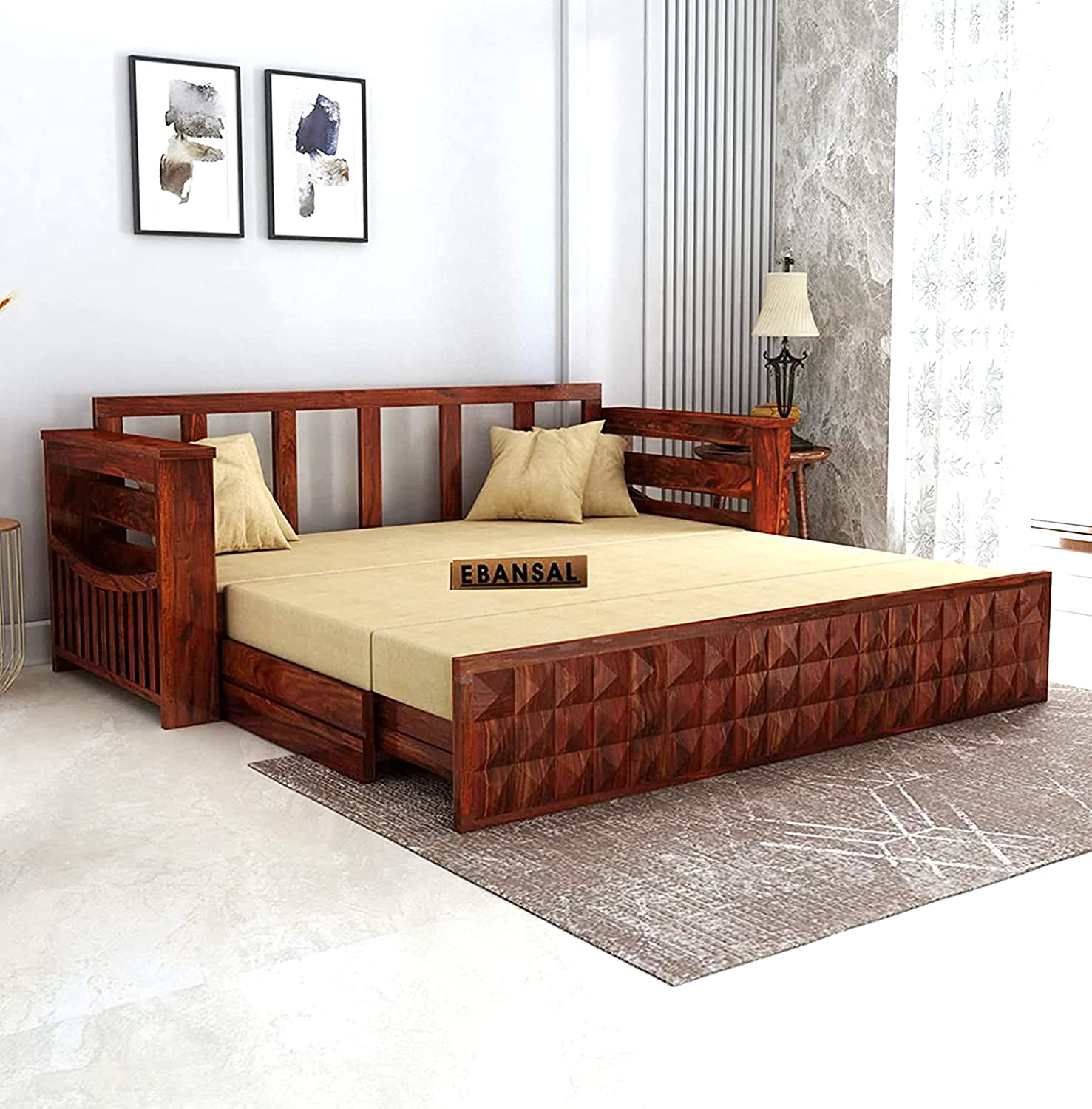 ( as of 14/1/2023 10:30 IST)
4. Tempel Fabric 3 Seater Sofa cum Bed
Lounge and rest conveniently on this soft and desirable modern French sofa. When friends and family come over, you need not worry or fuss about extra space as the sofa converts into a comfortable bed. The horrible toe stubs can be easily avoided with the functional blunt edge design. The strong frames are made of pine wood that keeps the sofa sturdy even when the kids jump or play over it and keeps its form intact through it all. If your current sofa needs a break then get yourself this sturdy one on Amazon Great Republic Day Sale.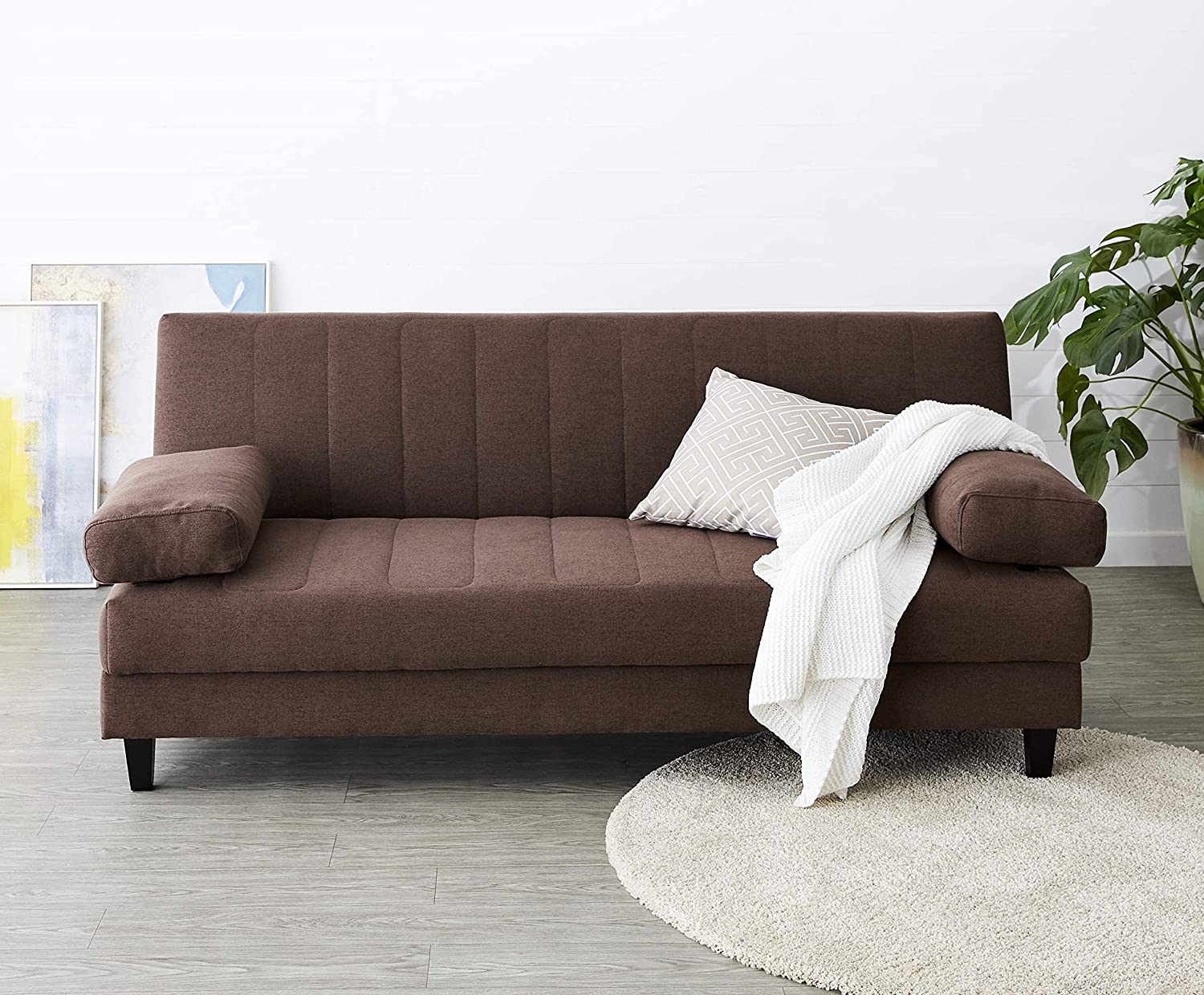 ( as of 14/1/2023 10:30 IST)
5. Tulip Leatherette 3-Seater Sofa
This beautiful sofa set resembles the shape and form of a tulip in a garden and can be yours in three available shades - grey, beige and brown. If you are hesitant about maintaining the leatherette upholstery, well lucky for you, the sofa has surpassed 30+ tests to ensure no loss of color after use and cleaning. It's made with engineered wood and a cushioned back design for reliable performance and comfort at any possible time. Add this elegant sofa set to your wishlist before the 70% off deal runs out!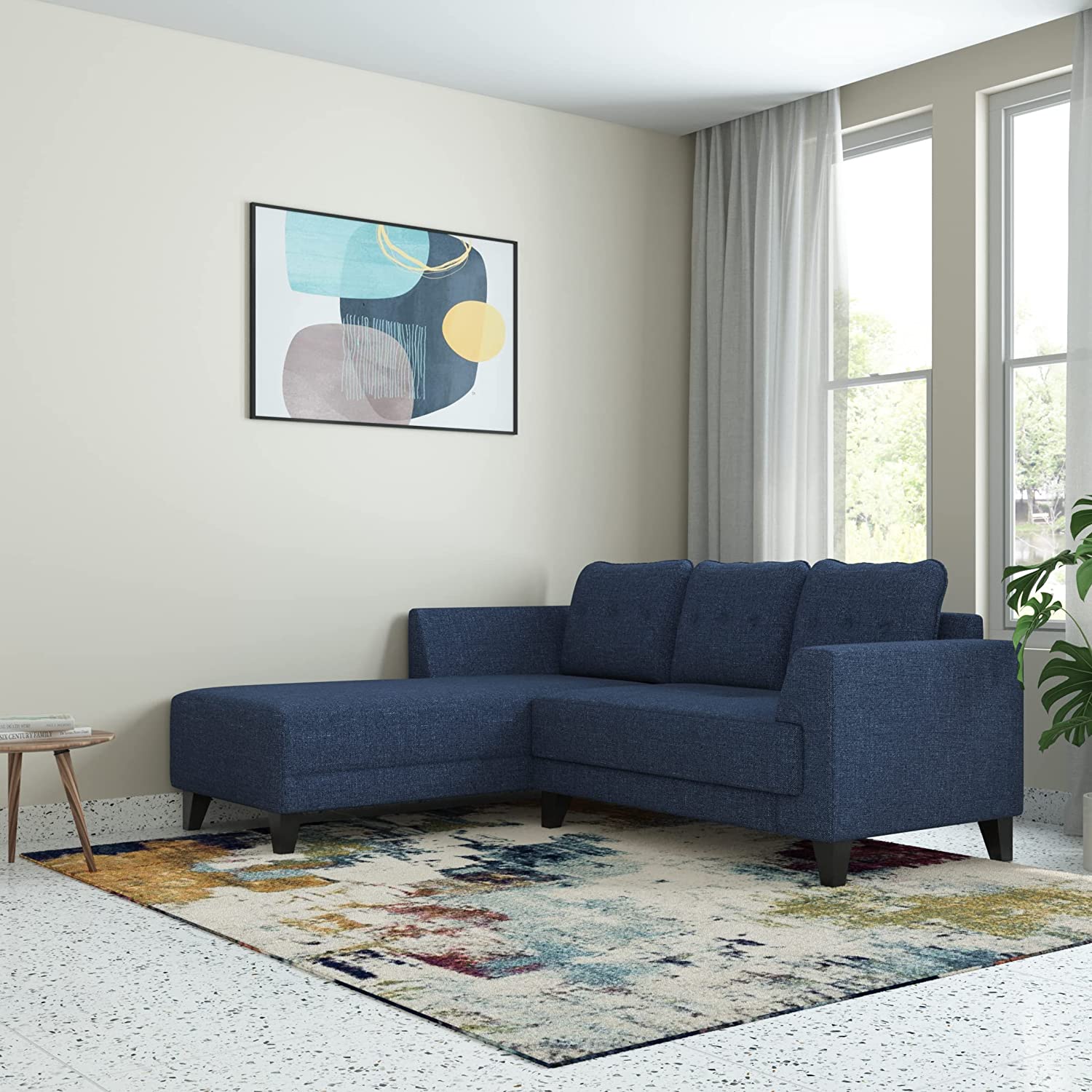 ( as of 14/1/2023 10:30 IST)
6. Sleepyhead SofaBed Two - Foldable 3 Seater Sofa Cum Bed
This matcha-colored sofa is the most appropriate choice if you are accommodating in a small to medium apartment space. The pop of color amps up your living room space and gives a cool and calm vibe. It is a contemporary day-bed design that allows the user to create a seating arrangement during the day and sleep on it at night for convenience. It's made with red Meranti wood for a stable structure and polyester upholstery for easy cleaning.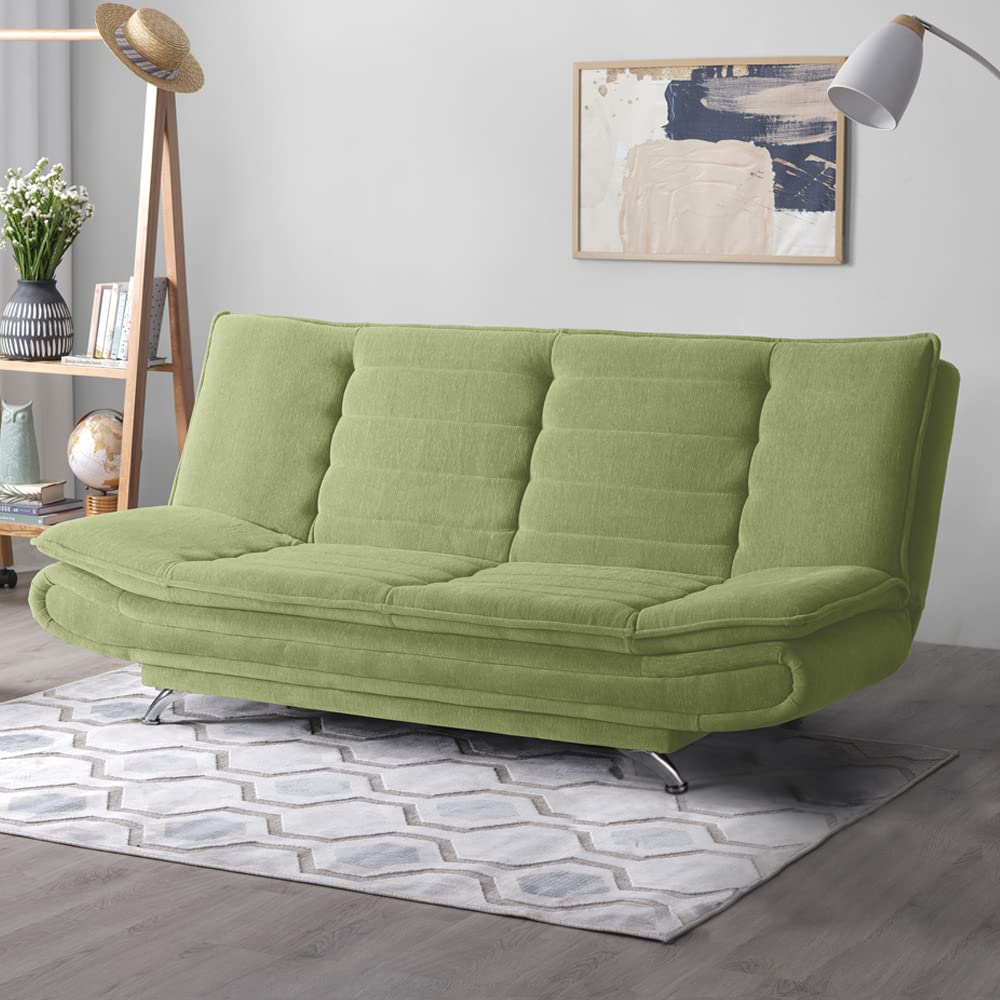 ( as of 14/1/2023 10:30 IST)
Choosing the right kind of sofa must depend on your home style and comfort. Sofas, recliners, and dual-sofas are a place of fun, comfort, and lounging where we find our sanctum at home. Hence, they need to be of great quality and look the part as well. These above-mentioned items are selected for your best interests and have been handpicked for you to take advantage of the incredible deals upcoming on the Amazon Great Republic Day sale So, it is an all-win situation!
About The Author

With a keen eye for detail and a passion for lifestyle, Alvira is a certified Interior Designer who brings the... latest trends and lifestyle talks to your fingertips. With an experience of 2+ years as a content writer, she loves to share anecdotes and write her heart out when it comes to decor, lifestyle, and makeup. This chirpy bird loves to sing and as an avid reader loves to steer up some drama. If you are interested in some mind-refreshing facts and talk about decor & lifestyle, then Alvira is the one to go to.

Read more
Top Comments
There are no comments in this article yet. Be first to post one!