In Shaandar, Amidst the extravagant celebrations, Alia, an insomniac with a love for fairy tales, finds herself drawn to Jagjinder, a charismatic wedding planner with a mysterious past. As their paths intertwine, a delightful romance blossoms, marked by witty banter and heartwarming moments.
Critics Review
NDTV
The film's writerdirector is looking to orchestrate audience emotions in obvious ways. What she does instead is exhort us to remember the horrors that were triggered by the Partition of the subcontinent. The narrative, a free, illuminating blend of biographical details and five of Manto's hardhittin
TOI
Celebrated Urdu poet and author Saadat Hasan Manto found the world of fiction more real than the world around him and yet his fierce imagination thrived on the bitter realities he witnessed.
Movie of the Month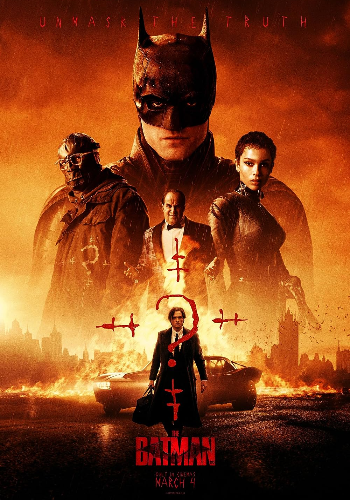 The Batman
Action, Drama
Cast:
Zoe Kravitz, Jeffrey Wright
BOX OFFICE Collection: ₹ 77 cr.
BOX OFFICE Collection: ₹ 77 cr.
Robert Pattinson, who played the role of Batman, in the 2022 movie. The Batman once landed up leaving fans upset. The actor joked about not working out on his physique for his role and left fans enraged. Despite all the love he...
Read more
Disclaimer: Box office numbers mentioned in the article are obtained from our own sources and diverse public platforms. We take all efforts to share possible accurate numbers, however, unless otherwise mentioned they are all approximates, but appropriately portrays the BO performance of the project. We are open to feedback and suggestions on editorial@pinkvilla.com.