Was Liam Hemsworth's GF Gabriella Brooks one of Miley Cyrus' dancers in 2014? Fans think so
Miley Cyrus' hit single Flowers is reportedly about her ex-husband and actor Liam Hemsworth. Read on to find out the Gabriella Brooks connection.
Published on Jan 29, 2023 | 04:25 PM IST | 612.1K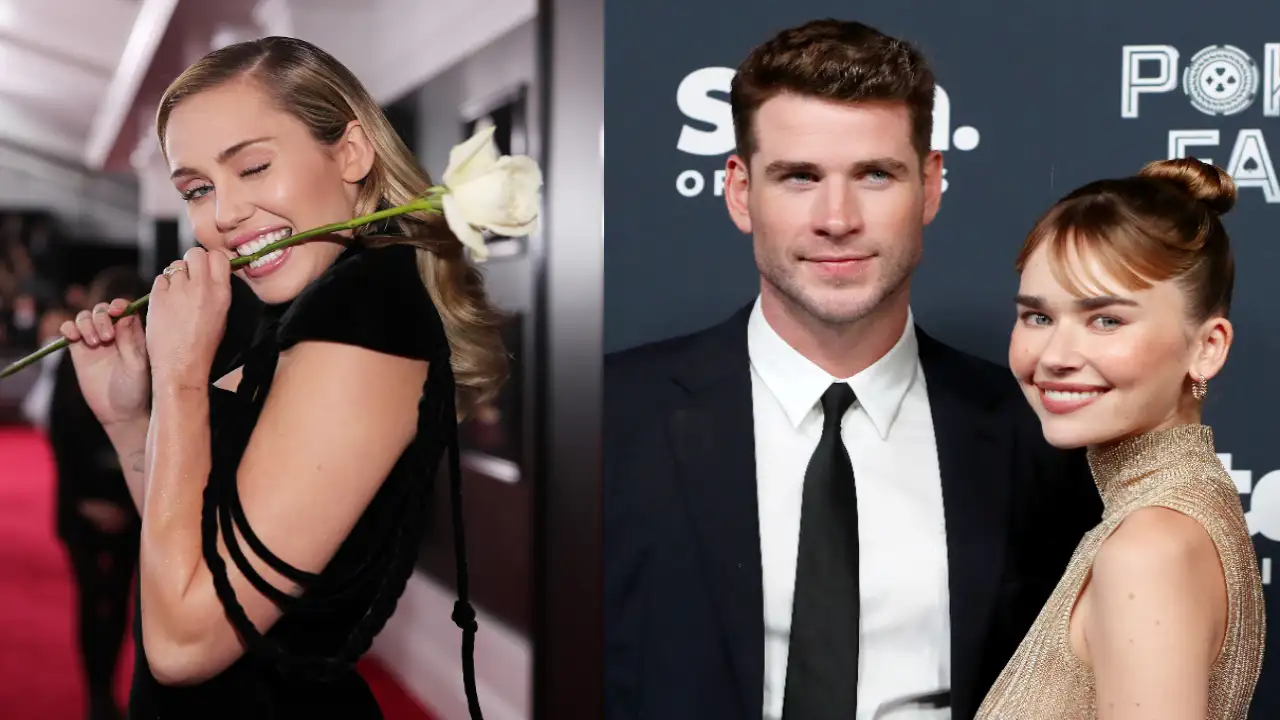 Miley Cyrus' single Flowers continues to top the charts and make people feel empowered. In the meantime, fans have dug out old photos that make them believe that the 30-year-old's ex-spouse Liam Hemsworth's present ladylove Gabriella Brooks might have been one of Miley's dancers. Yes, you read that right!
Does Liam Hemsworth's girlfriend Gabriella Brooks have a connection with Miley Cyrus?
Fans seem to believe that Liam Hemsworth is the subject of Miley's new song ever since she dropped it on the 12th of January. Apart from the similarity of the song's chorus to Bruno Mars' When I Was Your Man – a song that Liam reportedly dedicated to Miley at some point in time – Flowers has also led fans to other interesting theories. Speaking of which, as per Daily Mail (via Just Jared), fans have unearthed pictures from a 2014 performance of Miley in London, where a background dancer looks like Gabriella onstage with the singer. As per Just Jared, this was around the time when Miley was promoting her album Bangerz and also when the then-couple had called off their first engagement.
As of now, there is no way to verify if it really is Gabriella in these photos, unless either Miley or the model confirms it. However, fans have referred to certain distinguishing features to find the similarities, such as freckles between the time of the performance and the newer photos of the model.
Miley Cyrus doubles down on her own record with Flowers
Ever since it came out a couple of weeks back, Miley Cyrus' Flowers has broken quite a few records. After the first week since its release, Flowers became the most-streamed song in a week on Spotify. The song reached the 100 million mark faster than any other song ever has on the music-streaming platform. This past week, Miley broke her own record, becoming the most-streamed song in a seven-day period for the second consecutive week. Miley expressed her gratitude on Twitter, as she wrote, "Thankful that Flowers is Number 1 around the world. This song is dedicated to my fans & the steadfast self love I wish for each of you. Forever grateful, Miley."
ALSO READ: Miley Cyrus' New Year's Eve Party Special: 5 things to know including Dolly Parton as co-host and more
About The Author
A content writer for 3 years, Priyakshi channels her love for everything cinema through the written word, as she dabb...les in entertainment articles, movie reviews, and interviews.
Read more
Top Comments
There are no comments in this article yet. Be first to post one!