10 Ways To Make A Scorpio Man Obsessed With You
The priority of Scorpio men is having an eye for rebellious, and secretive women. So, be a mystery to him, then wait for him to figure it out and fall for it.
Published on Jan 05, 2023 | 01:50 PM IST | 321.2K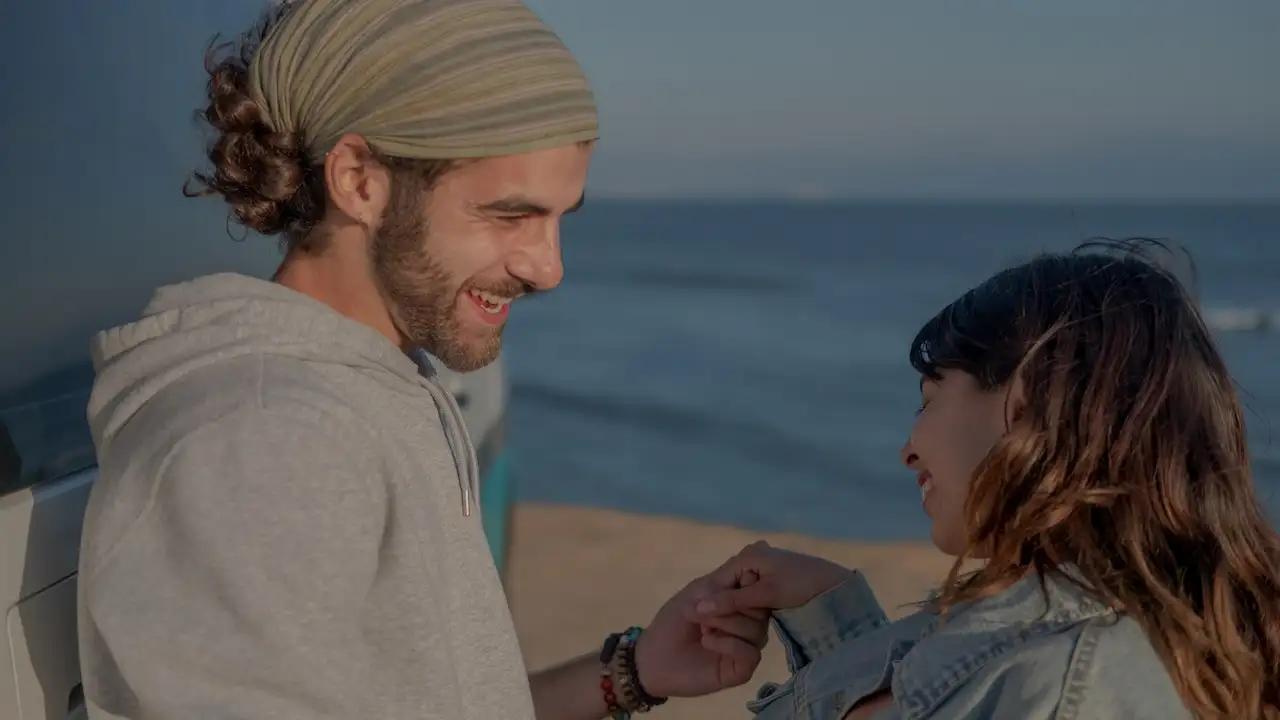 If you have a crush on a Scorpio man, it may be challenging to make him obsessed with you because it takes him so long to fall in love in the first place. However, even though it can be difficult to capture his attention, their charisma and aura of mystery make it difficult to avoid falling for him. So, you definitely want to make sure that his emotions for you are the focus of his obsession. And to win his attention, you must understand how he thinks and how to have a fulfilling relationship with him.
Check out these 10 ways in which you can make a Scorpio man obsessed with you.
1. Show Devotion Towards Your Relationship
Even though this is just the beginning of your connection with a Scorpio man, you need to make it clear to him that you are fully committed to him. You must show him your devotion and how strongly you want to be with him, considering that he has many fears about being in love and being true.
2. Don't Be Pretentious
Be and act the same way with him at the beginning of the relationship just as you would after a year of dating him. Everyone wants to start a relationship on the right note, but don't forget to be genuine and never show this man a side of you that will only last a short while and end up being fake in the end.
3. Be Appealing
Scorpio males are renowned for being passionate and intense lovers. This zodiac sign is seeking a companion with whom they can truly explore the undiscovered zone and satisfy their fantasies. You would want to be sensual to match their enthusiasm. You can just tease him with your seduction style or make plans for your next time in the bedroom with him.
4. Never Lose Out On Confidence
Scorpio men are completely self-assured and live by their own set of rules. As a consequence, they also need a partner who can stand up for themselves and is at ease in their skin. Keep the regard for yourself and your worth high at all times to get the attention of this man.
5. Exhibit Your Intelligence
One of the sharpest zodiac signs is the Scorpio because of their cognitive fortitude, awareness, and focus. Engage in thoughtful conversation to entice their brilliant energy, wit, and intelligence since these men are looking for a companion who can hold in-depth conversations.
6. Praise Him
Everyone enjoys receiving compliments, after all. But to strengthen their relationship, Scorpio men seek recognition for the time and effort they are investing in it. They put their hearts into it, so they expect praise to balance the relationship.
7. Emphasize The Power In you
Scorpio guys are drawn to strong women. These men seek a woman who can accomplish all she says she wants and who can stand her ground no matter what obstacles she faces. In front of your man, be true to yourself and demonstrate that you are a leader in both your professional and personal lives.
8. Be A Challenge
Don't be a pushover. Instead, show your Scorpio man that you can be a challenge. Make this person chase you by not giving in to his requests for anything from you. To stand out from the crowd, challenge his beliefs and views and force him to cross boundaries.
9. Don't Judge
Never, ever judge a Scorpio man. This man takes some time to open up, but once he does, he thoroughly enters the moment and reveals his true self by placing his trust in you. Don't criticize your man for his history or deeds. Show that you are a supportive and encouraging partner.
10. Avoid Ignoring Him
Don't ignore your crush who is a Scorpio man, even when you want to play hard to get him. Scorpios are highly sensitive to trickery and will stop it in its tracks when they notice it. So instead of making him wait by giving him the wrong cues, just confess to him right away if your intentions are good and pure for him.
Above all, maintain your self-respect and believe in your actions to attract a guy's attention, regardless of how hard you try. No matter what, a connection will only develop if your and his intentions are sincere and you are both in sync.
ALSO READ: Here's The Truth About Scorpio Man and Scorpio Woman Compatibility
Here's the Truth About Aries Man and Scorpio Woman Compatibility
About The Author
Aastha is a certified Relationship coach and she strives to help those who seek expert advice on relationships. As a ...professional writer, Aastha believes that her content will create a positive change in the lives of people who search solutions for to their everyday problems on the internet. Leaning towards a positive and joyful approach is what makes her content more relatable to her readers.
Read more
Top Comments
There are no comments in this article yet. Be first to post one!