Drew Barrymore talks about her divorce from Will Kopelman; A look at her relationship timeline and ex-husbands
The Drew Barrymore Show host and actress and host Drew Barrymore opened up on her divorce with Will Kopelman. Have a look at her relationship timeline and 3 ex-husbands.
Updated on Dec 28, 2022 | 08:25 AM IST | 410.3K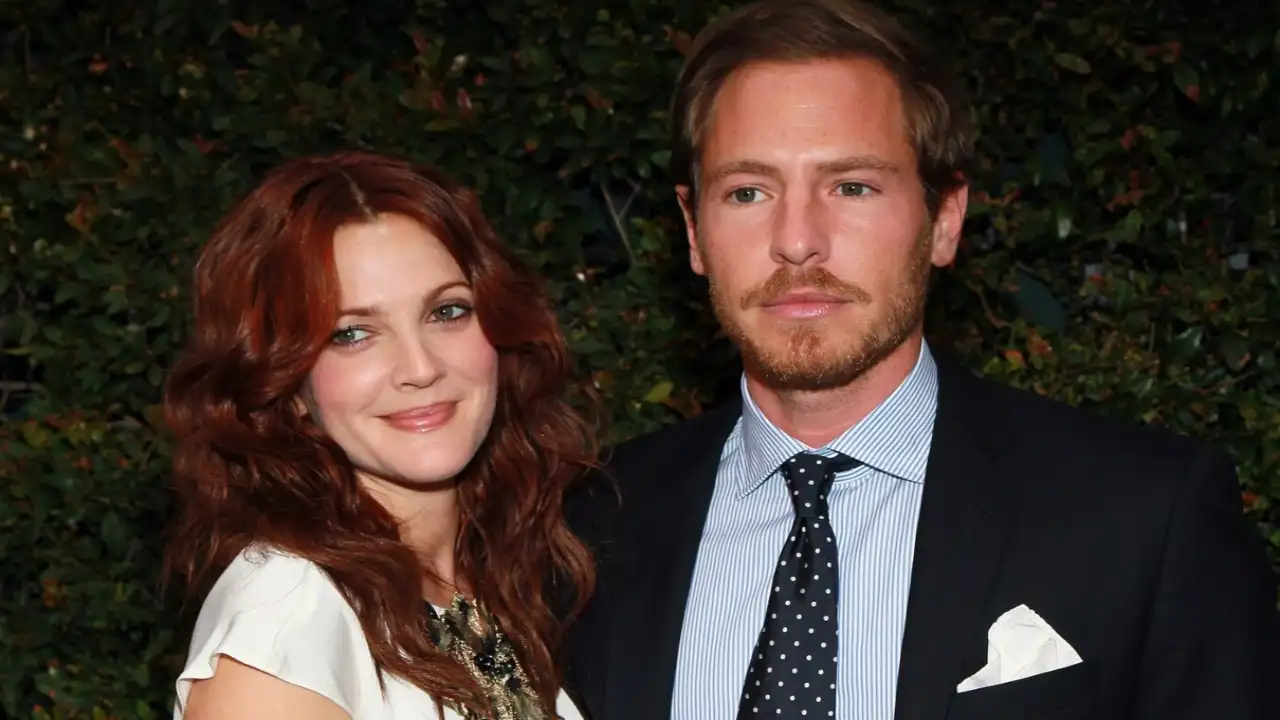 Drew Barrymore, the renowned Hollywood actress is now garnering attention these days with 'The Drew Barrymore Show', which features her interacting with some of the most famous names in the entertainment business. The Charlie's Angels star has been also making headlines with her candid revelations on the talk show, which is currently in its third season. Meanwhile, in a recent interview given to People, Drew Barrymore extensively spoke about her third husband Will Kopelman, and their 'crippingly difficult' divorce.
Drew Barrymore and Will Kopelman's divorce
In her interview with People, Drew Barrymore revealed that the divorce was so difficult for her as the life she planned for her kids, Olive and Frankie, did not work out. "There was no scandal. Nothing went wrong, which is cleaner, but makes it harder and more confusing because there isn't a thing to point to. We tried so hard to make it work. A friend said to me that 'Divorce is the death of a dream.' That is exactly what it feels like, something so final, that you can't get it back," said the Ever After star.
Drew Barrymore also confessed that she found solace in alcohol post her "Crippingly difficult" divorce and following years. "It was just trying to numb the pain and feel good - and alcohol totally did that for me," she said. However, the actress eventually got rid of her addiction eventually, in 2019.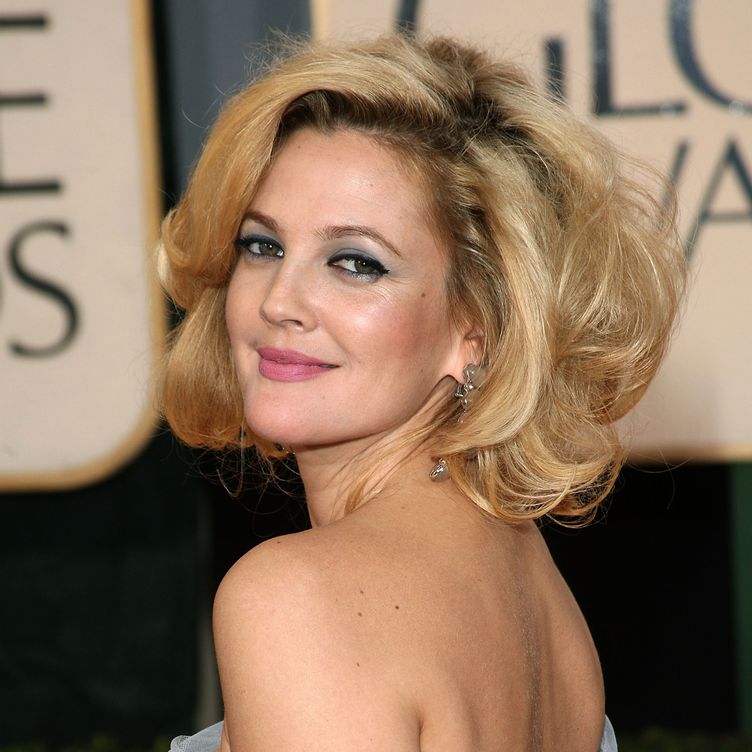 Drew Barrymore on how her kids helped her
The actress revealed that she wanted to get rid of her alcohol addiction for her daughters, Olive and Frankie. "I probably cared so much that I was only giving to them and not taking care of myself. It was a messy, painful, excruciating walk through the fire and come back to life kind of trajectory. It was my kids that made me feel like it was game time," Drew Barrymore said in her interview with People.
Now, have a look at Drew Barrymore's relationship timelines, and her 3 ex-husbands...
The two failed engagements of Drew Barrymore
As per the reports, the Charlie's Angels star got engaged for the first time in 1991, at the age of 16, to her then-boyfriend Leyland III, the grandson of Hollywood and Broadway agent and producer Leyland Hayward. But the engagement was called off a few months later. Later, in 1992, she got engaged to the Beverly Hills actor Jamie Walters. But the former couple called off the engagement and parted ways in 1993.
Drew Barrymore's first marriage to Jeremy Thomas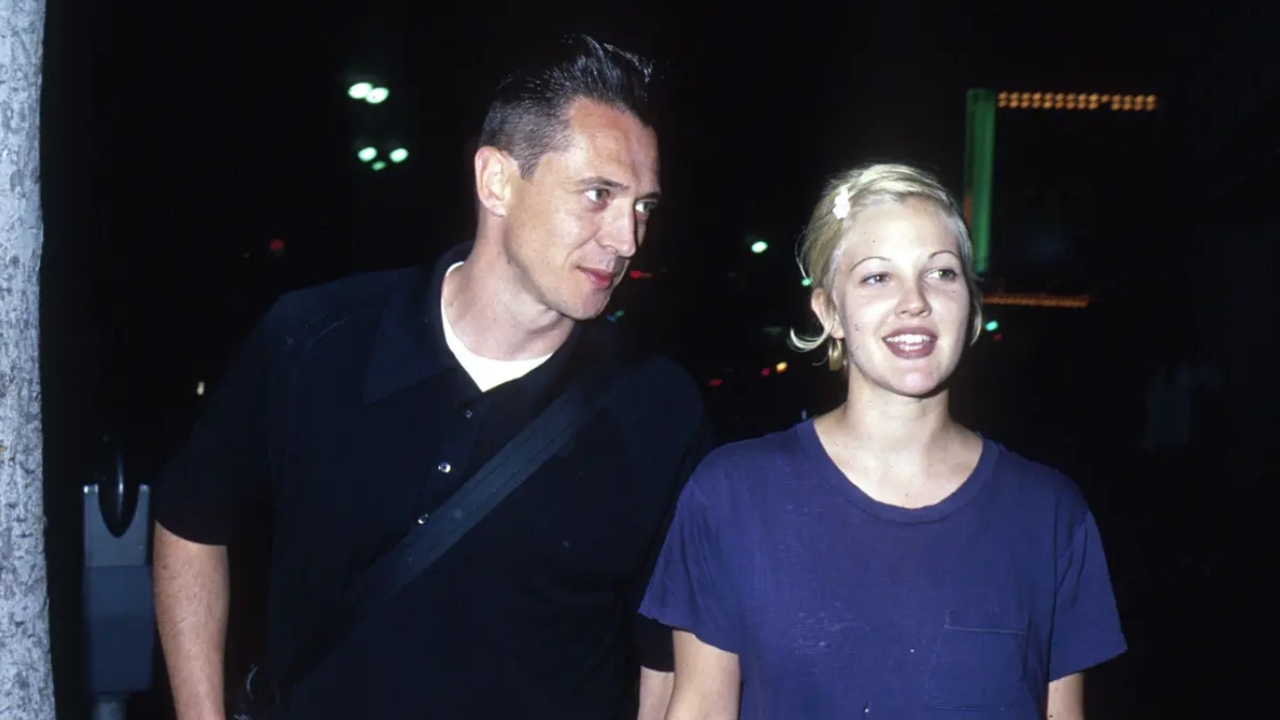 In March 1994, Drew Barrymore married a Los Angeles bar owner named Jeremy Thomas. Later in many of her interviews, the Batman Forever actress revealed that the marriage was a totally impulsive decision. According to Barrymore, they decided to get married out of the blue, when friends teased them for being 'so much in love' with each other. She borrowed a white dress for her wedding, and a 24 hours minister, who charged 20 Dollars extra for the 5 AM wedding that happened on the rooftop of a bar. However, the actress regretted her decision the same day and decided to part ways two months later, after she returned from an outdoor shoot. 
The actress's second marriage with comedian Tom Green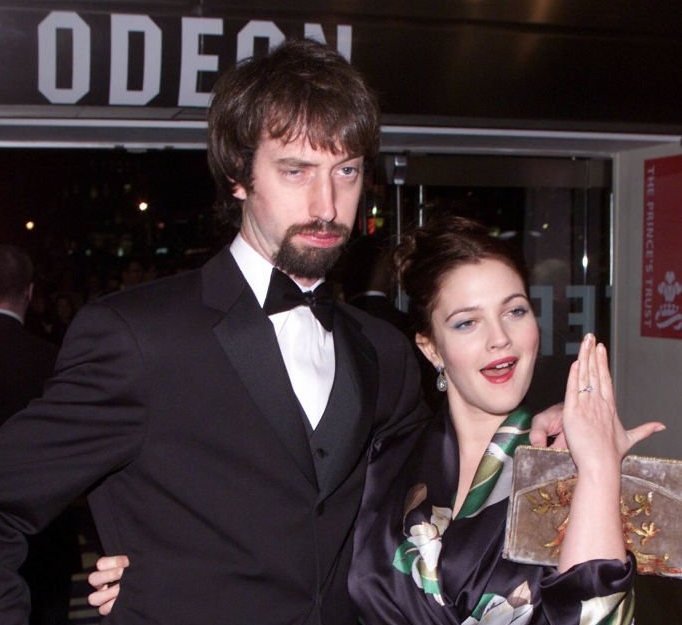 Drew Barrymore started dating popular television host-comedian Tom Green in 1999. The couple, who first met during a public event, hit it off instantly and got into a serious relationship. The Batman Forever actress got engaged to Tom Green in 2000, and they tied the knot a year later. According to Drew Barrymore, she was instantly attracted to Green's exceptional sense of humour. The duo later went on to share the screen in Charlie's Angels, and Tom Green's directorial debut film Freddy Got Fingered, which was released in 2001. However, the couple eventually separated in 2001, and Green filed for divorce, which was granted in 2002.
The estranged couple who didn't speak to each other post their divorce, however, reunited for The Drew Barrymore Show in 2021. The actress had invited her ex-husband to her talk show, and he gracefully accepted the invitation and graced the show, during which they had a heartwarming conversation. 
Drew Barrymore's marriage with Will Kopelman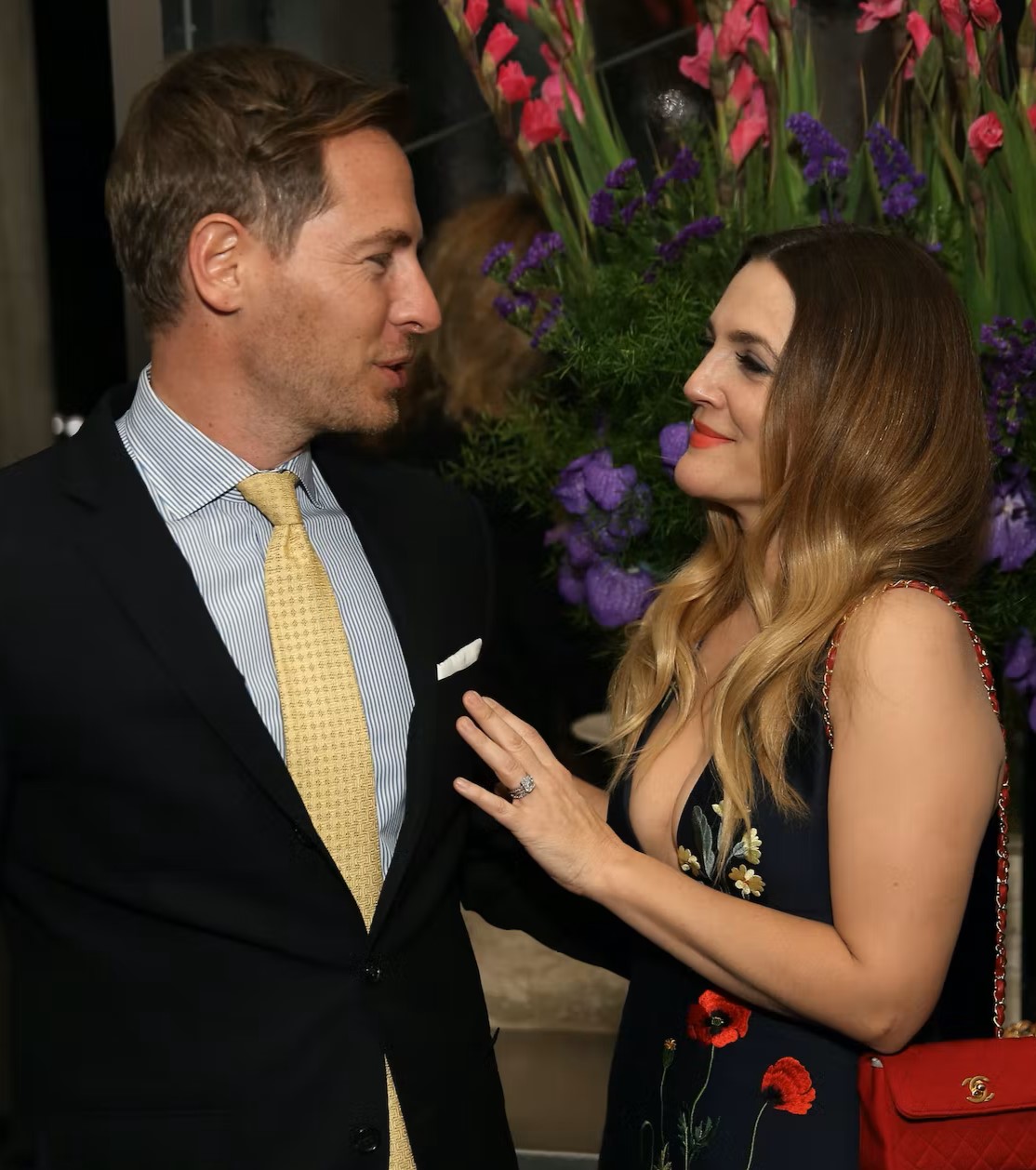 The Charlie's Angels star started dating Will Kopelman, the son of former Chanel COO Arie L. Kopelman in early 2011, after being in a string of relationships from 2002 to 2011. The couple announced their engagement in January 2012, and tied the knot four days later. Drew Barrymore gave birth to the couple's first daughter Olive in the same year. The couple later welcomed their second daughter Frankie, in 2014. Drew and Will parted ways due to irreconcilable differences in 2016. Will Koleman later got married to Alexandra Michler, and Drew Barrymore shares a great bond with her ex-husband's current wife.
When Drew Barrymore confirmed she is bisexual
Earlier in an interview with Contact Music, Drew Barrymore confirmed that she is bisexual, and admitted to having quite a few same-sex relationships in her life, especially during the teenage days. "Do I like women sexually? Yes, I do. Totally. I have always considered myself bisexual. I love a woman's body. I think a woman and a woman together are beautiful, just as a man and a woman together are beautiful. Being with a woman is like exploring your own self, but through someone else," she said.
ALSO READ: 10 Best Drew Barrymore classic movies that you must watch
About The Author
Hopelessly in love with Indian cinema, Akhila grew up watching Malayalam and Tamil films and those are still her firs...t loves. She focuses on writing about South films and Bollywood and tracking and keeping an eye on everyday entertainment. Akhila is an M.S. Communication graduate and has been active in the world of film journalism for the last 8 years. She is a diehard Mani Ratnam-AR Rahman fangirl.
Read more
Top Comments
There are no comments in this article yet. Be first to post one!