Kundali Bhagya written update, October 3: Shaurya and Nidhi try to ruin Rajveer's character
In Kundali Bhagya, Nidhi is worried about her truth coming out and Shaurya is planning to ruin the character of Rajveer for revenge
Updated on Oct 03, 2023 | 06:02 PM IST | 63.2K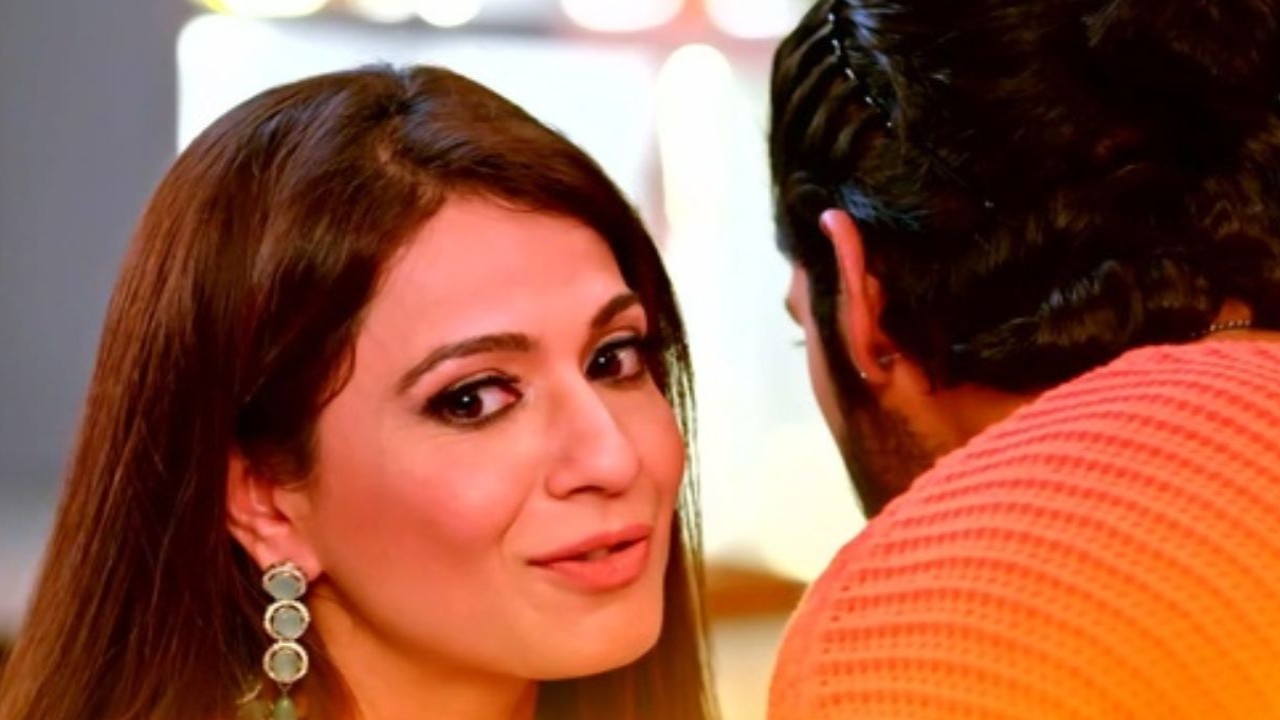 Karan is very angry at Shaurya and his behavior. As he is about to give him a good lesson, Rishab stops him. Mahesh tells him that it's not their fault that they have spoiled Shaurya but it is Karan's negligence that he has kept himself so busy that in the prime days of his son, he was not available. Rishabh intervenes and says that when he needed his father he was in melancholy and was missing Preeta. He could have been a brother, mother, and father together so that he could have learned to value things and respect people.
On the other hand, Nidhi tries to convince Shaurya that he is the real winner, but Shaurya is very agitated by his family for supporting Rajveer. Nidhi tries to calm him down. She says that she had hurt Rajveer so that he won't win. Shaurya then says that he needs his mother to make him good. In the meantime, Nidhi receives a call from the police station to come since Shambu is now conscious. On the other hand, Preeta, Shrishti, and Gurpreet are also heading to the police station. Preeta is angry that Shrishti Rajveer's mother never scolds him and worries about him. People think that he is Preeta's son and this will hurt her sister. Shrishti promises to give him a good scolding when he comes.
As they are about to reach, both sisters wonder why Nidhi sent Shambu to kill her, then why he did not confess it yet; though in front of Shrishti and Preeta, he confessed that it was Nidhi's plan. Nidhi is unwilling to come, but the police threaten her to come else they will put her behind bars. She is now worried that on one side she will be caught and on the other Shaurya needs her. She tells Shaurya that she will make things right. She tells him that if they get Rajveer drunk, then he will be out of his senses and they can shoot a video to show how disgusting Rajveer is.
She says that breaking someone's character is as simple as it could be. After saying this she leaves for the police station. Sandy then enters Shaurya's room. He instructs Sandy to install cameras in a room and they will mix something in Rajveer and Shanaya Prasad's drink and assassinate their character in front of people. Sandy says that he will call a friend who can put CCTV cameras in any room Shaurya wants. Shaurya smirks.
Rishabh, Mahesh, and Karan are still talking to each other. They instruct Karan to be a friend of Shaurya now and try to know him. Ask him about his day and try to be a father. Once he learns about his likes and dislikes, then he can scold him as much as he wants. Rajveer's foot is bandaged by Palki and Shanaya tries to butter him. Shaurya hears their conversation and sends Sandy to get CCTV cameras.
All three, Preeta, Shrishti, and Nidhi reach the police station. The police then question Shambu in front of the ladies. Preeta then questions the officer to interrogate Nidhi as to why they want to kill Preeta and this makes Nidhi nervous. Later Shaurya and Sandy finally get Sanju to install a camera in the room, and now Sandy tells Shaurya how to use the cameras. He asks Shaurya to tell him what his plan is, and Shaurya smirks.
This episode was viewed on Zee5.
ALSO READ: Kaun Banega Crorepati 15: Amitabh Bachchan spills gorgeous actress Waheeda Rahman's makeup hack; want to know?
About The Author
With 2 years of professional experience in the entertainment industry, Vidushi's passion lies in crafting captivating stories for the
...
Read more
Top Comments
There are no comments in this article yet. Be first to post one!