Virgo to Aries: 4 Zodiac Signs Who Make Pacts to Spend Retirement Living with Their Besties
For some star signs, nothing beats the excitement of their next chapter after years of hard work. So, they decide to live with their besties after retirement.
Published on Jun 04, 2023 | 11:42 PM IST | 279.5K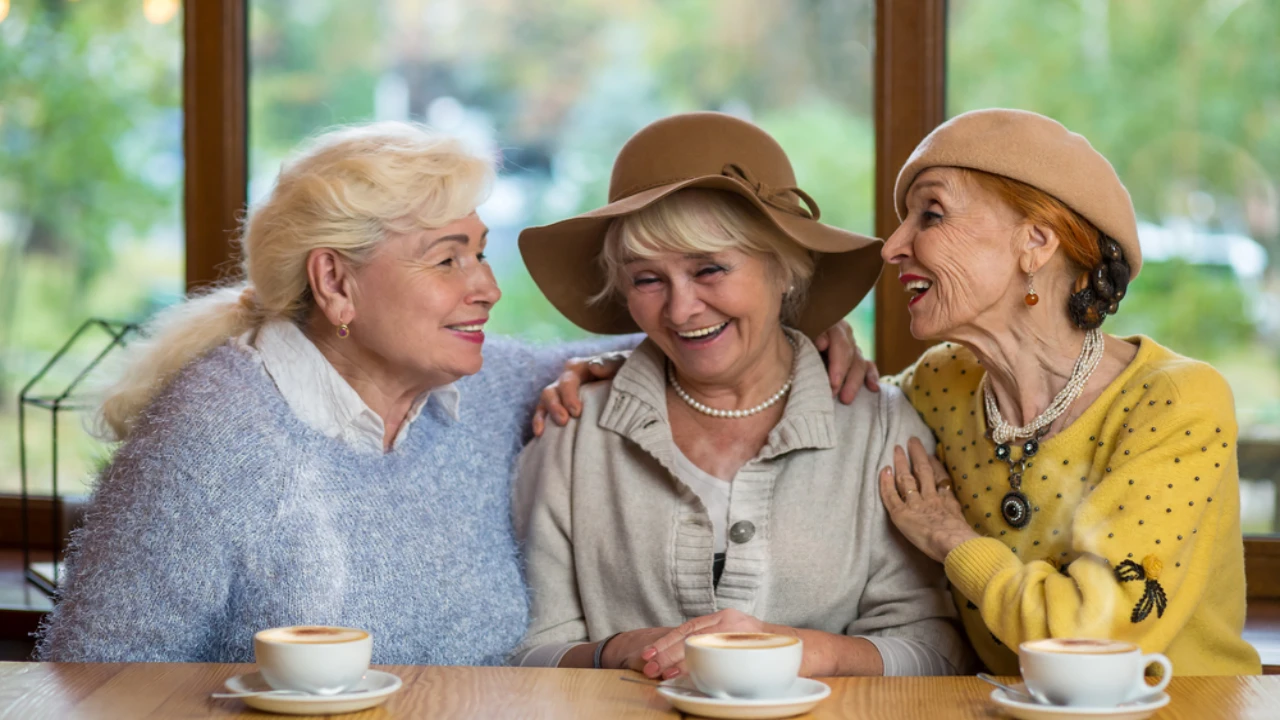 People born under some zodiac signs are unusually close to their buddies because friendship is the most joyous facet of their youth. Deep down, they may be aware that they may not always have their parents or siblings around them as they progress through the laters years of their life. As a result, they consider their besties their family and step into their 70s with a great deal of optimism and determination. They wish to make the most of their time by spending it with people who add value to their lives. Hence, many of them make a pact to cohabitate with their close pals when they become senior citizens. They wish to start a brand-new journey with lots of fun times together. Take a look at who they are;
1.       Pisces
Pisces is a sign that is always looking for stability. They appreciate pleasure and the good life and are eager to give in to those desires. But they know how to manage their money and never waste it on frivolous purchases. Because of their long-term investments, Pisces see retirement as the ideal time to make their long-cherished dreams come true. This is why they wish to have their besties around them in their golden years. So, they often make a deal to cohabitate with their buddies when they are senior citizens. They will most likely spend their time as retired folks talking to everyone around them, establishing new acquaintances, and catching up with old ones. However, Pisces will make the most of their innate brains and research abilities while monetizing their passion post-retirement to earn a small income and stay afloat. As a result, they will most likely plan to have journeys with friends after retirement.
2.       Cancer
At every age, Cancer sees money as an important element of their life. They create their comfort zone and navigate it with caution. They are quite good at spending their money on necessities while consistently saving their income for something special. They work hard for every dime and make sure to spend it wisely. As a result, their long-term investments will provide a high yield, allowing them to enjoy stress-free retirement days. So, they shift their focus to their lifelong friends and choose to live with them in the same home or neighborhood as seniors. They then intend to spend their time attending plays and concerts with their besties or heading to cultural institutions or art galleries. Some Crabs may also choose to spend their money on items that will enhance their personal global experience, such as traveling with their besties or taking up new hobbies.
3.       Virgo
As youngsters, real estate appeals to their entrepreneurial spirit and earns them good yields for their later years. But when Virgos age, they are continuously looking for new ways to occupy themselves, and this will never change. This earth sign might even put off retirement for as long as possible, but once it arrives, they won't be able to simply sit back and enjoy the sunshine. So, they go with the flow and are prone to making plans to live with their closest friends once they quit their jobs. They will enjoy their days after retirement while providing unending emotional support to their pals and doing everything in their ability to assist them in any manner conceivable. Virgos will spend some of their leisure time with buddies and the rest on hobbies such as writing poems, doing crosswords, and reading mystery novels.
4.       Aries
The first star sign of the zodiac wheel is dominated by the planet Mars. Aries natives are hard workers all their life, but they are also big spenders. It's in their nature to establish objectives for themselves and never fall short of them. This is why coming to terms with their retirement may be a hassle for Aries, as they would have a lot more leisure time than they are used to. However, they enjoy spending time with friends. And as a result, the Rams will most likely make a pact to spend their retirement years with their besties. They would ideally choose a shared home where they each have their personal space but adore interacting with each other all day long.
The star signs relish the idea of a perfect retirement where they are not alone but surrounded by their besties. This way, they can spend their time playing poker on the porch or drinking cocktails poolside with their best buddies. It is a glorious way to affirm that life can be just getting started at 70!
Disclaimer: These attributes are generic and may not necessarily hold true for you.
ALSO READ: 11 Mistakes Scorpio Women Tend to Make in Relationships
Understanding the Compatibility Between a Pisces Man And Aries Woman
Here's The Truth About Pisces Man and Scorpio Woman Compatibility
About The Author
A voracious reader and animal lover, Aditi is currently exploring the mysterious world of Astro sciences to decode the
...
Read more
Top Comments
There are no comments in this article yet. Be first to post one!