10 Ways To Seduce A Cancer Man
The Cancerian guy wants to have a deep connection with you during intimacy because the moon rules Cancers. He will truly feel the passion flow between you two.
Published on Jan 05, 2023 | 10:38 AM IST | 144.5K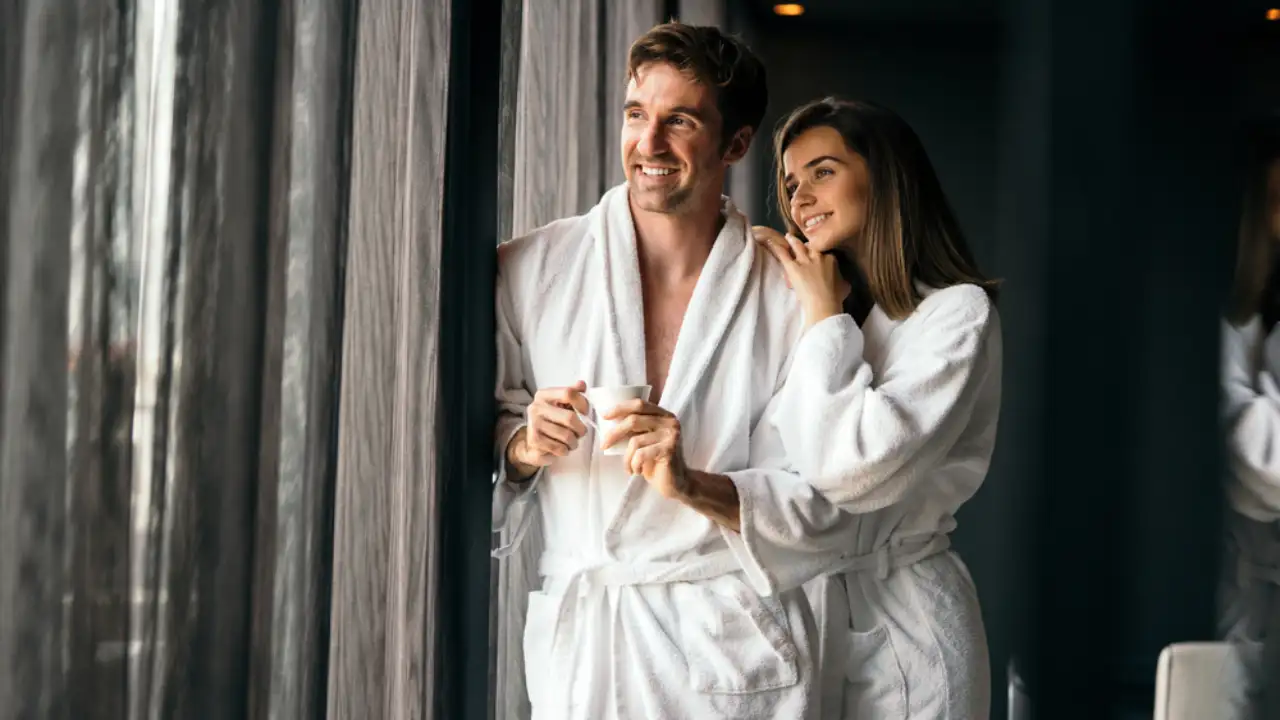 One of the most romantic men of the zodiac, Cancerians are well versed in the art of seduction. Hence, to seduce them you may have to think outside the box. So, consider going beyond setting the mood, lighting some candles, and dimming the lights. This is a man who would probably return the favor by turning on some soothing jazz and scattering some flowers or rose petals around the bed. So, read on to discover a few ways to get him in the mood.
1.       Go With The Flow
Knowing what you want can be a good thing, but with a Cancerian man who is often insecure. It can help to be more obedient and go with the flow when your guy initiates intimacy. Things will remain fascinating if they are changed. Right from using whipped cream to chocolate-covered strawberries and champagne, you can up your seduction game.
2.       Let Him Focus On Your Needs
A Cancer man is preoccupied with your enjoyment. He can't help concentrating on your needs because he is such a nurturing person. Share your preferences and the things that make you feel content after a round of making love. He'll be delighted to fulfill your wishes.
3.       Draw Him A Nice Bath
Water signs like Cancer enjoy unwinding in the bathtub. He will adore bathing in a tub of bubbles or using scented candles and bath bombs. In a private hot tub, you might even have a steamy moment.
4.       Go Dancing Together
For cancers, visual stimulation is quite significant. So, go salsa dancing if you feel comfortable doing so. Give him a special performance, and the chemistry between you will ensure that he'll be thinking about you nonstop.
5.       Set The Mood With Alluring Scents
Lighting up the room with scented candles and diffuser oils for a lovely fragrance is your best bet. Whether you opt for rose or jasmine scents, you can add a touch of romanticism. Aromatherapists frequently utilize the seductive perfume of lavender to promote connection.
6.       Strike An Emotional Bond
Sex and love are synonymous in the eyes of a Cancer. Take your time and savor every moment with him. Engaging in foreplay is a terrific method to prolong your romantic hour.
7.       Build Up To The Moment All Day
Since they are so sensitive to emotions, cancers dislike casual romance. A connection will make him feel much more content. If you're pressed for time, consider sending him flirtatious texts all day long.
8.       Steer Clear Of PDA
You might imagine that your Cancer guy would like to make out with you at a pub or a beach. However, be open to having a private moment somewhere because a public display of affection is not his cup of tea. 
9.       Focus On Tenderness
Cancers appreciate gentle handling. Shun ideas of taking a rough approach to passion. Instead focus on tender touches. These make it easier to transition into intimacy and help you and your mate connect on a deeper level.
10.    Let Him Play To His Strengths
Most cancers have a few preferred positions that they prefer. Even if your Cancer likes to try new things, he frequently plays to his strengths when it comes to sex. You can make him even happier by being aware of his strategy.
A word of caution: before your partner feels at ease discussing his feelings, he could be hesitant to discuss intimacy at first. Never give up! When he's ready, the Cancer male will let you know what he enjoys.
ALSO READ: 12 Memes to Perfectly Encapsulate Cancer Energy
Here's the Truth About Cancer Man and Leo Woman Compatibility
Here's The Truth About Gemini Man and Cancer Woman Compatibility
About The Author
A voracious reader and animal lover, Aditi is currently exploring the mysterious world of Astro sciences to decode th...e significance of the stars on one's psyche, having studied Awakening Astrology at length to gain expertise in the field. With 9 years of experience as a journalist and an editor, her finance degree initially led her to business journalism, but she found her heart in writing about travel and lifestyle. Getting back to nature gives her solace, as does writing about different cultures.
Read more
Top Comments
There are no comments in this article yet. Be first to post one!