Witch Love's Yoon So Hee to star alongside Love in Contract fame Kim Jae Young in upcoming audio drama
For Sale I Broke Up to release on January 30. Kim Jae Young and Yoon So Hee confirmed as leads.
Published on Jan 20, 2023 | 09:06 PM IST | 270.4K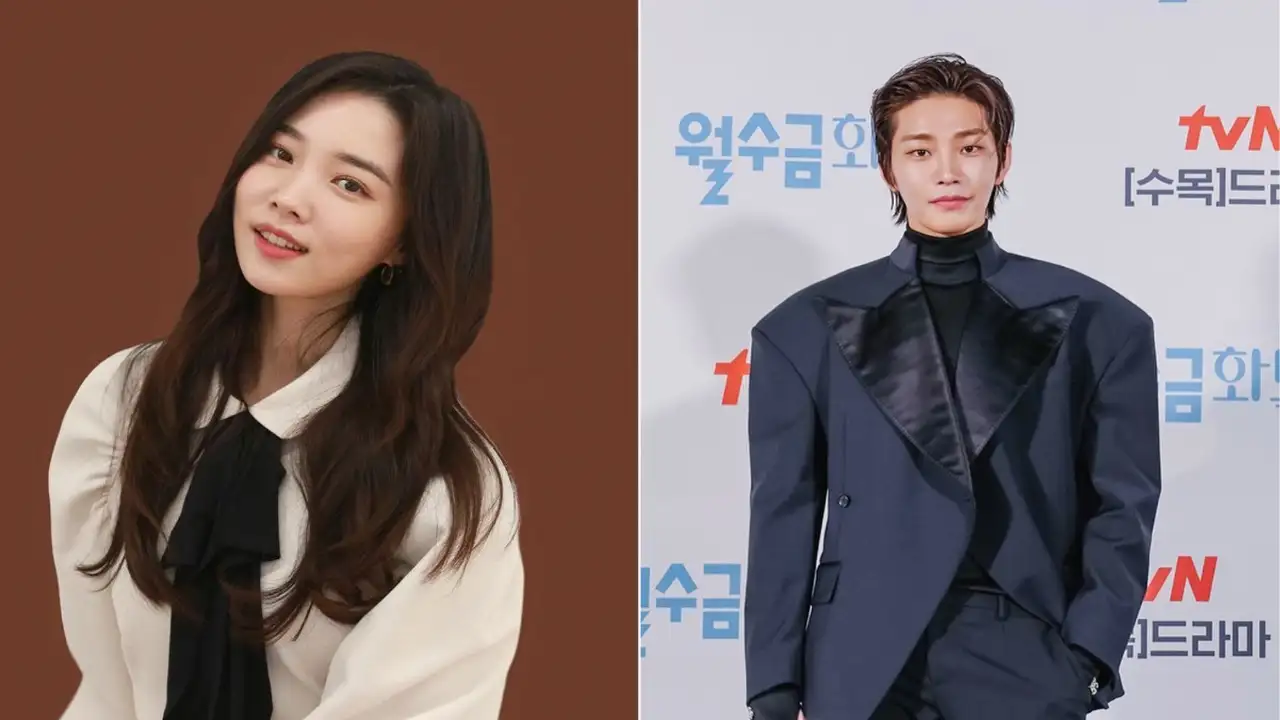 The increasing popularity of Korean content has led to an increase in the number of Korean shows that are being released internationally. While January already has its fair share of yet-to-release K-content lined up, another unique addition has been made to the list with an audio romance drama. 
Yes, audio! You heard it right. And if you heard it right, you might want to note the date of its release. For starters, let's walk through the stars' backgrounds, the show's storyline, and more.
HB Entertainment's Kim Jae Young is all set to star alongside Yoon So Hee in this upcoming audio drama. The announcement was made on January 19 by STUDIO X+U. This romantic audio drama is titled 'For Sale, I Broke Up'
While we await the release of this drama, let's take a look at what the show will look like. 
The drama starts off with the fateful encounter between Lee Joo Ah, played by Yoon So Hee, and Lee Joon Pyo, played by Kim Jae Young. Lee Joo Ah is frantically looking for a limited edition bracelet that is made for couples. Her search for the latter takes her to Lee Joon Pyo, who is trying to sell and get rid of everything from his previous relationship. 
The story takes its first turn when Lee Joo Ah accidentally ends up catching her boyfriend in an act of infidelity. The latter takes place at the very same spot where Joo Ah is meeting Joon Pyo, the seller of the bracelet. Motivated by the desire to do something nice for her significant other, Joo Ah ends up heartbroken. 
While the first encounter is anything but good for Joo Ah, it leaves a lasting impression on Joon Pyo, who simply cannot take his mind off Joo Ah. The latter is attributed to a memory from his own past. 
Kim Jae Young and Yoon So Hee's characters in For Sale, I Broke Up
Kim Jae Young will become the voice of a stern but successful IT developer who simply refuses to succumb to anything that doesn't suit his liking. Things go downhill for Joon Pyo the minute he breaks up with his girlfriend of three years. He distances himself from everything and uses a secondhand marketplace website as a medium to get rid of anything and everything that has the potential to trigger any nostalgia or memories of the past.
While Joon Pyo is known for his inflexible demeanor, he finds himself being kind and welcoming next to Joo Ah.
Lee Joo Ah, on the other hand, is a web novelist who has a hard time saying no. She tries to distance herself from being any trouble to others and aims to never live an embarrassing life. She's transparent and compassionate. It is in yet another compassionate attempt to be a good girlfriend that she finds herself next to Joon Pyo.
Joo Ah is disheartened when her compassion is rewarded with infidelity from her boyfriend of two years. She has a hard time being emotionally honest in front of her friends, but she finds it relatively easy to slowly and gradually confide in Joon Pyo.
Joon Pyo rewards Joo Ah's honesty with warmth and kindness. He makes it a point to check on her and confirm if she is okay or not. Witnessing two people who have found each other at the conclusion of their previous equations will be an interesting experience.
The two actors have set a decent bar for good acting in their previous works and will hopefully continue to rise above that.
Here's a glimpse of their professional journeys until now
About Kim Jae Young
Kim Jae Young recently won hearts as Kang Hae Jin in the romcom 'Love in Contract.' While he has maintained a stable presence on small screens throughout his career, 'Love in Contract' was his first major role. He had previously worked in 'Reflection Of you'.
About Yoon So Hee
Yoon So Hee started her career by appearing in the music videos of some of the most popular K-pop bands of the time. The latter included the likes of EXO, SHINee, and Super Junior. Her popularity was increased by her contribution as a supporting character in 'Sageuk the Emperor: Owner of the Mask'.
This upcoming audio drama will pit Kim Jae Young's deep voice against Yoon So Hee's sweet, melodious voice. While we might not know a lot about what the show has to offer, we definitely have an idea of its amazing audio appeal.
The audio drama is said to be released on U+ Mobile TV on January 30. The drama will be simultaneously released on various other Korean and foreign audio platforms.
Can you wait to listen to these contrasting voices portraying completely different personalities as they navigate their way through love and heartbreak? because we can't. Stay tuned for more updates regarding the show
Stay updated with the latest Hallyu news on: Instagram, YouTube, Twitter, Facebook and Snapchat
About The Author
A 22-year-old writer who recently graduated with a degree in Humanities. She finds great pleasure in leading, readi...ng, singing, and making things look presentable. Subjects or fields that excite her include entertainment, entertainment and what was that? Oh yes, entertainment. Read more
Top Comments
There are no comments in this article yet. Be first to post one!