Love for BTS: Missing teenage Pakistani girls found 1200 kms from home, ran away to meet favourite K-pop group
The missing teenage girls from Pakistan who were thought to have been kidnapped ran away from home to meet BTS. They were found in Lahore, 1200 kms from their home.
Published on Jan 12, 2023 | 05:17 PM IST | 471.4K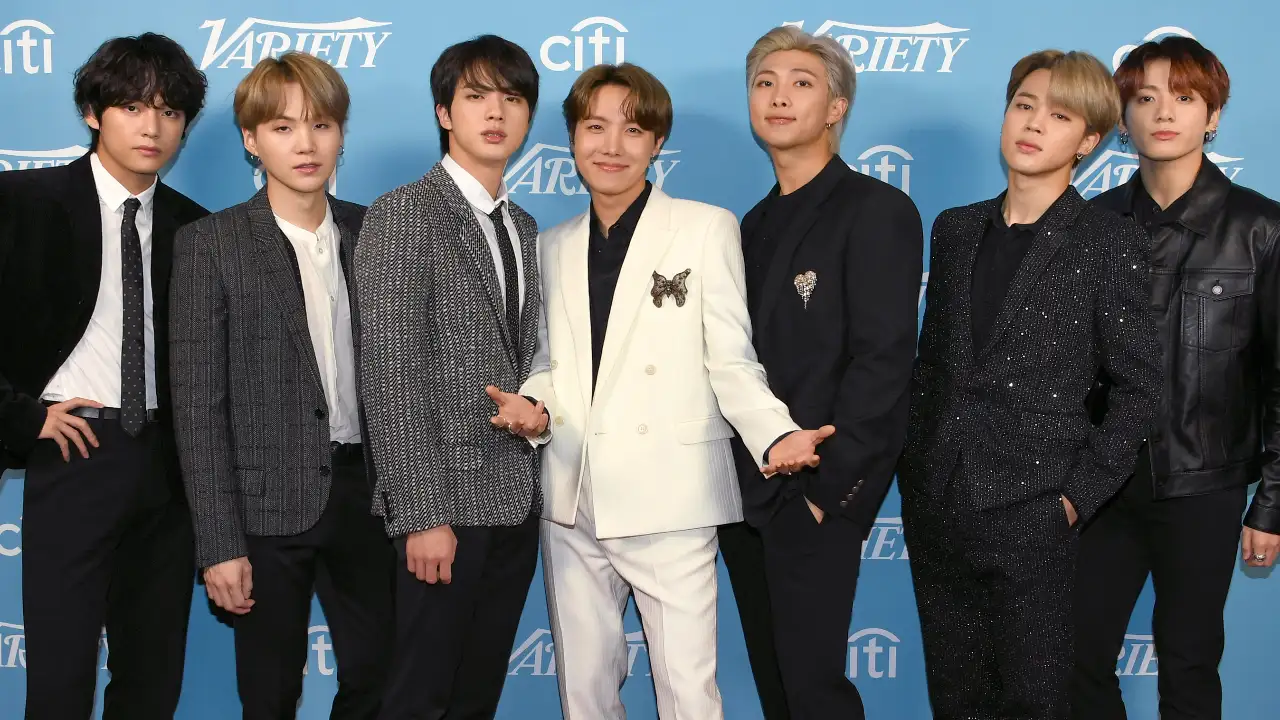 Last week, two Pakistani teenage girls were reported missing from their home in Korangi, Karachi city. Police discovered that these teenage girls were not kidnapped but rather ran away to meet their favourite K-pop musical sensation BTS. They had made plans to travel to South Korea and with an extensive search, police later found them in Lahore this week.
Here are more details about how these teenage girls ran away from their homes and how police found them.
Two teenage girls reported missing
As per the police report, two girls, aged 13 and 14, went missing from their home in Karachi on January 2, 2023. The older girl went to her younger friend's home and they both went outside for some time. However, they were nowhere to be found when their fathers went searching for the girls. The father assumed that the girls might have been kidnapped or gotten involved in a foul situation by unknown assailants. This is why the father reported a missing complaint for the thirteen year old daughter.
How did the police find the girls?
When police became involved, they started with a thorough search of the 13 year old girl and then they understood the teenage girls' intention to flee to South Korea and meet their favourite K-pop group BTS. During this extensive police search, a diary was found of the 13 year old girl which revealed their plans.
Police stated to CNN in an interview that the diary included details such as train timetables and details of another friend of theirs who was also planning to run away with the two teenage girls. In this handwritten diary, they also prepared a plan to reach Islamabad by train. The police interviewed this other friend. They also claimed that the duo even wanted to take their relative Naufil with them but Naufil refused to take this plan.
A forensic examination was also conducted by the police for their deleted browsing data and WhatsApp chats, which further confirmed that they left their homes to go to South Korea and join the K-pop sensation BTS. The girls carried out thorough online research on South Korea, including things to do, types of clothes to wear, things to avoid, and so on. The duo Googled these things and made their plans accordingly.
After finding this information, the police aggressively started searching for the duo, whose location was traced to Lahore, which is 1200 kilometres from their home. The girls travelled to Lahore by train. The police in charge of the investigation later found that the two teenage girls were in police custody in Lahore.
The duo were found by a patrolling constable at a railway station. They seemed in miserable condition and were trying to disguise themselves as boys so they got overlooked. When the duo were initially probed, they complained about the indifferent attitude of their parents and wanted to live life on their own terms. The girls are in safe and sound condition as of now.
A cultural journalist who spoke to CNN about this case mentioned that the decisions and risks taken by girls were not so surprising since 'stans' are known to do anything for their idols. This is why it is important to create a safe and organized space for fan girls so that they can freely engage with each other and talk about their favourite idols rather than taking the risk of fleeing from home.
The senior superintendent of Karachi said that they had made arrangements with the Lahore police to coordinate bringing these teenage girls back home. He further urged parents to monitor the online activities of their children in a video statement.
About BTS
BTS or Bangtan Sonyeondan is one of the leading K-pop boy band sensations that have garnered immense followings at the global level. They debuted in 2013 with seven members including V, J-Hope, Suga, Jimin, Jungkook, RM, and Jin. Their fan following also referred to as ARMY, is spread across the globe, including Pakistan. 
Since BTS' debut, their music has consistently evolved, ranging from hip-hop to EDM. BTS has constantly made new records with their albums and singles. The BTS members are currently focusing on their solo careers with their singles and other endorsements so that all the members of the group can complete their South Korean military service, which is mandatory in their country.
Jin, the oldest member of BTS enlisted in the military in December 2022 and the other members are expected to follow suit. Recently few photos have been shared by the Yeoncheon Military training centre which show Jin sporting a military uniform. There were also reports about Jin and other trainees going through outdoor training sessions where they learned about throwing hand grenades at the target. While the other viral picture shows Jin washing his face with a water bottle as the other recruits help him. 
On the other hand, Jimin is all set to release his collaboration 'VIBE' with BIGBANG's Taeyang while RM and Jungkook are rumoured to be attending the 2023 Grammy Awards. J-Hope recently attended the Golden Disc Awards in Thailand and gave an emotional speech about a group gathering with the other members. Member SUGA is currently in LA reportedly set to attend an NBA game.    
ALSO READ: BIGBANG's Taeyang and BTS' Jimin exude charm in latest VIBE poster: 5 reasons it could be the next viral song
About The Author
Journalist. Perennially hungry for entertainment. She spends most of her time either binge watching rom-coms or ...talking about dogs. After completing graduation in Mass Media, her love for celebrity gossip helped her in making web more entertaining place.
Read more
Top Comments
There are no comments in this article yet. Be first to post one!