11 Cute Korean Outfits That You Must Try in 2023
From BLACKPINK's Lisa's oversized jacket to Han Ji Hyun's knit vest, here's the ultimate list of 11 cute Korean outfit ideas that you will definitely love to recreate.
Updated on Mar 14, 2023 | 12:53 PM IST | 2.8M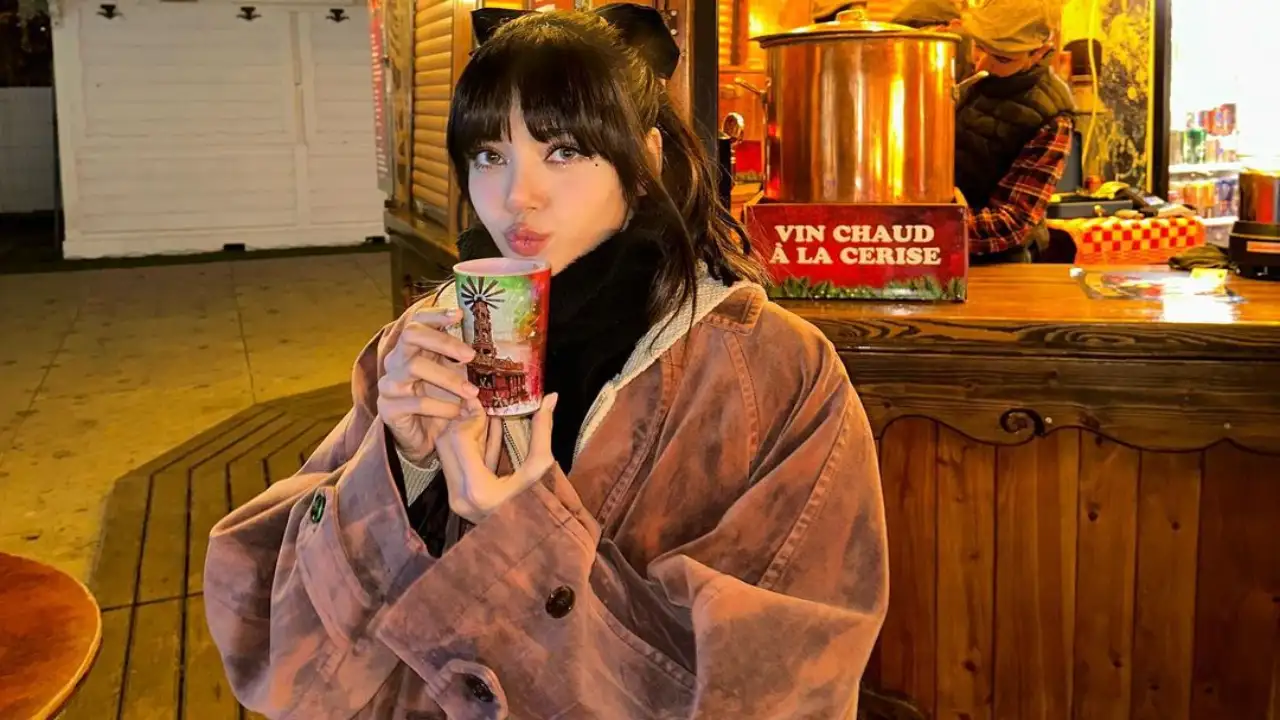 The popularity of Korean fashion trends has skyrocketed in the last few years. Cute Korean outfits have now successfully made it to everyone's Instagram feeds and Pinterest boards. If you think about it, the rising popularity of Korean fashion can be directly related to the rising popularity of K-pop idols and Korean dramas. Regardless, pop culture has massively contributed to the rising popularity of Korean fashion, and the industry itself has a lot to offer in terms of innovation and creativity. 
Seoul has always been a trendsetter in Asia. Anything that makes it to the streets of Seoul or Incheon Airport, is bound to reach neighboring countries in no time. Members of K-pop girl groups like Red Velvet, TWICE, OH MY GIRL are known for their chic, aesthetic cute Korean outfits. Fans of the mentioned bands and celebrities are quick to pick up on these fashion trends and are always up to adding a little twist.
While cute Korean outfits can be styled in myriad ways, there are always a few wardrobe staples one can rely on to change their fashion aesthetic. Here's a list of 11 cute Korean outfits that will adorn your wardrobe with just the right amount of chicness.
11 Cute Korean outfits you'd love to recreate in 2023
1 | Chequered Jackets, Mini Skirts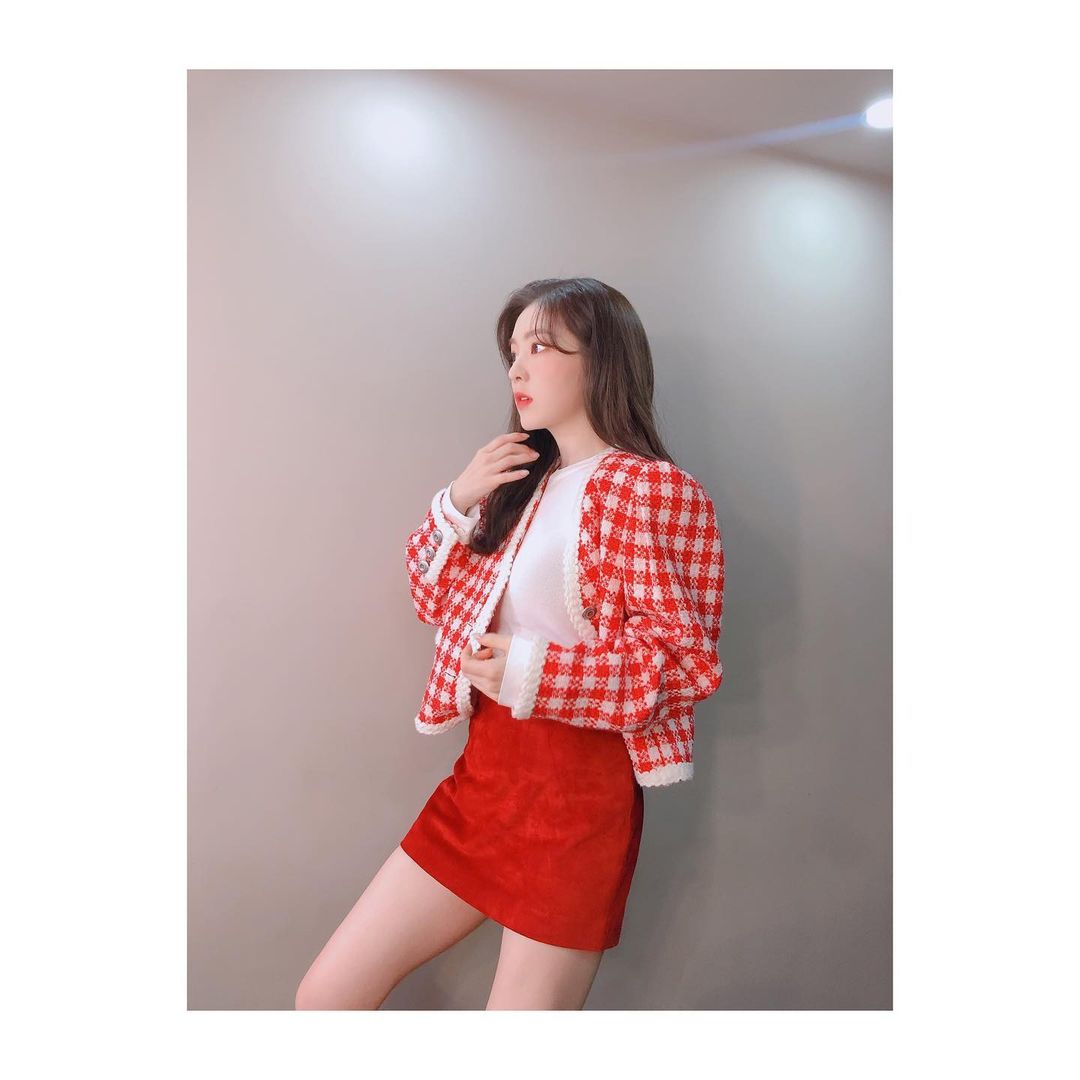 While chequered clothing is all the rage these days, chequered jackets are hands down the prima donna of the lot. Chequered clothing is nothing short of a fitting answer from cute Korean fashion to street-style fashion. A bright, in-your-face, combination of light and dark colors, complements this design pattern extremely well. 
This beloved fashion trend does not exactly stem from the never-seen-before group. This design has been around for quite some time and has adorned fashion, art, and architecture for years now. While the pattern isn't exactly new, it has definitely been customized to an extent where it can be differentiated from the chequered clothing of vintage fashion. 
Anyone looking to add a pinch of character to their aesthetic cute Korean outfits can pick chequered jackets and pair them with plain mini skirts. Red Velvet Irene's white and red outfit in the picture above is a remarkable example of how visually chequered clothing can be.
2 | Oversized T-Shirts, Fitted Pants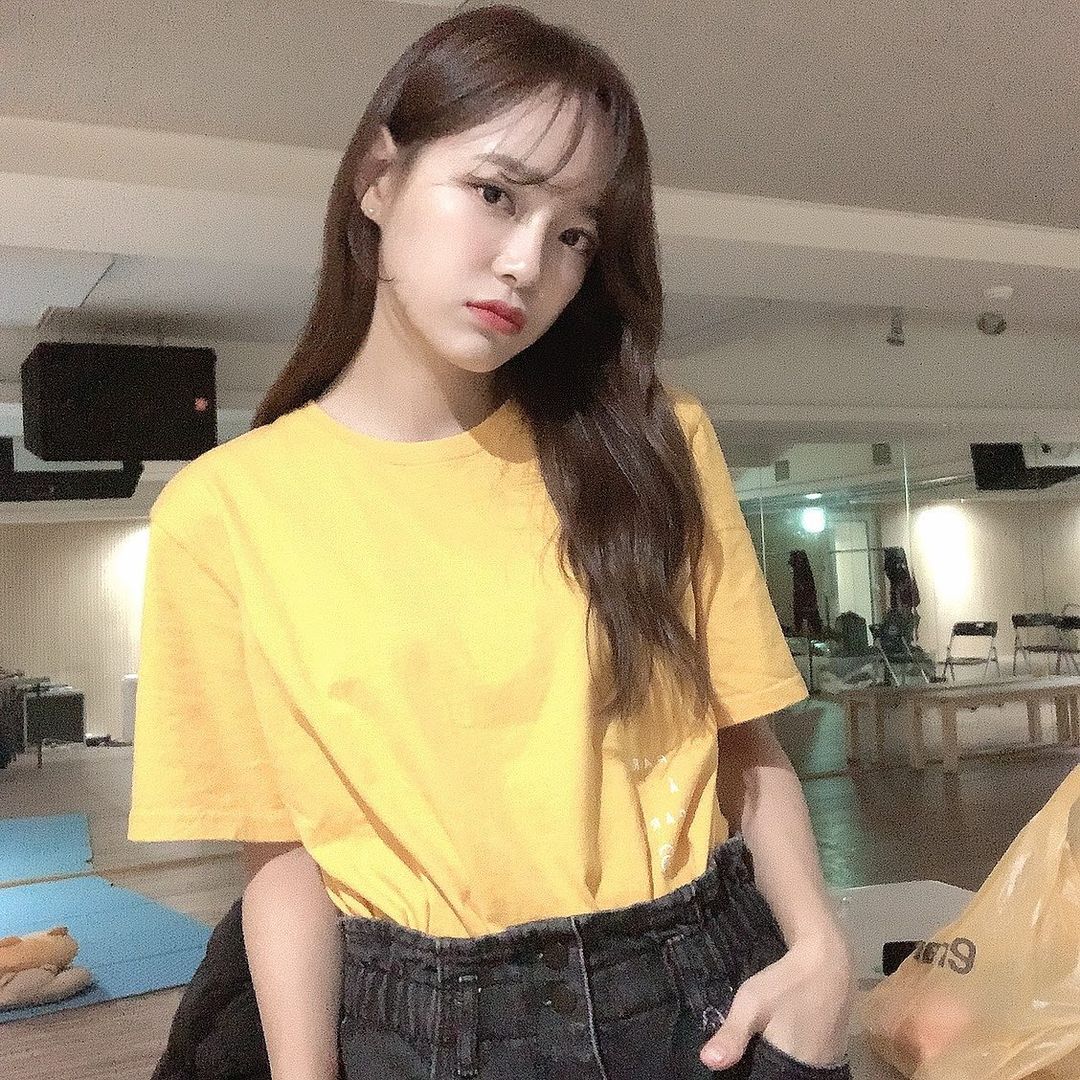 Now this one is a classic. The most fashionable K-pop idols and Korean celebrities are often seen rocking this exquisitely simple combination. Cute Korean outfits don't always have to be fancy and elaborate. Sometimes they can just consist of a simple oversized t-shirt and fitted pants. While elaborate sleeves and collars are fun to try on, they are not exactly the most comfortable wardrobe addition.
If you want to add a touch of cute Korean outfits to your usual style, you don't have to go out of your way and hunt for ruffle sleeve shirts or pearl necklaces. You can just pair a t-shirt and jeans that are able to complement each other with their size, color, and overall feel.
3 | Oversized Jackets, Baggy Pants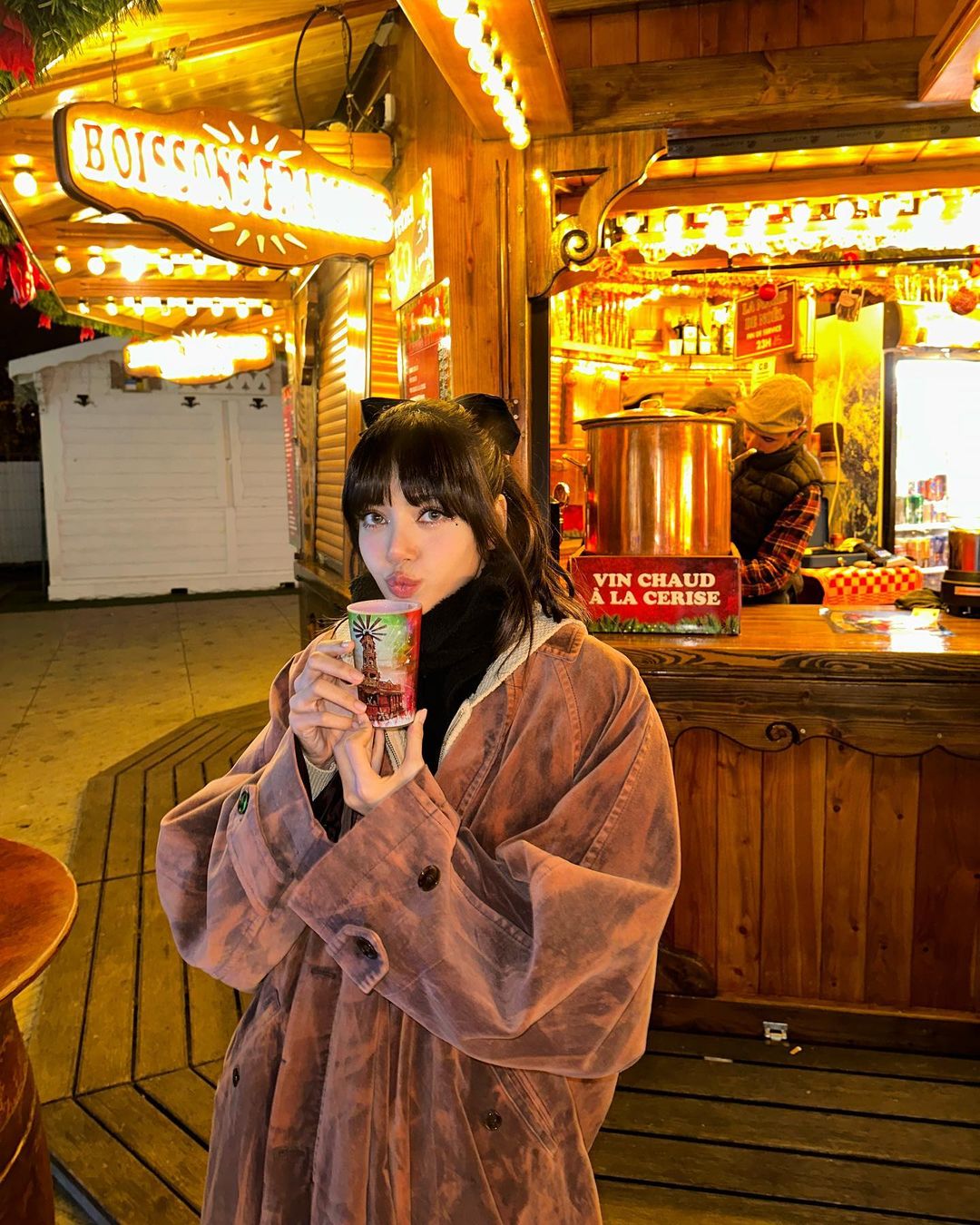 For anyone who wants to pair fashion with comfort, oversized clothing should be a go-to styling choice. Oversized jackets are a lovely complement to most body types and outfit styles. When paired with the right pair of jeans, oversized jackets make for an excellent fashion move. BLACKPINK's Lisa can be seen flaunting an oversized jacket with a cute hair-do in Paris. 
For people living in or visiting colder countries, oversized jackets are not only the right fashion choice but also a practical one. Recent trends show that aesthetic cute Korean outfits like oversized jackets might just be 2023's answer to otherwise bland trench coats.  
4 | Mini Skirts, Knee-high Socks/Boots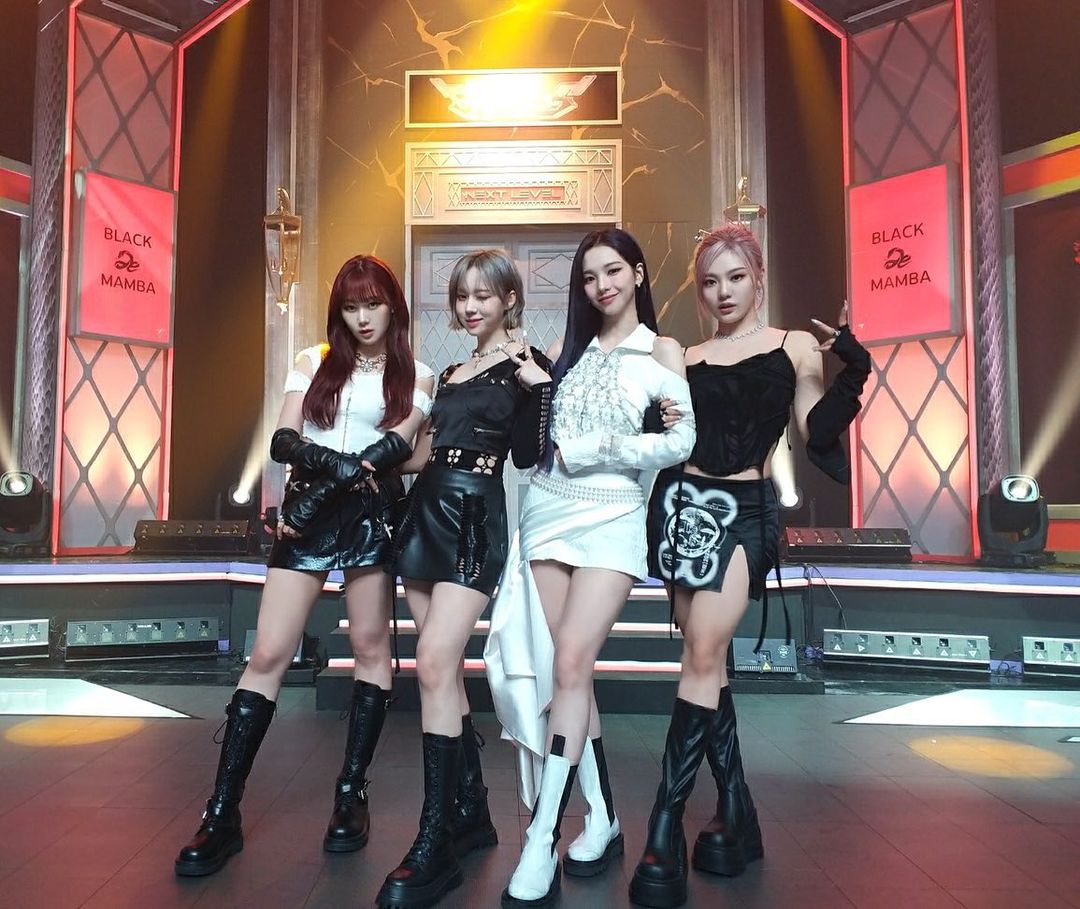 Mini skirts, paired with knee-high boots and socks are quite a common sight in cute Korean fashion. K-pop idols and Korean actresses are often seen pairing the latter with fitted tops and shirts. Originally boots were never worn as a fashion choice. They were worn for practical purposes. Their sturdy, strong form was helpful in protecting one's feet during winter.
Over the last few decades, boots have evolved into a must-have fashion accessory. Once a necessity, they have now become a staple in every woman's winter wardrobe. 
5 | Oversized Shirts, Dungaree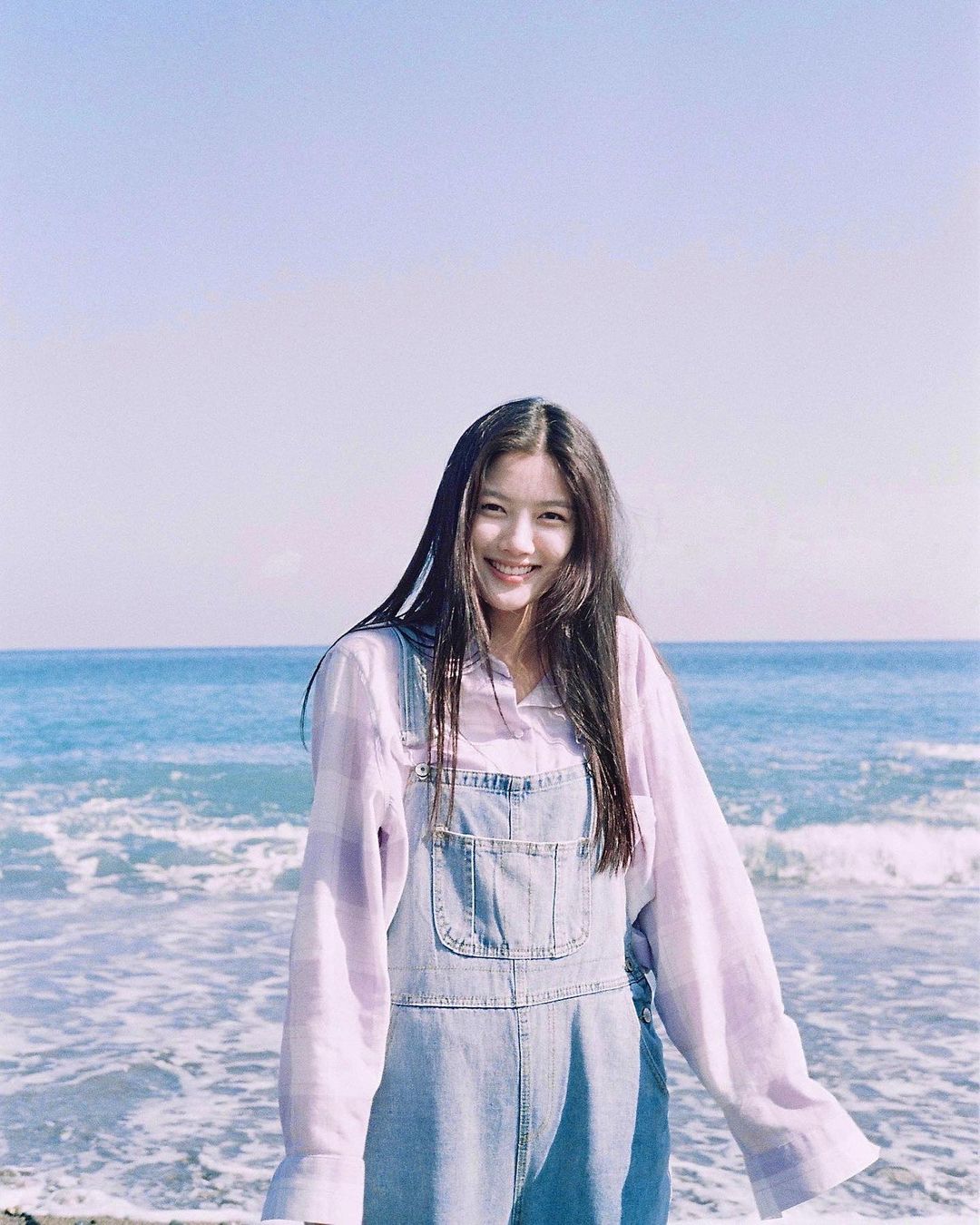 If you don't wish to go all pastel and ruffles with your style, it's completely okay. There are a million other ways to style your clothes to get that cute Korean outfit aesthetic right. For starters, you can make a part of your clothing cute and the other can reflect your usual aesthetic or style. An oversized, light-coloured shirt can be paired with a pair of dungarees. That way, you get the aesthetic of your choice without having to switch to anything that isn't very obviously comfortable.
Initially designed for working people, this type of garment is nothing short of a fashion opportunity today. Its unique design gives one a lot of creative freedom when it comes to styling.
6 | Fitted Tops, Baggy Pants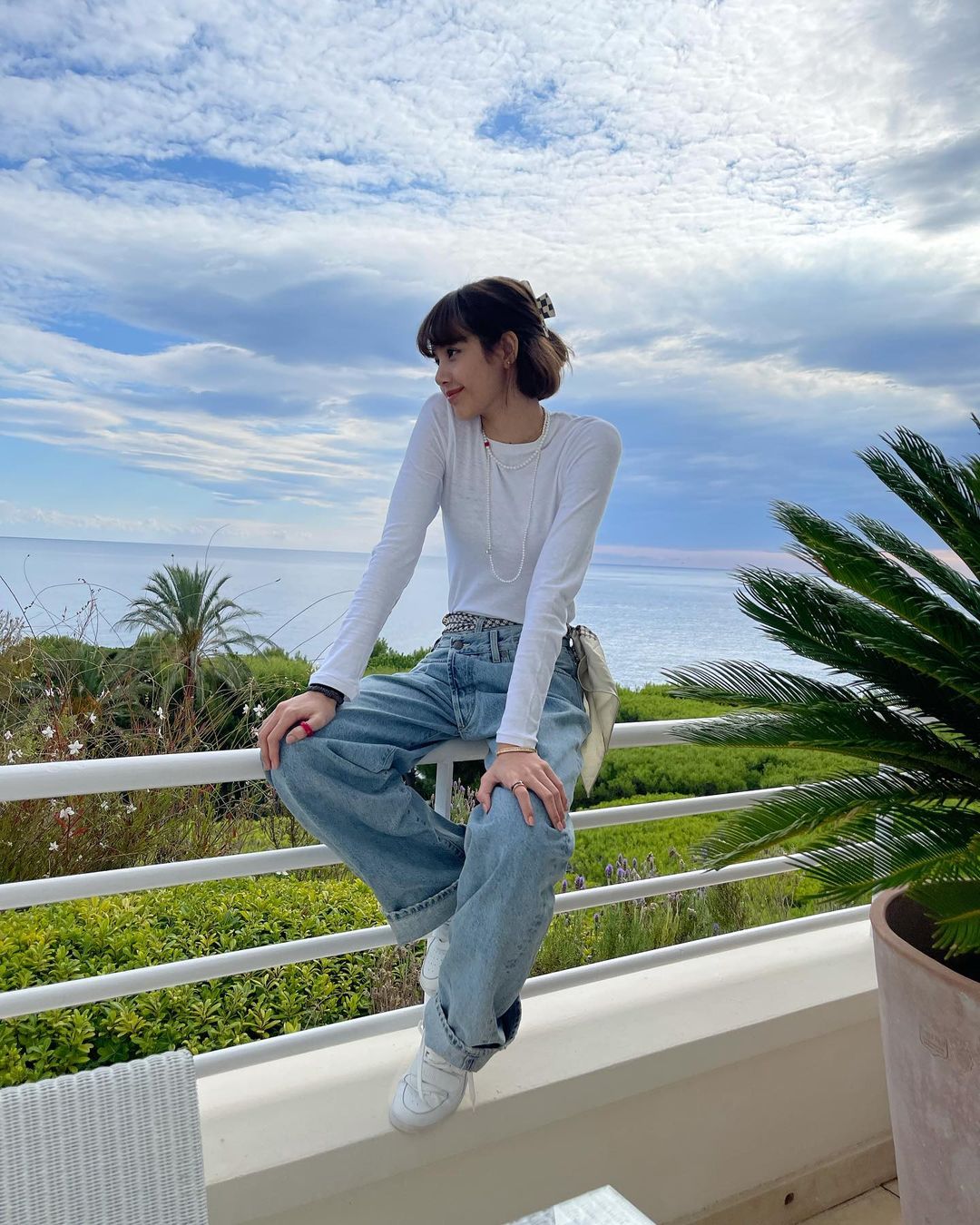 Another excellent pairing where two contrasts complement each other is that of a fitted top and a pair of baggy pants. Fitted tops have something resembling a sporty appeal. Prim in design, these tops go extremely well with other oversized clothing. A fitted top makes for an excellent undershirt too. The latter can then be paired with either a small cardigan or an oversized jacket or shirt.
Baggy pants are preferred by a lot of people these days. Besides being one of the most comfortable categories of garments, they also look exceptionally fabulous. They work well for most body types. The aforementioned factor further adds to their responsibility. This combination of fitted tops and baggy pants makes an immensely cute Korean outfit with jeans. 
7 | Bucket Hats, Anything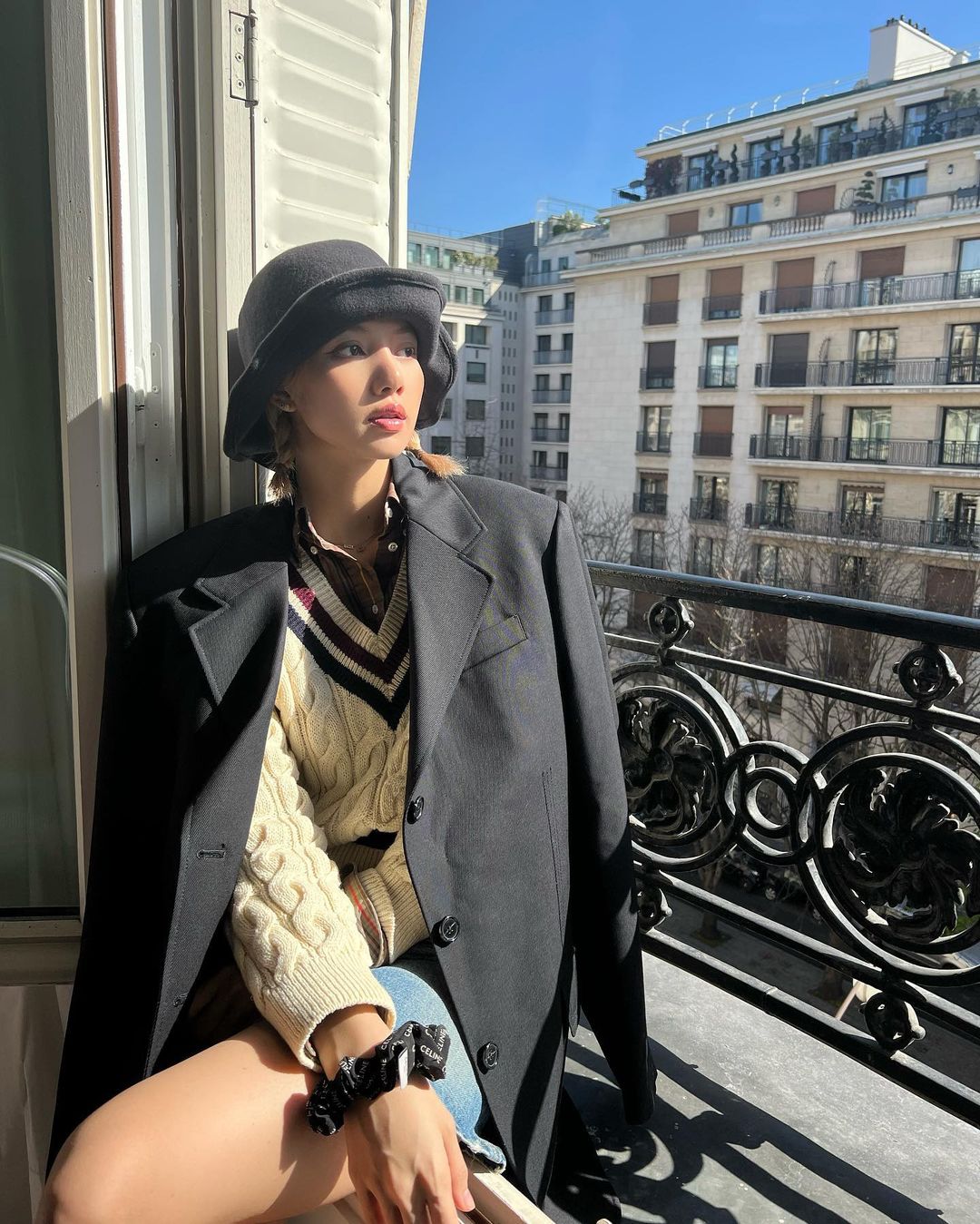 Another signature element of cute Korean fashion is bucket hats. Tiny and useful, these hats are worn and flaunted by commoners and celebrities on almost a daily basis. Even though they are pretty much a necessity on sunny days, bucket hats never fail to add a hint of charm to absolutely any outfit. 
Besides their aesthetic appeal, bucket hats also have a lot to offer in terms of practicality. Their wide design helps one in protecting their eyes, face, and neck from the sun thereby preventing tanning.
BLACKPINK's Lisa can be seen pairing a simple bucket hat with her fairly fashionable outfit. Bucket hats can be paired with absolutely anything. 
8 | Plaid Skirts, Fitted Tops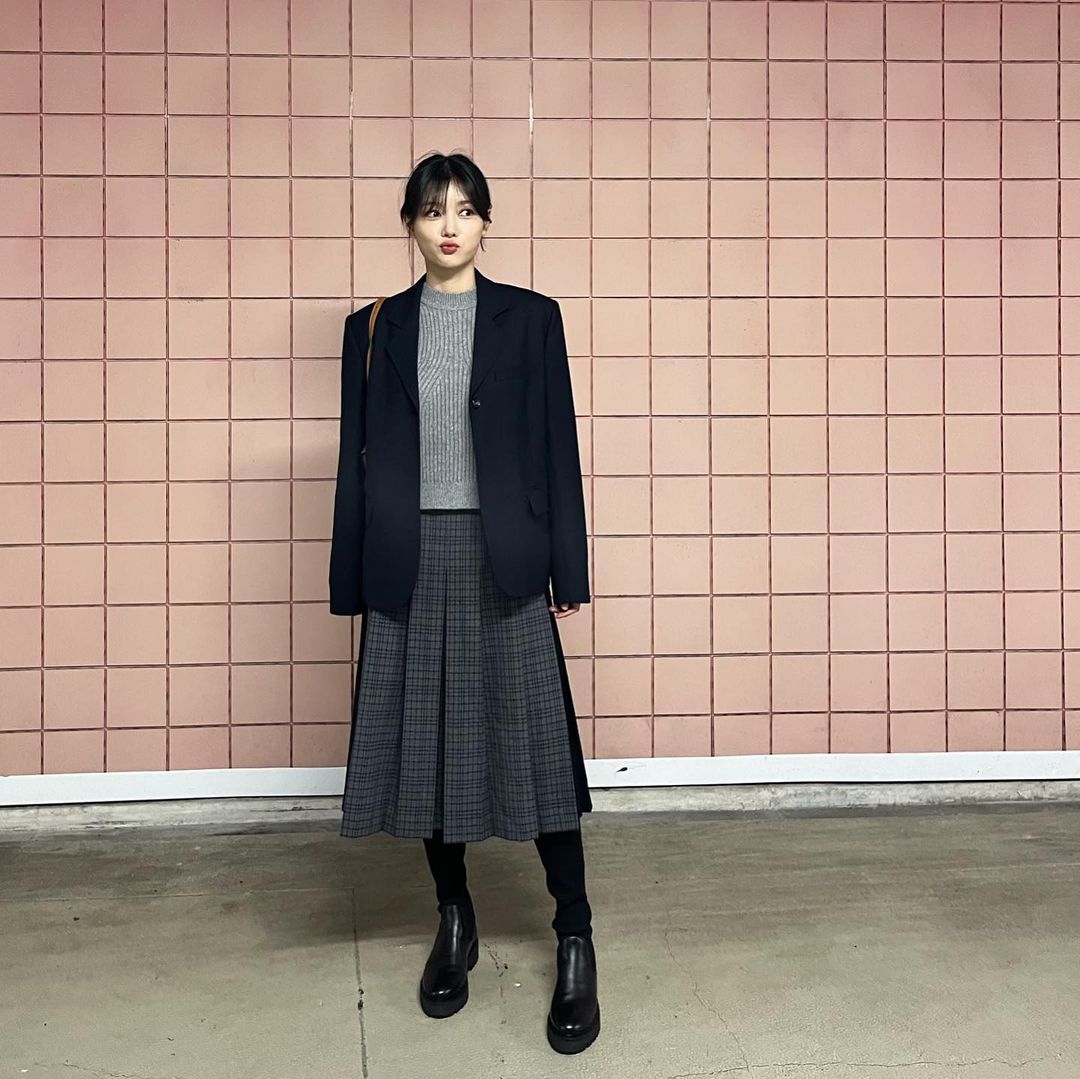 While picking a cute Korean outfit, one cannot possibly go wrong in choosing a skirt over a pair of pants. To make the outfit even more charming, one can replace a basic skirt with a pleated one. Plaid skirts are uniquely charming and can give a chic edge to any outfit. 
Pairing a plaid skirt with a fitted top can further accentuate its overall appeal. Plaid skirts have been loved across space and time for their unique schoolgirl aesthetic. Plaid skirts can easily be accessorized with a variety of cute footwear. The latter may include chunky shoes, ankle-length boots, and more.
9 | Knit Vests, Shirts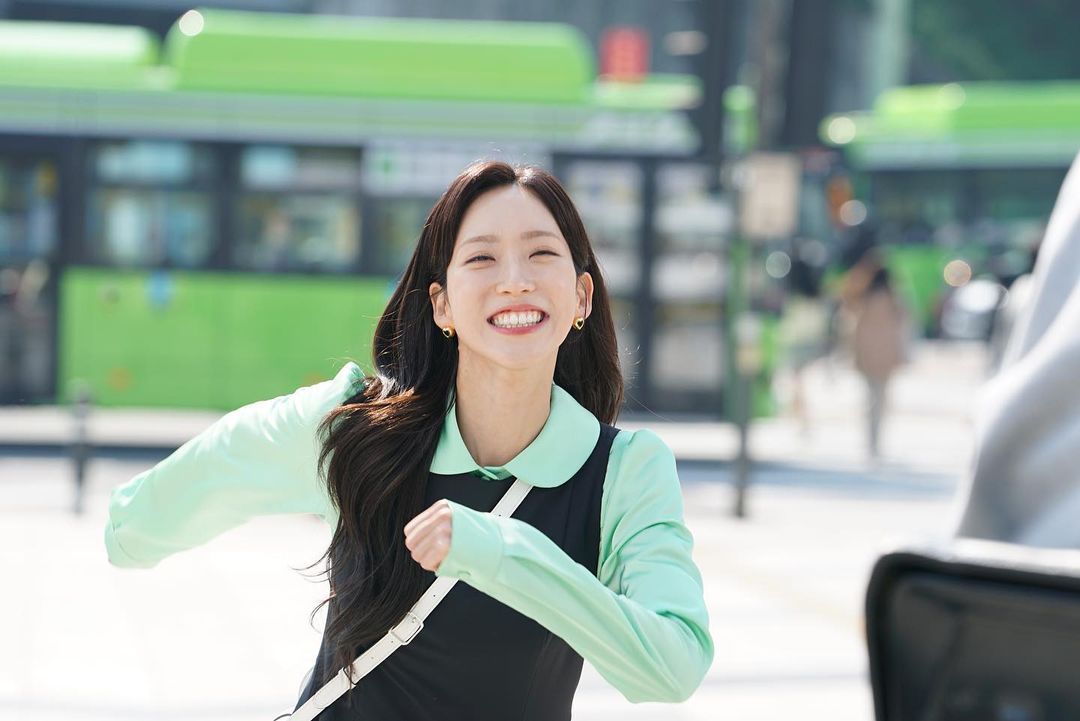 Reserving a bit of vintage charm, knit vests manage to give off a refreshing vibe. Once the face of '90s fashion, knit vests are now making a fashionable, improvised comeback. Their design has been altered to suit contemporary fashion tastes and preferences. 
Anyone looking to use a knit vest for putting together an aesthetic cute Korean outfit can pair the same with a shirt and a pair of baggy pants. Pairing a lighter shirt with a darker vest would be a better option as opposed to doing the opposite.
For brave hearts that do not fear tanning, a cute Korean outfit can stem out of just a knit vest and a pair of baggy pants. 'Penthouse' fame Han Ji Hyun can be seen in a refreshing pair of vest and shirt that make her overall look simultaneously cute and modish.
10 | Crop T-shirts, Mini Skirts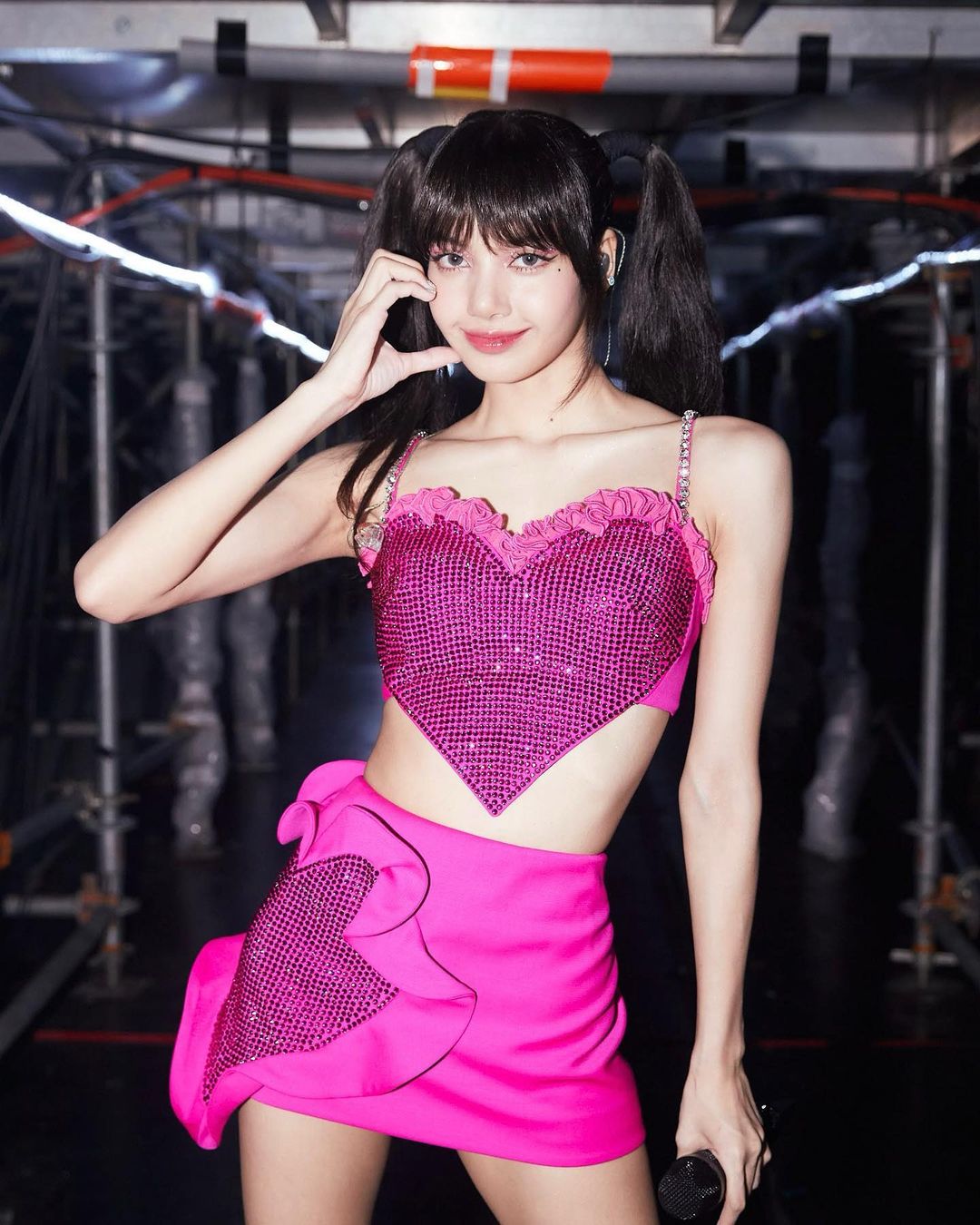 Crop t-shirts are a must-have for anyone looking to put together a cute Korean outfit this summer. Cute, tiny, comfy, and charming, crop tops will give you more than just some reasons to add it to your cart the next time you shop. While they can complement most clothing items pretty well, pairing them with a mini skirt is the best thing you can do, especially if you want a cute outfit out of it.
Mini skirts can give a finishing touch to any cute outfit. While a crop top could do fairly well with a pair of pants, it can look absolutely phenomenal with a mini skirt. As opposed to other aforementioned contrasting pairs of clothing, mini skirts, and crop tops are pretty similar in form. They complement each other with their respective similarities. 
11 | Ruffled Shirt, Trousers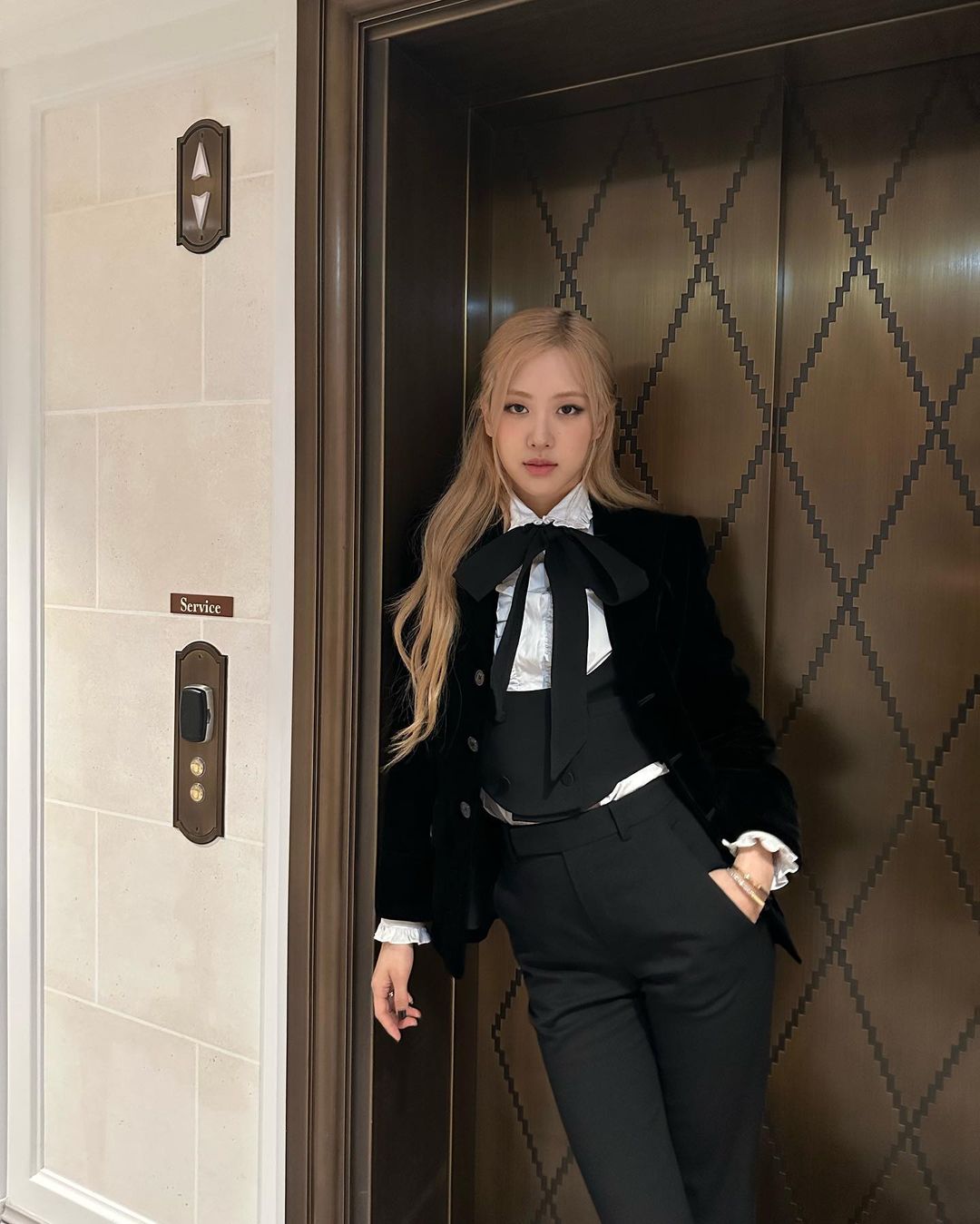 There is something about ruffled shirts that make them a perfect fit for cute Korean outfits. The best thing about a ruffled shirt is that it can add texture to even the simplest of outfits. Imagine, a white shirt paired with a pair of black trousers. Not too glamorous, right? Now add a little ruffle to that white shirt. Ta-da! You have a cute, stylish outfit at your disposal. 
Trousers can complement heavier, fancier categories of garments really well. Here, in this case, a pair of black trousers can balance the decorative charm of a ruffled shirt almost effortlessly. Ruffles and frills are tasteful elements of fashion that can adorn absolutely any outfit with a playful charm. 
The list above can be used by absolutely anyone looking to add that cute Korean aesthetic to their wardrobe. Besides knit vests, chunky shoes, and baggy pants, there are a dozen other categories of clothing that one can experiment with.  
Korean fashion has witnessed a sharp rise in its popularity in the last couple of years. The minute K-pop bands like BTS and BLACKPINK started gaining popularity in the west, their unique sense of style was quickly adopted too. Oversized clothing, pastel colors, and signature accessories were not only normalized again but were in fact adopted in a multitude of fashion trends. 
The aforementioned list of cute Korean outfits is largely derived from the fashion choices of some of the most influential K-pop artists. To find out more about your favorite artists and latest engagements, stay tuned!
Stay updated with the latest Hallyu news on: Instagram, YouTube, Twitter, Facebook and Snapchat
ALSO READ: BLACKPINK's Lisa bags Premio Lo Nuestro Nomination for SG
FAQs
How do Korean girls dress cute?
Cute Korean outfits are largely inspired by fashion trends from K-pop and k-drama. Thanks to concept-based K-pop groups and their mind-blowing fashion, there is something in these fashion trends for everyone. K-pop girl groups with cute concepts include Girl's Generation, KARA and more.
---
Is Korean fashion an aesthetic?
Cute Korean fashion is definitely one of the most popular aesthetics in fashion right now. Korean fashion has some signature elements like bucket hats, oversized t-shirts, baggy pants and more. Its rising popularity can essentially be attributed to the rising popularity of K-pop and K-dramas across the globe.
---
Is it OK to wear leggings in Korea?
Yes, you can wear leggings in South Korea. Leggings are common in South Korea; the only point of difference is the way they are worn. Leggings are generally worn under skirts or paired with long tops in South Korea. Other than a difference of styling, there aren't any restrictions around wearing leggings in South Korea.
---
What Are the Most Popular Cute Korean Outfits?
The most popular cute Korean outfits include Chequered Jackets and Mini Skirts, Ruffled Shirt and Trousers, Crop T-shirts and Mini Skirts, Knit Vests and Oversized Shirts, Plaid Skirts and Fitted Tops, Bucket Hats, Fitted Tops and Baggy Pants, Oversized Shirts and Dungaree, Mini skirts and Knee-high socks/boots, Oversized T Shirts and Fitted Pants.
---
Are Oversized tshirts Korean fashion?
If you want to add a touch of cute Korean outfits to your usual oversized tshirt style, you can simply pair a pastel t-shirt with a straight fit jeans that are able to complement each other with their size, color, and overall feel.
---
About The Author
A 22-year-old writer who recently graduated with a degree in Humanities. She finds great pleasure in leading, readi...ng, singing, and making things look presentable. Subjects or fields that excite her include entertainment, entertainment and what was that? Oh yes, entertainment. Read more
Top Comments
There are no comments in this article yet. Be first to post one!