EXCLUSIVE: Jung Kyung Ho wants THIS Hospital Playlist friend to meet Crash Course in Romance's Choi Chi Yeol
We asked the Prison Playbook actor about the co-star he'd like his latest character to meet and his answer has warmed our heart.
Published on Mar 17, 2023 | 05:47 PM IST | 145.5K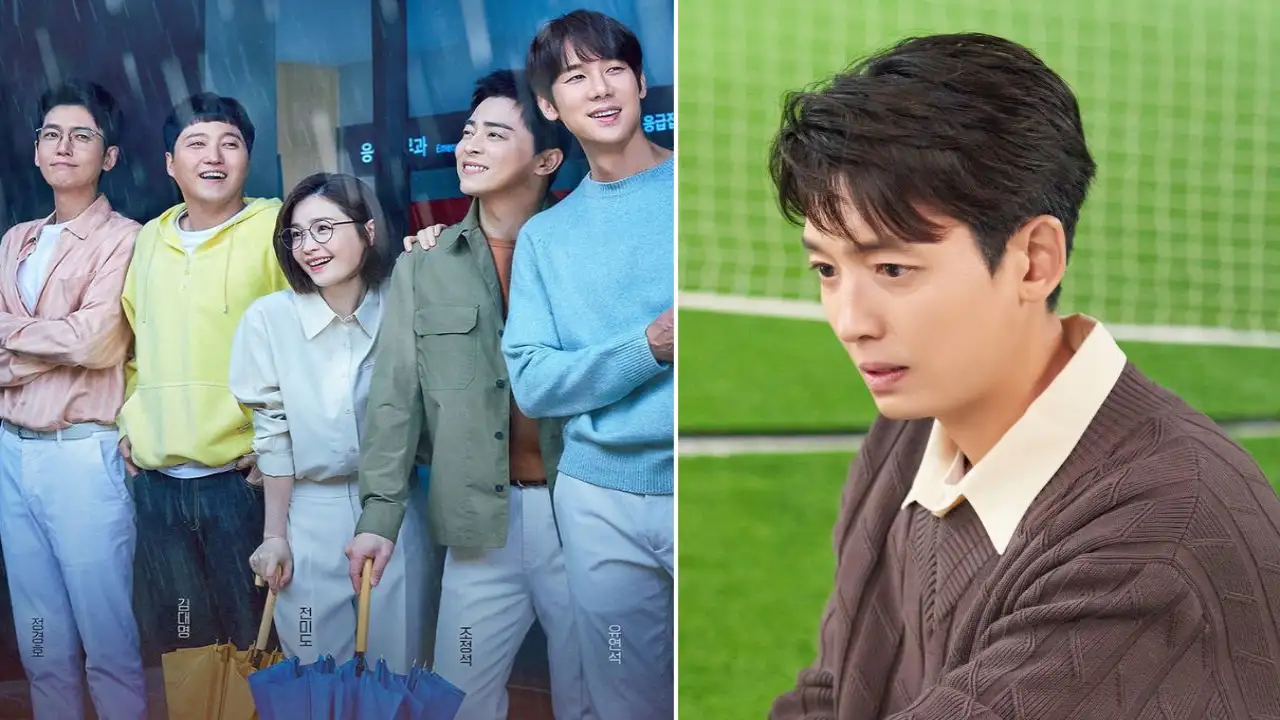 Jung Kyung Ho is the new boyfriend-to-have in K-dramaland and it is with reason. The actor's latest role as Choi Chi Yeol has not only won the hearts of countless around the world but also reminded them of his growth. Having embodied roles spanning across genres, they have witnessed his fame shooting up first hand and congratulate him for the same. While talking to us about his character in 'Crash Course in Romance' and his chemistry with Jeon Do Yeon, he imagined an alternate universe where Choi Chi Yeol could meet his friends from the hit series 'Hospital Playlist'.
About Jung Kyung Ho's characters
The 39 year old plays the star math professor in his latest who suffers from an eating disorder but is saved by the food from a banchan shop run by Jeon Do Yeon's Nam Haeng Seon who used to be a national athlete but gave up her career to support her family. In 'Hospital Playlist' he took over the character of Kim Jun Wan, the very particular cardiothoracic surgeon who eventually becomes the chief of the department. He is surrounded by a bunch of his friends, dubbed 'Mi Do and the Parasols', who make it worthwhile for him. 
Hospital Playlist and Crash Course in Romance crossover
During our interview, Pinkvilla posed a question about his lonely character of Choi Chi Yeol meeting his friend-abundant character of Kim Jun Wan. And though it would eventually stand in the way of building his relationship with Nam Haeng Seon, Jung Kyung Ho thinks Choi Chi Yeol should meet this particular friend of Kim Jun Wan, one that he has a special friendship with.
Your last role was that of a cardiothoracic surgeon in 'Hospital Playlist', and emphasized friendship. On the other hand Choi Chi Yeol is mostly alone. Do you miss the presence of 'Mi Do and the Parasols' (or the '99ers')? How would Choi Chi Yeol's life change if he had such a group to support him?
Jung Kyung Ho: If he had friends like 'Mi Do and the Parasols,' he would not have been able to meet Nam Haeng Seon. He would have lived a completely different life, so I cannot really draw this in my head. However, if this was possible, I would love to introduce him to them. Especially Lee Ik Joon.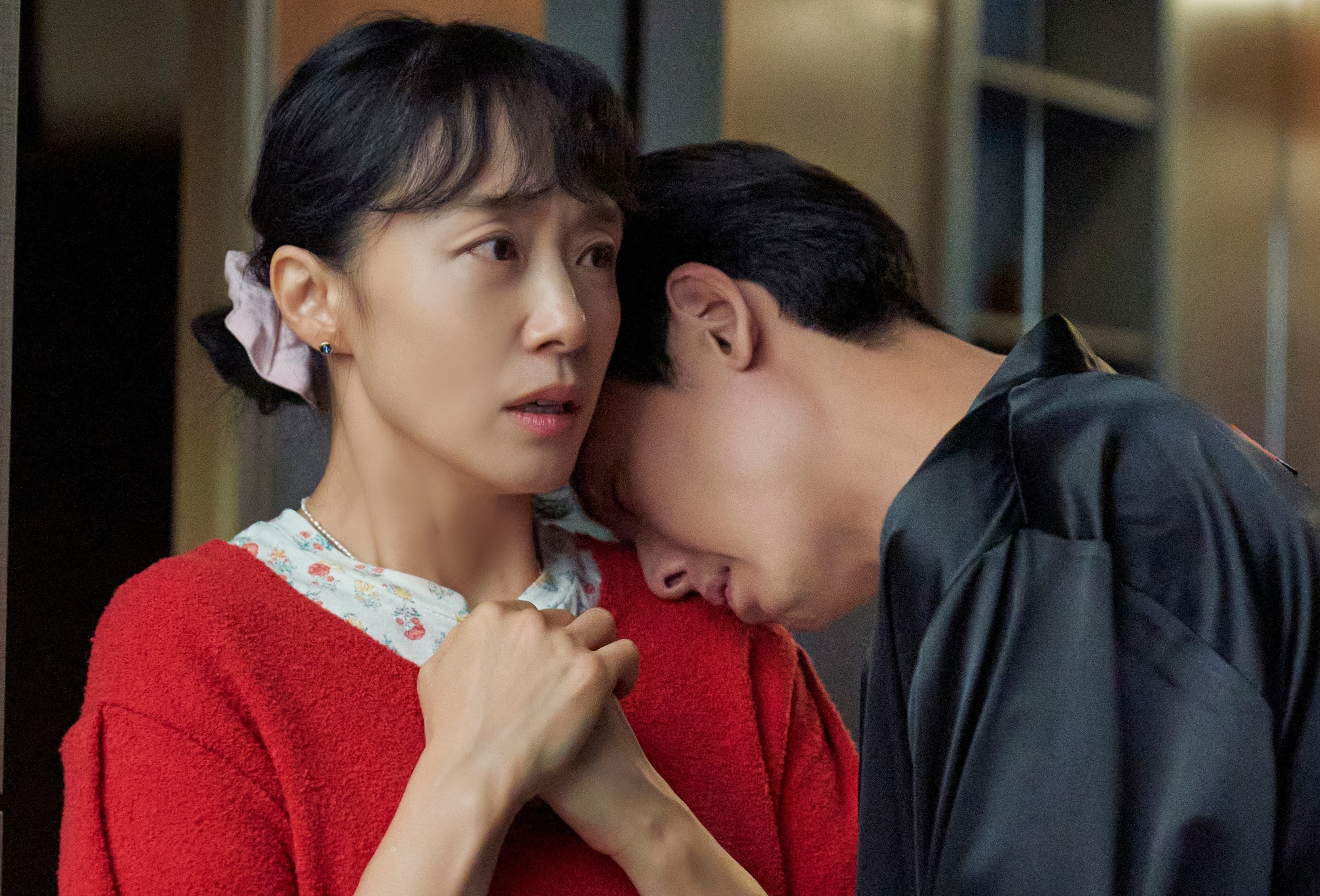 Actor Jo Jung Suk plays the role of Lee Ik Joon, one of his four best friends. A general surgeon himself Lee Ik Joon and Kim Jun Wan nurture a special friendship which pendulates between boundless affection and untimely bickering. As Kim Jun Wan begins to date Lee Ik Joon's younger sister Lee Ik Sun (Sun Young Kwak), their camaraderie takes slow but definitive turns as Jung Kyung Ho's character battles his urge to continue to stay true to his feelings and come clean to his best friend. Should Choi Chi Yeol meet Lee Ik Joon, their relationship would be just as chaotic we think, but as they build ground, wouldn't they become the best of mates, after all?
Stay updated with the latest Hallyu news on: Instagram, YouTube, Twitter, Facebook and Snapchat
ALSO READ: EXCLUSIVE: Crash Course in Romance's Jung Kyung Ho on if it was tough to teach Math, advice to high schoolers
About The Author
After completing her engineering, Ayushi followed her passion for journalism and has been a professional writer for o...ver 3 years now. She is a K-drama binge-watcher and grooves to all genres of the K-music world. You can discuss unpopular opinions with Ayushi while she keeps looking for the next artist/show to dive deep into.
Read more
Top Comments
There are no comments in this article yet. Be first to post one!