Korean Dresses For Women: Top 10 Korean Outfits to Try This Year
A curated selection of the trendiest, most fashionable Korean dresses for women
Updated on Feb 15, 2023 | 07:40 PM IST | 2.8M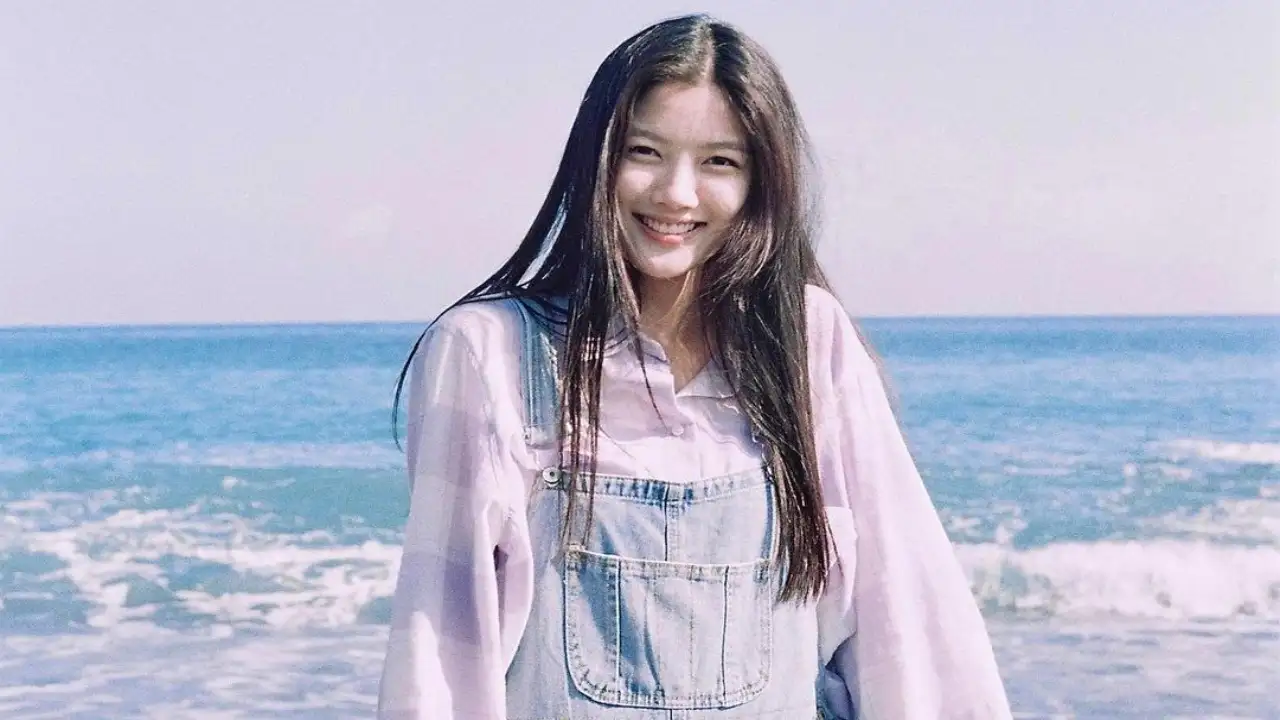 When it comes to fashion, Seoul is the Paris of South Korea. The streets are nothing short of benevolent dictators of taste. Anything that is seen here is meant to spread throughout the expanse of Asia. While this impact and influence of Korean fashion is largely a byproduct of Hallyu (Korean Wave), the impeccable fashion sense of Koreans has also lent a hand here. 
The dramatic rise in the popularity of Korean dramas and Korean music has made people exponentially more curious about other facets of life in Korea. People want to know something and everything about a lot of things. Korean food and Korean fashion top the list of these curiosities. 
Out of everything that has recently made it to the streets of Seoul, there are a few items that never left the streets. Floral sundresses, plaid skirts, oversized sweaters, and cropped sweatshirts are some of the many wardrobe must-haves in Korea right now. Here's a list of 10 Korean dresses for women that you must try this year. 
1 | Floral Sundresses, Ball Caps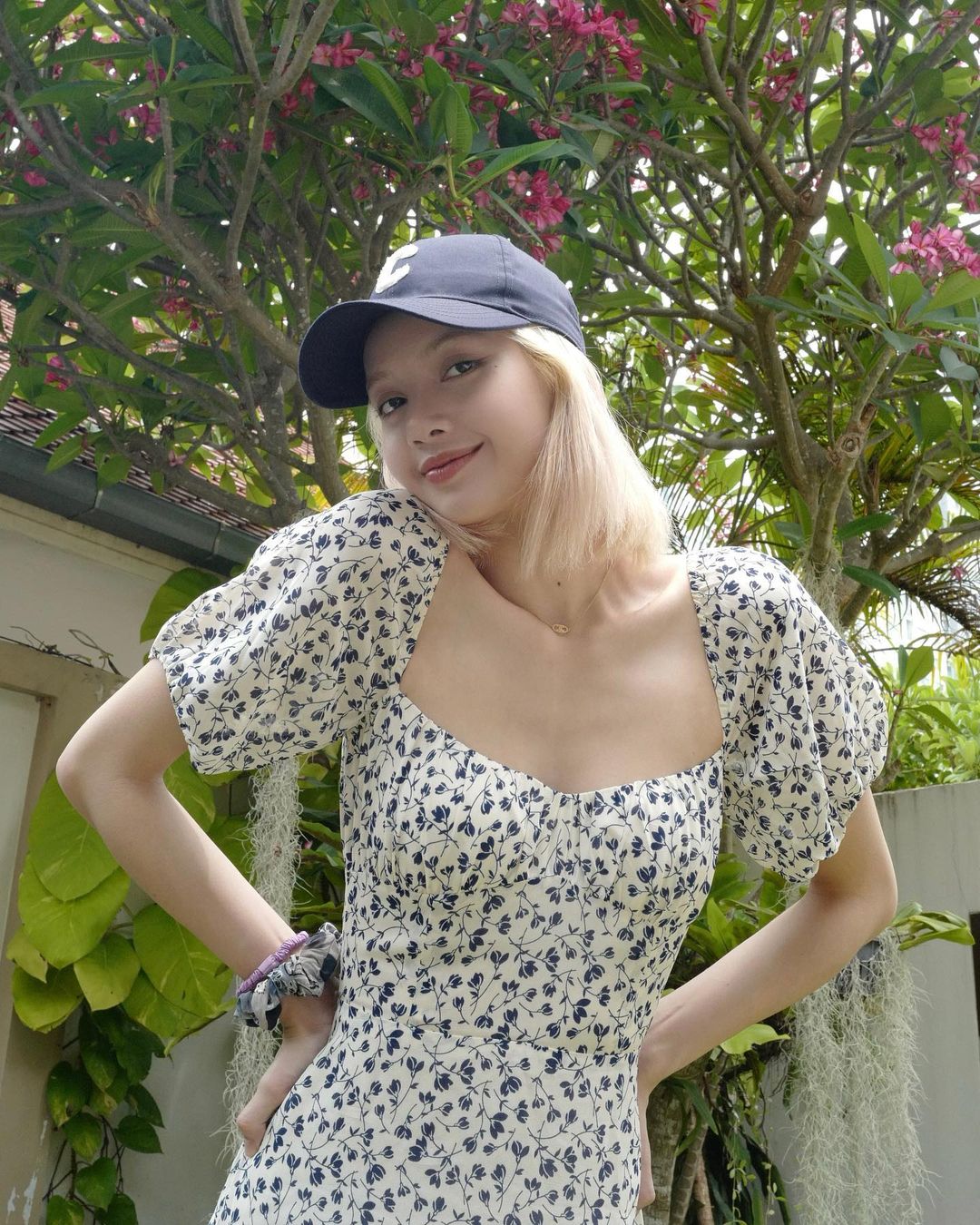 If you are looking for something minimalistic and fun to wear this summer, vibrant floral sundresses can be your fashion solace. Pair it with a ball cap and you are good to go. Your outfit is stylish and a perfect fit for any hot summer day. You can add a hint of glam to your outfit by going for cold shoulder summer dresses as opposed to simpler ones. 
Pairing a ball cap with a floral sundress might sound like a fashion faux pas in your head but rest assured, it is anything but that. The combination has been adopted and validated by none other than BLACKPINK Lisa. When a fashion icon says yes to a seemingly unconventional combination, you just go for it. 
Sundresses are one of the most popular Korean-style dresses for women. They go well with most body types and are easy on the eyes. The refreshing color pallets that are used in most sundresses make them visually pleasing. There are a few ways that can help you make this combination even better. For starters, you can pick dresses with lighter colors and pair them with ball caps in a relatively darker shade of the same color. 
2 | Oversized Sweaters, Plaid Skirts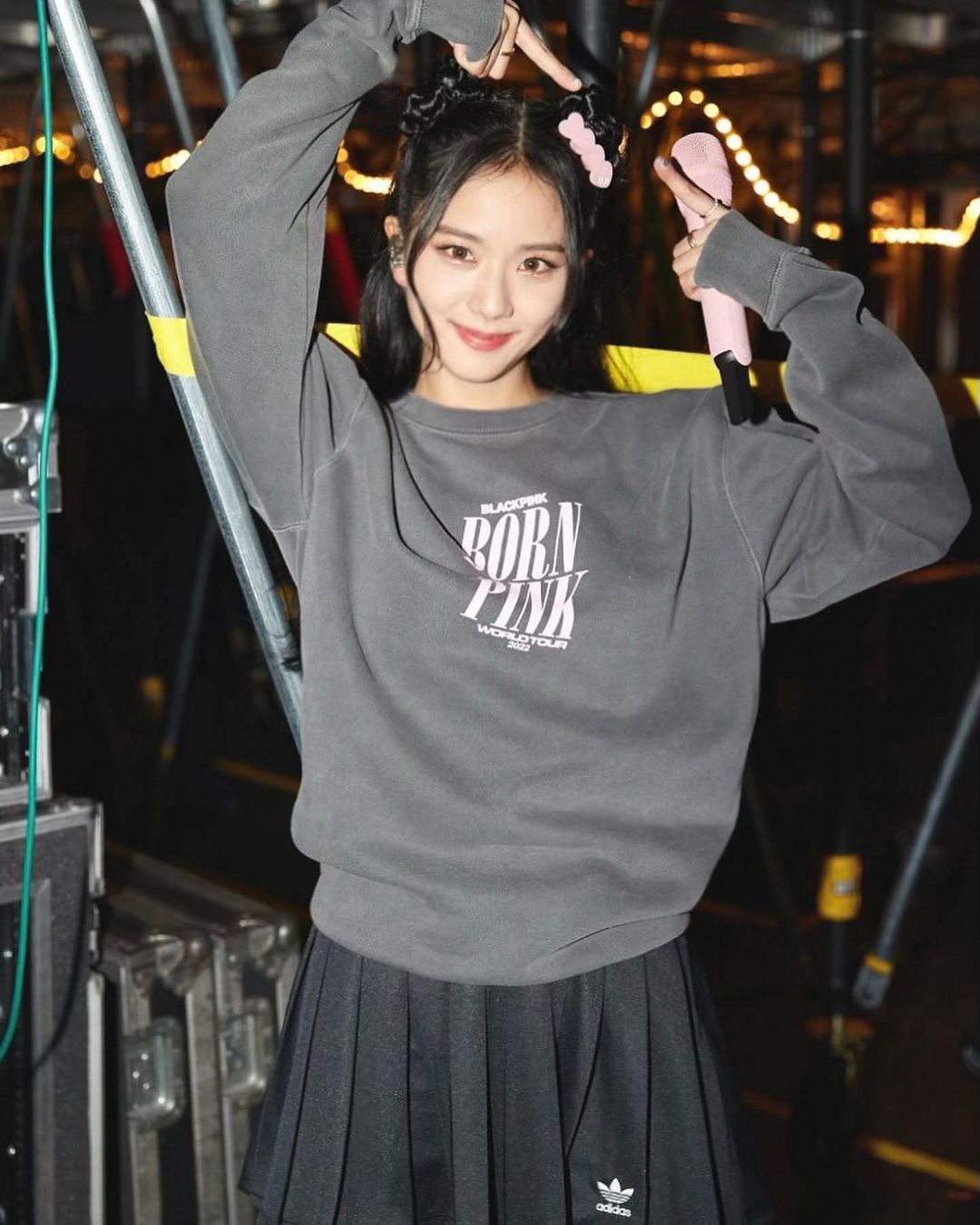 While oversized sweaters are a winter favorite in most parts of the world, no one does oversized sweaters better than Korean women. They probably have a mantra that goes something like 'if it concerns fashion, no compromises shall be made'. They are able to accentuate the charm of oversized sweaters by pairing them with some adorable plaid skirts. 
You must have seen female leads in high school Korean dramas often rocking this combination in episodes where they finally decide to go on that first date with the male lead. While it is completely okay for people to add their own twist to this outfit, the right color palette is simply non-negotiable. Here's a little tip: as long as you pair a light-colored sweater with a darker skirt, you cannot possibly go wrong.
While oversized sweaters make it seem like you didn't try too hard, plaid skirts insinuate that you tried just enough. This exquisite pairing combines nonchalance with finesse. The look is simple and is perfect for mid-shopping lunches and day dates during winter. And that's how the simplicity of an oversized sweater is complemented by the flair of a plaid skirt. Out of all the Korean dresses for women out there, this one can be spotted quite frequently. 
3 | High-waisted Trousers, Crop Tops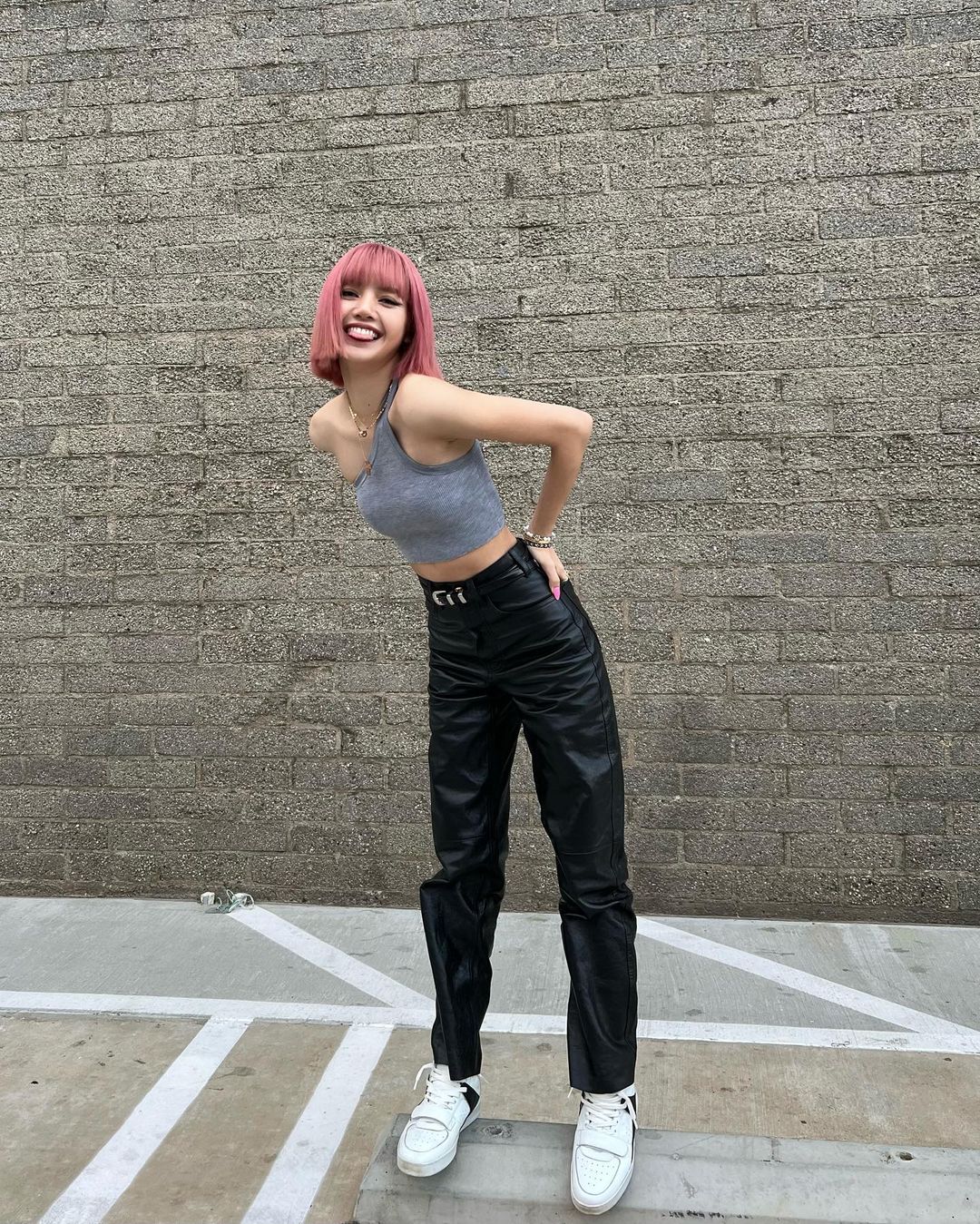 Now this one is an Incheon special. Incheon International Airport in South Korea is nothing short of a hotbed for fashion trends. The airport fashion of your favorite K-pop idols that you so religiously follow, makes its debut here. Here, female K-pop idols are often spotted wearing a pair of high-waisted trousers with a crop top. This outfit is a perfect blend of chic and comfort. The outfit is popular amongst Korean-style dresses for women on account of its incredible usability and impeccable elegance. 
When it comes to visual appeal, people tend to be drawn toward geometric designs. High-waisted trousers are thus complemented brilliantly with small-sized crop tops. There is a definitive end and beginning to each part of the outfit. Now that airports are the new runways for these stars, no wonder they want to be seen being pleasantly dressed. This outfit is one of the most common Korean dresses for women. 
High-waisted trousers are in general preferred by women because they make them look taller. Crop tops on the other hand complement these pants with their small size and minimalistic design. This is a simple dress for Korean women that is gradually making its way to the rest of Asia too.
4 | Bomber Jackets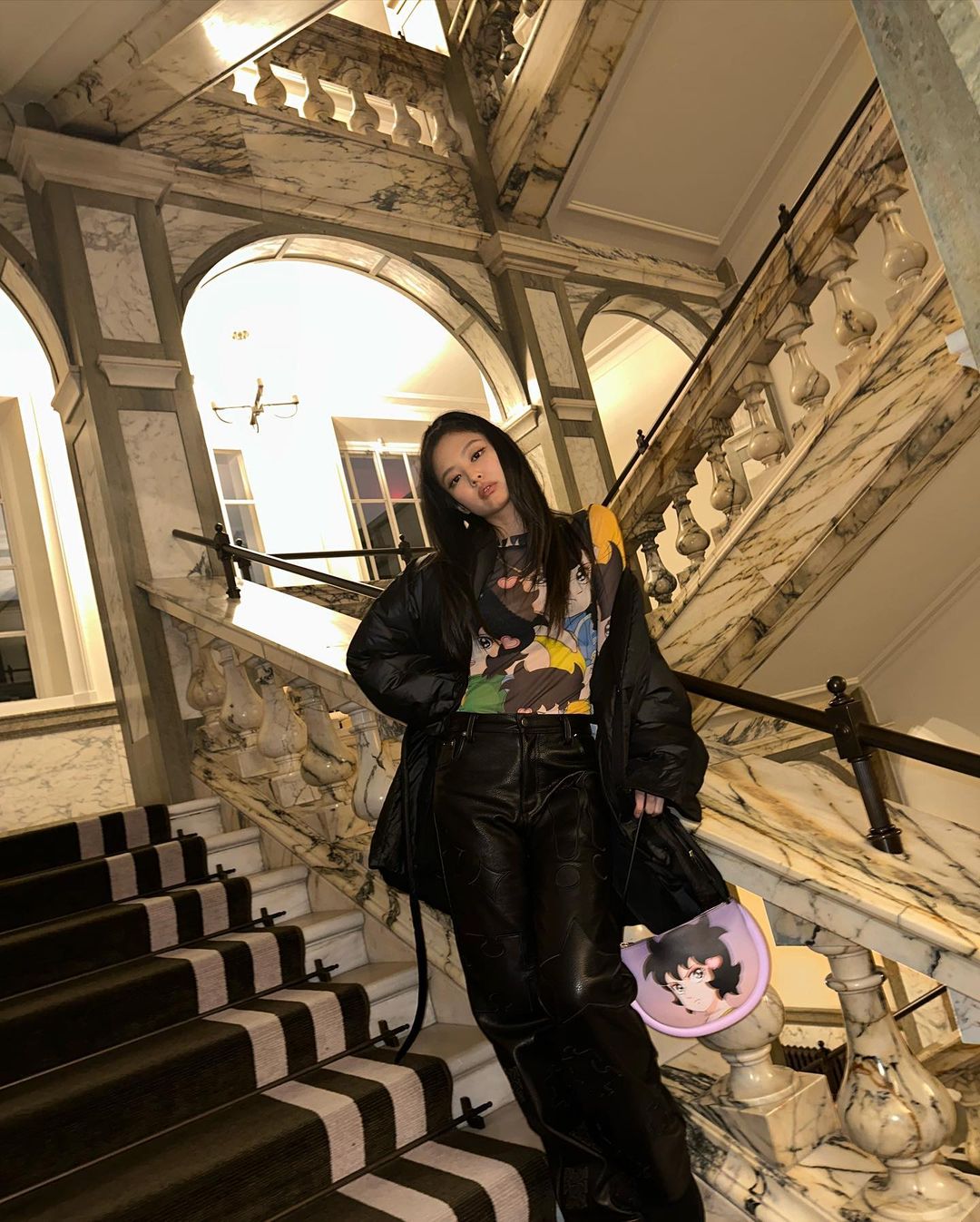 A fashion phenomenon today, bomber jackets were introduced to the world during world war two. Once worn by military men as part of their uniform, these fancy jackets are a winter-wardrobe staple today. They have been repeatedly improvised to go well with contemporary fashion trends. Bodycon dresses are usually made out of stretchable cloth material that make them a perfect fit for clubbing and partying. This is one of the few articles of clothing that is able to add definition to one's body without being a discomfort. 
Another hit amongst popular Korean dresses for women is this combination of bodycon dresses and bomber jackets. Bodycon dresses are usually chosen by women because they effortlessly accentuate their silhouette. While bodycons are a common choice for party-goers, combining them with a bomber jacket can make the outfit even more stylish. 
A combination that has something as fancy as a bodycon dress as well as something as hip as a bomber jacket might not sound too good in your head but does that make it a wrong combination? Absolutely not. This outfit is nothing short of a fashion statement. You can find your favourite K-drama leads rocking this time and time again. 
5 | Oversized T-Shirts, Mini Skirts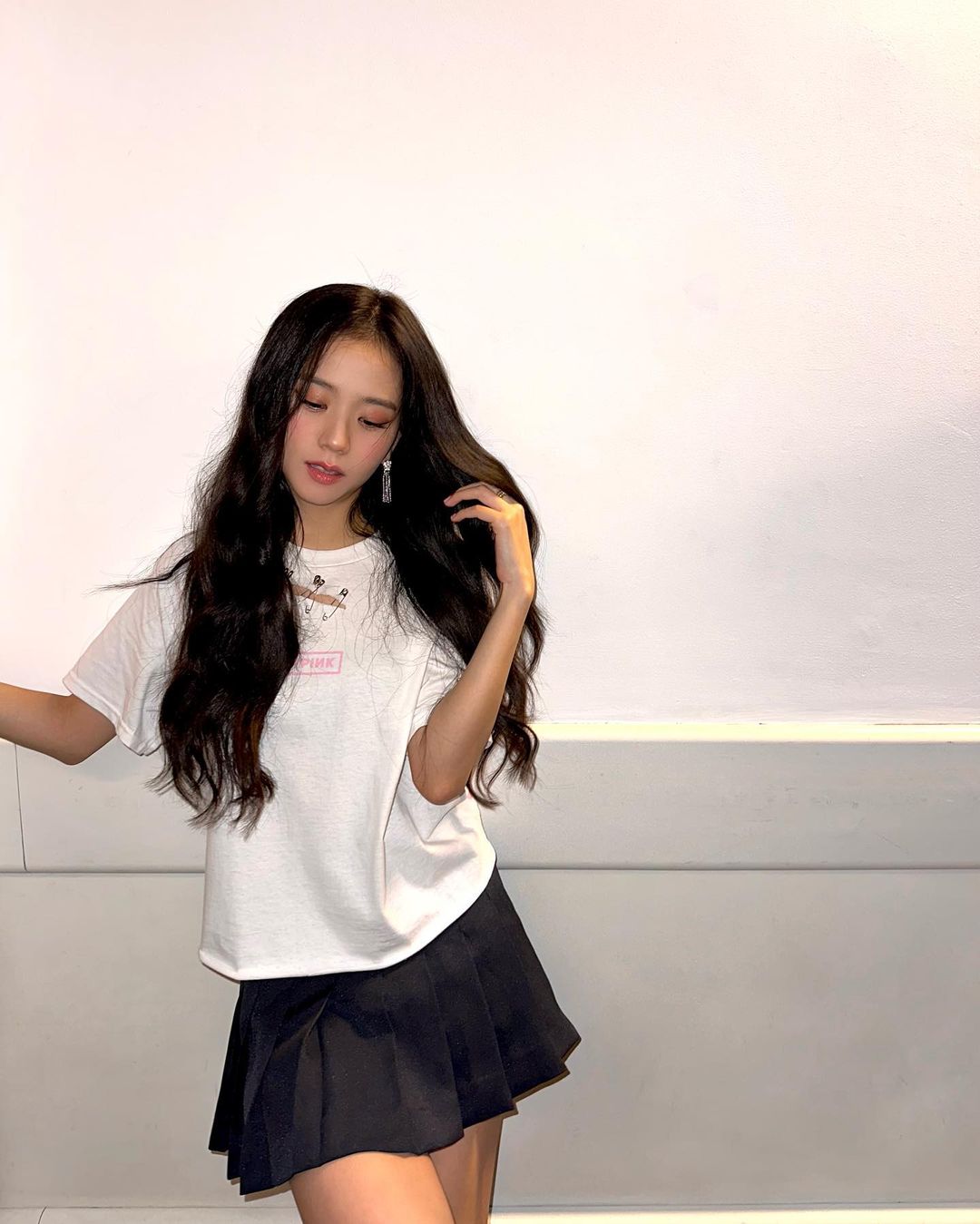 This is yet another outfit combination that relies heavily on contrast. An oversized T-shirt is the right blend of comfort and fashion. You can pair that oversized t-shirt of yours with a relatively formal pair of bottoms and show up to work. An oversized t-shirt can also be paired with a pair of jeans for a day out with friends. 
When combined with a mini skirt, oversized t-shirts give you a dress that is part formal, part fancy. Since mini skirts can restrict the movement of one's lower body, oversized t-shirts can lend a hand in allowing more movement in one's upper body. This outfit is therefore both chic and comfy. 
The outfit can be subsequently paired with some chunky footwear that is able to complement the overall minimal appeal of your dress. This is a fairly popular Korean style dress for women. This one has been a go-to outfit for femme fatale female leads in office romances. Now that you have all these fantastic outfit combinations at your disposal, there are a fair few things you can do. Remember that practically oversized shirt of yours that has been sitting in your wardrobe forever? Yes, that's the one. You can finally put it to some good use. 
6 | Shirts, Knit Vests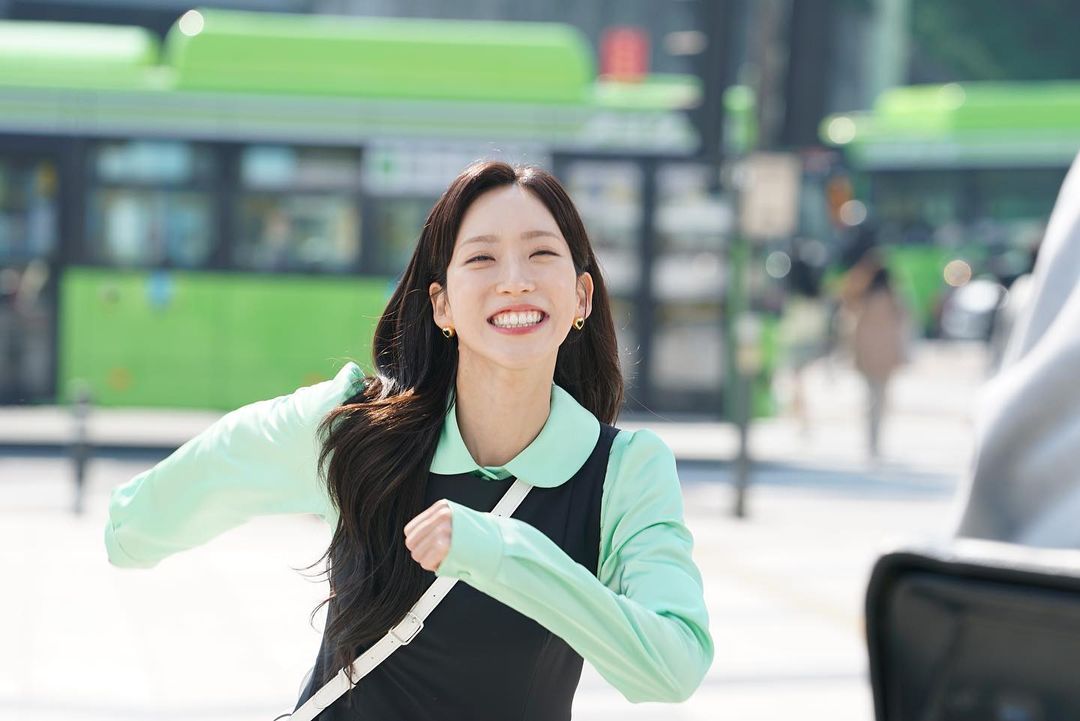 Vests are back and they are back for good. This vintage winter fashion article has successfully become a wardrobe essential thanks to Korean office romance dramas. Putting together this outfit is the easiest thing in the world. All you need to do is take that plain white shirt of yours and pair it with a dark-coloured vest. 
The consequent outfit has an easygoing, sporty vibe as opposed to fitted tops, that restrict movement. Adding a vest to an oversized shirt helps in adding definition to your outfit. The oversized shirt that was initially all over the place is now well-contained in a vest. 
No long sleeves? No problem. Vests are nothing short of a winter classic. They resurge each year with a twist that makes them a must-have.. The famous design of the 90s vests has been shortened and customised to suit the fashion preferences of today. Vests complement oversized shirts brilliantly. The relaxed appeal is kept intact and yet the outfit has amassed more symmetry. 
7 | Cropped Sweatshirts, Joggers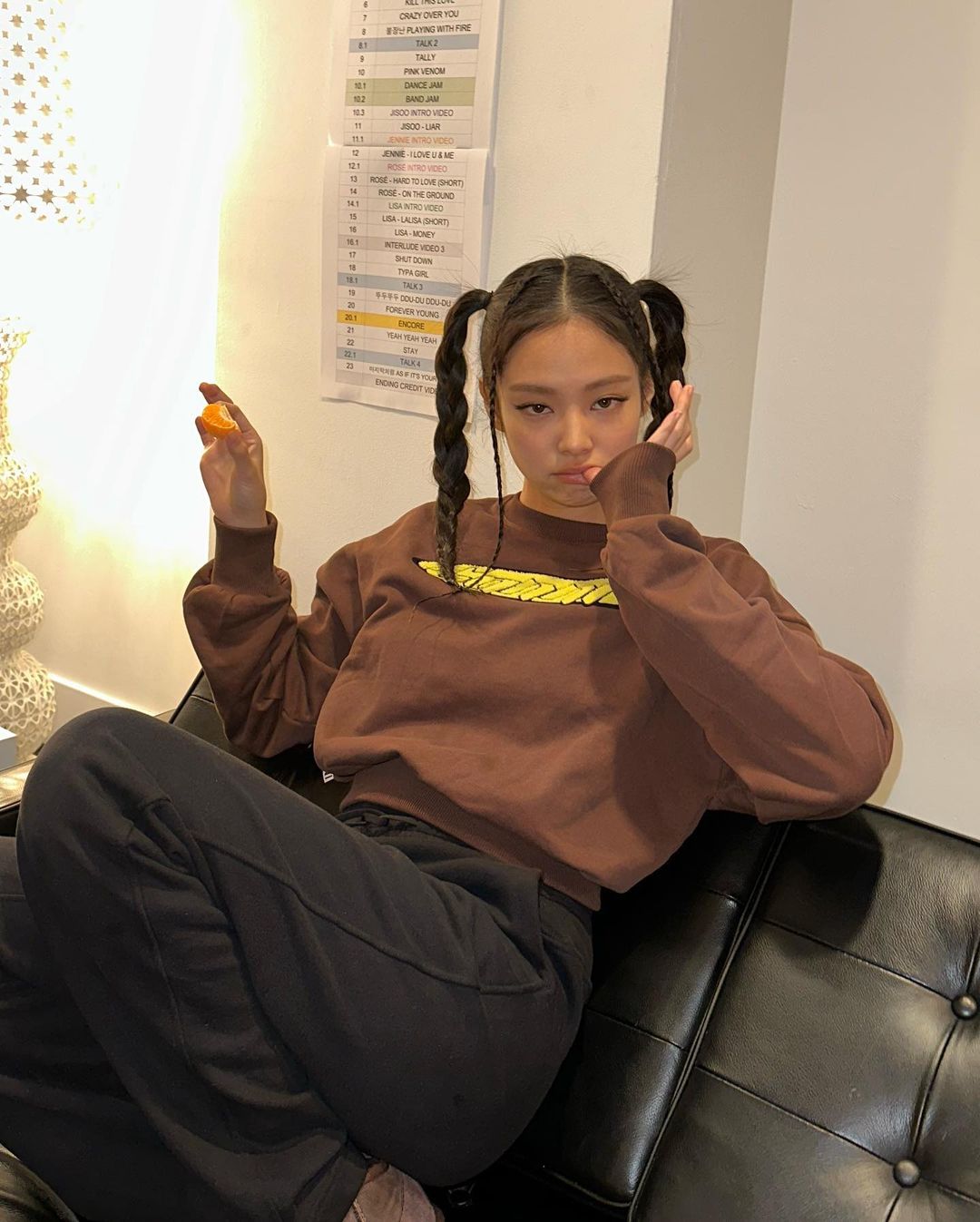 Sweatshirts are loved for being soft, warm and extremely comfortable. This easygoing garment has now been improvised to become exponentially more glamorous. You have a laid back look that is just laid back enough. Cropped sweatshirts thereby end up acting as an intersection between glam and comfort.
Joggers are not just sweatpants 2.0. Simultaneously comfortable and fashionable, joggers are what the right athletic wear looks like. They are an athletic wear essential that you definitely want to pair with a cropped sweatshirt this year. 
Another airport fashion classic, this outfit is effortlessly fashionable. Slip into those comfy joggers and put on that cropped sweatshirt and there, you have the perfect outfit at your disposal. If you are looking for something simpler, more easy going this winter, an outfit combination of a cropped sweatshirt and joggers could be a fantastic option. 
8 | Pastel Co-ord Sets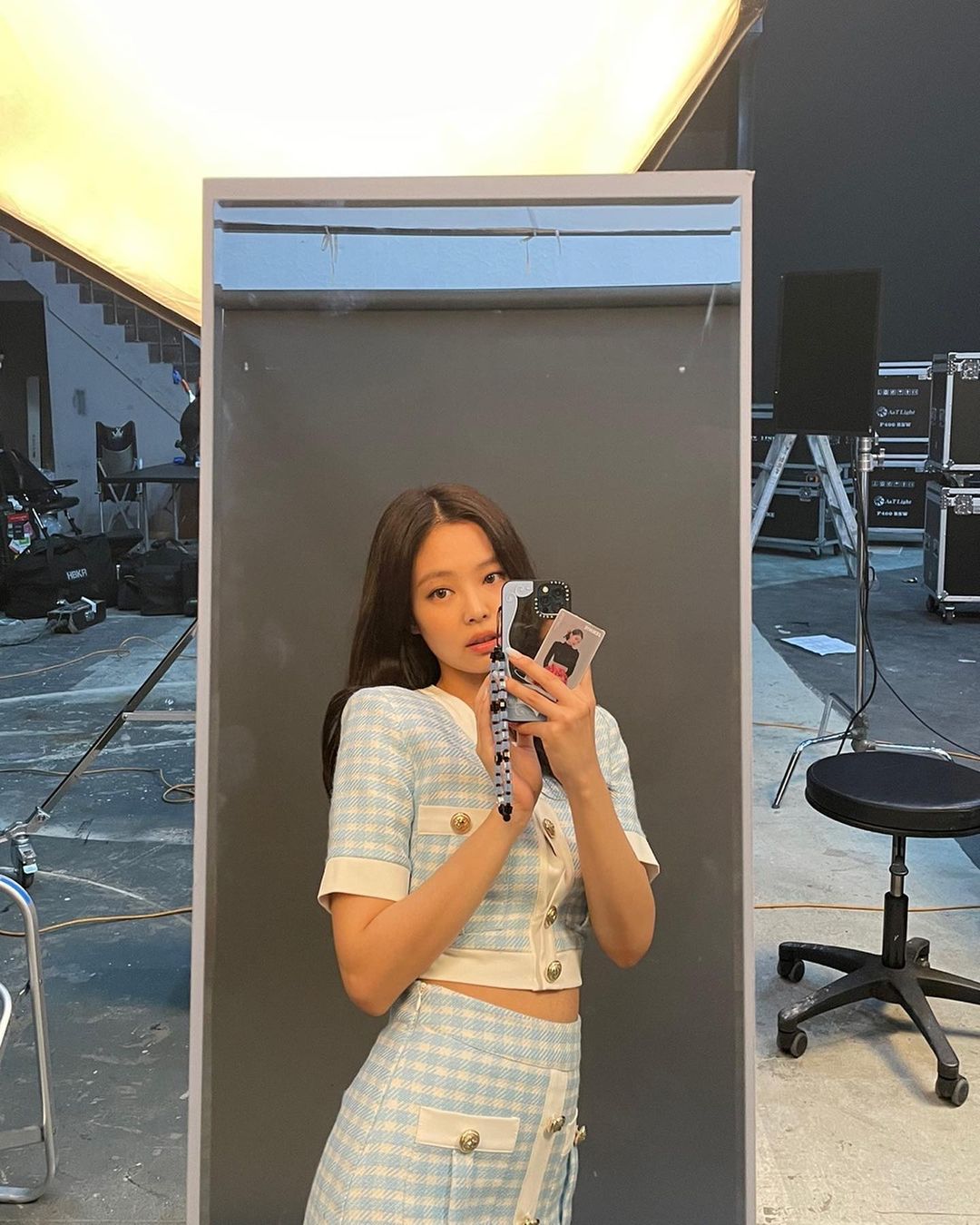 If your wardrobe is still deficient in co-ord sets, you need to get one this year. A common sighting in Korean dramas, this fashion apparel is an all-time-classic. Two similar separates come together to create an iconic outfit. While pastel co-ords are all the rage nowadays, no one does them like Korean women. One of the most popular Korean dresses for women, pastel co-ord sets are here to stay.
With their visually edible colours, pastel co-ord sets can put anyone right back in sync with their inner fashion guru. If you want  to move towards something uncomplicated and yet glamorous, pastel co-ord sets are the direction that you should take. You can further enhance the outfit by adorning yourself with some minimalistic jewellery that complements the overall outfit.
Co-ord sets are already loved and admired for how effortlessly uniform they are. Their visual beauty is enhanced when they come in some fine shades of pastel. The best part about co-ord sets? You can add your own twist to these co-ord sets and pair one part of the outfit with a different shade of the same colour. 
9 | Oversized Tees, Wide Leg Trousers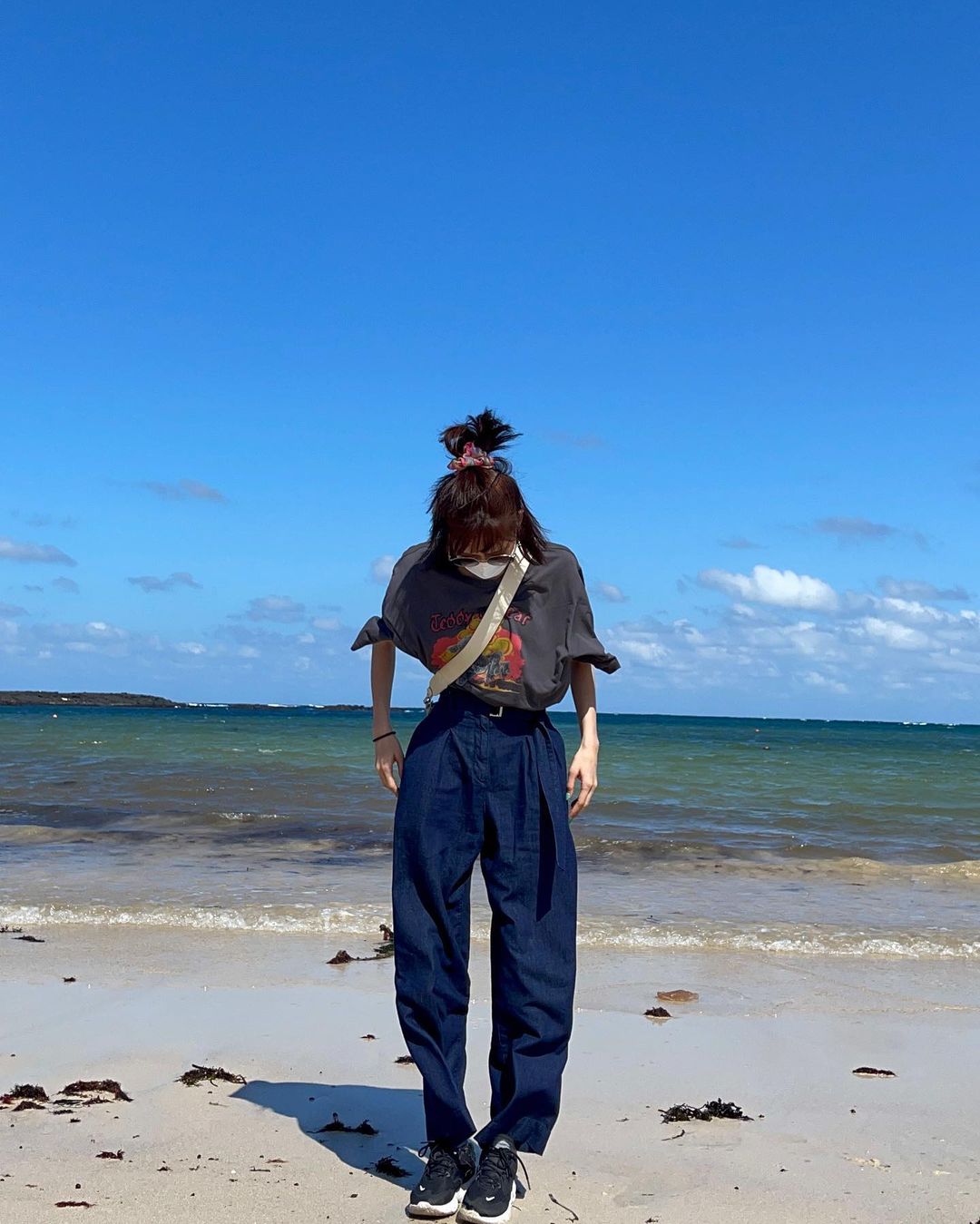 When looking at Korean-style dresses for women, you don't always have to expect something outlandish and elaborate. Sometimes it's just an enormous t-shirt worn over a pair of wide-leg trousers. 
This is yet another outfit combination that allows Korean women to flaunt their figures while being comfortable. Oversized tees can be worn to university, shopping trips, coffee dates, and absolutely any other fun outing. You can choose how your outfit appears on the outside by pairing it with the right pair of pants. 
Pair an oversized tee with a pair of wide-leg trousers and you have just the right outfit for absolutely anything. This way you can have a comfy yet sleek outfit. On colder days you can just switch to oversized tees with longer sleeves.
Wide leg trousers make one look taller and are therefore quite popular in most parts of the world. A hit in Korean street fashion, these trousers can be spotted in the wardrobe of absolutely any Korean woman.
10 | Ruffle Blouses, High Rise Pants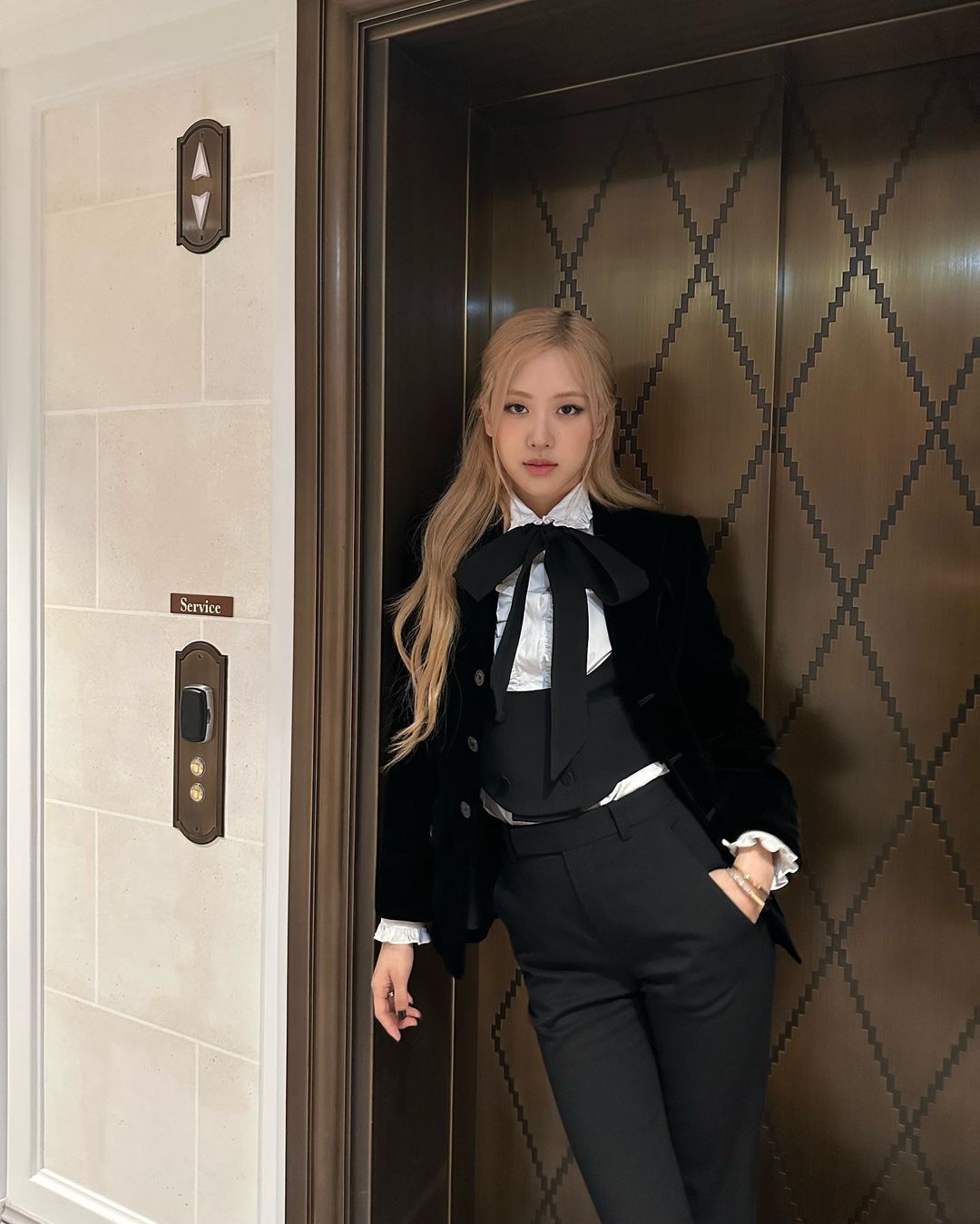 If you are an avid Korean drama consumer, you could not have possibly missed the impeccable fashion sense of 'It's Okay to Not Be Okay's Go Monn Young or that of 'Hotel Del Luna's Jang Man Wol. Two of the most fashionable characters in the history of Korean dramas, these ladies were able to add pizzazz to ruffled blouses. 
Some of the most famous Korean drama female leads have established it quite well that you don't need to save the fanciest of your clothes for some unforeseeable special occasion.  You can just take that fancy ruffled blouse of yours and pair it with a pair of high-rise pants. There, you have a balanced, all-over-the-place yet well-composed outfit.
Besides Seo Ye Ji in 'Its Okay to Not Be Okay' and IU in 'Hotel Del Luna', a myriad of other female characters in Korean dramas can be seen rocking this outfit. It has just the right amount of symmetry and glamour. 
While fashion is ever-changing there are a few trends that stay and form the backbone of a place's overall fashion culture. Fashion in a particular region is also heavily influenced by that place's art, culture, and heritage and Korea is no different. Koreans' minimalistic preferences in fashion and design, in general, can be traced back to their minimalistic ancient paintings. 
Some of the most famous Korean dresses for women have some conspicuously common characteristics. A lot of Korean outfits have light colors and simple designs. However, there are other elements of Korean fashion that are anything but minimalistic. Therefore Korean-style dresses for women cannot be crystallized into one particular category. 
For more updates on your favorite celebrities, all the latest trends, and more, stay tuned! 
Stay updated with the latest Hallyu news on: Instagram, YouTube, Twitter, Facebook and Snapchat 
How do I dress like a Korean girl?
Korean fashion trends are all the rage right now. Some of the most popular Korean dresses for women include Oversized Tees and Wide Leg Trousers, Ruffle Blouses and High Rise Pants, Pastel Co-ord Sets, Cropped Sweatshirts and Joggers, Oversized Shirts and Knit Vests, Oversized Shirts and Mini Skirts, Bodycons and Bomber Jackets, High-waisted Trousers and Crop Tops, Oversized Sweaters and Plaid Skirts, Floral Sundresses and Ball Caps and more. Out of the latter, you can pick the outfit that suits your lifestyle and fashion preferences.
---
How can I buy Korean clothes?
While there are a fair few Korean brands available in India, you do not necessarily have to stick to a particular brand to get your favourite Korean dresses for women. It's all about styling. Korean fashion trends rely heavily on contrasts. Oversized tees with skinny fit jeans or bodycon dresses with bomber jackets, any combination that does not sound right in your head but looks phenomenal in real life is the one you want to go for.
---
What do most Korean girls wear?
When it comes to fashion, Korean girls usually prefer minimalist designs and pastel colours. Korean fashion however can not be generalised. There are other facets of Korean fashion where Korean dresses for women are fancier, brighter and exponentially more elaborate. While some girls would choose a pastel co-ord for a day out, others can be seen rocking a ruffled blouse on a coffee date.
---
About The Author
A 22-year-old writer who recently graduated with a degree in Humanities. She finds great pleasure in leading, readi...ng, singing, and making things look presentable. Subjects or fields that excite her include entertainment, entertainment and what was that? Oh yes, entertainment. Read more
Top Comments
There are no comments in this article yet. Be first to post one!