Tomorrow star Rowoon cast as male lead for the upcoming historical comedy melodrama? Find Out
SF9's Rowoon has been cast as one of the leads for the upcoming sageuk drama with comedy and melodrama. Read ahead to know more.
Published on Jan 19, 2023 | 09:31 AM IST | 238.3K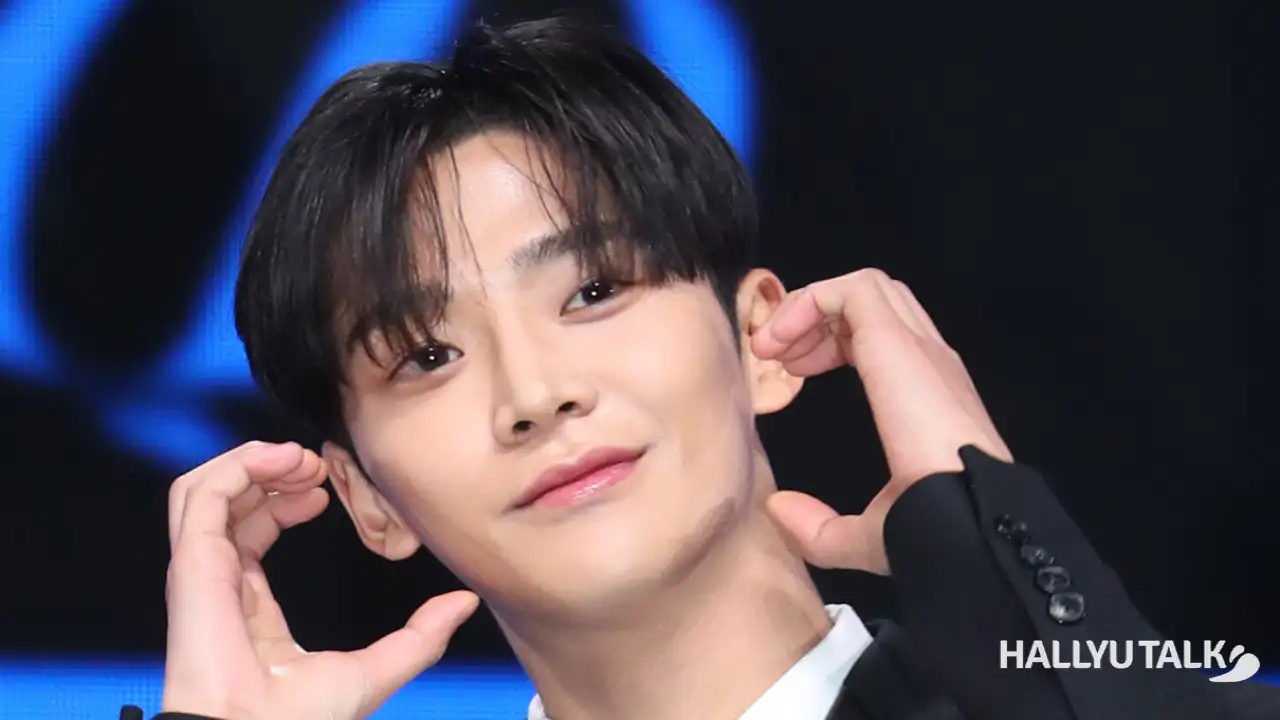 An entertainment official told a South Korean media outlet on January 19th, "SF9's Rowoon has been cast as the main character in the new drama 'Sending me to you' (tentative title)." 'Sending me to you' is a historical drama depicting the wedding grand operation of a virgin and a miner during the Joseon Dynasty when a widow and a father met. It is a comic melodrama about a struggling matchmaker in which Jeong Soon Deok, a young widow, must join forces with Shim Jeong Woo, the most resentful man in Hanyang, to marry four virgins representing Joseon.
Rowoon plays Shim Jeong Woo, the most resentful man in Hanyang. Shim Jeong Woo is the owner of a natural appearance with a clear mind and no choice but to look back. However, he was not as humble as 'humility', and at the age of seventeen, he fell in love with the princess and became her sire. However, thanks to the princess who fell during the wedding, she became a mother at the age of seventeen and passed away after giving birth. After the princess' funeral, 'Please invalidate the marriage with the princess. A person who appeals every day, saying, "Please use talented people like me for the country's work." As a king's duty, he enters the matchmaking business where he has to get the virgin girls married.
About Rowoon:
With this, SF9's Rowoon will try again in a historical drama after a long time since 'The King's Affection'. After walking the main character's path with 'Extraordinary You', he hit two consecutive hits with 'She Would Never Know', and he also brought healing to the hearts of many viewers through 'Tomorrow'. Also, he is currently filming 'Destined With You' with Jo Bo Ah, and is planning to show off his charm going back and forth between historical dramas and the present. 'Sending Me to You', produced by FNC Story, is a new work by Ha Su Jin, who wrote 'Sell Your Haunted House', and is currently casting.
Destined With You:
'Destined With You' is a drama depicting the irresistible romance of a woman who gets a forbidden book that was thoroughly sealed 300 years ago and a man who becomes the victim of the forbidden book. Rowoon took on the role of Jang Shin Yu, a lawyer at the legal advisory office of Onju City Hall. Jo Bo Ah took on the role of Lee Hong Jo, a 9th-grade civil servant in the greenery department of Onju City Hall. 
Lee Bong Ryun is scheduled to appear in the new JTBC drama. Yura, Ha Jun, Jung Hye Young, and Park Kyung Hye also announced their appearances. Lee Bong Ryun impressed viewers with impressive performances in various works such as Netflix's 'Sweet Home', dramas 'Run On', 'Hometown Cha Cha Cha', 'Only One Person', films 'Samjin Group English TOEIC Class', and 'Kim Ji Young, Born 1982', leaving an impression with viewers.
Recently, in the drama 'Extraordinary Attorney Woo', she took on the role of Lawyer Jae Sook Ryu in the 12th episode and left a deep impression on viewers. Currently, she plays the role of Yeong Joo, a former handball player who is Haeng Seon's (Jeon Do Yeon) best friend and business partner in the tvN drama 'Crash Course In Romance'. Actor Lee Pil Mo has also been cast in the drama. Lee Pil Mo made a comeback to the home theater in about two years after 'Love Love' in 2021. He appeared in the dramas 'Sons of the Sol Pharmacy House', 'Lights and Shadows', and 'Emergency Couple', and also received a lot of love from viewers through the TV Chosun entertainment 'Taste of Love' in 2019.
SF9 Comeback:
SF9's Rowoon expressed his thoughts on returning after a brief hiatus from team activities due to acting activities. On January 9th, at Yes24 Live Hall in Seoul, a showcase commemorating the release of SF9's 12th mini album 'THE PIECE OF9' was held. Rowoon, who is also active as an actor, did not participate in 'THE WAVE OF9', which was released in July, to focus on filming the drama. Rowoon said, "I'm excited to meet the fans after a long time," expressing his feelings about joining the team.
Rowoon especially emphasized that it was fun to practice the choreography while preparing for this album. He said, "I passionately asked several choreographers to draft the choreography, and made it match what the members do best and the feel of this song. I didn't decide, but I believed in the members. I recently filmed a choreography video, and I was really well prepared. It's natural that we're happier together because of the years we've been together, and I think the fans will definitely like it."
Rowoon said, "Since I've released several albums and tried various concepts, I hope there will be comments like 'It suits all concepts well' and 'There is no problem with any concept'." Both the mischievous and the chic agent concept fit well," he said confidently.
SF9's new album 'THE PIECE OF9' contains the meaning of gathering the scattered pieces like a puzzle and moving on to a complete SF9. It is characterized by a mysterious and classic agent concept. The title song 'Puzzle' is a pop genre based on punk music. The story of finding the ending was solved by comparing it to a puzzle. Zuho participated in writing and composing the lyrics, and Hwiyoung also wrote the lyrics.
ALSO READ: Suchwita Ep 3 Highlights: SUGA unleashes fan side for Taeyang, says BIGBANG practically made BTS
Stay updated with the latest Hallyu news on: Instagram, YouTube, Twitter, Facebook and Snapchat
What do you think of the cast choice? Let us know in the comments below.
About The Author
A BMM graduate, Anoushka has been writing professionally for over 2 years. K-Pop and K-Dramas consume her day and she... enjoys writing articles about it. So far, she has written close to 3000 articles. She loves films, music, art, and food! She spends most of her time either discovering a new film or burying her nose in a gripping novel.
Read more
Top Comments
There are no comments in this article yet. Be first to post one!