12 Snuggly Winter Outfits for Women from the Great Republic Day Sale
Love winter fashion? See our top recommendations for the best winter outfits for women from Amazon's Great Republic Day Sale—hoodies, parkas, sweatshirts, etc.
Updated on Feb 01, 2023 | 04:46 PM IST | 104.6K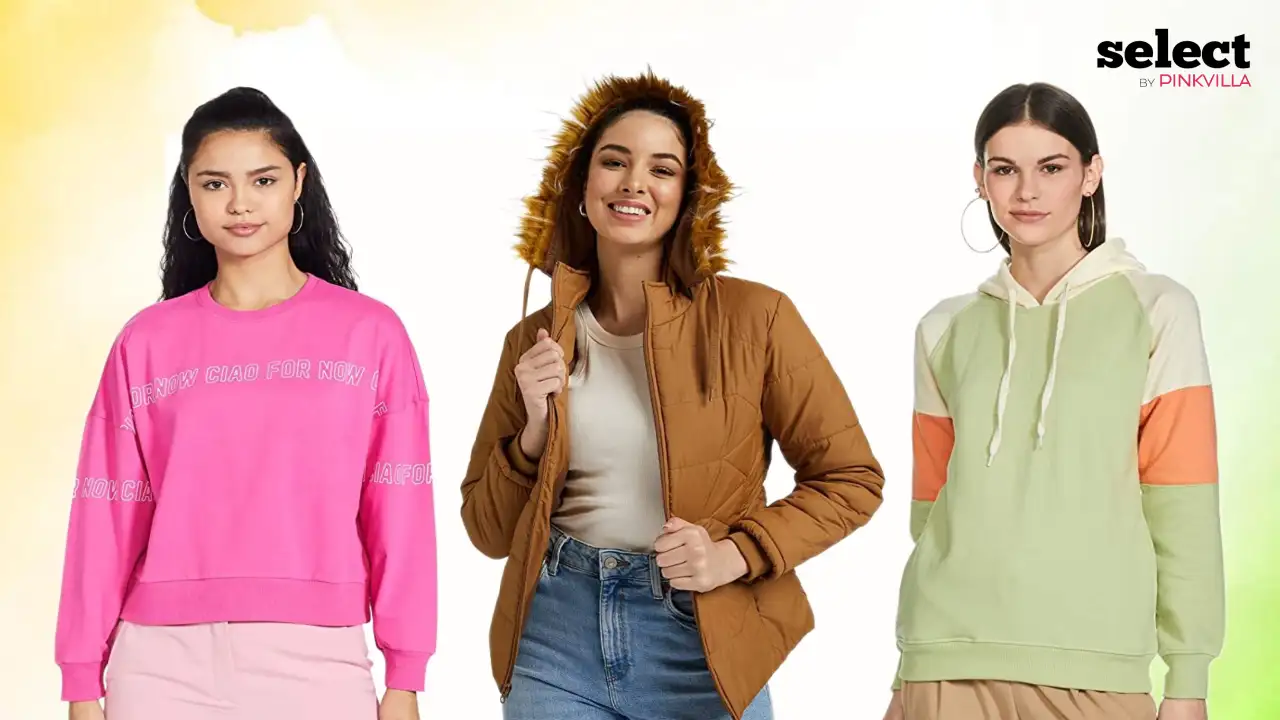 The products curated for this article are independently chosen by the editorial team. If you make a purchase through the
links
mentioned below, we may receive a commission. Check out our
product research & curation process
When you live in India, the intensity of cold in the winter season is different in every region. While some can enjoy a pleasant breeze when taking a stroll, others need to cozy up indoors from the bitter cold. Hence, winter fashion too is different across different regions. Some can put on a hoodie and call it a day, while others need to layer up with parkas and bomber jackets to shield themselves from chilly winds.
In any case, jackets and pullovers cannot be ignored during winter. They not only shield you from the cold weather, but also refine your style with minimal effort. However, good-quality and attractive winter clothes often come with an intimidating price tag. So, to help you shop for some of the chicest women's jackets at affordable prices, we have curated our discounted product picks from Amazon's Great Republic Day Sale. Keep reading to learn more.
12 Cute Women's Winter Outfits from Amazon's Great Republic Day Sale
1. Alan Jones Hooded Neck Sweatshirt
Made with 100% cotton, this gorgeous hooded sweatshirt by Alan Jones is incredibly soft and comfortable. The classic, solid-colored sweatshirt has a zipper closure, while its contrasting hood comes with adjustable drawstrings. It has a sleek fit and is not too oversized, which makes it ideal for the gym, outdoor activities, and casual events. The outfit is a sublime addition to most wardrobes, as it is remarkably versatile.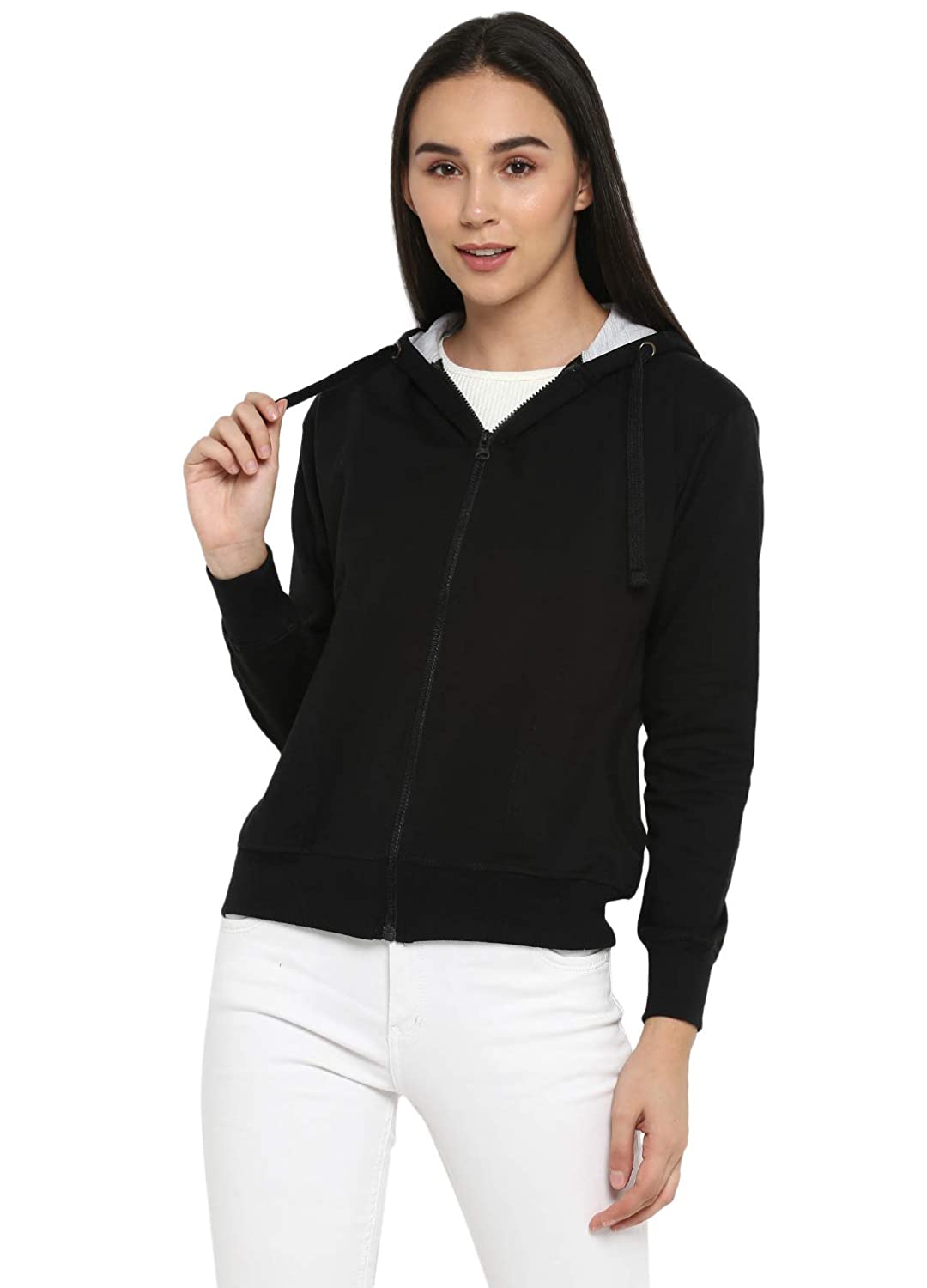 (as of 16/1/23 2:00 IST)
2. Qube by Fort Collins Bomber Jacket
This bomber jacket by Qube by Fort Collins is ideal for snowy and rainy regions, as it is made with water-resistant nylon. It is lightweight, breathable, and very comfortable—so you can throw it on effortlessly when leaving the house. The jacket is adequately warm and wind-proof to keep you protected from the harsh climate. Its gorgeous tan color and faux fur detailing make it incredibly chic.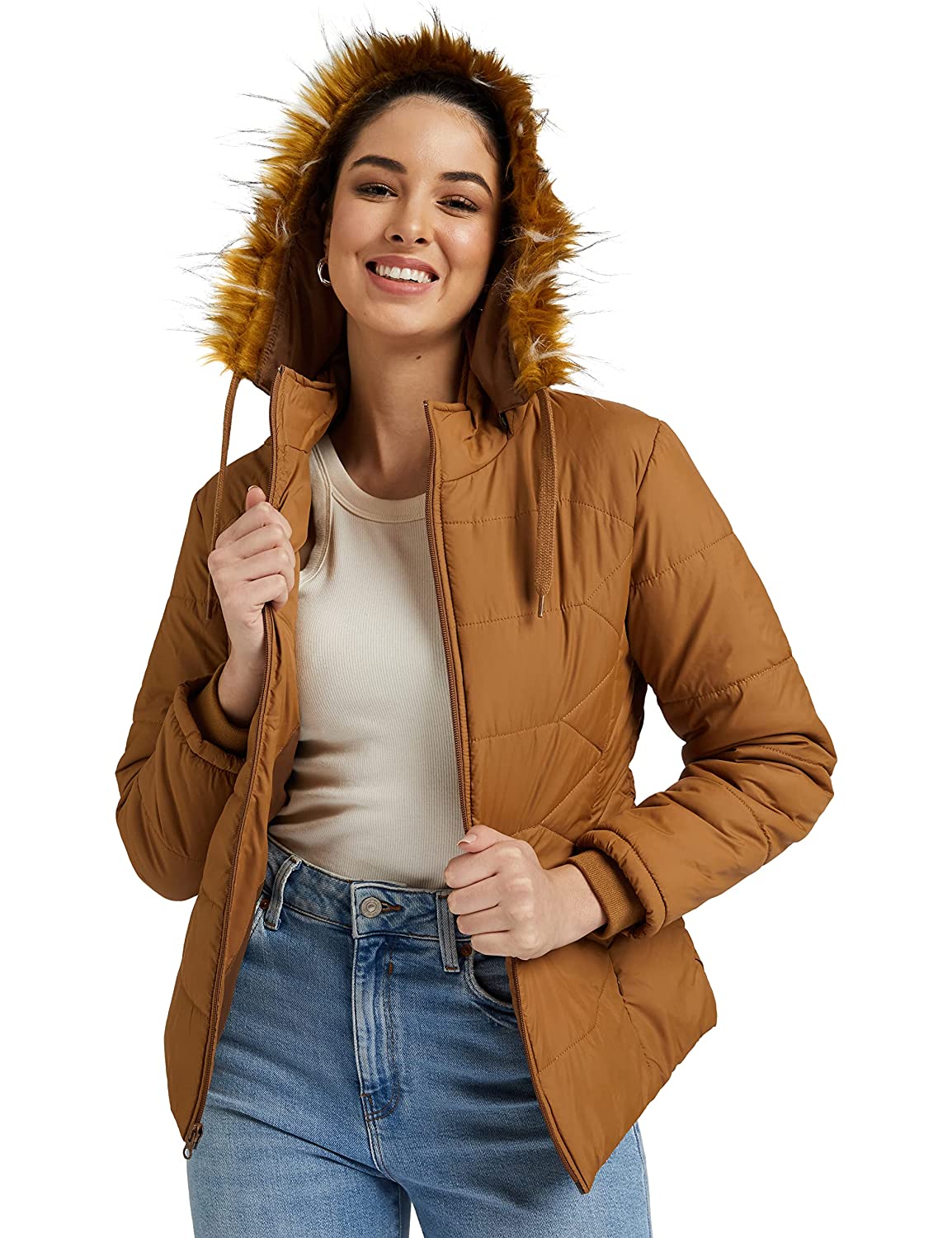 (as of 16/1/23 2:00 IST)
3. Wear Your Opinion Zipper Hoodie Jacket
For a fuss-free winter look, get your hands on this soft cotton-fleece zipper jacket, which has a classic design and is not too flashy. The solid-colored jacket comes with a hood and two side pockets for you to rest your hands. While it has a low-profile, smooth outer surface, the fleece texture on the inside keeps you comfortably warm. The jacket is an ideal pick for a casual stroll and is available at a great deal on Amazon's Great Republic Day Sale.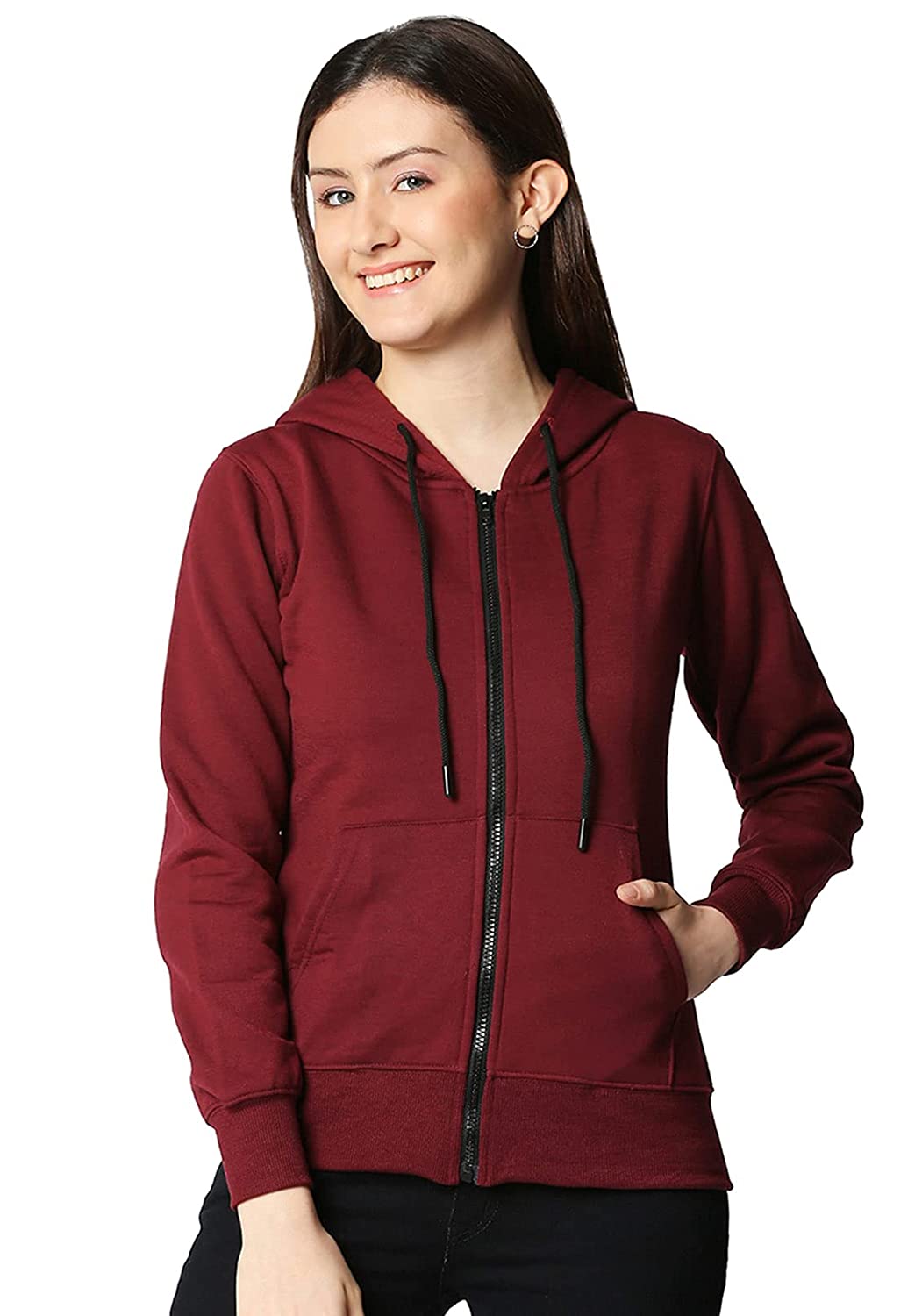 (as of 16/1/23 2:00 IST)
4. Miss Chase Hooded Full Sleeves Solid Long Denim Jacket
This jacket by Miss Chase incorporates several styles into one. To begin with, the denim fabric makes it perfect for warm winters as well as mild summers. Its long inseam and buttoned look give it the appearance of a makeshift overcoat. The drawstring closure attractively cinches the waist, while the hood adds a casual touch. You can wear it as a standalone top or undo the buttons and layer it over your blouse/camisole. Hence, the outfit is a go-to choice for most occasions.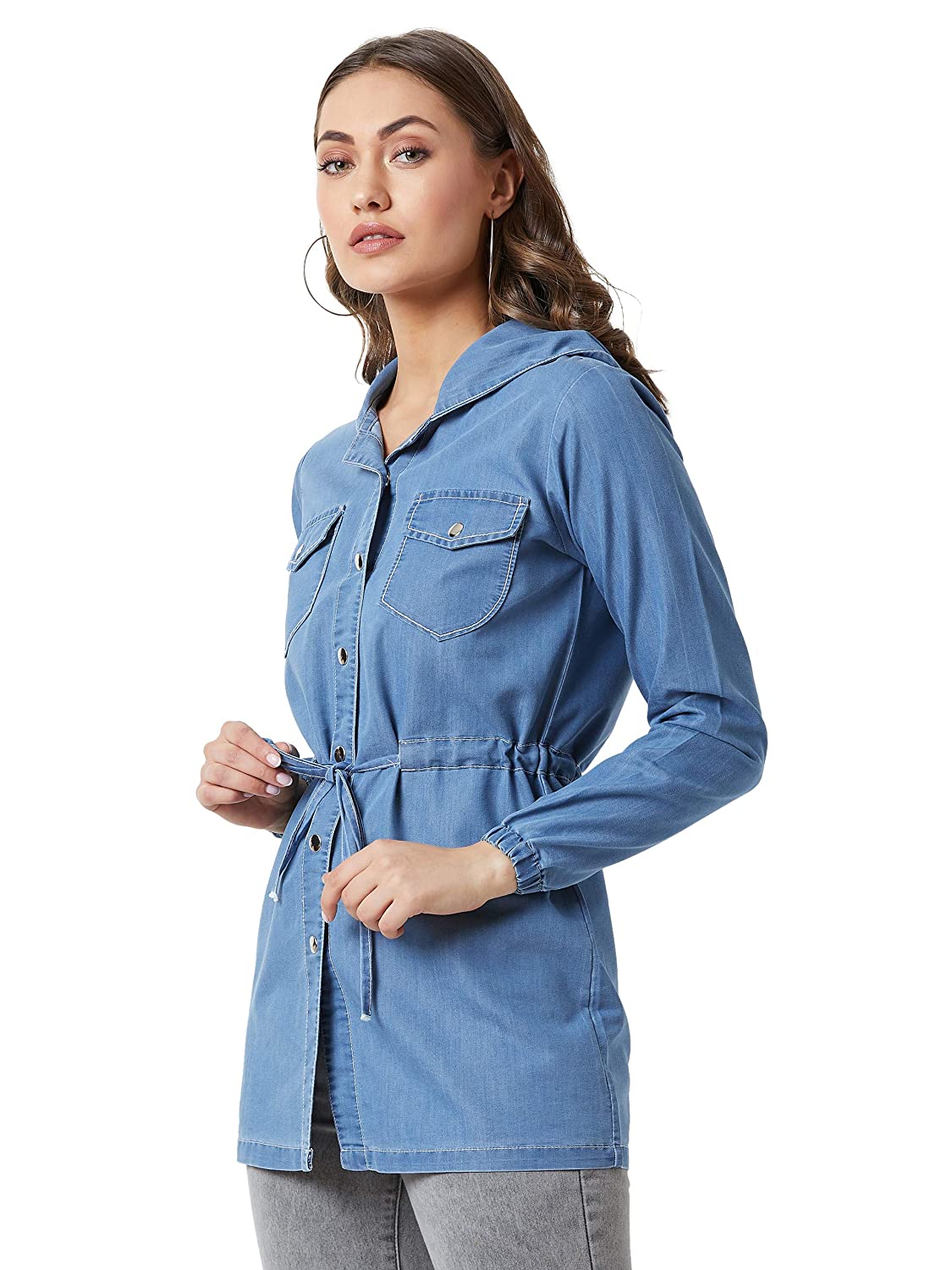 (as of 16/1/23 2:00 IST)
5. JUNEBERRY Fleece Sweatshirt with Hoodie
With an attractive sage green color and a comfortable oversized fit, this sweatshirt by JUNEBERRY is perfect to ace a cute, casual winter look. It is made with cotton fleece that looks smooth on the outside and provides warmth on the inside. The hood helps protect your ears and head from the cold breeze, while the side pockets keep your hands snuggled up. This sweatshirt is a fuss-free and risk-free purchase, and it suits all body types.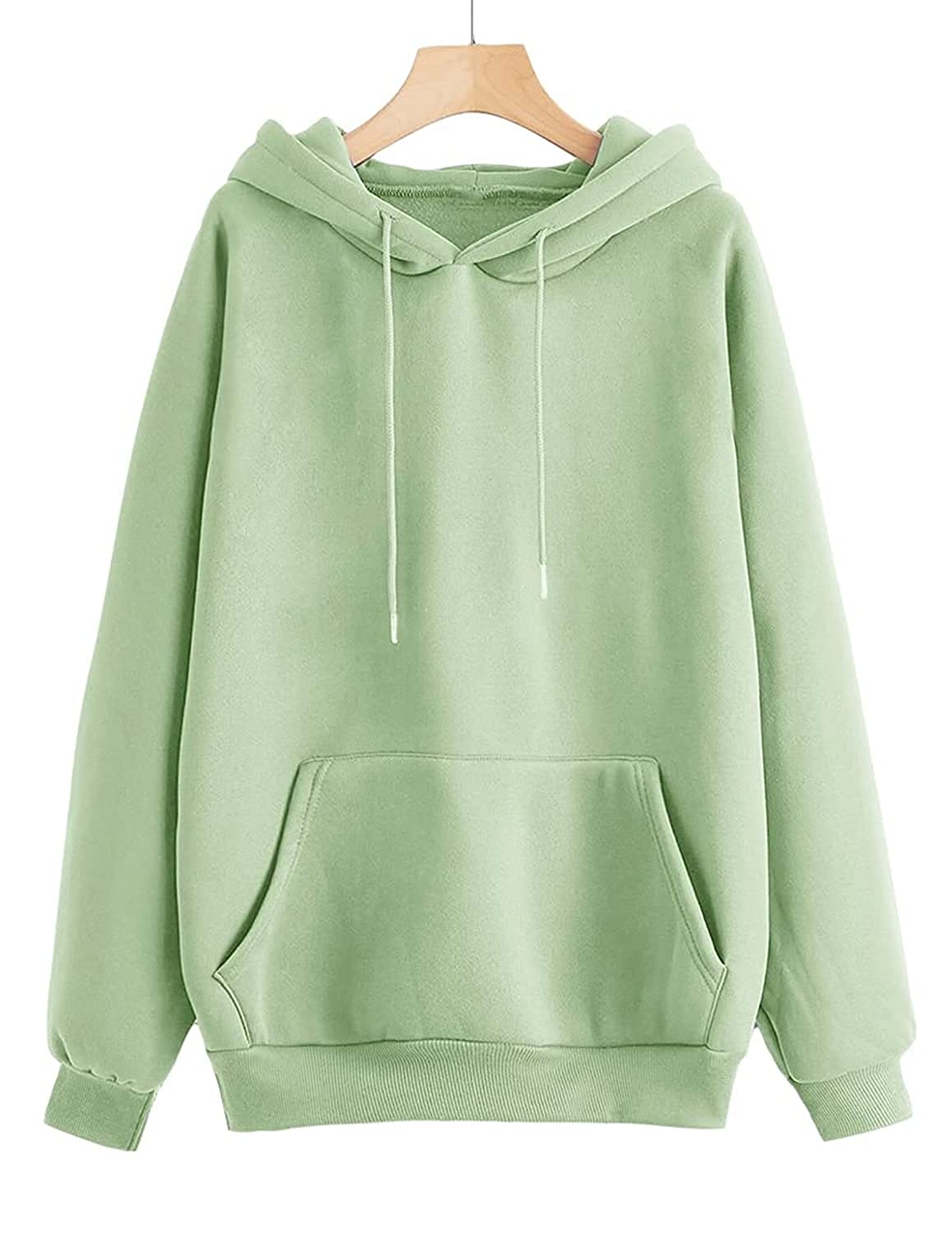 (as of 16/1/23 2:00 IST)
6. Qube by Fort Collins Bomber Jacket
This steal deal bomber jacket from Amazon's Great Republic Day Sale is perfect for backpacking to snowy destinations. It is made with water-resistant and wind-proof nylon fabric that keeps you warm and snuggled even in harsh weather. The jacket has a tufted design with edgy collars and a zipper closure —a smart and sartorial look. What makes it special is that it comes with pockets on the inside as well as outside to keep your essentials safe.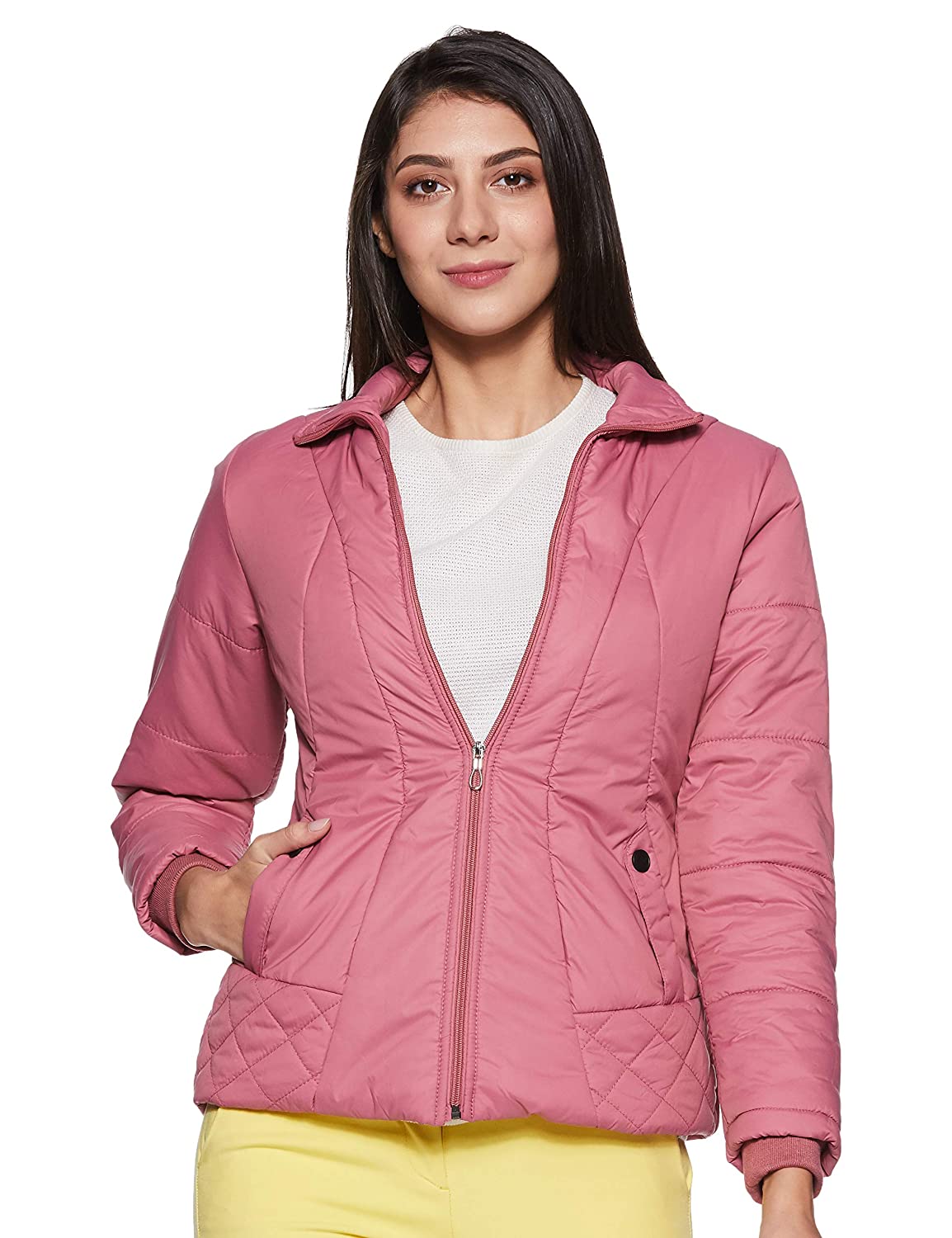 (as of 16/1/23 2:00 IST)
7. Allen Solly Round Neck Solid Sweatshirt
For a classic winter look that goes with most occasions, shop for this round-neck sweatshirt by Allen Solly. It has a solid-colored design and a fitted silhouette that you can layer over a collared shirt, under a leather jacket, or wear as a standalone top. The sweater flatters most body types and suits business-casual and casual occasions.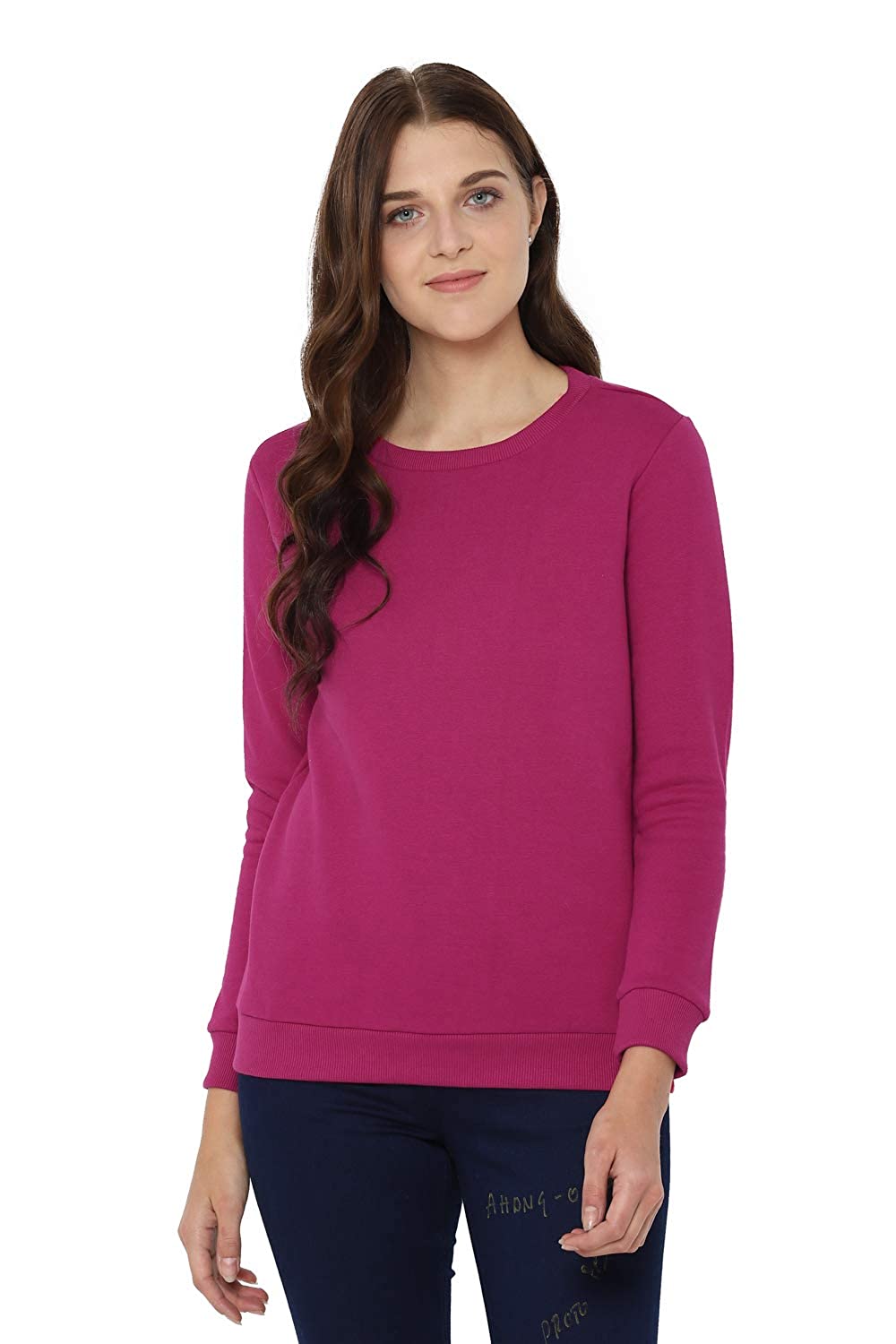 (as of 16/1/23 2:00 IST)
8. Qube by Fort Collins Fleece Sweatshirt
The color-block design of this adorable sweatshirt by Qube by Fort Collins effortlessly amps up your winter look. It is made with a cotton-blended fabric that has a buttery-soft outer surface and a fleece texture on the inside. The material alongside its hooded neck keeps you adequately warm and comfortable. You can rock this sweatshirt with baggy pants or skinny jeans when you get it at an affordable price from Amazon's Great Republic Day Sale.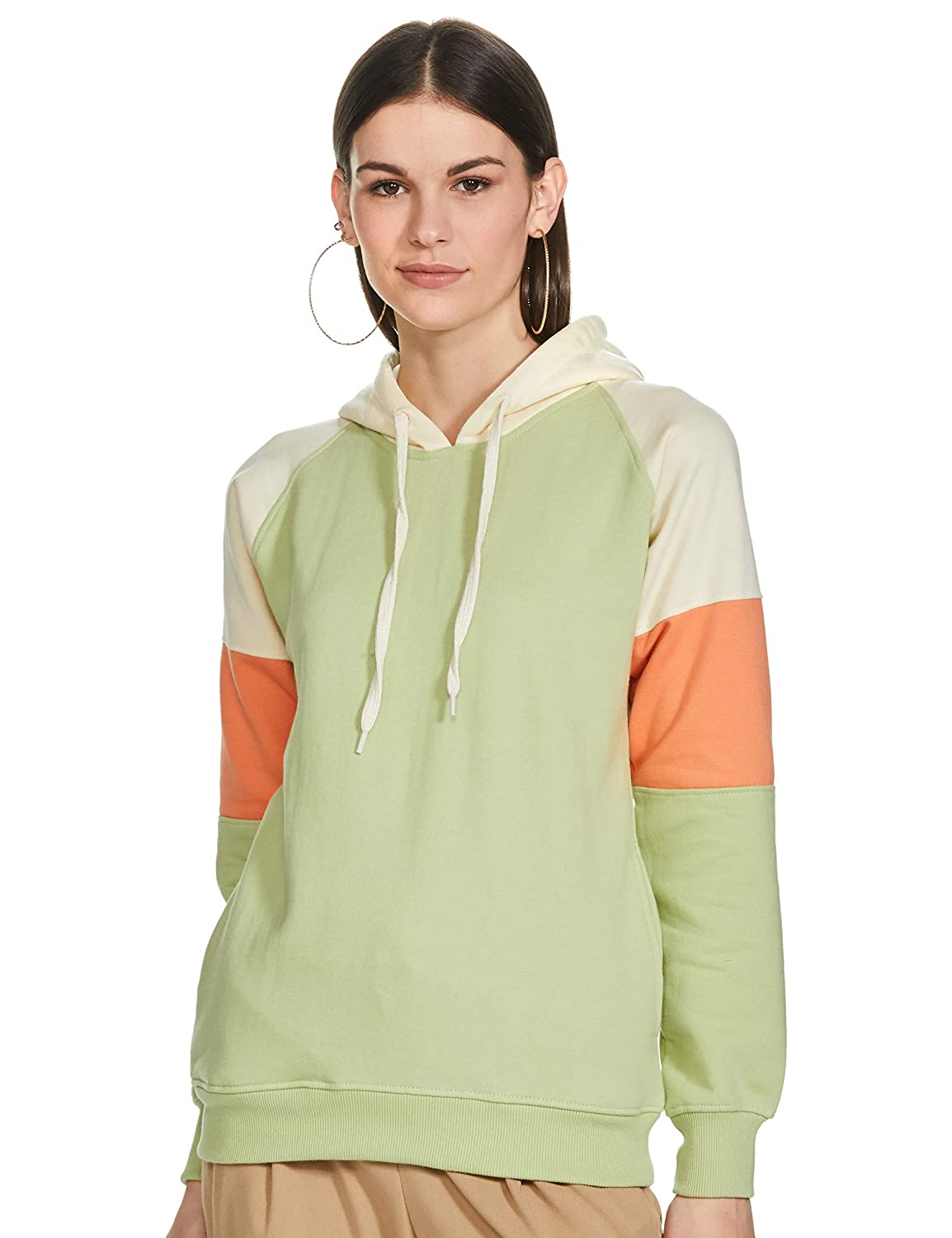 (as of 16/1/23 2:00 IST)
9. Scott International Rich Cotton Hooded Sweatshirt
For relatively warmer winters, get hold of this adorable hooded sweatshirt by Scott International. The outfit has a flattering fit that is neither too body-hugging nor too oversized, which suits most body types perfectly. Its solid black canvas is contrasted by red drawstrings that give the outfit a pop of color. The zipper closure, effortless style, and comfortable cotton fabric make it the perfect go-to winter outfit. Also, it is available at a steal deal on Amazon's Great Republic Day Sale.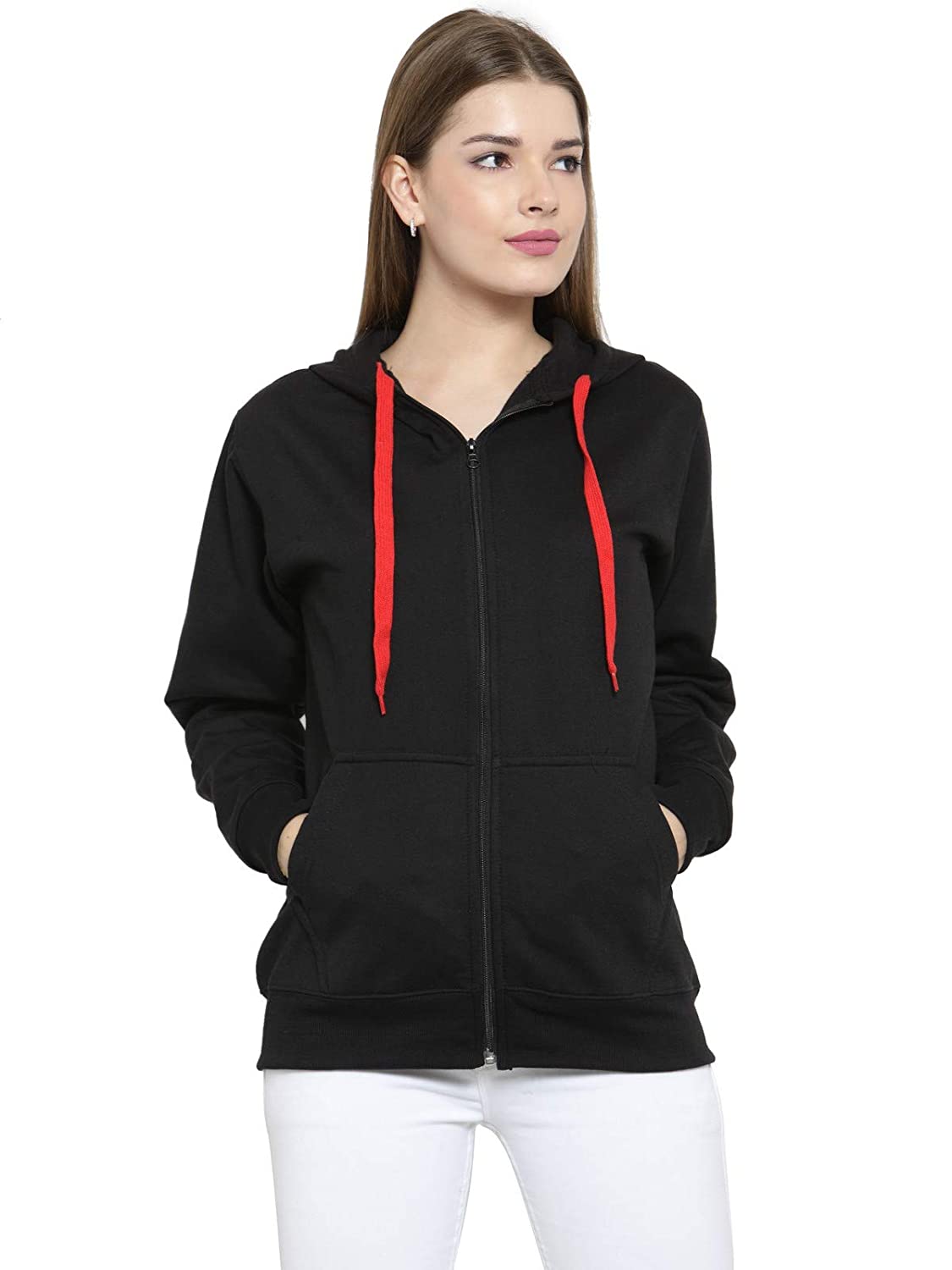 (as of 16/1/23 2:00 IST)
10. CHKOKKO Winter Sports Zipper Windcheater
The cooling, sweat-wicking polyester fabric of this windcheater by CHKOKKO is what makes it excellent to wear at the gym or for other high-impact activities. Also, the jacket is water-resistant and shields you against dust, snow, and rain. With its lightweight fabric and zipper closure, the outfit is immensely handy in keeping you warm and protected during winter. To top it off, it looks very stylish and is a must-have for fitness enthusiasts.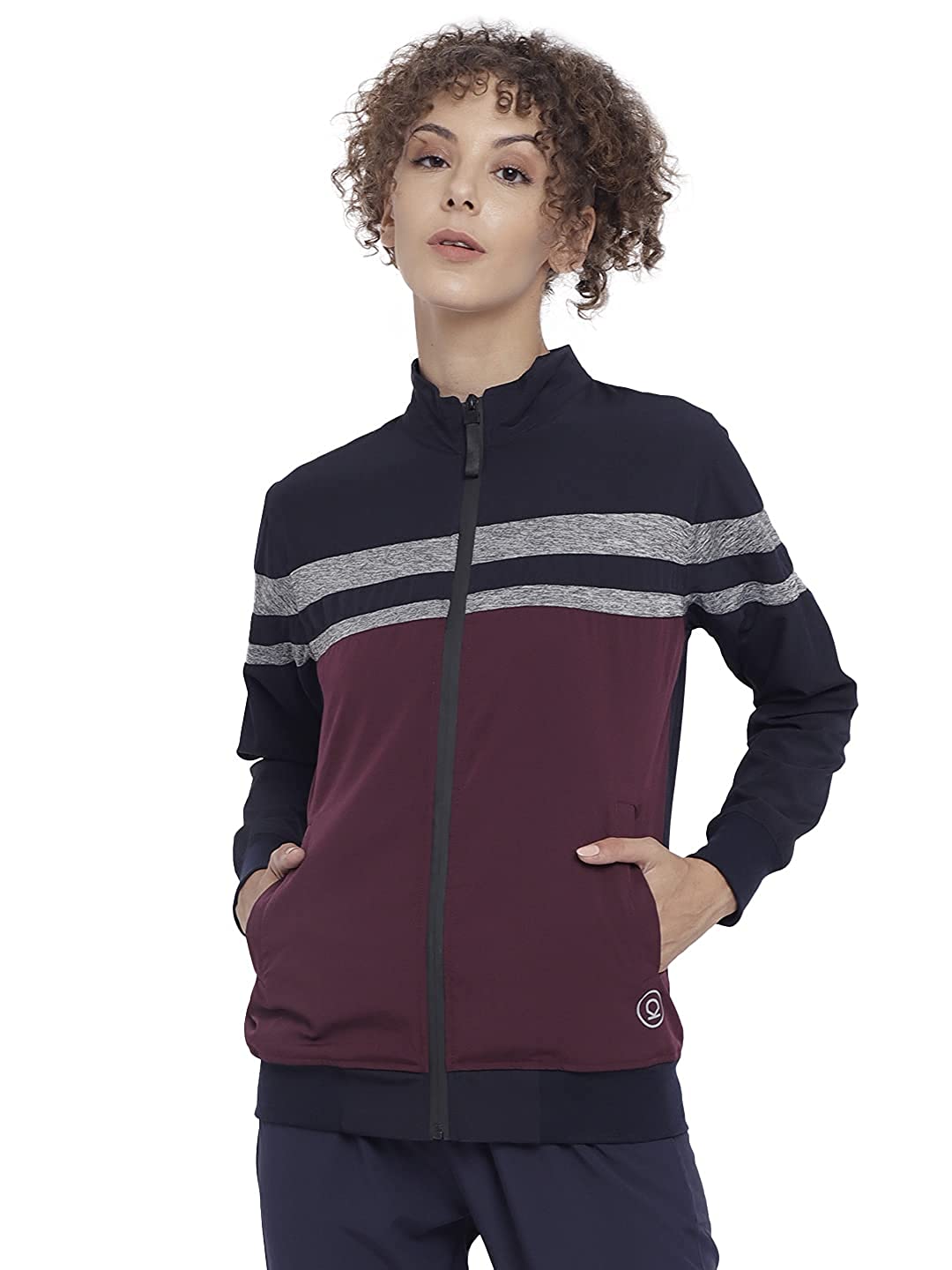 (as of 16/1/23 2:00 IST)
11. ONLY Women Cotton Crew Neck Sweatshirt
If you have a vibrant and peppy winter style, then try out this cotton sweatshirt by ONLY. The outfit has a fuschia pink color with white text prints that gives it an urban edge. It has a crew neck, dropped shoulder design, and a slightly oversized silhouette for a chic casual look. Also, its cotton composition makes it soft and comfortable.
(as of 16/1/23 2:00 IST)
12. Amazon Brand - Symbol Full Zip Neck Sweatshirt
Flaunt your sporty style with this classy sweatshirt by Amazon Brand - Symbol. It has a full zip neck that keeps you warm, is adjustable, and gives you the look of a fitness expert. The seams on the sweatshirt highlight your best features and make the outfit suitable for most body types. Despite being made with a lightweight blend of cotton, the product keeps you adequately warm. To top it off, it is available at an amazing discount on Amazon's Great Republic Day Sale.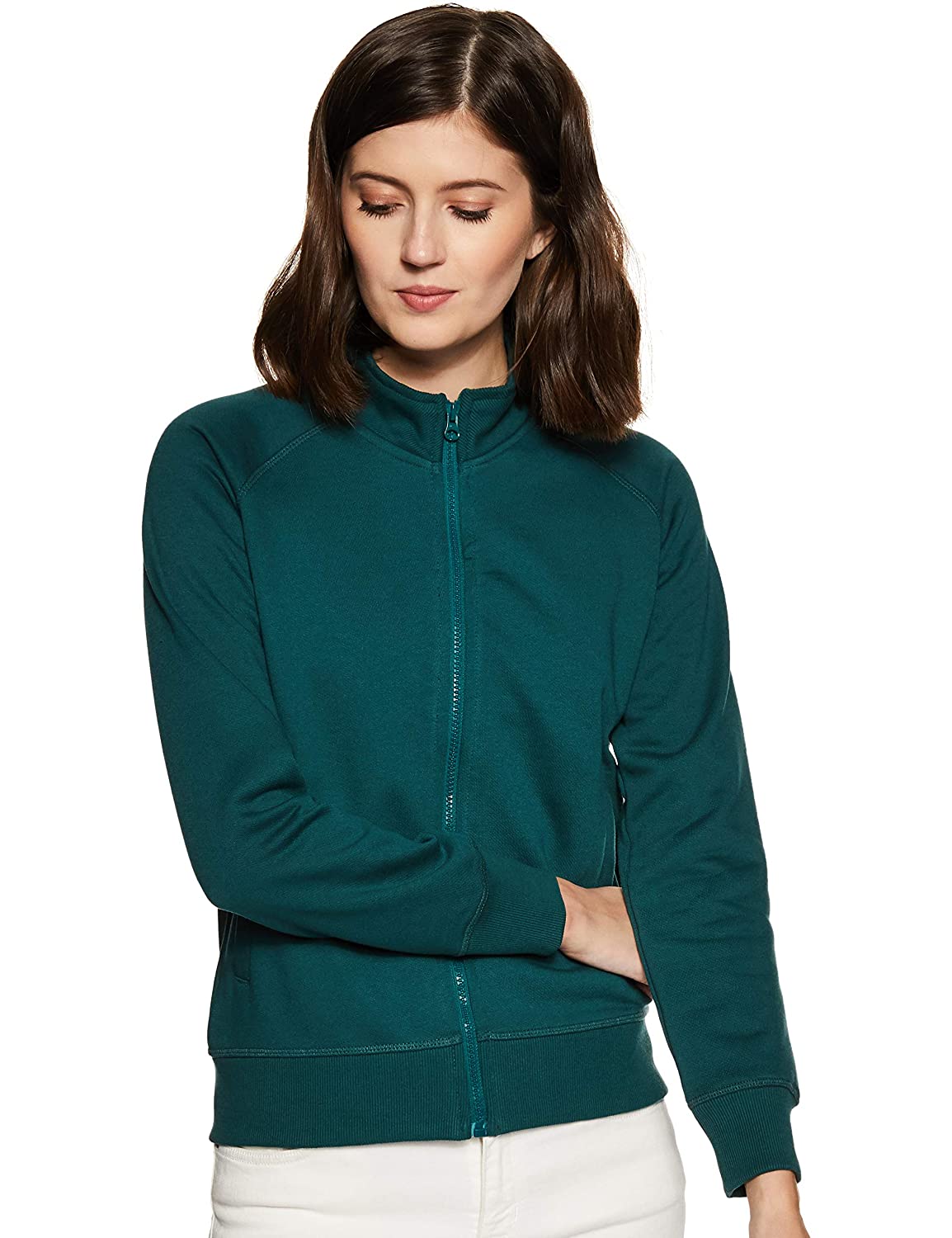 (as of 16/1/23 2:00 IST)
Be it a jacket or a pullover, winter outfits are essential to every wardrobe. Depending on their fabric and silhouette, they can groom you for different looks—casual, sporty, formal, sartorial, etc. With Amazon's Great Republic Day Sale, you can replenish your winter wardrobe with functional and fashionable picks at affordable prices. Happy shopping!
About The Author
Anoushka is certified in Professional Skincare and is a Mass Media (Journalism) graduate from Mumbai University. As a...n experienced writer, she is an advocate of sustainability in skincare, haircare, fashion, and lifestyle. She loves mind-stimulating conversations, trivial or intense, which fuel her creative ideas. In her leisure time, she enjoys yoga, sitcoms, reading, early morning beach walks, and cafe hopping.
Read more
Top Comments
There are no comments in this article yet. Be first to post one!