BTS' Jimin, J-Hope and RM share sweet birthday wishes for V; 4 BEST messages from past birthdays
BTS members share nice birthday messages for their loved member V and here are some other wishes. Read ahead to know more.
Published on Dec 31, 2022 | 01:58 PM IST | 1.1M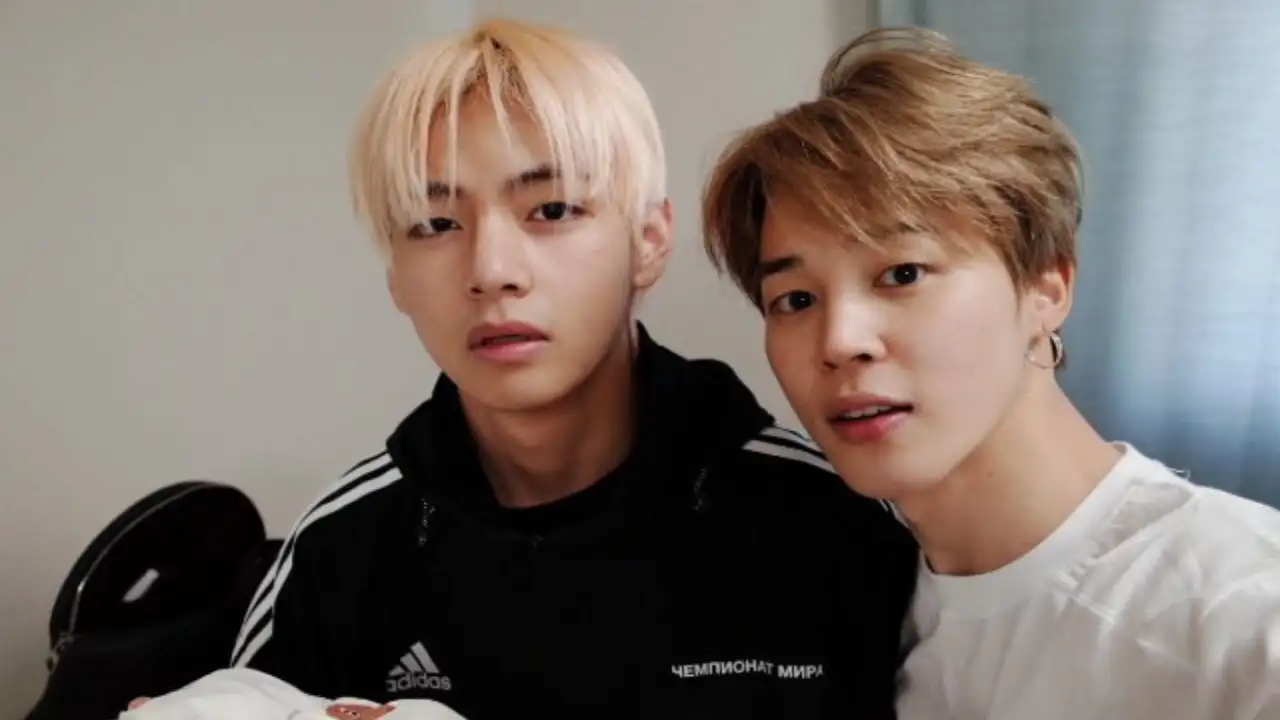 BTS' V's record was published in the 2023 edition of the Guinness World Records, which is published annually by Guinness World Records and sold worldwide. V's photos and records can be found in the 'Modern World' section. Celebrating its 68th anniversary this year, the book boasts a staggering 138 million copies sold, with more than 3,500 new records published in more than 100 countries in more than 20 languages.
V's achievements:
On December 6 of last year, without notice, BTS opened individual Instagram accounts for each member and received enthusiastic responses. In particular, V attracted followers at a tremendous speed, recording 1 million followers in 43 minutes and 10 million followers in just 4 hours and 52 minutes, making it a Guinness World Record. He then broke the world record in the shortest time to reach 50 million followers, and on the 20th he became the first Korean male to reach 54 million followers.
His record:
A year later, the record is still unbroken. In addition to Guinness Records, V has set various records in the past year standing shoulder to shoulder with the world's top stars. Along with followers, in 'Like', the two most popular indicators, it set a record of exceeding 20 million 'Like', which only 10 people in the world have, and has 4.19 million 'Like' posts for the first time in Asia.
V is also at the top of various popularity indicators, such as No. 1 in Google's 'most searched Asian celebrity' for two consecutive years, the most page views on Wikipedia's K-pop solo, and the No. 1 increase in K-pop solo followers on Spotify in 2022.
V's popularity:
V received attention from all over the world by demonstrating a shining presence among numerous pop stars at the Grammy Awards ceremony. Both the Grammys and MTV cited V's performance at the Grammy Awards as one of her finest moments. He started his relationship with the Grammys by participating as a presenter at the '61st Grammy Awards' in 2019 with BTS. At the '64th Grammy Awards' held in April, he received rave reviews for his first solo stage performance in direct contact with the audience.
V's performance:
In particular, the British BBC picked the scene where V transforms into a spy and seduces Olivia Rodrigo as the 'Best Moment of the Grammy Awards'. The LA Times praised V's performance at the Grammy Awards, saying, "V's performance at the Grammy Awards was worth a million dollars." 'MTV' selected a scene in which V and Olivia Rodrigo performed a butter performance with the article "April, what is most of my cell phone backgrounds?" as the highlight moment of the pop world in April.
The news that Rihanna became a mother, the Super Bowl halftime show with Dr. Dre and Kendrick Lamar, the news that Billie Eilish and her brother Phineas O'Connell won the Oscar as the youngest artist ever for the theme song 'No Time To Die' for the 007 movie, etc. was selected as the hottest issue of the month.
V was selected as the most searched Asian in Google Trends in 2022, and recorded the most mentions right after the Grammy Awards ceremony, proving the hot interest poured into V that day. 
Jimin's wish:
On December 30th, Jimin posted a picture without any text. In the published photos, Jimin and V were captured. Jimin and V are posing for the camera in the rain. The appearance of the two creates a sense of warmth. Upon hearing this, V left a comment saying, "I love you." BTS, to which Jimin and V belong, released the anthology album 'Proof' in September of this year.
J-Hope's video:
J-Hope uploaded an unseen video of V dancing as they go out for a holiday. His dancing had the ARMYs melting over and the fans started talking about J-Hope's skills at taking the best videos and only uploading them during their birthdays. RM put up an Instagram story wishing V on his birthday with a blank background.
2019 wishes:
In 2019, Jimin put up some cute selfies of them together on V's birthday. For the first selfie, they were seen half in the water, a childish look selfie, them looking natural-faced and them together at the Niagara Falls.
J-Hope's wishes:
J-Hope did the same but except it was of them behind the scenes in the concerts, while they look amazing in various outfits.
Purple Banner:
He is known as the person who created 'I Purple You' which means I love you, which he created for his ARMYs and using that, the fans have created multiple banners and birthday projects surrounding purple.
V's birthday surprise:
In 2018, they uploaded a video of surprising V right before their concert. Jimin is usually known as someone to decorate cakes for all the members' birthdays and this one was no different. The cute cake was for V and he looked surprised and happy to see his members, that he considers his brothers, taking the time to wish him and celebrate his birthday with him.
ALSO READ: Lee Jong Suk and IU confirmed to be in a relationship for a few months by his agency
Stay updated with the latest Hallyu news on: Instagram, YouTube, Twitter, Facebook and Snapchat
What do you think of the wishes? Let us know in the comments below.
About The Author
A BMM graduate, Anoushka has been writing professionally for over 2 years. K-Pop and K-Dramas consume her day and she... enjoys writing articles about it. So far, she has written close to 3000 articles. She loves films, music, art, and food! She spends most of her time either discovering a new film or burying her nose in a gripping novel.
Read more
Top Comments
There are no comments in this article yet. Be first to post one!