The Accidental Prime Minister Presenter Jayantilal Gada: We are not showing the film to anyone before release
In an EXCLUSIVE conversation with Pinkvilla, The Accidental Prime Minister Presenter Dr Jayantilal Gada speaks about the film's controversy and a lot more. Read here.
Updated on Apr 30, 2019 | 01:38 PM IST | 485.5K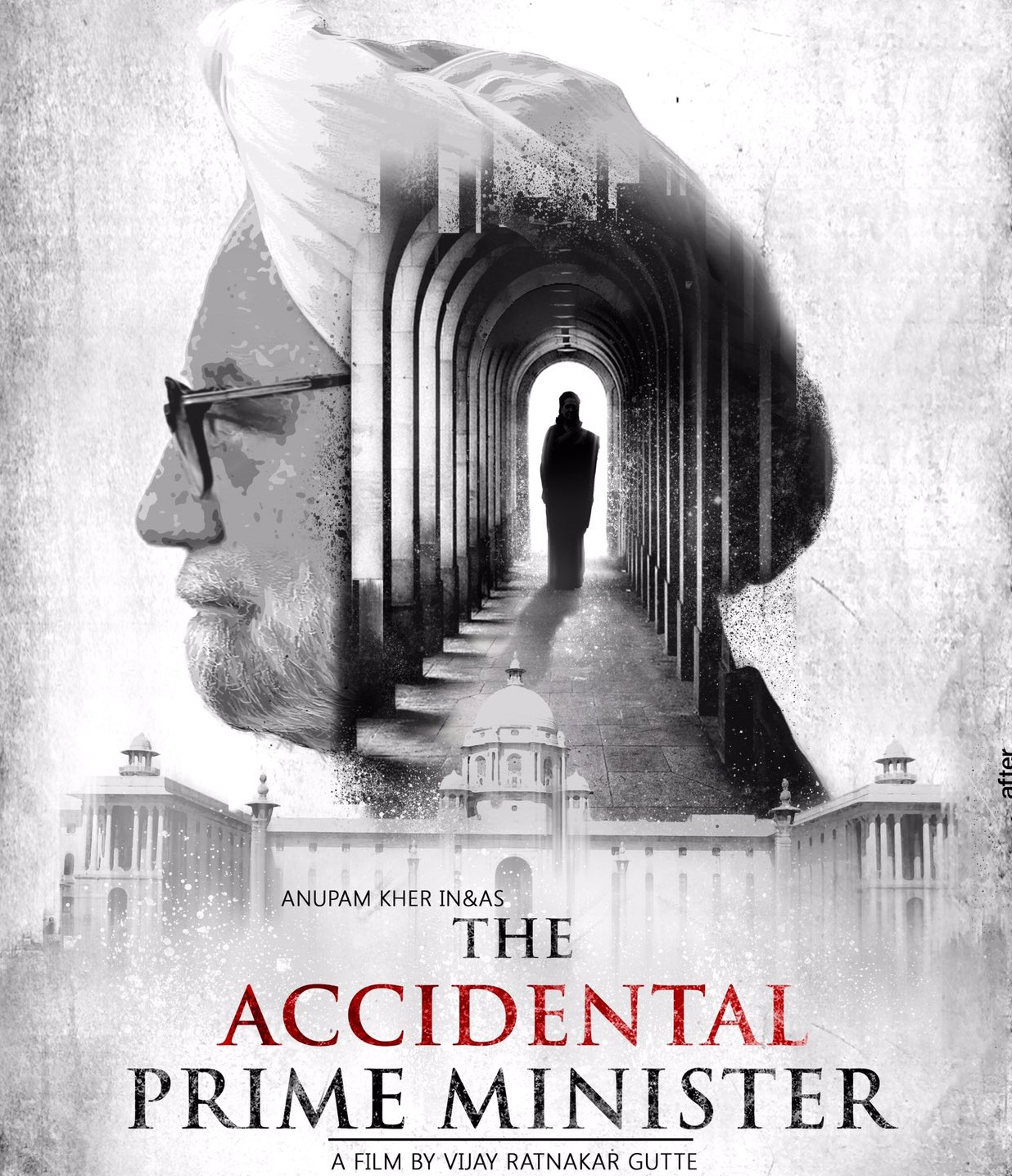 The trailer of the film "The Accidental Prime Minister" starring veteran actor Anupam Kher as the former Prime Minister of India, Dr Manmohan Singh was released yesterday. The trailer is receiving a massive response and also has caused a stir on social media. Some of the scenes in the trailer showcase the former PM to be under pressure from his party. Some of the political parties have objected and the trailer is receiving criticism.  
While the trailer of the film is the talk of the town, presenter Jayantilal Gada, who is known as one of the best in the industry when it comes to trading, in an EXCLUSIVE conversation with Pinkvilla, spoke about his journey of making it big in the film industry, tackling controversies over The Accidental Prime Minister release, Kaahani 3 and more.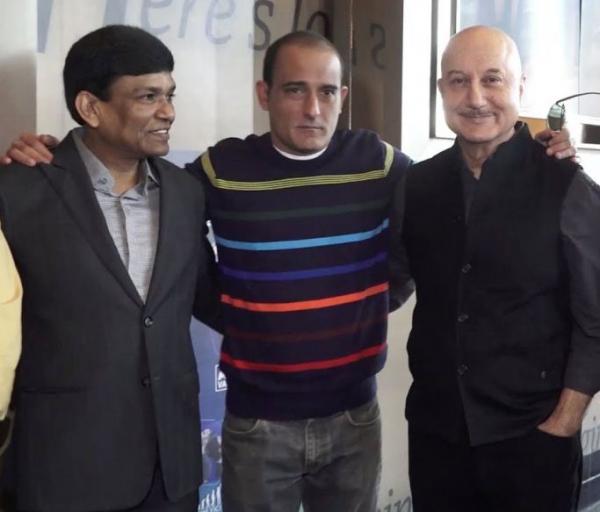 Excerpts from the interview:
How risky or safe is it to invest in films that are biopics or are inspired by real-life characters?
This is what people feel but every film is risky. Last year, our every big film saw (flop) despite there not being any risk in those films. Talking about Accidental Prime Minister's risk, it's not a risk as technically we people have to take license only from the Censor Board. Except for them, we are not answerable to anyone though every religion and various groups are making strategy and attacking. Films are very easy to target so that they get their chance to speak and what are their intentions we don't know. They even know that once censor board certificate is passed, even they can't do anything. Even after supreme court orders, these political parties, religious groups and other various groups keep on attacking. So, this is a risk for us as well. Every youngster has his own right to know about the country's history, be it good or bad. A book was written on Accidental Prime Minister, the writer and director of the film took the call to make this film. In this risk factor, we shook hands as a business decision. Subject to censor was the first condition which they fulfilled. We took a call after all the censor decisions were done. All the parties and groups should know that once it has been passed by the Censor Board (CBFC), then they should not oppose because it is everyone's loss.
Congress youth wing raised objections and has demanded a special screening of the film ahead of the release. What do you have to say?
They might have requested for it, but this can't be their right. Politically, I don't even know how many parties are there in the country as I'm into films and I'm not connected to any political party. Such films have come and will come in near future. If we keep fulfilling their demands, when should we release the films? They might be having their point of view, but censor has its own point of view as well. It angers us also when our films have to go through a lot when Censor Board stops it. Nowadays, the film's release is more expensive than making, it's not easy. We can't stop releasing and if we had no Censor Certificate, we had no option to release the film.
Post the film's release, considering the controversies, there would be reactions even then. What do you have to say? 
I feel very strange that how they have made their judgement before watching the film. In the letter, they have requested and are also threatening. So, you can make out through the letter that point of view is going to be different. If we get legal advice, we will see but as of now, we are not going to take any call of showing the film to anyone before the release. Changes in the script are not possible. It is easy to speak as our artist 8 hours in makeup shoots for the film. When the film goes to censor, a lot of things go under scrutiny and after that we have got a censor certificate.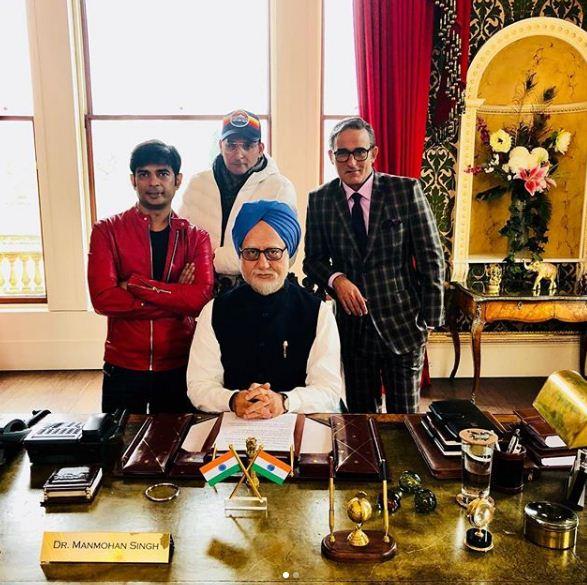 Initially, Anupam Kher didn't want to be a part of the film as he thought that it will be a politically controversial film. He took two months to think about it. How did the team convince him?
I wasn't a part of this but according to what I have heard, this role as a creative to digest is technically impossible for any actor. Manmohan Singh ji was on that chair for 10 years and to repeat this, it is difficult. It is a huge responsibility. So this is why he might have taken a lot of time to think to do this role or no. When he might have thought to take this role, he might have also thought that how this film might even ruin his career in the industry. He might have thought that if I don't do justice to the role, then I might not get any work hereafter. We feel lucky that how Anupam Kher took time out for us and came to Indian for 10 days, otherwise he is blocked with projects for the next three years. It's not about money, this is his passion to do this role and put efforts. Now, audience praises or discards that will be known only after the film's release. So, he might have taken two months to take this huge challenge.
With producing films like Helicopter Eela and Kahani, you have made films that inspire people and spread social messages. With Accidental Prime Minister, what message audience will be taking home?
We have supported a lot of content-driven films, which many biggies had rejected. For example, Kahaani was rejected by many, but we supported and we are happy that we were a part of the film. After this, Rangrasiya came starring Randeep Hooda. Many thought Randeep doesn't work and all, but even today if you see the film today it was a big film in terms of content and challenging roles. There was another challenging film Lakshmi which we supported with a newcomer. It was such a bold subject and even today if you watch the film, you will realize its worth the watch. Talking about Helicopter Ela, it got delayed a lot of times which is why it did not work as expected. With the content of the Accidental Prime Minister's, I would love to say to the youth of the country that with this film, they will get to know how was our country in the last 10 years, what all happened. They will get to see those episodes. The young crowd in the future can get into politics.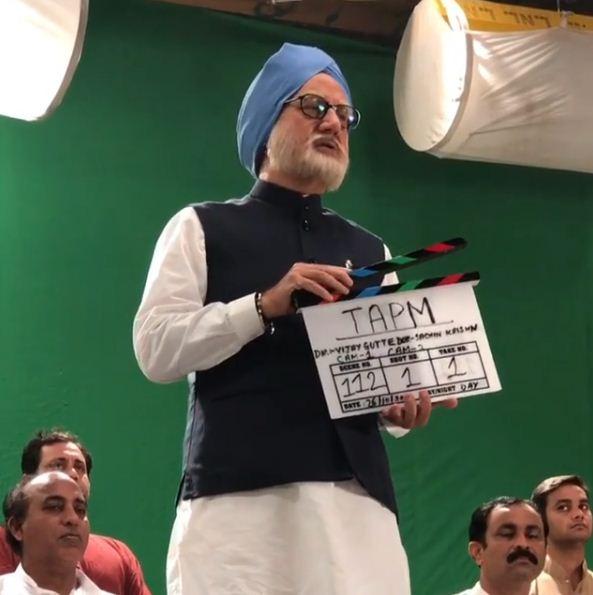 The government has slashed the GST rates on movie tickets, providing a big relief to movie lovers. What do you have to say?
Its a very nice move but I think the ticket price should be more less so that more and more people can watch the film. The fun of watching the films on the big screen is more than watching on digital and satellite. Even if rates are less, box office business will increase anyway, it won't affect. This call today or tomorrow had to be taken.
What's the status of Kahaani 3? Will Vidya Balan be a part of it?  
Our director Sujoy Gosh, at a time, he does only one film. Now, after the release of his film Badla, he will think of working on Kahaani 3 script but we are clear that Sujoy Gosh will be the director of the third instalment. Casting Vidya would be Sujoy's call as it depends on what Kahani he is making.
Any plans to invest more in Gujarati films?
We are already into it. After Gujju Bhai 2, we are planning for Gujju Bhai 3.
The Accidental Prime Minister releases on January 11 in India. The makers of the film have also shot the film in English and has been dubbed in South languages as well. Tamil and Telugu version will be released on February 8 and the film will be released in the overseas market even on the same day.
About The Author
A post-graduate in journalism and an alumna of KC College, Khushboo, a Mumbai-based writer has a keen interest in exp...loring the South film industry news, features and long-form interviews. While South cinema plays on her mind 24*7, fashion is in the heart. She has 8 years of experience in breaking stories, as a feature writer in various publications, and is currently working as Sr. Sub-editor at Pinkvilla. Good food and sunsets make her bad days a bit better!
Read more
Top Comments
There are no comments in this article yet. Be first to post one!