EXCLUSIVE: Anil Kapoor on Total Dhamaal, playing a homosexual character, wife Sunita's contribution & more
Anil Kapoor in an EXCLUSIVE chat opened up about being a part of Total Dhamaal, taking risks at the box office and wife Sunita Kapoor's contribution to his career. He also opened up if he would ever play a homosexual character on-screen. Read on.
Updated on Mar 18, 2019 | 01:35 PM IST | 604.2K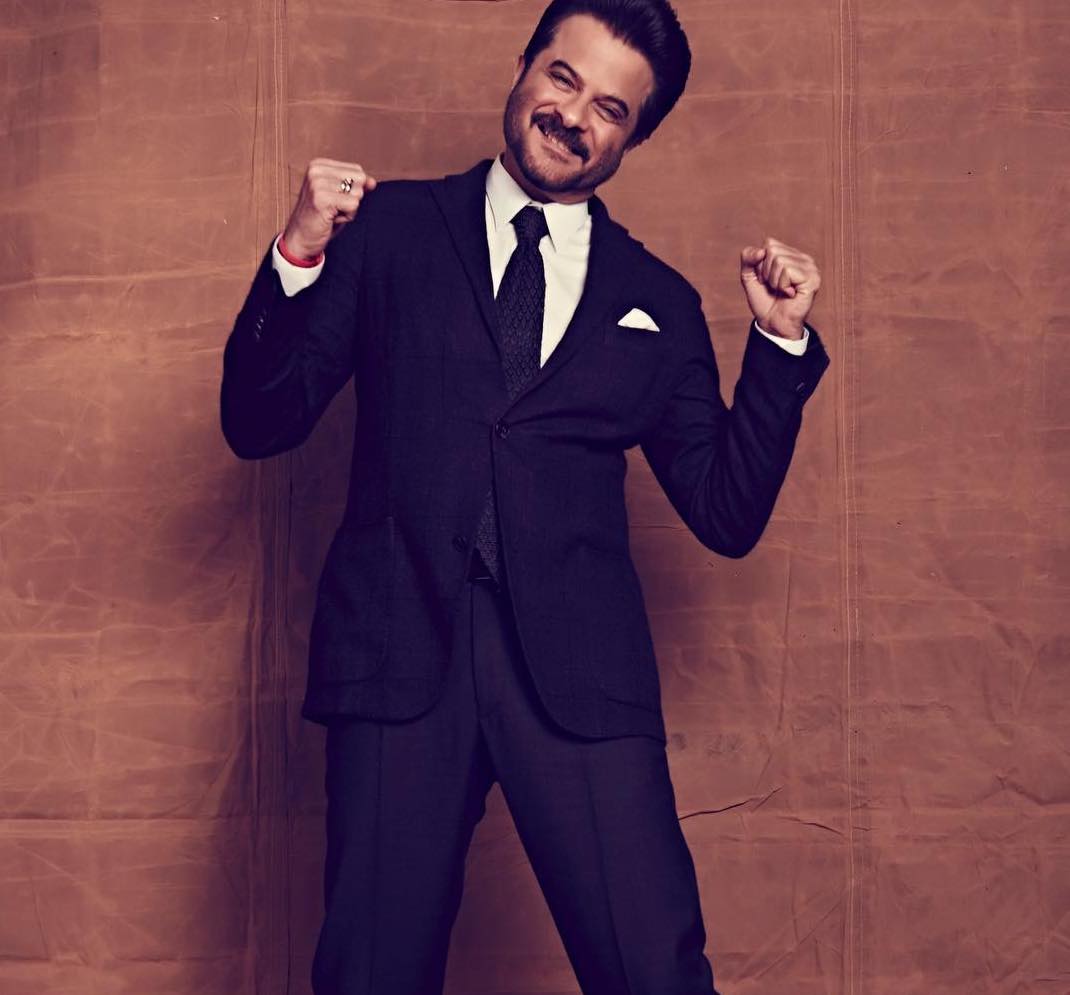 Anil Kapoor is ageing backwards with every passing movie. The actor, who is seen tickling our funny bones with his new film Total Dhamaal, in a candid chat with PINKVILLA opened up on doing back to back films, picking up versatile roles, the box office businesses and why it is important to challenge yourself, wife Sunita Kapoor's contribution to his success and if he would ever play a homosexual character on-screen. Over to Jhakaas Kapoor:
Back to back film promotions. Does it ever get exhausting?
As long as you guys are not exhausted of seeing me, I am okay. As long as I receive the support and encouragement from fans and everyone, I will keep working. It is very important for us to receive that especially for people like me who have been working since decades. 
How do you value success via box office numbers or critical acclaim?
It is always a combination. You are very clear when you sign a movie. I am very clear about the kind of money I charge, the kind of business and expectations I have of a movie. I have lesser expectations always. I am always overwhelmed hence. People sometimes come to me and say that I made the transition very soon, that I can still play 'hero' in a film, play a 'lead', but I don't take them seriously because I want to do things which I find exciting, which suits me. I am deluded at this stage of my life. I want to sleep well. Those who are working with me and watch me should feel happy. I want to, hence, do only that much work which I can do without taking the pressure.
Is it a conscious effort to take up versatile roles?
People come to me after watch the trailers of my movie and say, "What a work, Anil. Keep doing this." But they are saying this because I am experimenting. If I only a certain type of movie, it wouldn't be as exciting. If I only do Total Dhamaal, it will be irritating but if I mix it with other roles and characters, it surprises the audiences. It is a tough route, but for me, work is worship. Be it Race, Dil Dhadakne Do, 24, Ek ladki Ko Dekha Toh Aisa Laga, for me, I am equally excited for all the movies.
ALSO READ: EXCLUSIVE: Anil Kapoor on working with Madhuri Dixit: Was like telepathy; universe wanted us to come together)
Do you think it is important to take such risks?
Nowadays, a lot of films are being made on patriotism, social issues, while earlier, only a few movies were made on those issues. People are accepting and liking it. There is a commercial budget to it as well. Earlier, it was too much of a risk to make those movies and hats off to those who did it, whereas today, one can balance it out via digital, theatrical business. You structure the films correctly today and 'live happily ever after'.
Does your wife Sunita Kapoor ever give you any input while picking up a movie as she has been a constant in your life?
She gets to know about me signing a film from others; on and off she comes to know, but she is not too much into films and that is perhaps one of the reasons. We discuss films but that is not the main thing. Whose wife does that? For them, it is their daughters and son who are doing great work, and now, my son-in-law is amazing as well. So, everyone else is amazing but me. I am taken for granted. That's why I praise myself at home since no one does.

Recently, you were a part of a movie based on female homosexuality. It was revolutionary in so many ways. Would you ever play a homosexual character on-screen, if given a chance?
I am very proud of Sonam [Kapoor]. When she said yes to the film [Ek Ladki Ko Dekha Toh Aisa Laga], it was a big thing. It was an eye opener for me also. Similarly, Harshvardhan Kapoor asked me to do Slumdog Millionaire. So, it is my kids who are pushing me to be a part of such brave movies. The surrounding and support system is very important. Otherwise, even I would have been doing the same thing. If I don't make such choices and don't do something fresh, it doesn't excite me. My kids are understand and support me. There is a kind of debate and discussion at home which is way forward. There are so many people who are in closet because people consider it abnormal when it is the most normal thing. 100% I would like to do it.
Total Dhamaal has opened to huge box office numbers at the ticket windows. 
About The Author
Bhavna Agarwal, an entertainment writer and a host, has always been passionate about "filmein aur filmy duniya".
...
Read more
Top Comments
There are no comments in this article yet. Be first to post one!