EXCLUSIVE: Renuka Shahane reveals why MeToo was important: We're told 'mat bolo' so often
In an exclusive conversation with Pinkvilla, Renuka Shahane talked about the Me Too movement, and whether she thinks anything has changed post that.
Updated on Mar 02, 2023 | 07:47 PM IST | 89K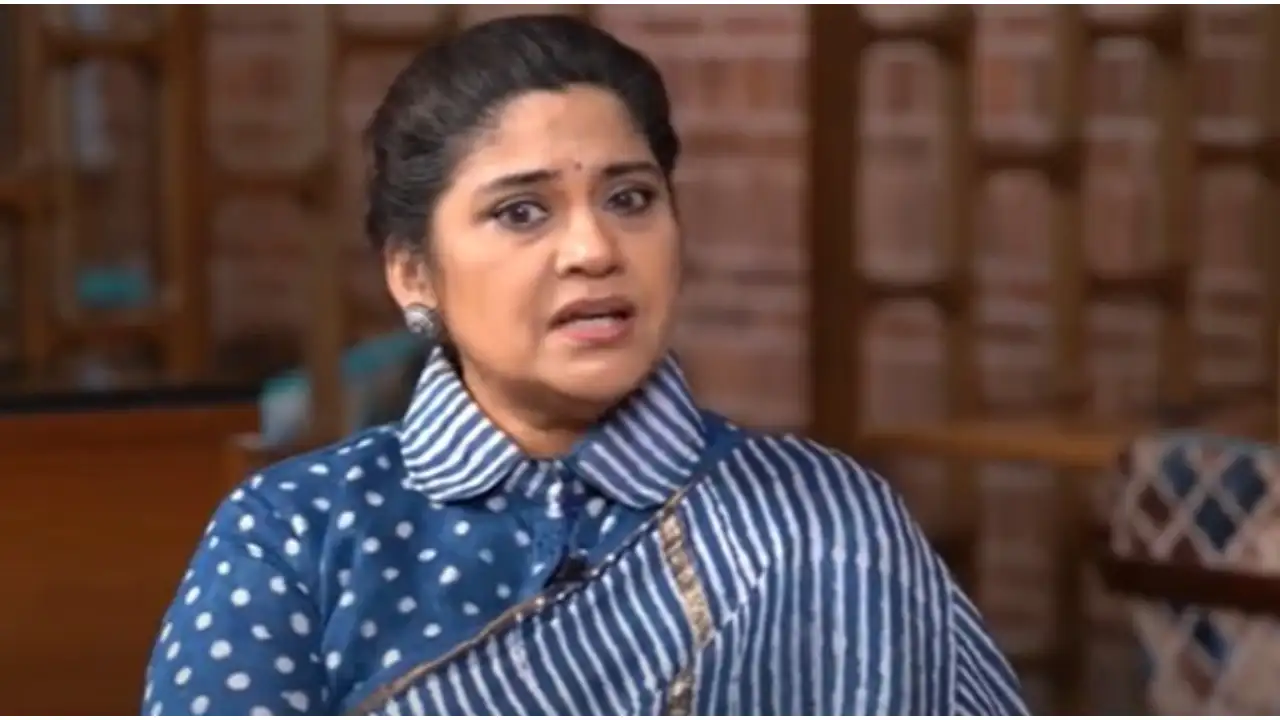 The MeToo movement began in India in 2018, with a number of women courageously sharing their accounts of sexual harassment and misconduct. On the first episode of Pinkvilla's annual segment Woman Up season 4, Renuka Shahane opened up about the MeToo movement and why it was so important. She also shared what has changed post the movement, and whether she has lost out on work for voicing her opinions.
Renuka Shahane on why MeToo movement was important
Renuka Shahane was asked if she was told not to speak up when she raised her voice. Renuka replied, "Arey, many people! In fact, 'mat bolo' is something that women are told so often from childhood. I feel catharsis is necessary. MeToo was very important because if not anything else, that collective feeling of catharsis that a lot of women went through for what they had gone through maybe 10 years, 25 years ago. People say 'why after 25 years?' Arey aap bolne kab dete ho? Maximum abuse happens within families and if a child- whether a boy or a girl- tells the parents, how many parents are willing to give up on their elders or family relationships on the basis of what the child has said? So I think it starts from there."
She said that the victim is made to feel guilty, when in fact, the perpetrator should feel guilty and must be socially ostracised for what they have done. "But children are made to feel guilty. So ye mat bolo, 'sweep it under the carpet, or you look ok'. You are scarred so badly that it affects your trust, and relationships for such a long time. And speaking to psychologists is also not a part of our culture. So where do you speak out? That anger builds up, that nobody is there to listen to your truth," said Renuka Shahane.
Did Renuka Shahane lose out on work for voicing her opinion?
When asked if she lost out on work for being so vocal, Renuka said that she wouldn't know as nobody came up to her directly and said, 'Oh, we wanted to cast you but you're too outspoken'. "Nobody told me that. But I'm sure the kind of opinions I have, there are certain people who might not want to work with me. And fair enough. Everyone wants a sort of 'happy unit'. People do get uncomfortable if women are intelligent, question too much." She added that even on sets, if a female actor were to ask simple questions about her character, it is looked down upon, and people think 'bohot sawaal puchhti hai ye (she asks too many questions)'. But if a male actor asks questions, they think he is so committed to the character.
Has anything changed after the MeToo movement?
Renuka Shahane said that complaints are taken seriously now. "I think all our unions are very active about that. If there's any complaint of any sort, it's taken seriously. It's heard. For example, in CINTAA (Cine and TV Artistes Association), we are very particular about it. We know that if there is any problem that we are going to face, CINTAA will stand by us. They will also help in terms of lawyer allotment. These are things that we don't know. So that's something where the association helps out. And our committee has really been very active about it."
Renuka Shahane feels that an FIR must be filed by the victims. "Becuase till then it's just kind of saying something, and not backing it up. I know that facing the law is a very scary thing, because it's long drawn out, and sometimes you're not so rich that you can afford the whole process. But I just feel that if it's a very serious charge, which is not something that can be handled by any union, or by making two people sit and getting their versions of it, and getting a sorry. If that's not what you want, and if it's a serious charge, then an FIR is a must. Otherwise in so many cases which people talked of, but refused to file cases, so then where does that leave the man as well as the victim?" she said.
Renuka also said that there are many people who misuse the power that they have. "Not all women are good women, and not all men are good men. Sometimes innocent men are incarcerated for no rhyme or reason, and sometimes innocent women don't have the voice to say what they have gone through even today."
About The Author
Bonafide Bollywood lover with over 3 years of experience in the entertainment industry. Though Lubna studied architec...ture, her love for all things glitzy made her opt for entertainment journalism. She has a keen eye for everything hot and trending in B-Town. When not working, you'll find her binging cringe reality shows and crime documentaries.
Read more
Top Comments
There are no comments in this article yet. Be first to post one!