10 Stylish Sling Bags Under Rs. 1000 to Seal from Amazon Great Republic Day Sale
Amazon Great Republic Day Sale 2023 brings to you one of the most voguish and trendy sling bags under Rs.1000 that are worth swooning over. Make them yours now!
Published on Jan 19, 2023 | 05:12 PM IST | 57.8K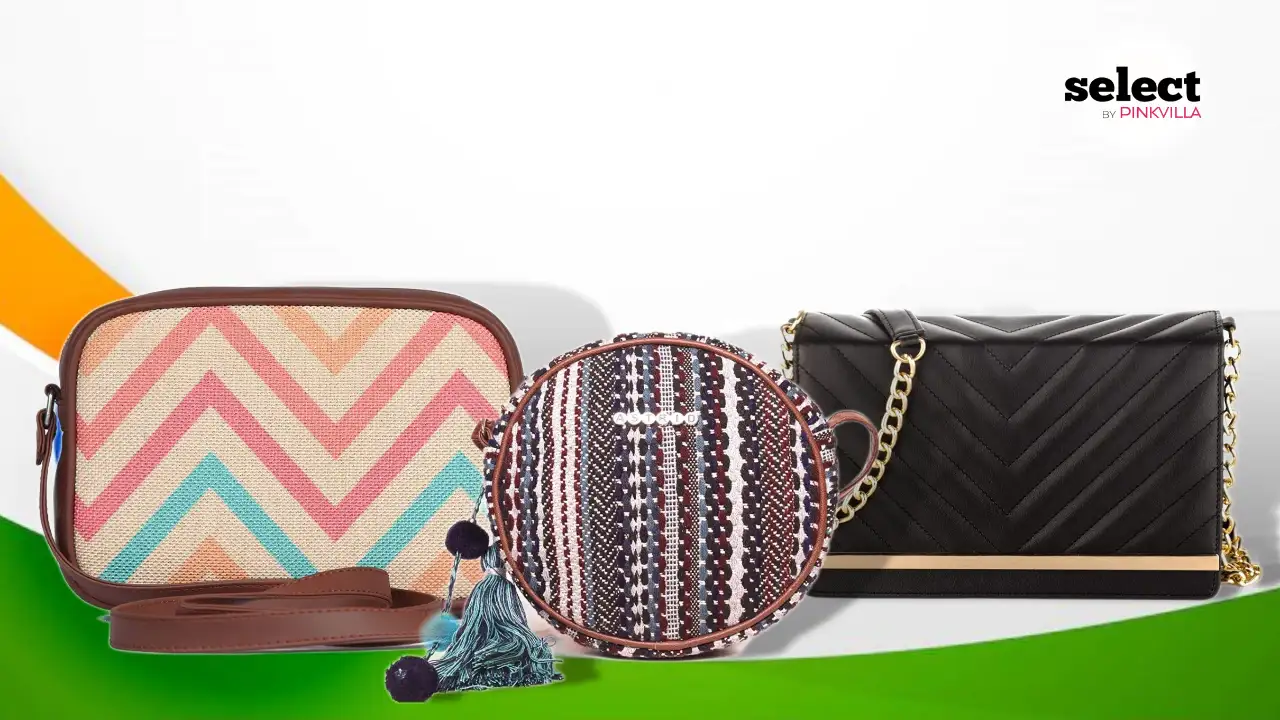 The products curated for this article are independently chosen by the editorial team. If you make a purchase through the
links
mentioned below, we may receive a commission. Check out our
product research & curation process
Slings bags are the most ergonomic accessories of fashion. They are great alternatives to wallets, purses, and handbags. After all, sling bags complement all types of outfits, be they casual, formal, or ethnic. If you too love the persona of such minimalistic bags then keep scrolling. We have brought to you a list of sling bags under Rs.1000 pulled straight from the ongoing Amazon Sale. Disclaimer! There is a need for speed because within a day Amazon Great Republic Day Sale 2023 is going to wind up its deals and offers on everything you were yearning for. Get your shopping haul started or else you might have to jeopardize your budget.
10 Fancy Sling Bags to Haul from Amazon Great Republic Day Sale 2023
1. Lavie Broxa Flap Over Sling Bag
Available at a flat 75% discount, this Broxa flap-over sling bag from Lavie is worth every penny spent. With a mobile pocket on the inside, the sling bag has a roomy compartment to store all your belongings in an organized manner. It is a trendy and functional piece that is ideal for everyday use. It is neither too big nor too small. The dimensions and style are pretty perfect and Amazon's offer price makes it even more valuable.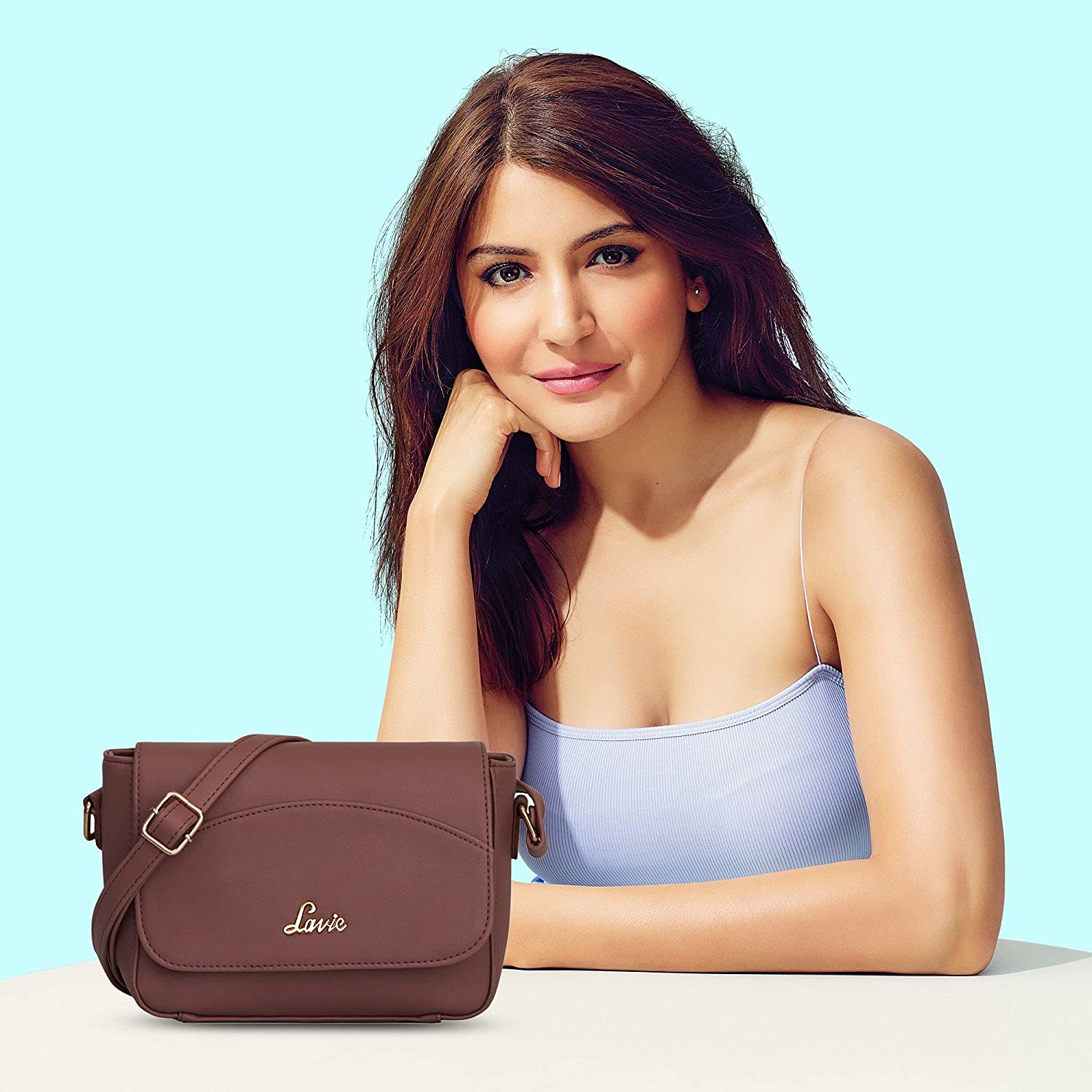 (as of 19/01/2023 13:00 IST)
2. Baggit Pepsi Floater Hobo Sling Bag
Treat yourself to a stylish update by getting your hands on this Pepsi Floater Hobo Sling Bag from Baggit. Let us tell you that Baggit never fails to disappoint you. This sling bag features a beautiful pebble-like texture, contrast trims, and piping. The bonus here is the wide opening of the bag that gives you a chance to delve into your bag and easily seek the item you are looking for. Amazon's Republic Day deal is giving you the cue to slide this bag into your cart at a flawless discount.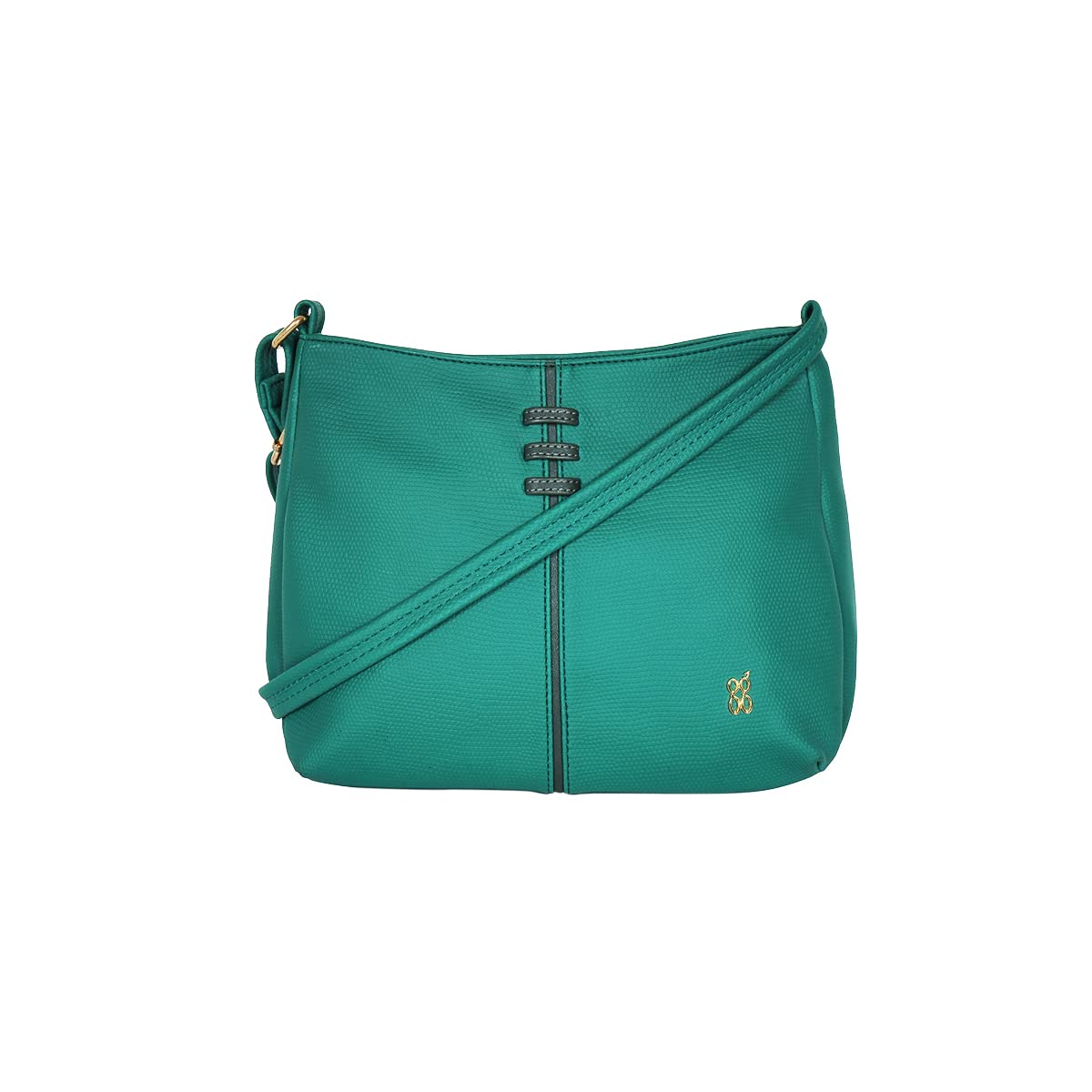 (as of 19/01/2023 13:00 IST)
For all those who wish to carry and keep their fancy sling bags for exclusive occasions, this Adisa Sling Bag is what you need to grab. Crafted from faux leather, this modish bag with a magnetic closure has space for all of the essentials. It has two main compartments divided by a zippered pocket promising the utmost safety of your cards and cash. With a stylish V-quilted front, it also has a long strap that is made up of gold chain and PU material. In addition, the bag is sturdy and Amazon is offering it to you at its best price.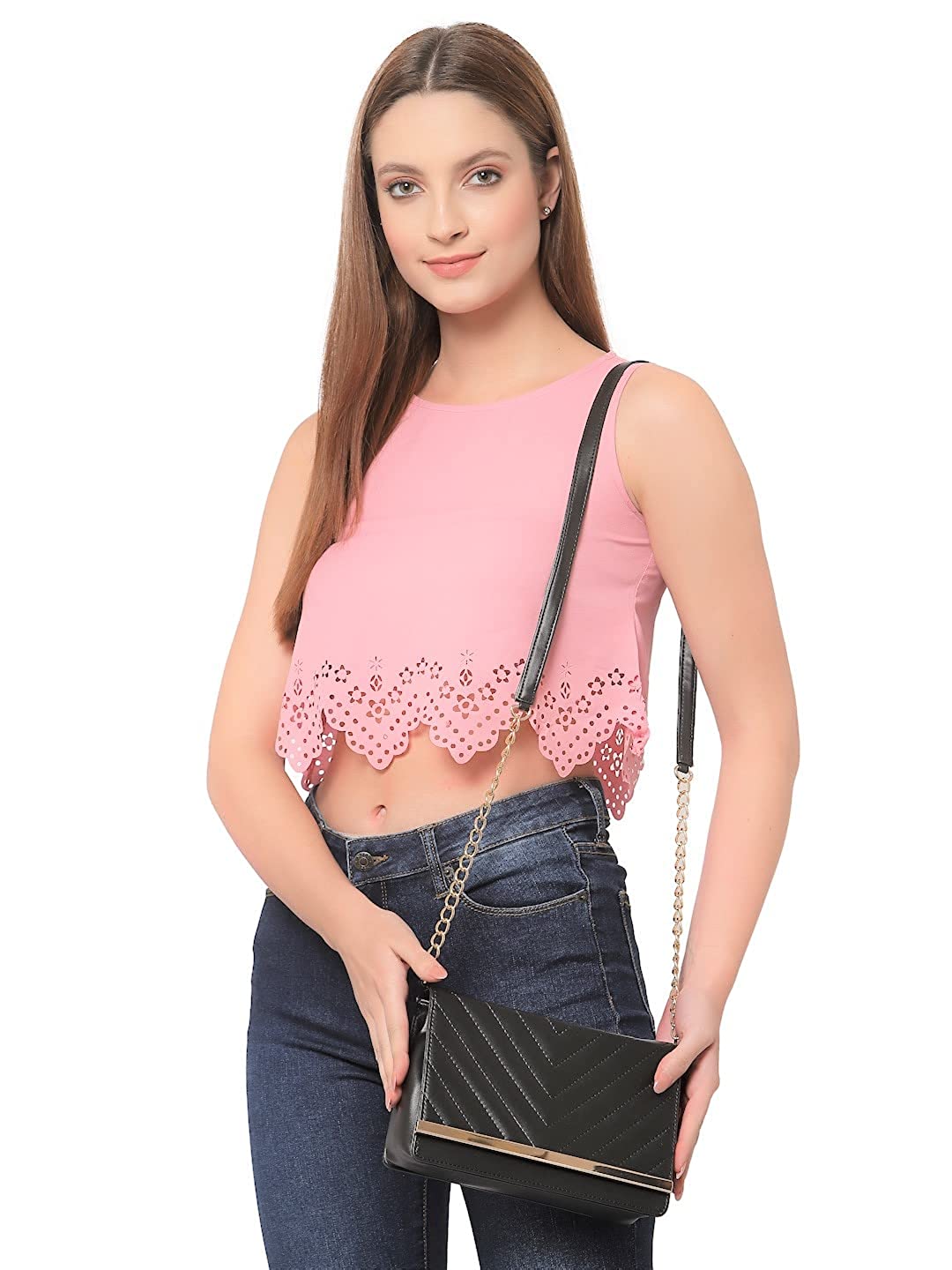 (as of 19/01/2023 13:00 IST)
4. Lavie Rigel Colour Block Dome Sling
To rock your western wear in the easiest way, you ought to steal this Lavie Rigel Colour Block Dome Sling from the Amazon store. The dual-toned fabric, high-end material, and adjustable shoulder strap make it a win-win piece of fashion accessory. In the interior, it features sturdy slip pockets, a zip pocket, a main compartment, and a top zip fastening to store your essentials effortlessly. Plus, this bag also comes with a back pocket, to keep your coins and cash handy. It is a neatly-stitched bag apt for weekend getaways and informal meet-ups.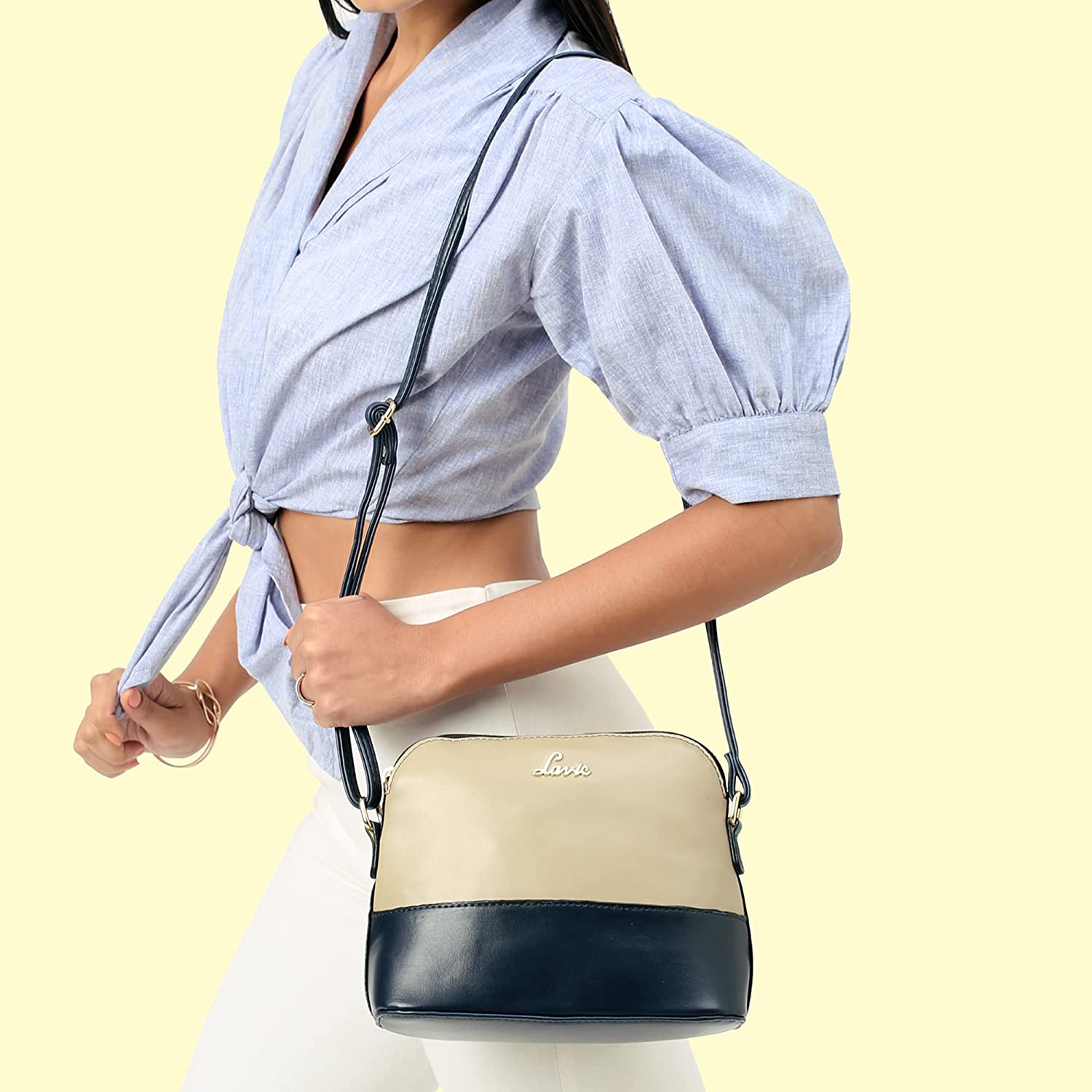 (as of 19/01/2023 13:00 IST)
Simple and minimalistic are the two words that describe this Caprese Sling Bag the best. Available in a bright orange color, this bag has the ability to add a pop of color to your overall look of the day. It comes with multiple organizers and inner pockets. If you are planning to ditch a bulky handbag for the day, this is your go-to-sling bag to hinder with utmost merriment. Grab this sling bag now at an affordable price from Amazon sale.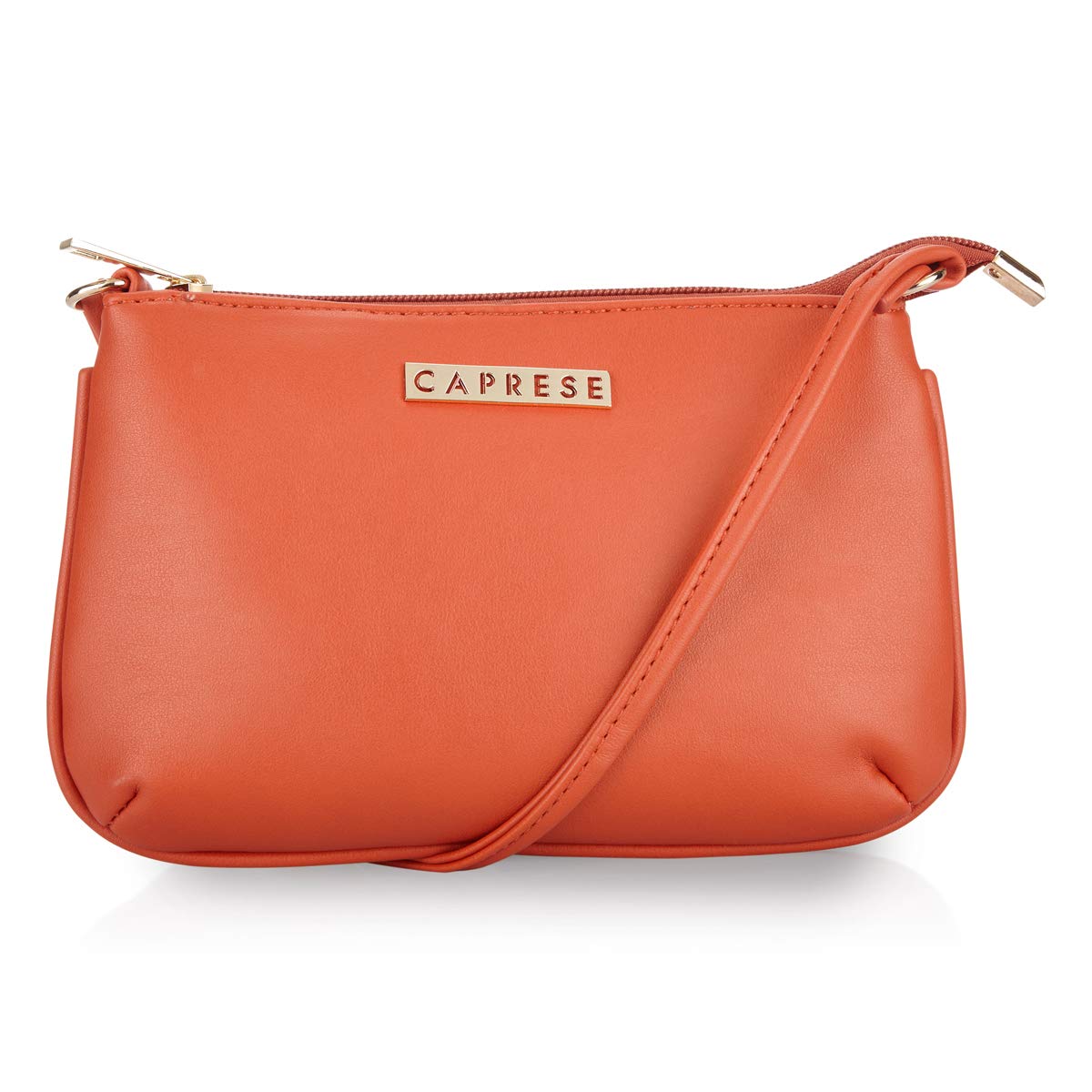 (as of 19/01/2023 13:00 IST)
6. ASTRID Brown Jacquard Sling Bag With Pompoms
Slings bags with pom poms have a completely different fanfare. And if you belong to the same club then this Astrid Brown Jacquard Sling Bag With Pompoms is meant for you. Its versatile design and texture suits all sorts of apparel and thus makes it a fail proof sling bag to flaunt. Despite being round in shape, it has enough room for your essentials. In addition, the long adjustable PU strap makes it a convenient bag to stroll with on a daily basis. Snag it when on sale and save your money wisely.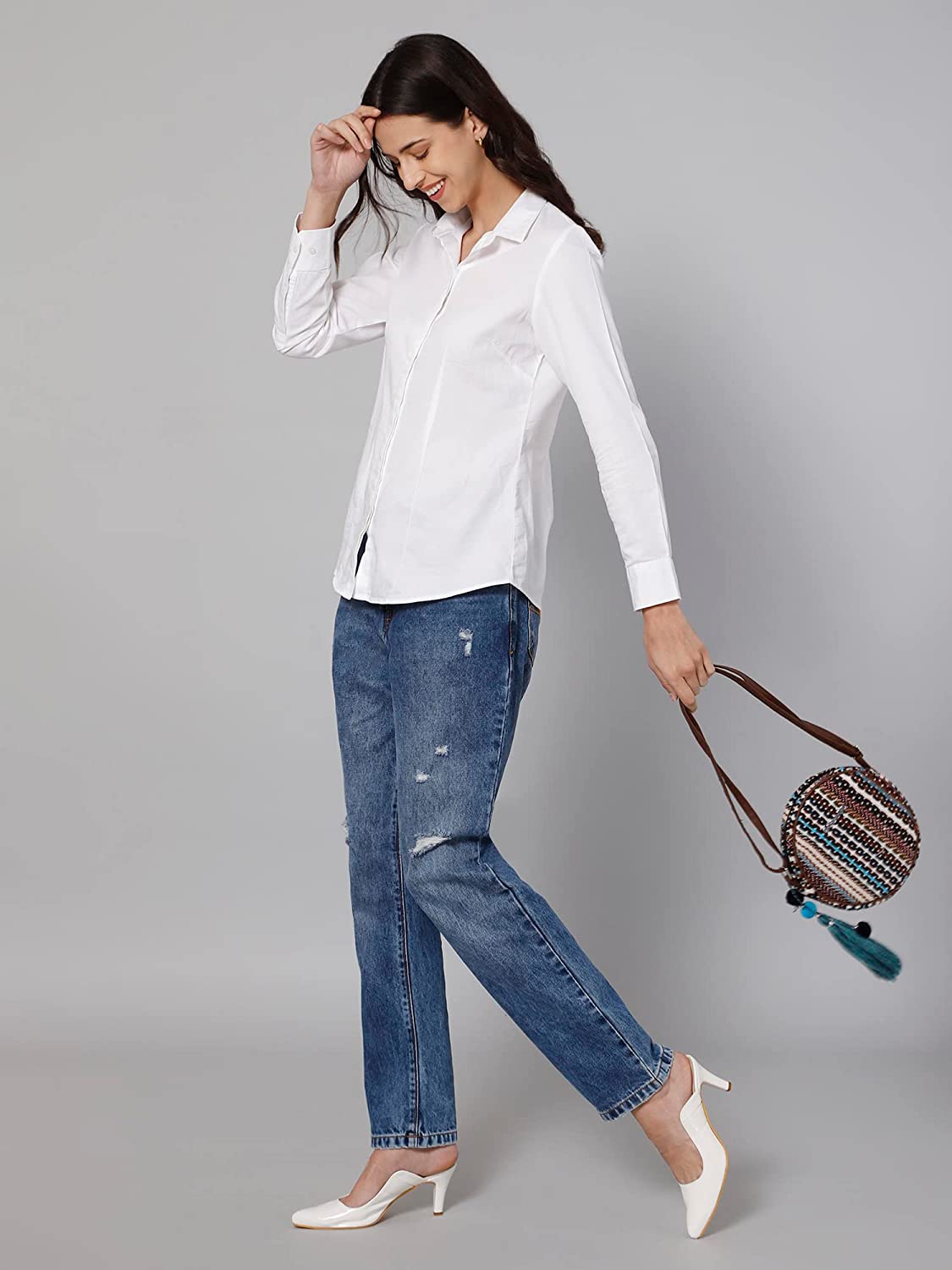 (as of 19/01/2023 13:00 IST)
In order to enrich your look in the most convenient way, this sling bag from Women Marks is something that you need to add to your bag collection. It features a lovely floral print and accompanies a small wallet to secure your cash and cards in an organized way. High-quality hardware, metal zippers, and the soft touch leather fabric enhance its longevity. Seize this bag now at a considerable price cut and you sort all of your bag shenanigans seamlessly.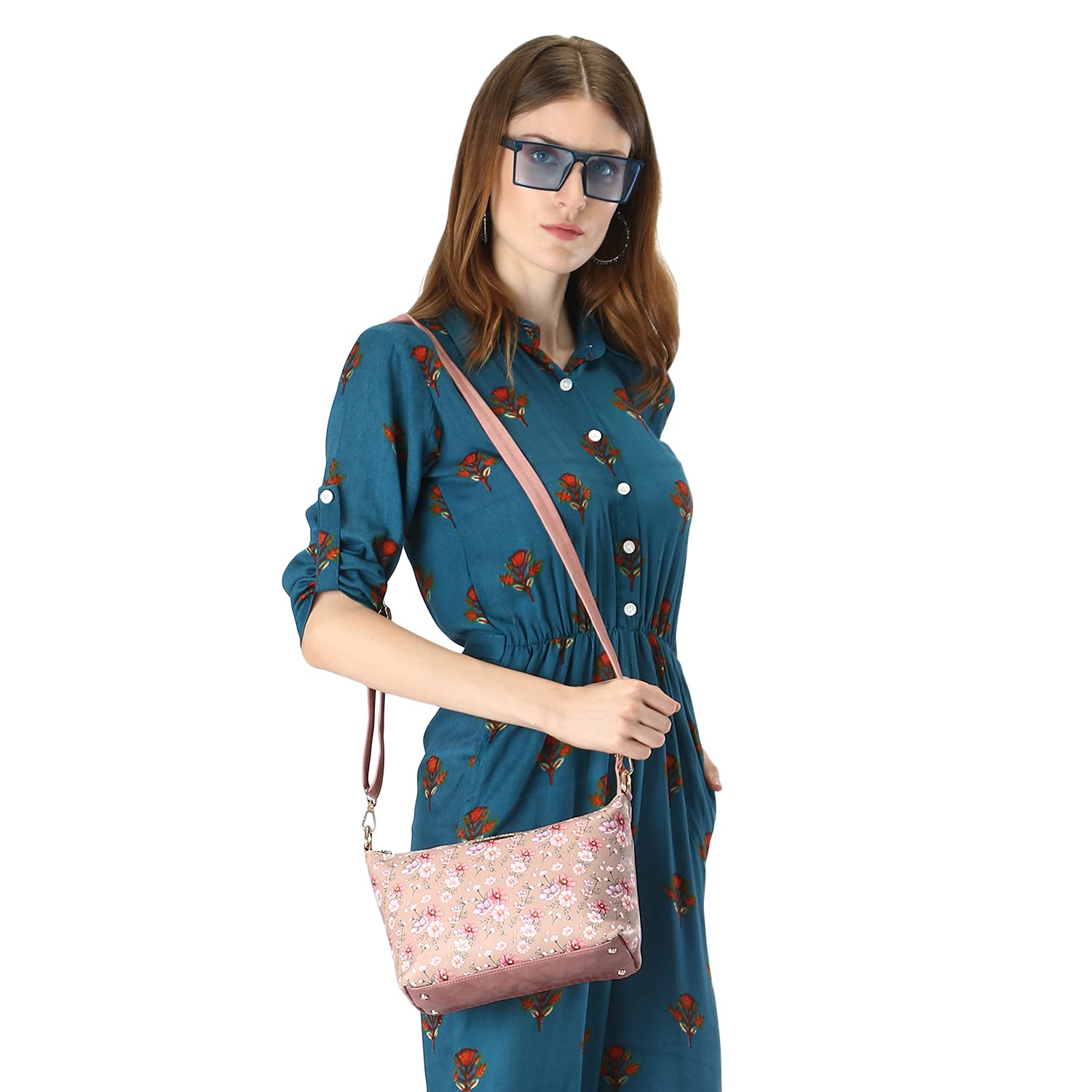 (as of 19/01/2023 13:00 IST)
Zouk's best-selling WavBeach Sling Bag is now available at a slashed price only on your one-stop-shop destination — Amazon! The vegan leather, handcrafted fabric, water-resistant inner lining, and premium quality of this classy sling bag win all hearts. The bag contains one single compartment, an inner zippered pocket, and a quick access back chain. And guess what? This bag is approved by PETA and is most certainly the most durable bag one can ever buy at a phenomenal price.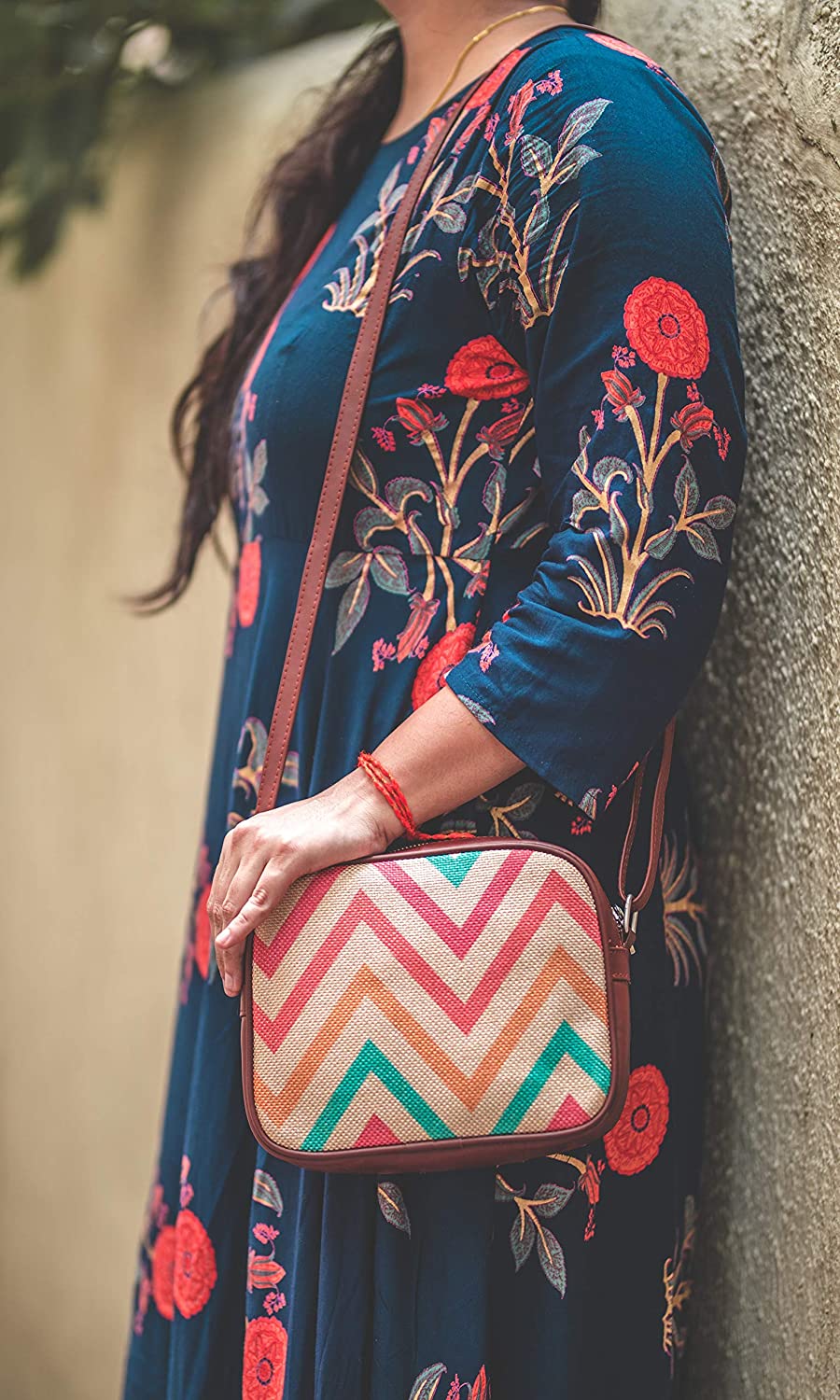 (as of 19/01/2023 13:00 IST)
9. Lino Perros Synthetic Leather Sling Bag
Look no further for a comfortable bag, when Lino Perros's Synthetic Leather Sling Bag is here right on your screen. Available in three pastel colors, this sling bag is one of the best bags to rely on with closed eyes. The bag has two zippered main compartments and internal pockets in each. It has a flat base that sits easily and doesn't tip over when placed aside. Head to Amazon, grab this bag, and ace an utterly chic look without spending much.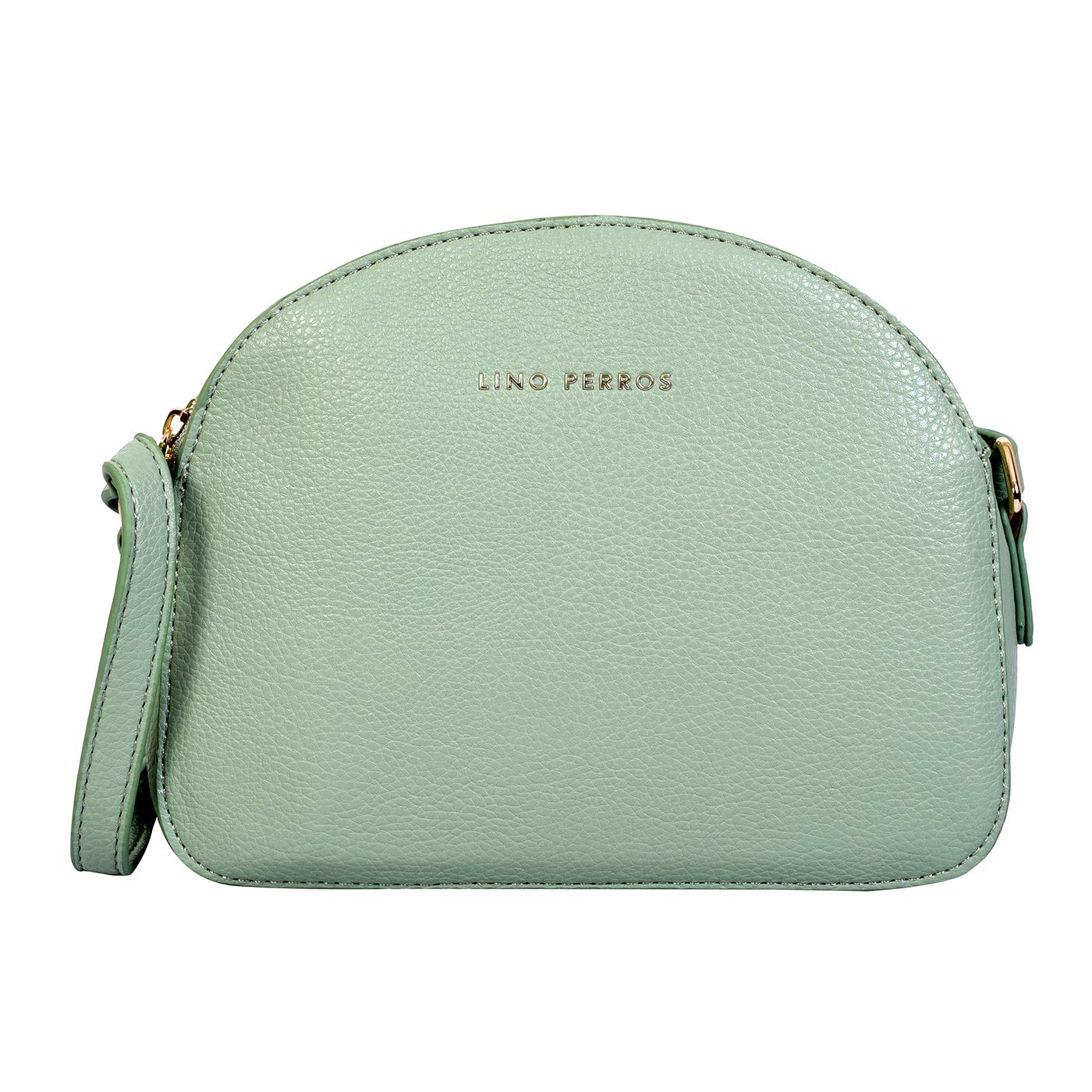 (as of 19/01/2023 13:00 IST)
This Van Heusen Gold Sling Bag is the most classy addition to your daily ensemble. It has a snap closure, a gold chain strap, and an alluring gold-textured front. The bag is perfect for parties, special occasions, as well as dates. When you just want to carry some of your cards, cash, and just a smartphone, this bag can be a better option to rely on. You can avail it at a great offer until the sale lasts!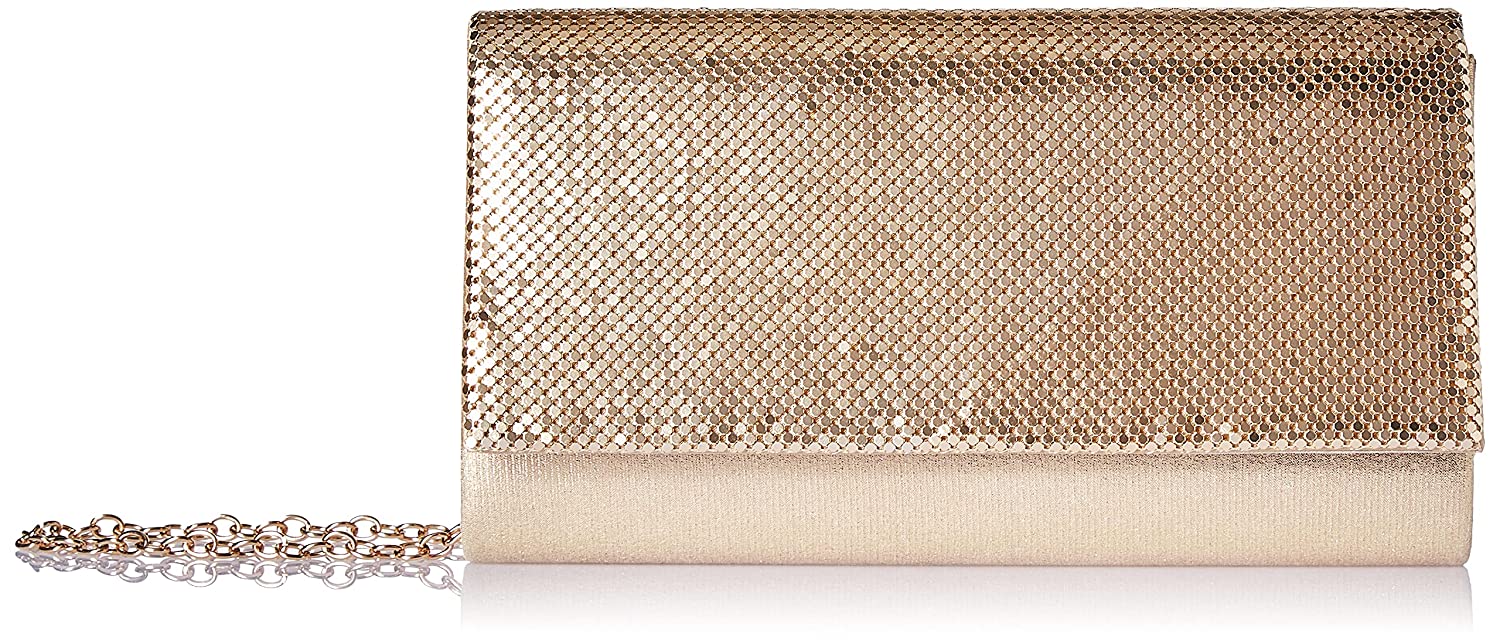 (as of 19/01/2023 13:00 IST)
Amazon Great Republic Day Sale 2023 ensures that you won't leave empty-handed. It is taking due care of your bank balance and helping you save your money like never before. So, do not resist buying these fancy sling bags under Rs.1000 that allow you to stay hands-free throughout the day. Today for the price of one, you are able to seal two of them. Hurry up to add a little bit of sass and amp up your OOTD effortlessly with these classy fashion pieces!
About The Author
Ankita is a budding journalist and a certified fashion expert. If the Fashion police were an official organization, A...nkita would definitely be a member of it as she patrols the internet for new trends and blunders that are associated with the fashion industry. Ankita makes sure that her experience and knowledge become the foundation of all the content she puts forward to her readers. Storytelling, dancing, reading novels, and binge-watching movies are her favorite pastime activities.
Read more
Top Comments
There are no comments in this article yet. Be first to post one!