Kim Seon Ho, Cha Seung Won and Kim Kang Woo confirmed to star in a suspense thriller film
Kim Seon Ho will be making his comeback to the big screen with a thriller film called Tyrant. Read ahead to know more.
Published on Jan 09, 2023 | 06:25 PM IST | 300.3K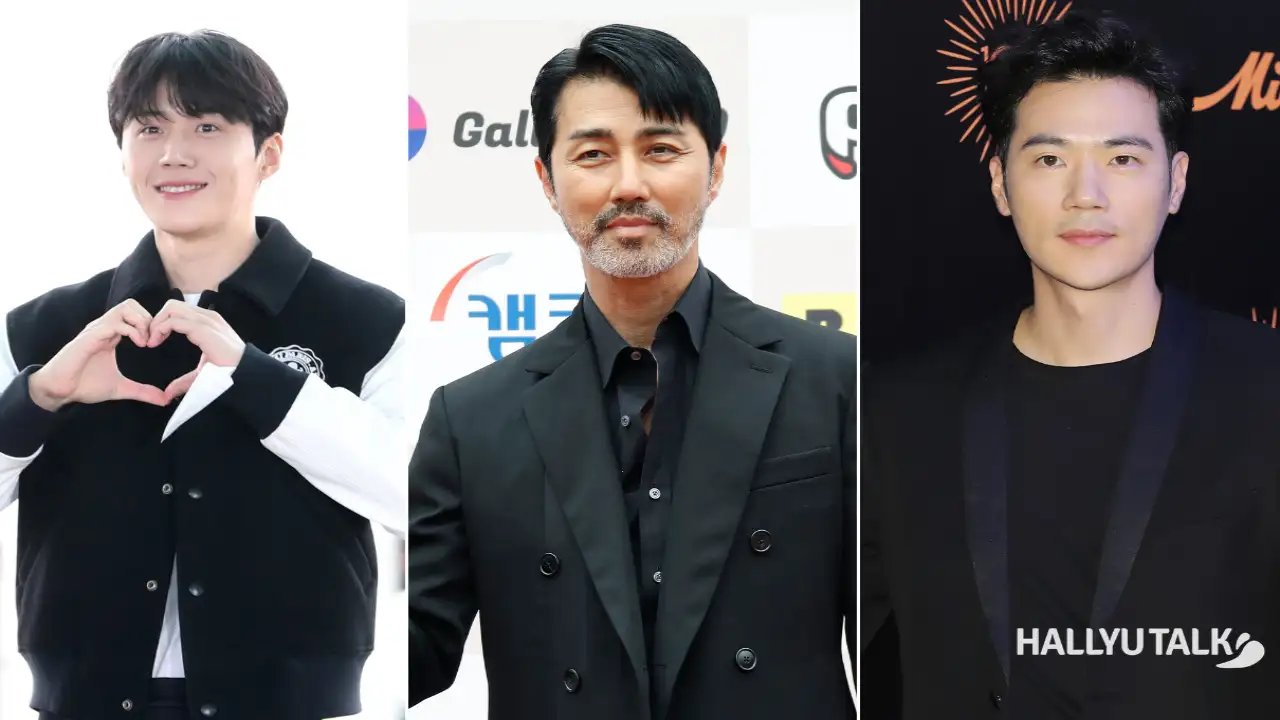 'Tyrant', the next film by director Park Hoon Jung of the 'New World' and 'Witch' series, confirmed the casting of actors Cha Seung Won, Kim Seon Ho, and Kim Kang Woo, and began shooting on January 2nd. The movie 'Tyrant' tells the story of people chasing each other for different purposes after the last sample of the 'Tyrant Program' disappears due to a delivery accident. It is the next work of director Park Hoon Jung, who has presented interesting stories and explosive action scenes based on a unique worldview such as the films 'New World', 'Witch' series, and 'Night of Paradise'. 
Cha Seung Won, who boasts a wide spectrum of character digestibility, from 'Believer', 'Night of Paradise' to 'Sinkhole' and the drama 'Our Blues', is a former employee who is entrusted with the task of eliminating the forces related to the 'tyrant program'. He shows off his irreplaceable presence as the agent 'Clinic'.
Kim Seon Ho, who has been popular with the public in the dramas 'Hometown Cha Cha Cha' and 'Start Up' as well as active on various theater stages, plays the role of 'Choi Guk Jang', who has been unofficially operating the 'Tyrant Program' even though he belongs to a government agency. Taking charge of the filmography, he foreshadows a 180 degree different transformation from the characters he has shown so far.
Kim Kang Woo:
In addition, Kim Kang Woo, who left a deep impression on the public with his strong performances in 'The Treacherous', 'The Taste of Money', and 'The Vanished Night', plays the role of 'Paul' belonging to an overseas intelligence agency trying to discard the last sample of the 'Tyrant Program', adding tension to the movie. Cha Seung Won said, "I am excited and happy that I will be able to meet the audience with a new look through 'Tyrant'. I will do my best to show a good work with director Park Hoon Jung, the production team, and fellow actors," said Kim Seon Ho, "It is an honor to greet the audience as 'Choi Guk Jang', who has a different charm from the characters I have shown so far. Following 'The Child', I am happy to be able to work with director Park Hoon Jung once again. I will do my best every moment with great fellow actors."
The movie 'Tyrant', which is expected to create synergy between director Park Hoon Jung, Cha Seung Won, Kim Seon Ho, and Kim Kang Woo, began filming on January 2, 2023 and continues filming. 
Kim Seon Ho's activities:
Earlier, Kim Seon Ho confirmed his appearance in The Child which is an action noir depicting the story of a boxer-turned-boy who becomes the target of mysterious men and is pursued. In particular, Kim Seon Ho takes on his first screen challenge through 'The Child'. Kim Seon Ho drew attention last year when he decided to appear in 'The Child' based on director Park Hoon Jung's firm trust when he was going through controversy over his private life. Kim Seon Ho attended the '2022 Asian Artist Awards'. On this day, Kim Seon Ho won both the DCM Popularity Award and the Idol Plus Popularity Award in the male actor category, which are decided by fans' votes. He also won four awards, including the Asia Celebrity Award and the Best Choice Award. Kim Seon Ho, who came to the stage, said, "Thank you. I heard that the fans worked hard to vote day and night. I am grateful just for cheering me on, and it is an honor to be able to stand here. I am very happy and have good acting and I will do my best to repay you with my work," he said.
In the next award, he said, "Thank you for your sincere concern. I've been thinking about when I'm happy when I'm thinking about my work while preparing for a project. From the beginning to now, I've been happy when I've been acting. I thought it was thanks to the people who gave it to me. I will show a new version of myself in the future and stand upright as a good person and actor." Kim Seon Ho temporarily suspended his activities last year after a controversy arose over his private life with his ex-girlfriend. He has since returned to theater and will return with films such as 'Sad Tropics' and 'The Tyrant'.
Cha Seung Won's activities:
Cha Seung Won returned to the runway for Seoul Fashion Week alongside Bae Jong Nam and Lee Ki Woo. It was because those who have been active as the muse of designer Song Ji Oh for a long time had decided to stand at an event that came face-to-face in three years, and an enthusiastic response from the scene was seen.
ALSO READ: Happy JK Day: Looking back at BTS' maknae Jungkook's best moments in 2022 feat Dreamers and more
Stay updated with the latest Hallyu news on: Instagram, YouTube, Twitter, Facebook and Snapchat
What do you think of the cast choice? Let us know in the comments below.
About The Author
A BMM graduate, Anoushka has been writing professionally for over 2 years. K-Pop and K-Dramas consume her day and she... enjoys writing articles about it. So far, she has written close to 3000 articles. She loves films, music, art, and food! She spends most of her time either discovering a new film or burying her nose in a gripping novel.
Read more
Top Comments
There are no comments in this article yet. Be first to post one!