Happy JK Day: Looking back at BTS' maknae Jungkook's best moments in 2022 feat Dreamers and more
Let's take a look at some of Jungkook's best moments in 2022. Read ahead to know more.
Published on Jan 09, 2023 | 04:58 PM IST | 1.1M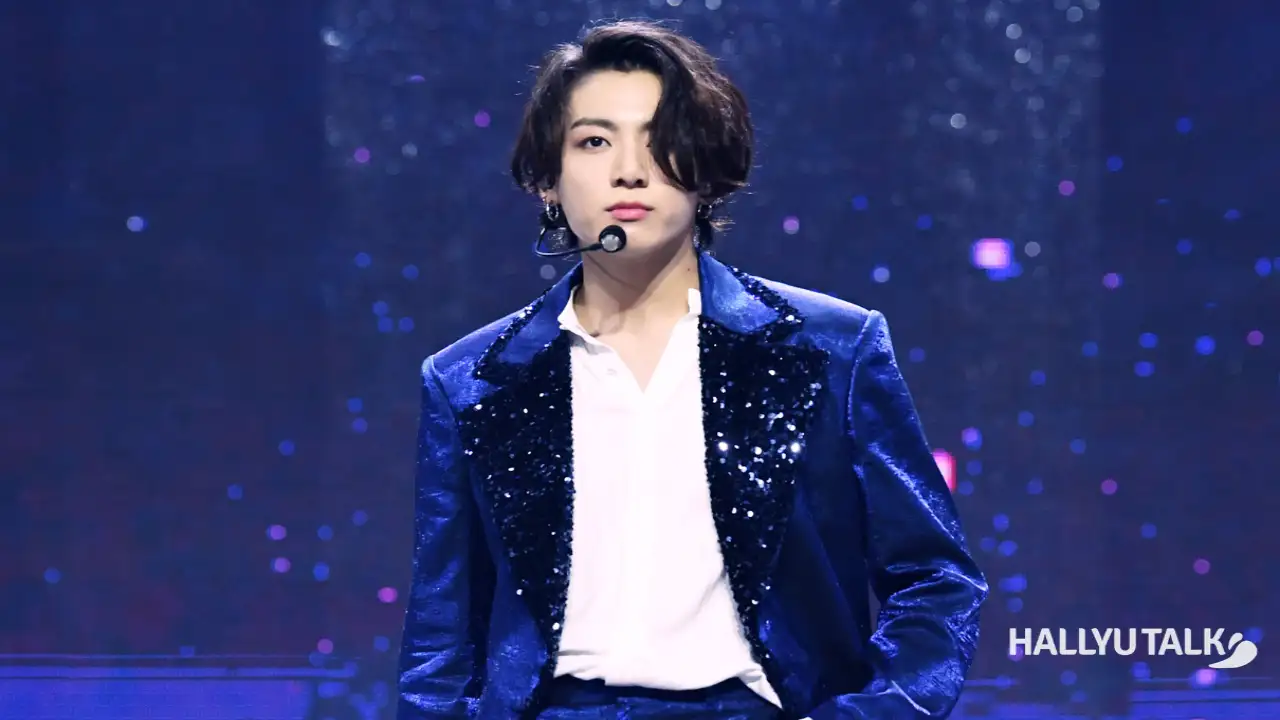 January 9 has been declared as Jungkook Day since Jungkook himself said that it will be a day for ARMYs and him so on this day all the fans come together and share the best moments shared with him over the year and what they look forward to in the new year. This special day holds a lot of meaning for the both of them. 
On January 1st, Jungkook was selected as one of the 200 Greatest Singers of All Time announced by Rolling Stone, a prominent American music media outlet. Jungkook was the only Korean male singer to have the honor of being named. Rolling Stone evaluated Jungkook as "a powerful performer and a singer with very natural talent. He always presents new ad-libs and unexpected vocal riffs." 
According to the latest chart released by Billboard (as of January 7), Jungkook's '2022 FIFA World Cup Qatar' official soundtrack 'Dreamers' ranked 5th in 'World Digital Song Sales'. 'Dreamers' charted on the 'World Digital Song Sales' chart for 6 consecutive weeks, ranking in the top 5 following last week. 'Dreamers' ranked 120th on the 'Global 200', which is compiled in more than 200 countries and regions around the world based on online streaming and digital sales, 66th on the 'Global (excluding the US)', and 15th on the 'Malaysian Song'. It boasted the power of the sound source that entered the week in a row.
Previously, 'Left and Right' and 'Dreamers' were ranked 2nd and 7th most requested songs in 2022 announced by 'Most Requested Live' of iHeartRadio, a famous American radio program. Each climbed to the top, realizing the hot popularity of the local public. 'Dreamers' was the first official World Cup soundtrack to ever top Billboard's Digital Song Sales Chart, as well as sweeping the World Digital Song Sales Chart for two weeks in a row, marking a new milestone in history.
Jungkook's popularity:
Jungkook showed off his popularity and presence by posting his name as No. 1 in 'Best K-Pop Idol'. The media said of Jungkook, "He is known as one of the most popular members of BTS. He tends to steal the show during concerts with his angelic visuals and impressive dancing and singing skills." In addition, on the '2022 Year-End Genius Korea Chart' chart selected by 'Genius Korea' of the US digital music media Genius, he ranked first in the 'Top Male Soloists' and his own. With the solo song 'Stay Alive', he won 2 crowns by climbing to No. 1 on the Top K-OST Songs.
So let's take a look at some of his best moments in 2023 :-
Jungkook took part in the FIFA World Cup 2022 soundtrack Dreamers MV as well as the opening performance, becoming the first K-Pop artist to feature on a FIFA soundtrack. The music video surpassed 100 million views by January 1. The 'Dreamers' music video, which is ranked 16th on YouTube's most popular music video, also gained popularity by ranking first in cumulative views on FIFA's official YouTube channel. The opening ceremony video of Jungkook from BTS performing 'Dreamers' at FIFA World Cup opening ceremony, which was released on FIFA's official YouTube channel on November 20, exceeded 43.7 million views. The song was a pathbreaker as it displayed K-Pop to the rest of the world. 
Jungkook took part in the Run BTS challenge in the best way possible. The video shows Jungkook dancing to BTS' song 'Run BTS'. As soon as Jungkook appeared in the video, he started dancing with swords with powerful movements, captivating the viewers with his charismatic eyes. However, Jungkook suddenly changed into a playful expression, showed a reversal dance move with soft waves, and reinterpreted the intense 'Run BTS' performance without a break. At the end of the video, Jungkook burst into a real laugh at his appearance, making the viewers smile.
BTS released a video titled 'BTS MBTI Lab 2' on their official YouTube channel BangtanTV, showing seven members conducting the MBTI (Personality Type Test). In the video, after the 'MBTI' talk on the topic of personality type, BTS held an extra discussion with the Perilla leaf debate', which has been a hot topic until recently. During a heated discussion about the sesame leaf controversy, Jungkook said, "You shouldn't give (Perilla leaves)!" said firmly, expressing the opinion of an opponent of sweet pumpkin. Continued "Isn't it something you can take off?" Regarding Jin's counter-question, Jungkook once again solidified his stance, saying, "No!" He said that he couldn't tolerate as much as a perilla leaf being picked apart, and then seriously said the reason for the opposition, saying, "First they will take a leaf, but then hold hands, look into each other's eyes, and then they'll get married later."
In addition, the members burst into laughter at the situation where they were going to get married with just one sesame leaf, and J-Hope said, "It doesn't matter if we have faith in each other, doesn't it?" He suggested another opinion that mutual trust is important, but Jungkook said until the end, "I can't!!" He showed the tenacity to push his opinion.
About The Author
A BMM graduate, Anoushka has been writing professionally for over 2 years. K-Pop and K-Dramas consume her day and she... enjoys writing articles about it. So far, she has written close to 3000 articles. She loves films, music, art, and food! She spends most of her time either discovering a new film or burying her nose in a gripping novel.
Read more
Top Comments
There are no comments in this article yet. Be first to post one!