MBTI: BTS' Jimin, ITZY's Lia, Yuna, GOT7's Jackson Wang: 6 K-Pop idols that identify as ENFJ
Continuing the MBTI series, let's take a look at some K-Pop idols that identify as ENFJ or the Protagonist. Read ahead to know more.
Published on Jan 12, 2023 | 04:40 PM IST | 414.3K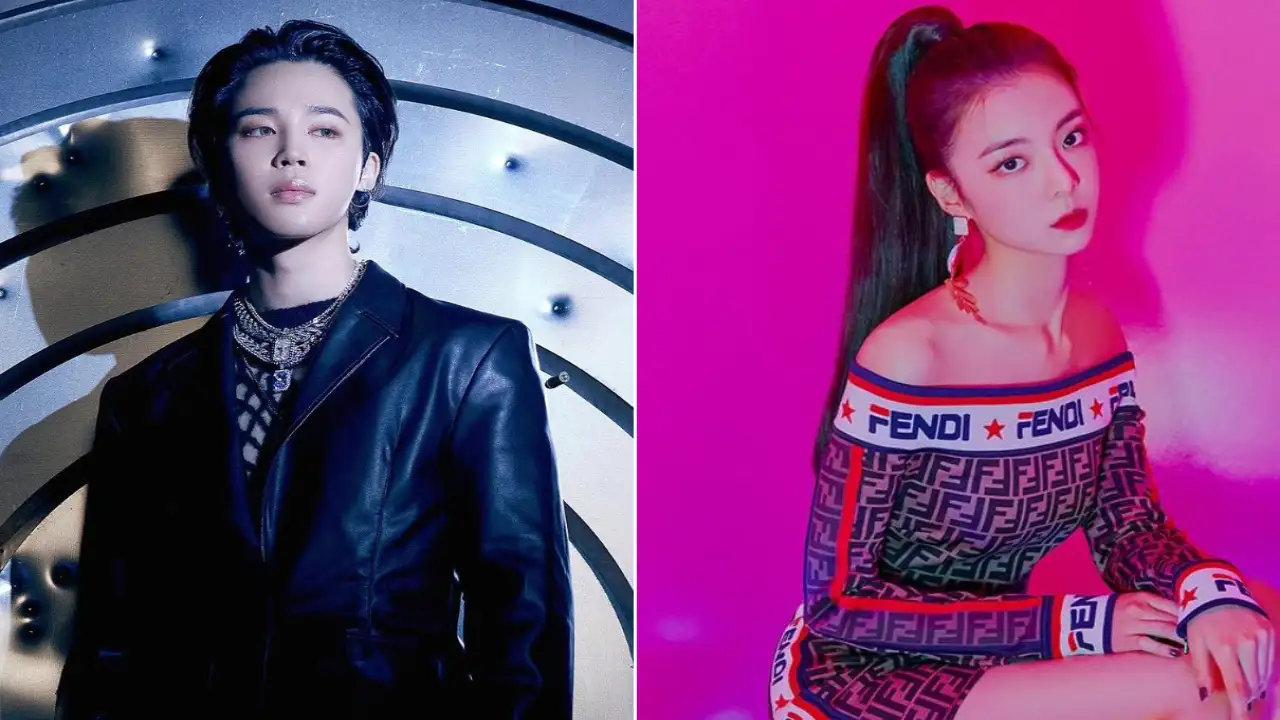 MBTI stands for Myers-Briggs Type Indicator and it is an introspective self-report questionnaire which helps sectioning people into 16 different personality types. ENFJ stands for Extraverted, Intuitive, Feeling, and Judging and are also called The Protagonist, this personality type are warm, sweet and are always up to helping others. They stand by their values and ideals and have overflowing creative energy which helps them in their professional life. They prefer to be planned and organized rather than spontaneous and flexible. They enjoy spending time with other people. 
A music video teaser video for singer Taeyang's 'VIBE' featuring BTS Jimin was released. In the teaser video, Jimin appears in the music video. Jimin, who was first known as a featured artist in the previously released teaser image and raised expectations, worked with Taeyang in the music video as well, enhancing the firepower of Taeyang's new digital single 'Vibe' which' is a song that expresses the subtle emotions that can be felt in a relationship with witty lyrics, and is a song that combines addictive beats with Taeyang and Jimin's charming voices. It has also set an amazing record even before its release. Taeyang's new song 'Vibe', featuring Jimin, topped this week's Hot Trending Songs Powered by Twitter. 
ITZY's report card for the 52-week Circle Chart includes 4 global K-pop charts, 2 digital charts, 2 streaming charts, 1 download chart, 1 album chart, retail It was on the chart a total of 11 times, including one on the album chart. ITZY entered the chart four times on the global K-pop chart, including 'Cheshire' at No. 16, 'SNEAKERS' at No. 58, 'WANNABE' at No. 118, and 'LOCO' at No. 156. Following this, they entered the digital chart with two songs, 'SNEAKERS' at 82nd and 'Cheshire' at 134th.
Jackson Wang, from GOT7, who appeared on this stage last year, was assigned a solo stage for Coachella along with BLACKPINK, who are headlining the event. The Coachella Festival runs from April 14th to 16th and 21st to 23rd. It will be held over two weeks, and BLACKPINK will perform on April 15th and 21st. Jackson Wang will be playing on April 16 and 23. The Coachella Festival, held in Indio, California, started in 1999 and has reached the present. In the beginning, the identity of a rock festival was strong, but now it has changed to a music festival that comprehensively encompasses various genres. After changing routes, Coachella has been imprinted as the most trendy cultural event and a mecca for festivals comparable to Glastonbury. 
ATEEZ ranked 7th on the Billboard main album chart 'Billboard 200' with their first Korean single 'SPIN OFF: FROM THE WITNESS', their agency KQ Entertainment announced on January 9th. ATEEZ entered the Top 10 on the Billboard 200 for the second time after reaching No. 3 with the mini-album vol.8 "THE WORLD EP.1: MOVEMENT" released in August 2022. According to Billboard, physical album sales of 'Spin Off: From the Witness' recorded 40,000 copies, and the album was counted as 1,500 copies.
TOMORROW X TOGETHER's 4th mini album 'Mini Sword 2: Third's Child' sold 220,000 copies in the US last year. It sold 7,000 copies (based on a physical CD of a single album) and ranked third. TOMORROW X TOGETHER ranked 5th in the '2021 Year-end Report' with their 2nd regular album 'Chapter of Chaos: Freeze'. Released in May of last year, 'Mini Sword 2: Third Day's Child' set a record by entering the 'Billboard 200' chart at number 4 and staying there for 14 consecutive weeks.
Here are the idols who are ENFJ:- 
BTS' Jimin
Jimin, a vocalist and dancer for BTS, is known to be an extremely caring member. Even though he isn't the leader, he is always up to help others in whatever way possible. One can see his creative energy in the work he does for ARMYs as well as members' birthdays. 
ITZY's Yuna and Lia 
These two are the visuals and performers of ITZY and are known to be emotional as well as fun, as seen in their vlogs and interviews. Yuna, being the maknae, is a joyful and creative person while Lia is more leader-like and takes care of people around her. 
GOT7's Jackson Wang 
Jackson Wang is a GOT7 member and a talented solo artist as well as business owner. He has been popular for being a gentleman as many videos have shown him to be an absolute sweetheart towards staff members as well as fans. He takes care of his members and constantly thinks about everyone around him. He is real and fun to be around. 
ATEEZ's Seonghwa 
Seonghwa is a member of the South Korean boy group ATEEZ under KQ Entertainment. He is called the mom of the group and is always seen cleaning the dorms. He is also known as the best cook by the members. 
TOMORROW X TOGETHER's Beomgyu:
Beomgyu is one of the funniest members of TOMORROW X TOGETHER and has been known to brighten a room with his jokes and gimmicks. He is extremely talented and creative, as said by his members and fans.
ALSO READ: MBTI: Stray Kids' Hyunjin, SEVENTEEN's DK, BLACKPINK's Jennie: 17 K-Pop idols that identify as INFP
Stay updated with the latest Hallyu news on: Instagram, YouTube, Twitter, Facebook and Snapchat
Are you ENFP? Let us know in the comments below. 
About The Author
A BMM graduate, Anoushka has been writing professionally for over 2 years. K-Pop and K-Dramas consume her day and she... enjoys writing articles about it. So far, she has written close to 3000 articles. She loves films, music, art, and food! She spends most of her time either discovering a new film or burying her nose in a gripping novel.
Read more
Top Comments
There are no comments in this article yet. Be first to post one!