Reply 1997: Seo In Guk, Hoya, Eun Ji Won and Lee Si Eon reminiscence during the chaotic reunion
Lee Si Eon released a fun reunion video alongside Reply 1997 co-stars Seo In Guk, Hoya and Eun Ji Won. Read ahead to know more.
Published on Jan 04, 2023 | 06:21 PM IST | 357.4K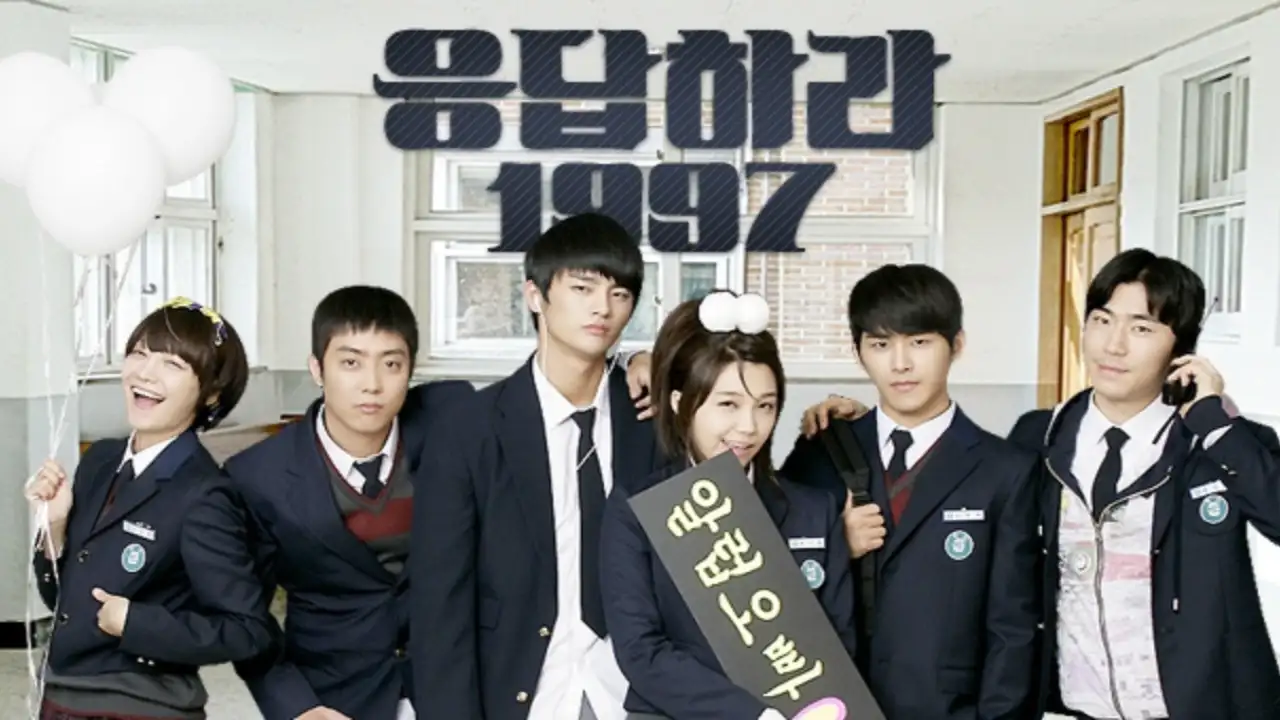 Lee Si Eon posted two videos surrounding the reunion of Reply 1997 male cast- Seo In Guk, Hoya, Eun Ji Won, Lee Si Eon himself and the director Shin Won Ho got together and talked about the days of filming and the drama itself. In the released video, the actors of 'Reply 1997' gather in one place to grill and eat meat, drink alcohol, and enjoy a real mukbang.
About the drama:
'Reply 1997', which enjoyed great popularity in 2012, depicts the story of a high school girl who is obsessed with an idol group and five friends in the 1990s. Jung Eun Ji, Seo In Guk, Shin So Yul, Eun Ji Won, Hoya, Lee Si Eon, Sung Dong Il, Lee Il Hwa, etc. appeared and gathered many topics. Since then, the 'Reply' series has gained a lot of popularity. It centers on the lives of six friends in Busan, as the timeline moves back and forth between their past as 18-year-old high schoolers in 1997 and their present as 33-year-olds at their high school reunion dinner in 2012, where one couple will announce that they're getting married. As the first installment of the Reply series, it also portrays the extreme fan culture that emerged in the 1990s when first generation idol groups such as H.O.T. and SECHSKIES took center stage and K-pop was just beginning to blossom.
Lee Si Eon:
Lee Si Eon posted a picture on his personal Instagram account with the caption, "10 years since Reply 1997". He said, "I miss Bang Sung Jae," and expressed his longing for the tvN drama "Reply 1997," in which he appeared, saying, "Yoon Yoon Jae, Sung Si Won, Do Hak Chan, Bang Sung Jae, Kang Jun Hee and Yoo Jung, my friends."
Reply 1997:
In 'Reply 1997', the main character, Sung Siwon (Jung Eun Ji), started searching for a husband against the backdrop of a class reunion in 2012. Yoon Yoon Je (Seo In Guk), a childhood friend who has never left Si Won's side, Yoon Tae Woong (Song Jong Ho), Si Won's high school teacher and Yoon Yoon Je's older brother, Do Hak Chan (Eun Ji Won), a transfer student from Seoul, Appeared as various characters, such as Kang Joon Hee (Hoya), who has a good mood, and Bang Sung Jae (Lee Si Eon), who made a good atmosphere, and as the episode progressed, one by one was excluded from Siwon's husband.
In the drama, Sung Siwon's future hope is Tony Ahn's wife. She writes blood letters to become a fan club executive, sleeps in front of Tony's house, and even enters university with a fanfic about him. Through an episode of Sung Siwon, an avid fan of HOT Tony An, the originator of the idol craze, the episode touched on popular songs and fashion at the time, stimulating viewers' nostalgia. Sung Dong Il and Lee Il Hwa appear as the parents of Sung Siwon. Sung Dong Il played a big part in the story as a coach for twins in Seoul, who was tough on words but fooled inside, and Lee Il Hwa played a big part in the story as a housewife who showed an unbearable amount of food.
Amazing parts about the drama:
Kang Jun Hee expressed homosexuality in 'Reply 1997' and he expressed the feelings of a homosexual extremely well. In 'Reply 1997', Kang Jun Hee continued his unspeakable unrequited love for Yoon Jae, and Hoya showed it well through his sad eyes and expression. It was a material that felt somewhat difficult in the drama, but it was not expressed lightly and was accepted by the public without much resistance.
In 'Reply 1997', it reminded viewers of the memories of the time with props that were popular at the time. Popular dramas, games, and PC communications that were popular at the time were used, and a soccer game called 'Tokyo Battle' and a Korean series in 1992 were mentioned, but they did not occupy a large part.
They revealed a lot of new facts about the drama :- 
They first talked about how Lee Si Eon would not do well since it was a nostalgia-dependent drama and since it was very rarely done- he did not have any hope for his acting career at that point. Seo In Guk and him even watched the first episode together. To that statement, Director Shin said that he understood the reluctance and he felt the same while creating the drama, since at that point it had only been 15 years since the craze of H.O.T and SECHSKIES but he was eternally grateful for how well it did for him and it being his first drama, it allowed him to create the Reply series, Prison Playbook and Hospital Playlist. 
Director Shin revealed that he hand-picked Eun Ji Won for a role in the drama as it would have been a fun concept to choose the SECHSKIES' leader in a drama that surrounded the group and other artists during that time. Being someone who never acted before, Eun Ji Won was skeptical about joining the cast but as soon as he met the rest and acted alongside, he received a knack for acting. Even though he never acted after that, he was always grateful for the opportunity he received. 
Being the beginning for the long list of loved healing dramas, they were thankful to Director Shin and the writers who created the drama in a time when romance and melodrama was at its peak. The concept of not revealing the husband till the end of the drama went on till the last Reply drama and it was revealed that the cast members also didn't know till the end. This fun reunion allowed us to reminisce about the beautiful drama and get to know some unknown facts about the drama too! 
About The Author
A BMM graduate, Anoushka has been writing professionally for over 2 years. K-Pop and K-Dramas consume her day and she... enjoys writing articles about it. So far, she has written close to 3000 articles. She loves films, music, art, and food! She spends most of her time either discovering a new film or burying her nose in a gripping novel.
Read more
Top Comments
There are no comments in this article yet. Be first to post one!