Seo Hyun Jin opens personal Instagram account; 5 of her best K-Dramas to watch feat Why Her and more
Why Her star Seo Hyun Jin begins her personal Instagram account and the first pics are extremely adorable. Read ahead to know more.
Published on Jan 04, 2023 | 05:06 PM IST | 424K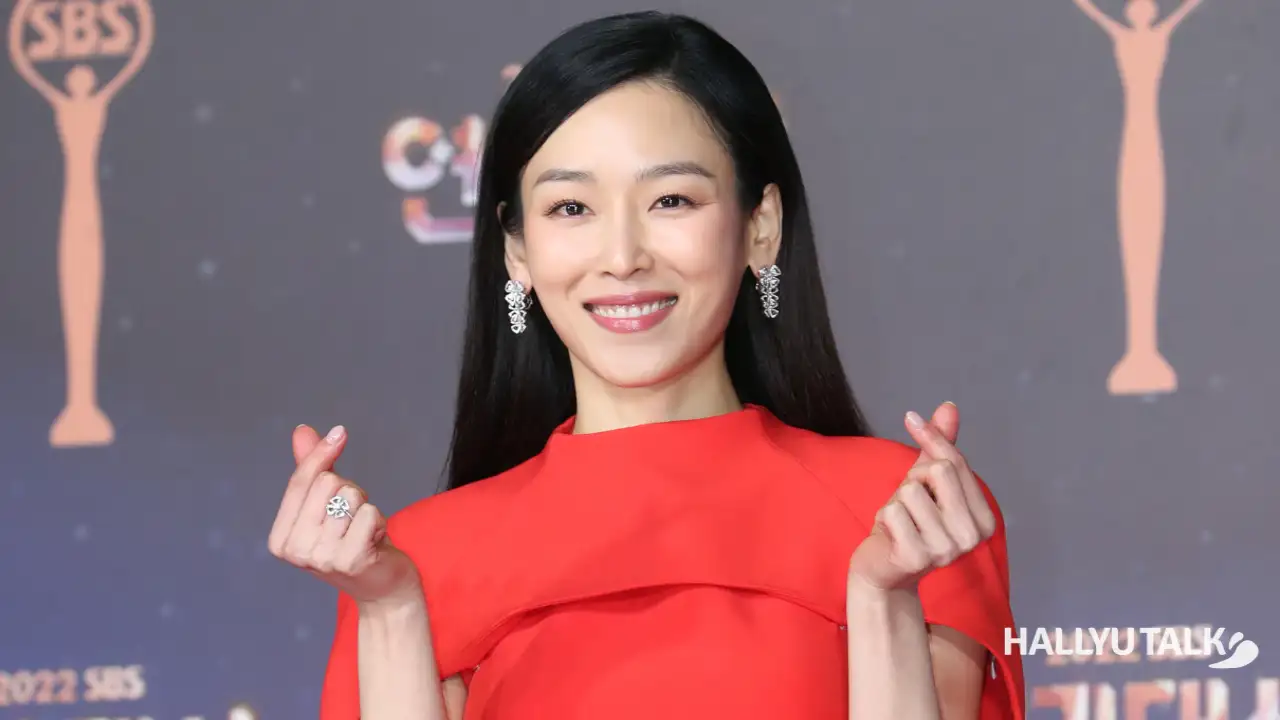 On January 4th, Soop Management, Seo Hyun Jin's agency, said on the official social media post, "The official Instagram of actor Seo Hyun Jin has been opened. In the future, please see the news of actor Seo Hyun Jin on Instagram." Seo Hyun Jin posted on her newly opened Instagram, "Cedar, are you sleepy? She posted a photo with the caption, "Look at my mom." In the released photos, Seo Hyun Jin's happy daily life was captured by looking at the dog with affectionate eyes and a cute companion dog. Upon Seo Hyun Jin's new personal Instagram account opening, netizens responded enthusiastically, saying, "It's a great gift from the New Year," and "I'm so happy."
Seo Hyun Jin's achievement:
Seo Hyun Jin received the Best Actress Award in the mini-series genre at the '2022 SBS Drama Awards', for Why Her, which was broadcast live in Seoul on December 31st. Seo Hyun-jin said that she came with a light heart, but seeing her accepting the award made her feel complicated. Seeing her receiving the award with great care made her think that it would be great if she could continue to act with perseverance for a long time.
She continued saying that there are no dramas without incidents, but her dramas also had a lot of things. She thanked the cast members and said that she loves the members who worked hard to make a drama. She thought it was the best at the time, but sincerely hoped it wasn't arrogance and it comes off that way because of the viewers. She thanks them for supporting and loving the actors who are not one-sided, and for choosing one of the many platforms and spending your time. She promised that she will continue to be an actor who works hard.
Here are some Seo Hyun Jin starrer dramas to watch :-
The drama Why Her is a heartbreaking yet thrilling story of Oh Soo Jae, a cold-hearted lawyer who became empty inside after pursuing only success in 'to live, on the top, harder' and Gong Chan, a law school student who is not afraid of anything to protect her. Seo Hyun Jin plays lawyer Oh Soo Jae and Hwang In Yeop plays law school student Gong Chan, and the entangled relationships and narrative centered on Oh Soo Jae are superbly resolved through a detailed script, sensuous direction, and believable acting. Centering on Oh Soo Jae, the intertwined relationships and narratives will be excellently resolved with a detailed script, sensuous directing, and trustworthy acting. Viewers' expectations are focused on the birth of an intense mystery courtroom. Seo Hyun Jin's transformation is by far the best point to watch. She swallows regret and completes a unique character as the star lawyer 'Oh Soo Jae', who has become poisoned.
It tells the story of people living under the name of 'adults', each holding their own 7-year-old in their hearts, living together in a building where a murder case took place. She takes on the role of Kang Da Jung, a woman that carries many scars from her childhood which makes her fear new people while Kim Dong Wook (Joo Young Do) plays the role of a psychiatrist who spends his days taking care of others, even though he has scars of his own. Yoon Park took on the role of Chae Joon, a man who pursued Kang Da Jung once he got back into her life. The healing drama helps people understand mental health issues better and people have different ways of coping with their issues.
Black Dog (2019)
It depicts the reality of school, a microcosm of society, with a calm yet sharp gaze, and throws a lot of things to think about. A 'black dog' who is reluctant to adopt just because he is black. 'Black dog syndrome', which is used in the meaning of depression or discouragement, is a sociological term, and it is used as a drama title, and its meaning has recently been highlighted. This is the story of 'Black Dog', a drama about a part-time teacher. The drama depicts Go Ha Neul (Seo Hyun Jin), a newcomer who became a part-time teacher, who has just joined a social organization and is confronted with a harsh reality with high walls. It talks about the poor situation of fixed-term teachers, and furthermore, the professional joys and sorrows of all teachers.
Seo Hyun Jin (playing Han Se Gye), who lives with someone else's face for a week a month, and Lee Min Ki (playing Seo Do Jae), who has facial blindness, cannot recognize other people's faces. was drawn to form a relationship in earnest. Seo Hyun Jin plays Han Se Gye, a top star actress. She is a world-class actress, but since she was 20 years old, she suffers from a disease that changes her appearance to someone else's appearance once a month. Lee Min Ki, who is connected to Seo Hyun Jin through a red heart, takes on the role of Seo Do Jae, who got into an accident while trying to save his grandmother from being hit by a car. The accident made Do Jae unable to distinguish people's faces.
Temperature Of Love (2017)
Five years ago, Lee Hyun Soo (Seo Hyun Jin) and On Jeong Seon (Yang Se Jong) fell in love but broke up. It could be said that it was love enough to not hold on to the end, but the story of Hyun Soo, who is realistic and rational, and Jeong Seon, who does not cling to love because of her mother who relies on a man, became the reason for the breakup. However, regret and longing for the thrill of five years ago were the driving force behind their reunion.
ALSO READ: Korean reality shows Single's Inferno and Transit Love are all the rage: Here's why
Stay updated with the latest Hallyu news on: Instagram, YouTube, Twitter, Facebook and Snapchat
Which is your favorite Seo Hyun Jin drama? Let us know in the comments below.
About The Author
A BMM graduate, Anoushka has been writing professionally for over 2 years. K-Pop and K-Dramas consume her day and she... enjoys writing articles about it. So far, she has written close to 3000 articles. She loves films, music, art, and food! She spends most of her time either discovering a new film or burying her nose in a gripping novel.
Read more
Top Comments
There are no comments in this article yet. Be first to post one!