The Good Bad Mother Ep 1-2 Review: Lee Do Hyun transforms into a cold prosecutor with hatred for Ra Mi Ran
JTBC's latest slice of life drama The Good Bad Mother starring Lee Do Hyun, Ra Mi Ran, Ahn Eun Jin and more revealed the first two episodes and here's our review.
Published on Apr 27, 2023 | 08:40 PM IST | 244.8K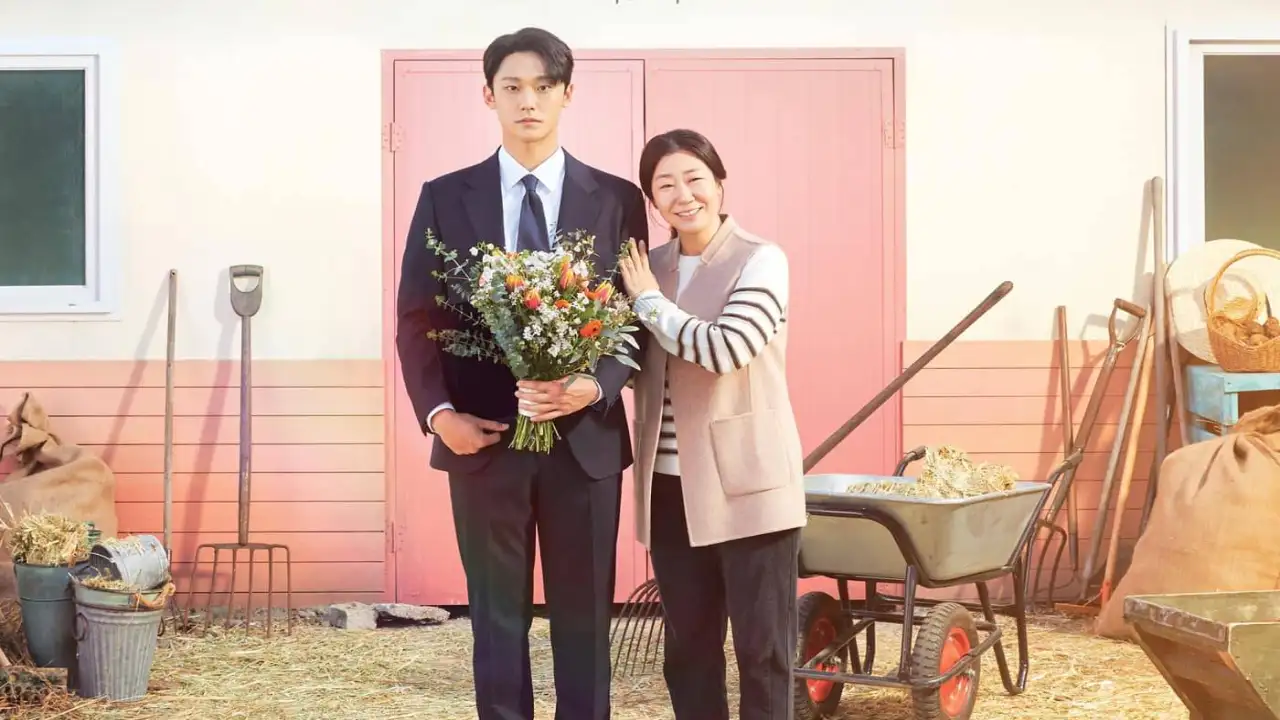 Name: The Good Bad Mother
Premiere date: 26 April 2023
Cast: Lee Do Hyun, Ra Mi Ran, Ahn Eun Jin, Yoo In Soo
Director: Shim Na Yeon
Writer: Bae Se Young
Genre: Slice Of Life, Drama, Romance
No. of Episodes: 16
Where to watch: JTBC, Netflix
Episode 1 begins when Youngsoon (Ra Mi Ran) responds to Haeshik's simple but sincere marriage proposal, and the two form a couple's kite and continue their honeymoon life. A day of waiting for a child to be born next fall was a series of happiness. However, ahead of the Olympics to be held that year, Yongra Construction received an unreasonable demand for demolition, saying that the front of the pig farm would be used as a torch relay route and a marathon course. Hae Sik fought back to protect the pig farm, but Song Woo Byeok (played by Choi Moo Sung), director of Yongra Construction, took everything away with a deliberate arson.
Ra Mi Ran's decision: 
That night, Youngsoon faced Haeshik, who had become a cold corpse in the hospital morgue. She tries to reveal the truth of the fire case, saying that he found important evidence, and questions the suspicious death of her husband, who said she would expose Song Woo Byeok's corruption. There was nothing more Youngsun could do. However, she made up her mind to live even for the sake of the child she will meet soon. And with a promise, "I will not let this child live like us," she headed to Jowoori Village with her full-term body. Youngsoon's entry into Jowoori was not easy. The appearance of the strangers was not enough, and when the pig farm was built, the resistance of the villagers was strong. However, it turns out that thanks to the warm and friendly residents, Youngsoon was able to give birth safely to Kang Ho (Lee Do Hyun), and became friends with neighbors. 
Youngsoon and Kang Ho's relationship: 
True to the name 'Kang Ho' that Hae Sik gave him while he was alive, Youngsoon clung tenaciously to raising her one and only son into a strong and powerful person. He had to study hard so that He could become a judge and prosecutor. On the other hand, Kang Ho also lived as an idiot who only studied to become a judge and prosecutor that his mother Youngsoon decided for him to become instead of his own dream. Time passed and the day of the decisive battle dawned when Youngsoon and Kangho's efforts would shine. It was the day of Kang Ho's entrance exam. However, Mi Joo (Ahn Eun Jin), who came to cheer Kang Ho, got into a car accident in front of the exam hall, and Kang Ho gave up the exam and stayed by Mi Joo's side at the hospital. What came back to him was her mother Youngsoon's baptism of water gourd. Young-soon's one sentence, "Why ruin your life for someone else!" angering Kang Ho, who had endured her taunts his whole life. They fought and the harsh words motivated Kang Ho to change. 
Kang Ho's change: 
Prosecutor Kang Ho was depicted standing in court. In a trial involving a fall at a construction site, he sought a three-year prison sentence for the representative of a subcontractor who failed to install a safety device. The defendant's wife was waiting in front of the prosecutor's office after returning from the trial. She asked Kang Ho for help, saying that his husband was being threatened by the construction company Woobyeok Construction, and that the lawyer was also one of them. However, Kang Ho called somewhere and reported that "work has become a bit of a headache," and gave an unexpected twist by suggesting an unusual relationship with Song Woo Byeok (Choi Moo Sung), the director of Yongra Construction in the past and the current chairman of Woo Byeok Group, who killed Hae Shik.
Episode 2: 
Upon learning that Oh Tae Soo (Jung Woong In) had a child out of wedlock, Choi Kang Ho informed Song Woo Byeok (Choi Moo Sung) of this fact. Song Woo Byeok put on a happy expression. Choi Kang Ho mentioned that a superior company can do anything if only President Oh Tae Soo is in their hands. Choi Kang Ho then suggested to Song Woo Byeok that he marry Oh Ha Young by accepting him as his real son. Song Woo Byeok met Oh Tae Soo and revealed that he would put Choi Kang Ho on his family register. Subsequently, Choi Kang Ho was commissioned to deal with Oh Tae Soo's out-of-wedlock child, and was depicted pushing a vehicle into a river. Choi Kang Ho silently handed over the adoption agreement to Jin Youngsoon. Choi Kang Ho said, "I am going in as Chairman Song's adoptive son. Please put your stamp on the agreement there," he said coldly. Hearing this, Jin Youngsoon said, "I'm your mother, but whose son are you going to be?" she was taken aback. 
The two episodes gave an insight on the tenacious relationship between the mother-son duo and while the previews promised a sweet and sour family drama, there is a lot of mystery involved to, making the viewers want to tune in for next week's episodes!
ALSO READ: EXO's Suho to make special appearance in Aramun's Sword: Arthdal Chronicles feat. Lee Joon Gi, Shin Se Kyung
Stay updated with the latest Hallyu news on: Instagram, YouTube, Twitter, Facebook and Snapchat
About The Author
A BMM graduate, Anoushka has been writing professionally for over 2 years. K-Pop and K-Dramas consume her day and she
...
Read more
Top Comments
There are no comments in this article yet. Be first to post one!