Why is the Korean Lunar New Year or Seollal the most important holiday for Koreans? Here are the details
Korean Lunar New Year or Seollal is coming soon and the Korean community is already abuzz with excitement.
Published on Jan 22, 2023 | 10:01 AM IST | 172.8K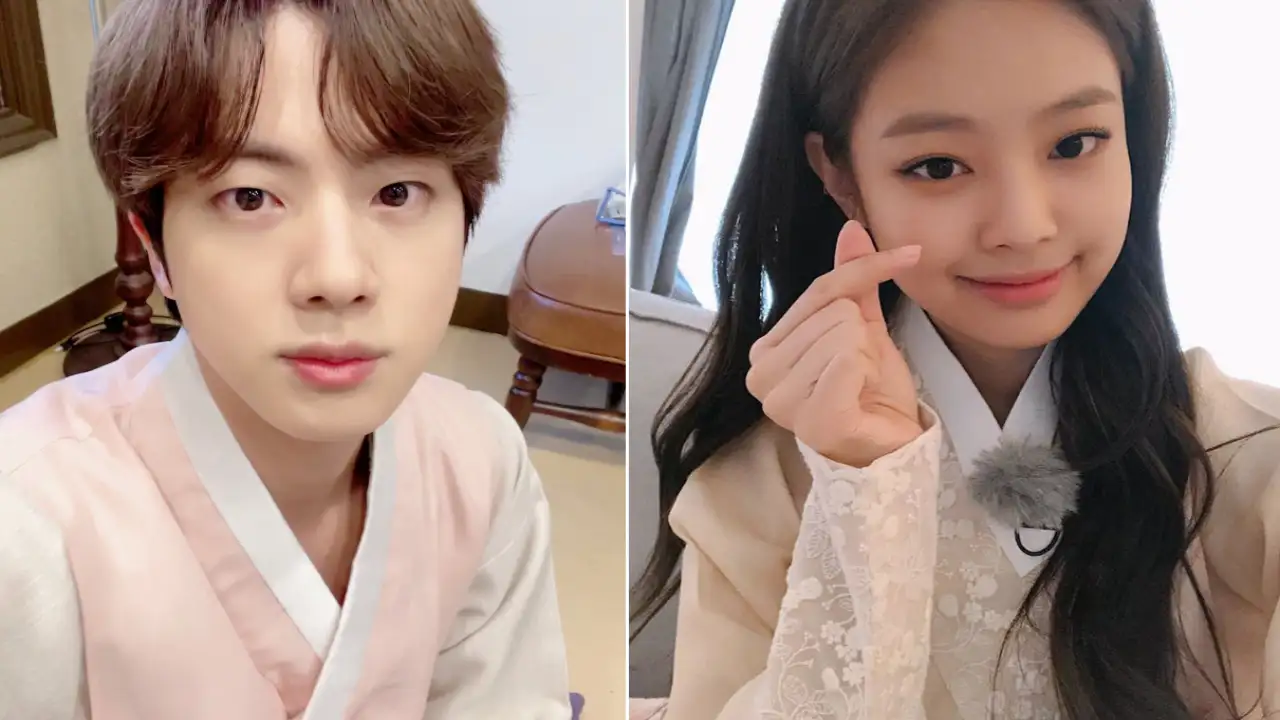 Seollal is a festival and national holiday commemorating the first day of the Chinese lunisolar calendar. Originating from ancient China, it is one of the most important traditional holidays in the Korean Peninsula, being celebrated in both North Korea and South Korea. 
Seollal (설날) is the time of the year where families come together and welcome the new year. It is considered one of the most important days as the Koreans grow one year older on that day and look back at the fruitful year before. They also wish for a prosperous year ahead with their traditions, wishes and food which carries a lot of significance. 
K-Pop artists send wishes: 
On January 21st, BTS released a video titled 'BTS 2023 Happy Seollal Greeting' through the official YouTube channel 'Bangtan TV'. In this video, RM said, "Finally, Lunar New Year has come. I hope you eat a lot of tteokguk and play yut, just like New Year's Day. Starting this year, I am filming this video hoping that I will be a year older." Jin asked, "Then will I become younger too?", and Suga and Jimin were delighted, saying, "It must have changed." Jungkook jokes, "Your body age is the same."
J-Hope said, "I hope it will be a meaningful time and a place to meet my family after a long time." Global group BTS members are currently focusing on individual activities and are still communicating with fans.
On January 21st, NewJeans delivered their 2023 Lunar New Year greetings with an official video. In the video, NewJeans said, "This year is the year of the Rabbit, and it is a special year for New Jeans as well," and conveyed their feelings on the first Lunar New Year after their debut. NewJeans said, "I'm even more excited and excited because it's 2023, which starts with Bunnie's (official fan club name). We will show you many activities in the future, so please look forward to it. I hope you have a warm holiday while eating delicious food. The weather is very cold, so be careful not to catch a cold, and NewJeans will cheer you on for a happier year in 2023."
NewJeans is the title song of the same name of the single album 'OMG' and the b-side song 'Ditto', KBS2 'Music Bank', SBS 'Inkigayo', MBC 'Show! Music Core' and other music broadcasts, winning 6 crowns, and is active.
IVE also dressed up in hanbok and delivered New Year's greetings. On January 21st, IVE released a video wearing hanbok on their official account and sang a children's song for wild rabbits in the year of the rabbit in the year of the rabbit, showing off their rabbit-like cuteness.
"The new year of 2023, the Year of the Bunny, has arrived. I hope you meet a lot with your beloved family and friends and have a happy holiday. The weather is still cold, so don't forget to take care of your health." Along with this, "In 2023, IVE will return with a more diverse and better appearance. Please wait a little bit," they added. IVE will meet fans with the second performance of the first fan concert 'The Prom Queens' to be held on February 11th and 12th.
Sebae:
Considered one of the most important traditions, Sebae is the act of kneeling on the ground and bowing deeply so that your hands are also on the ground. It is usually the younger members of the family that bow to their elders on this day and take their blessing. The deep bow signifies the respect they have for their elders. In exchange for the greetings, the elders give New Year's money or Sebaetdon. It is also important for the person to perform this tradition while wearing Hanbok, a traditional Korean attire worn on important occasions like Seollal, Chuseok and more.
While bowing, they say 'saehae bok mani badeuseyo', which means I hope you receive luck and prosperity in the new year. This is also an important part as it shows their intention and love towards their family members, which is why it is important to be with family during Seollal.
Charye:
Another important tradition is Charye, which involves the preparation of food by female relatives and the serving of food to ancestors by male relatives. This is also observed during Chuseok and other important days of the year but on Seollal, it is extra important as they begin the new year by receiving blessings from their ancestors as well, which they get when they eat the food they present in front of their ancestors.
Yutnori and Tteokguk:
As seen before during BTS' greeting, RM talks about playing Yutnori and eating Tteokguk, which are the fun traditions of Seollal. Yutnori is played using a set of specially designed sticks and is considered appropriate for all ages and genders. The game is played by throwing four sticks and moving your game markers around the board depending on the number of up-facing sticks. Each team has four markers and the first team to get all four of their markers around the board wins. While Tteokguk is a sliced rice cakes and broth soup which is served on Seollal to signify the beginning of the year with a clear mind and body as the white rice cakes and clear broth is calming and refreshing.
ALSO READ: The Sound Of Magic's Choi Sung Eun to star alongside Song Joong Ki in the upcoming romance film?
Stay updated with the latest Hallyu news on: Instagram, YouTube, Twitter, Facebook and Snapchat
What is your favorite tradition of Seollal? Let us know in the comments below.
About The Author
A BMM graduate, Anoushka has been writing professionally for over 2 years. K-Pop and K-Dramas consume her day and she... enjoys writing articles about it. So far, she has written close to 3000 articles. She loves films, music, art, and food! She spends most of her time either discovering a new film or burying her nose in a gripping novel.
Read more
Top Comments
There are no comments in this article yet. Be first to post one!