91 Heartwarming Family Reunion Quotes to Inspire Togetherness
Bring your family closer together with inspiring family reunion quotes! Explore the words for your next get-together toast or speech to make them feel loved.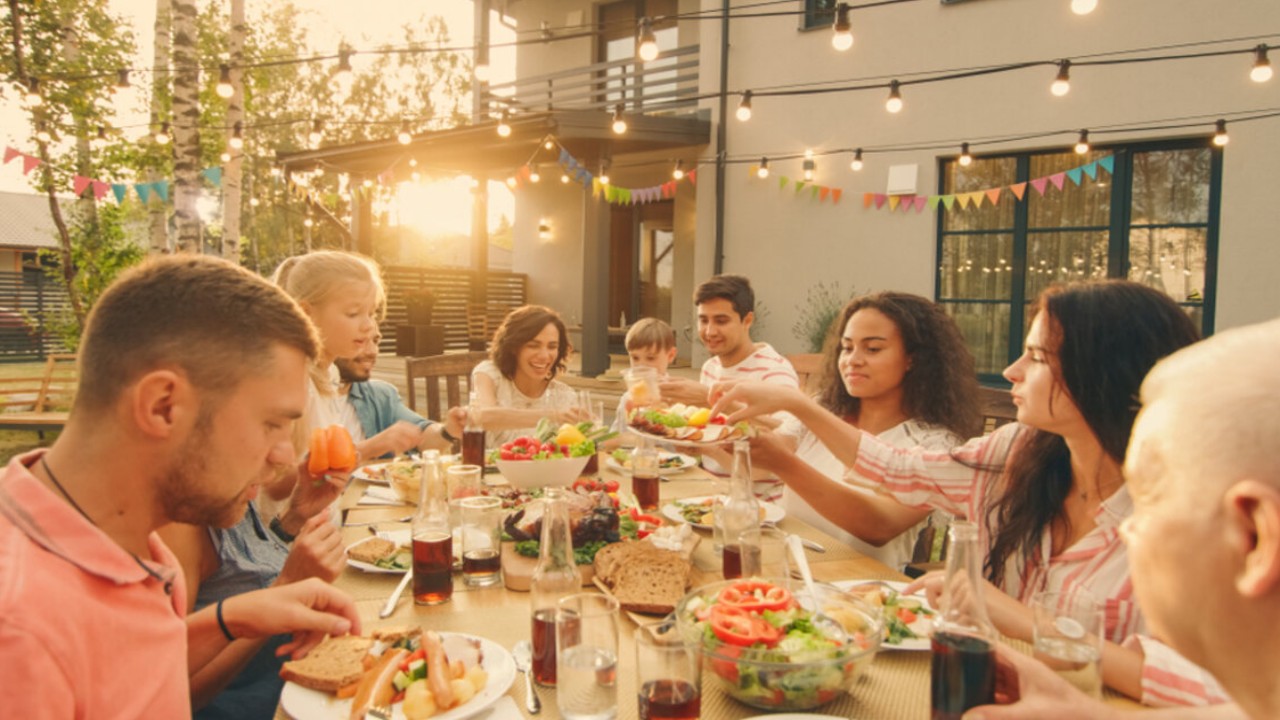 Family reunions are treasured occasions when we unite with loved ones from near and far, making amazing memories and forming stronger bonds. These moments are like a symphony of emotions, where laughter, tears, and love blend harmoniously. On such occasions delivering family reunion quotes can leave an everlasting impact on your loved ones. These quotes celebrate the joy of being together and inspire us to appreciate the precious gift of family. They remind us that no matter how far we may wander in life, our family remains a constant anchor, providing strength, support, and unconditional love.
Join us in celebrating the beauty of kinship, the significance of shared memories, and the love that binds us all. Explore the world of get-together sayings and discover how they can turn an ordinary gathering into an extraordinary celebration of love and unity. Embrace these words with open hearts, and let the magic of family reunions fill your souls with joy and appreciation for the most cherished gift - your family.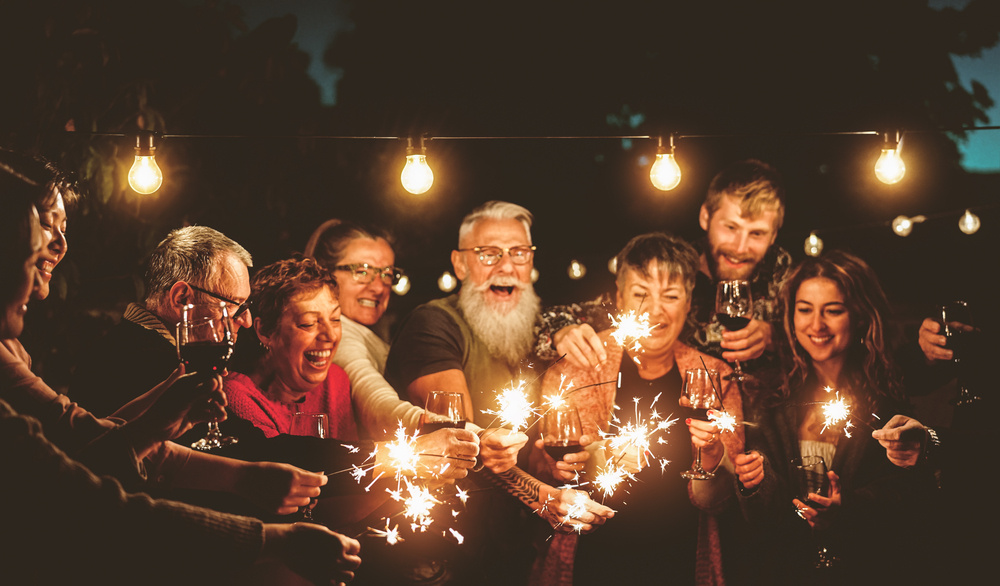 Family Gathering Quotes to Capturing the Unity of Coming Together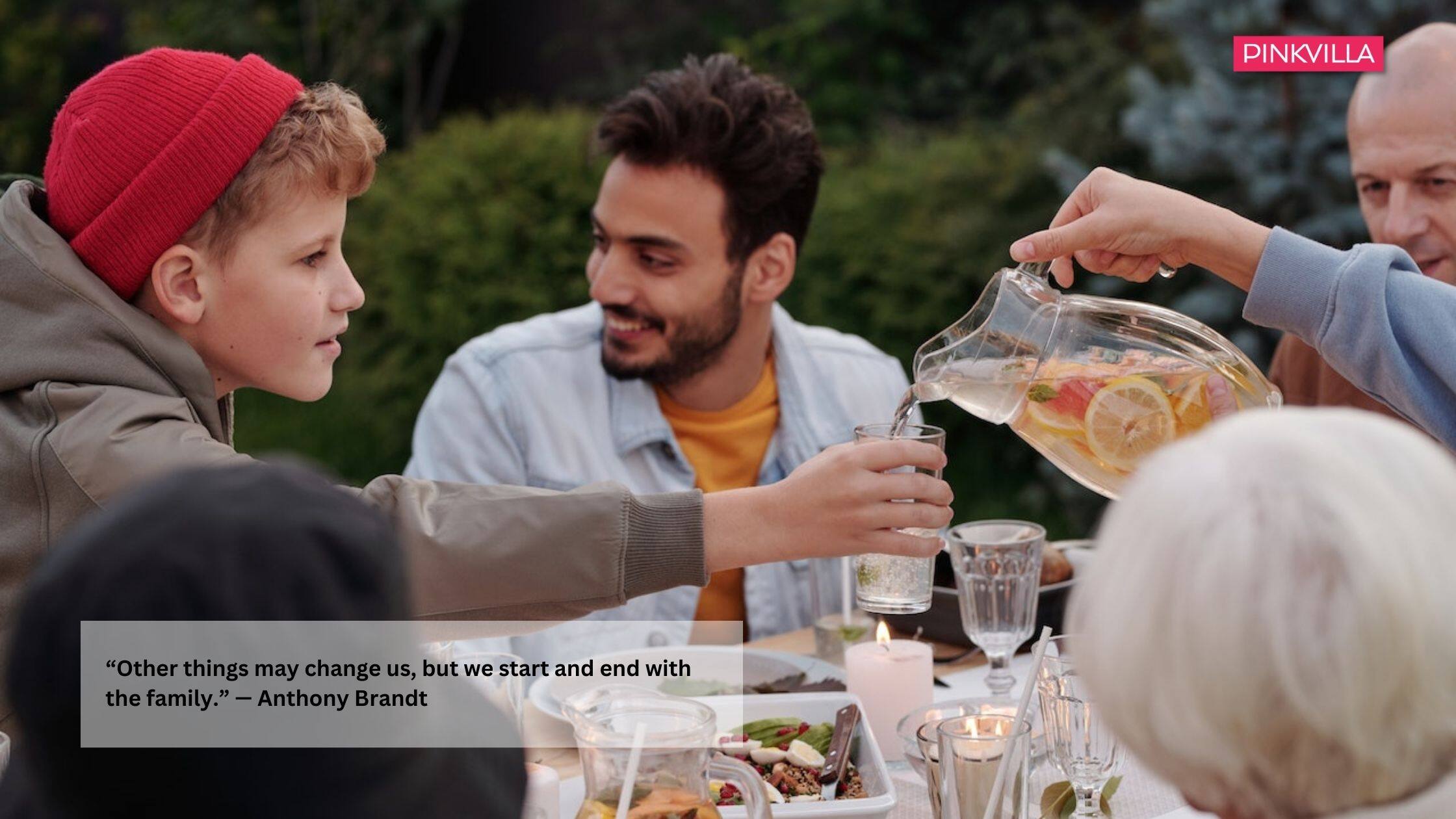 1. "Other things may change us, but we start and end with the family." — Anthony Brandt
2. "You don't choose your family; they are God's gift to you, as you are to them." — Desmond Tutu
3. "To us, family means putting your arms around each other and being there." — Barbara Bush
4. "Call it a clan, call it a network, call it a tribe, call it a family. Whatever you call it, whoever you are, you need one." — Jane Howard
5. "The only rock I know that stays steady, the only institution I know that works is the family." — Lee Iacocca
6. "Generations pass like leaves fall from our family tree. Each season new life blossoms and grows benefiting from the strength and experience of those who went before." — Heidi Swapp
7. "Family is essential because we all yearn to feel like we belong to something greater than ourselves." — Laura Ramirez
Inspire Unbreakable Family Connections with These Meetings Quotes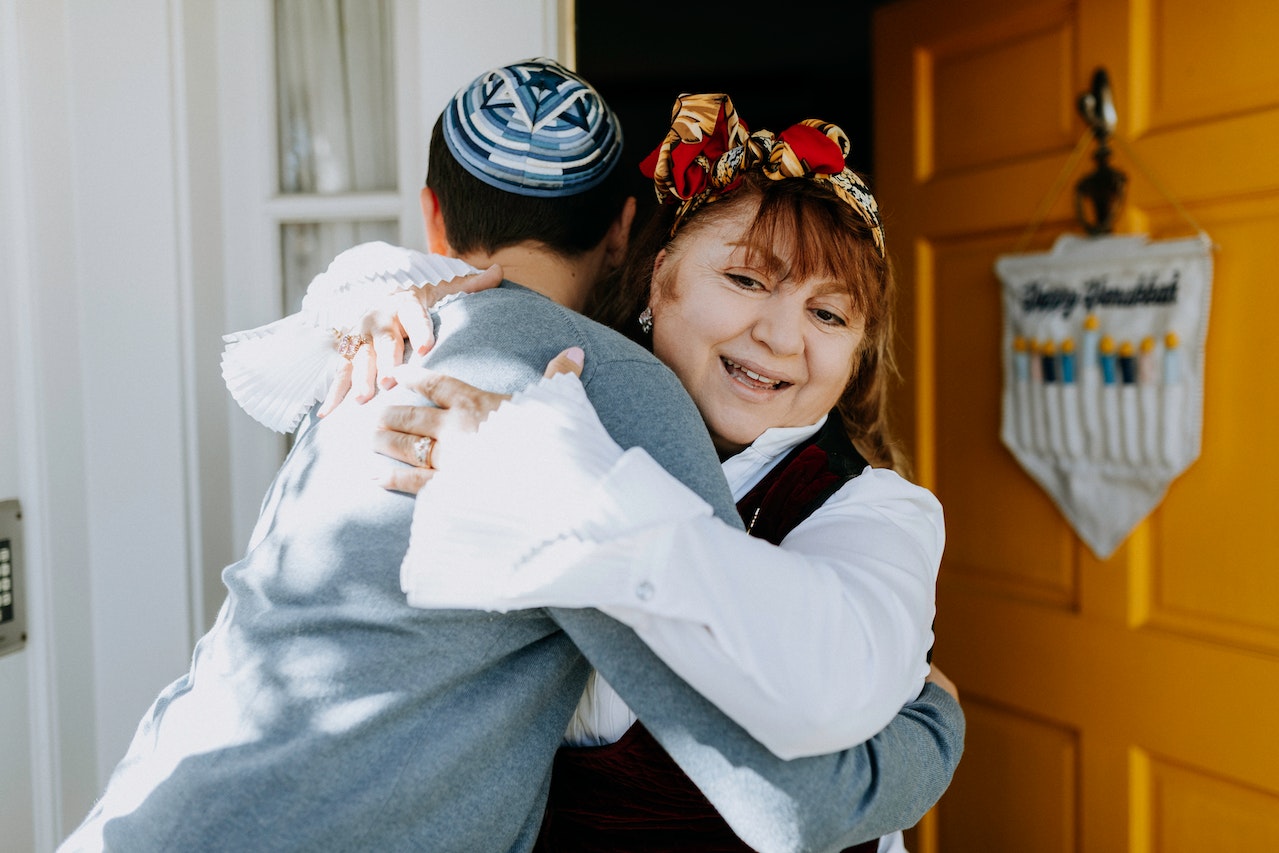 8. "The great gift of family life is to be intimately acquainted with people you might never even introduce yourself to, had life not done it for you." — Kendall Hailey
9. "Some of us can live without a society but not without a family." — Amit Kalantri
10. "Our most basic instinct is not for survival but for family. Most of us would give our own life for the survival of a family member, yet we lead our daily life too often as if we take our family for granted." — Paul Pearsall
11. "The secret is to make sure your family comes before anything else, because no matter what you do you've got to come home." — Barry Gibb
12. "The strength of a family, like the strength of an army, is in its loyalty to each other." — Mario Puzo
13. "What greater thing is there for human souls than to feel that they are joined for life - to be with each other in silent unspeakable memories." — George Eliot
14. "You can kiss your family and friends good-bye and put miles between you, but at the same time you carry them with you in your heart, your mind, your stomach, because you do not just live in a world but a world lives in you." — Frederick Buechner
15. "When our hearts turn to our ancestors, something changes inside us. We feel part of something greater than ourselves. Our inborn yearnings for family connections are fulfilled when we are linked to our ancestors." — Russell M. Nelson
Reflect on the Importance of Family with These Reunion Quotes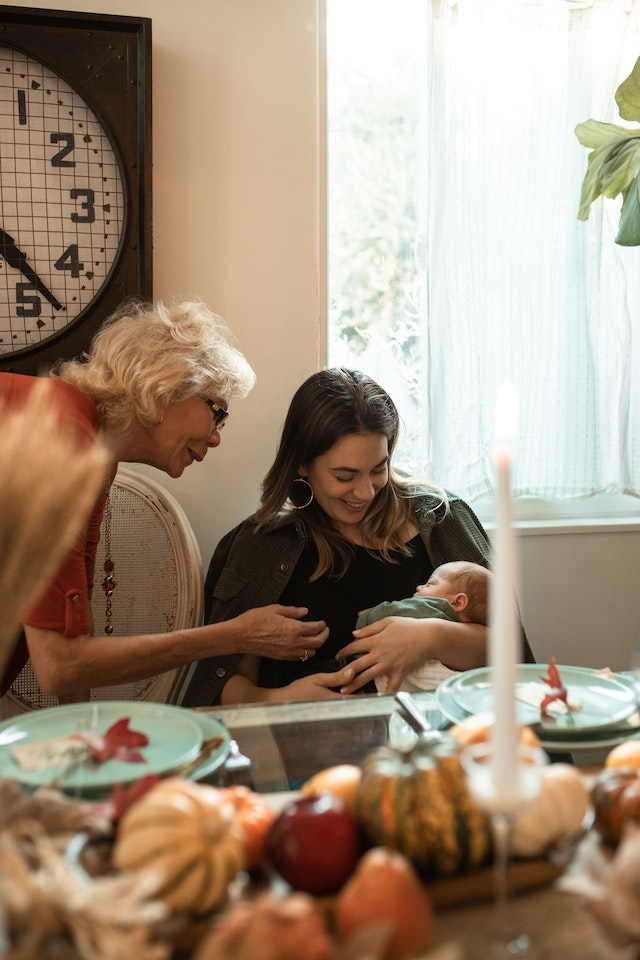 16. "If you don't recount your family history, it will be lost. Honor your own stories and tell them too. The tales may not seem very important, but they are what binds families and makes each of us who we are." — Madeleine Engle
17. "In every conceivable manner, the family is link to our past, bridge to our future." — Alex Haley
18. "One of the things that binds us as a family is a shared sense of humor." — Ralph Fiennes
19. "The bond that links your true family is not one of blood, but of respect and joy in each other's life." — Richard Bach
20. "If the family were a fruit, it would be an orange, a circle of sections, held together but separable—each segment distinct." — Letty Cottin Pogrebin
21. "Rejoice with your family in the beautiful land of life." — Albert Einstein
22. "The only thing sweeter than union is reunion." — Kathleen McGowan
Short Family Reunion Quotes to Inspire Connection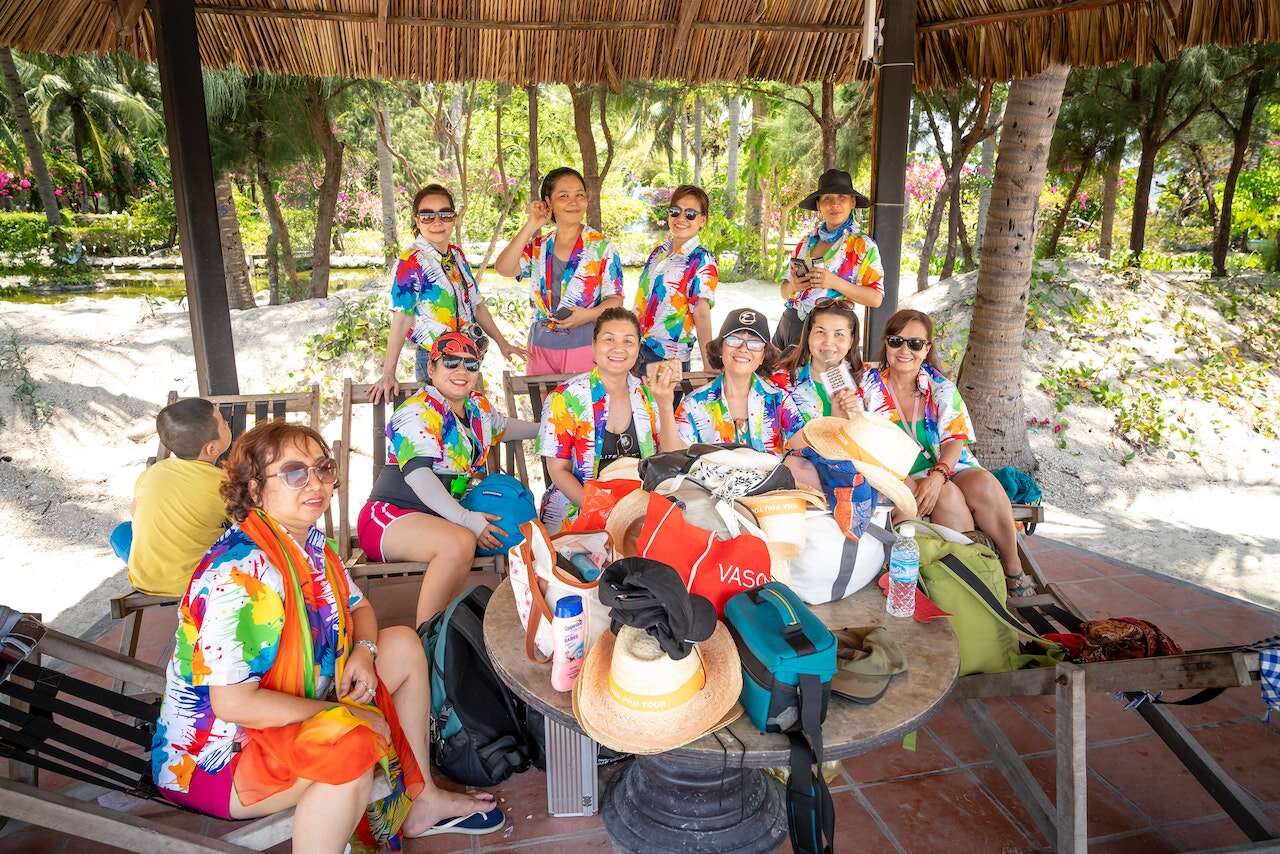 23. "Love makes a family." — Gigi Kaeser
24. "Family means no one is forgotten or left behind." — David Ogden Stiers
25. "Family is not an important thing. It's everything." — Michael J. Fox
26. "I sustain myself with the love of family." — Maya Angelou
27. "Family is the most important thing in the world." — Princess Diana
28. "A happy family is but an earlier heaven." — George Bernard Shaw
29. "The family is one of nature's masterpieces." — George Santayana
30. "We are who we are because they were who they were." — Anonymous
31. "Sticking with your family is what makes it a family." — Mitch Albom
32. "The memories we make with our family are everything." — Candace Cameron Bure
33. "May the roots of your family tree grow deep and strong." — Irish Blessing
34. "Trees without roots fall over." — Anonymous
35. "Life is beautiful. It's about giving. It's about family." — Walt Disney
Uplifting Family Reunion Sayings
35. "Having a place to go is a home. Having someone to love is a family. Having both is a blessing. — Donna Hedges
36. "Family faces are magic mirrors. Looking at people who belong to us, we see the past, present, and future. We make discoveries about ourselves." — Gail Lumet Buckley
37. "What can you do to promote world peace? Go home and love your family." — Mother Teresa
38. "This packrat has learned that what the next generation will value most is not what we owned, but the evidence of who we were and the tales of how we loved. In the end, it's the family stories that are worth the storage." — Ellen Goodman
39. "Let us open wide the windows of our hearts, that each family member may feel welcome and at home." — Thomas S. Monson
40. "Our family is a circle of strength; founded on faith, joined in love, kept by God, together forever." — Anonymous
41. "Parents, brothers and sisters, grandparents, aunts, and uncles are made more powerful guides and rescuers by the bonds of love that are the very nature of a family." — Henry B. Eyring
42. "When you look at your life, the greatest happinesses are family happinesses." — Joyce Brothers
43. "Everyone needs a house to live in, but a supportive family is what builds a home." – Anthony Liccione
Funny Family Reunion Quotes to Cherish Forever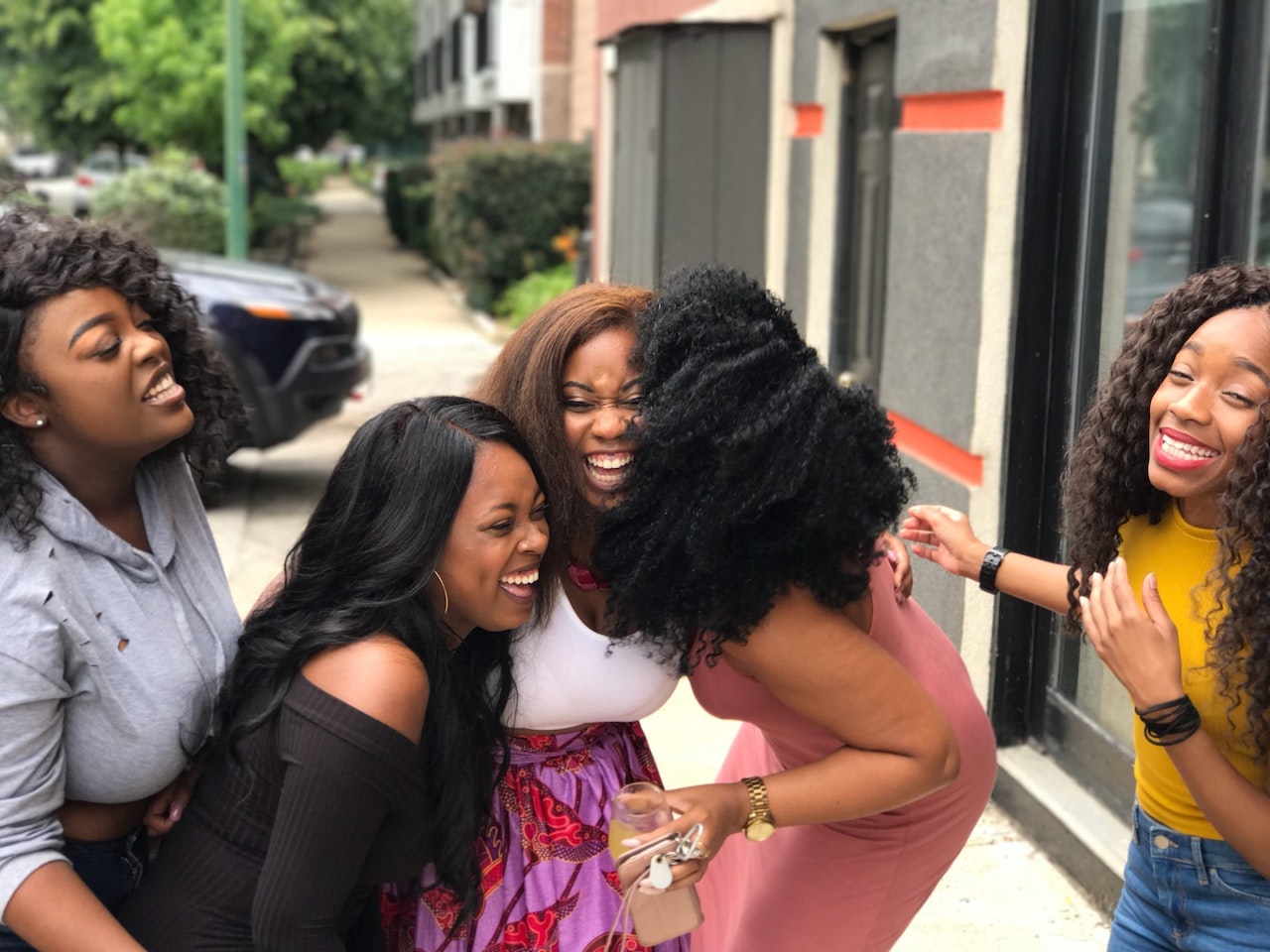 44. "Insanity runs in my family; it practically gallops!" — Cary Grant
45. "No family is sane, is it?" — Rebecca Hall
46. "I wish I could relate to the people I'm related to." — Jeff Foxworthy
47. "Happiness is having a large, loving, caring, close-knit family in another city." — George Burns
48. "Cousins are the barometers of how fun a family get-together will be." — Jim Gaffigan
49. "If you cannot get rid of the family skeleton, you may as well make it dance." — George Bernard Shaw
50. "No matter how you feel about your extended family or family gatherings you will be attending." — Jim Gaffigan
51. "I don't have to look up my family tree because I know that I'm the sap." — Fred Allen
52. "If minutes were kept of a family gathering, they would show that 'Members Not Present' and 'Subjects Discussed' were one and the same." — Robert Breaults
53. "Nothing like watching your relatives fight, I always say." — Rick Riordan, The Lightning Thief
54. "Some family trees bear an enormous crop of nuts." - Wayne Huizenga
Nostalgic Reunite with Family Quotes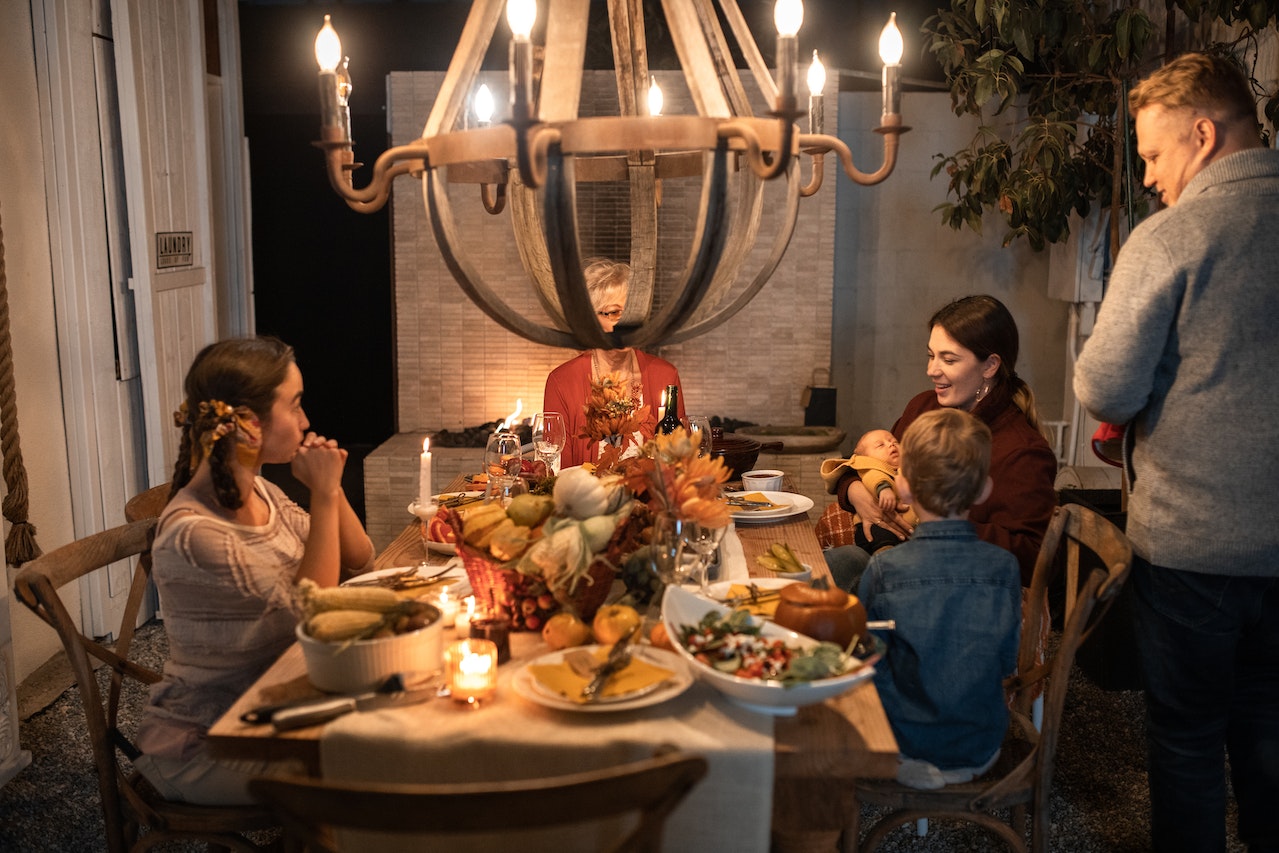 55. "Family and friends are hidden treasures, seek them and enjoy their riches." — Wanda Hope Carter
56. "Family is more than blood." — Cassandra Clare
57. "At the end of the day, a loving family should find everything forgivable." — Mark V. Olsen
58. "There's nothing that makes you more insane than family." — Jim Butcher
59. "The family is the test of freedom; because the family is the only thing that the free man makes for himself and by himself." — Gilbert K. Chesterton
60. "You leave home to seek your fortune and, when you get it, you go home and share it with your family." — Anita Baker
61. "The homemaker has the ultimate career. All other careers exist for one purpose only – and that is to support the ultimate career." — C.S. Lewis
62. "God is the designer of the family." — Gordon B. Hinckley
63. "No man has ever lived that had enough of children's gratitude or woman's love." — William Butler Yeats
64. "A man who doesn't spend time with his family can never be a real man." — Vito Corleone
65. "Ohana means family. Family means no one gets left behind or forgotten." — Lilo & Stitch
66. "Having somewhere to go is home, Having someone to love is family, Having both is a blessing." — Anonymous
Reunited Quotes to Express Your Appreciation at Family Gatherings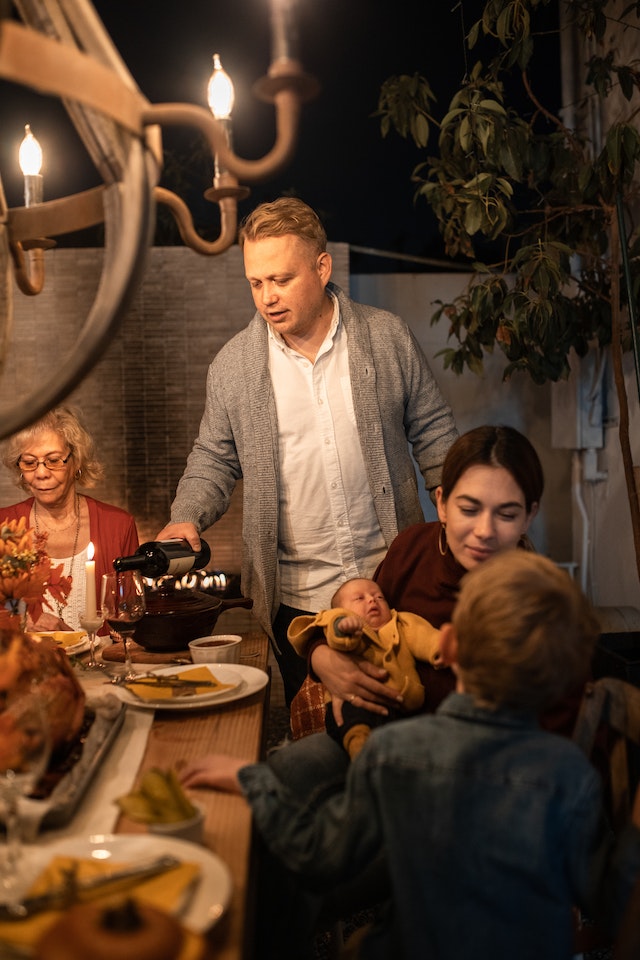 67. "Families are the compass that guides us. They are the inspiration to reach great heights, and our comfort when we occasionally falter." — Brad Henry
68. "A man travels the world over in search of what he needs, and returns home to find it." — George Moore
69. "The most important thing in the world is family and love." — John Wooden
70. "Peace is the beauty of life. It is sunshine, It is the smile of a child, the love of a mother, the joy of a father, the togetherness of a family, It is the advancement of man, the victory of just cause, the triumph of truth." — Menachem Begin
71. "In family life, love is the oil that eases friction, the cement that binds closer together, and the music that brings harmony." — Friedrich Nietzsche
72. "The informality of family life is a blessed condition that allows us all to become our best while looking our worst." — Marge Kennedy
73. "A family is one of nature's solubles; it dissolves in time like salt in rainwater." — Pat Conroy
Family Reuniting Quotes to Share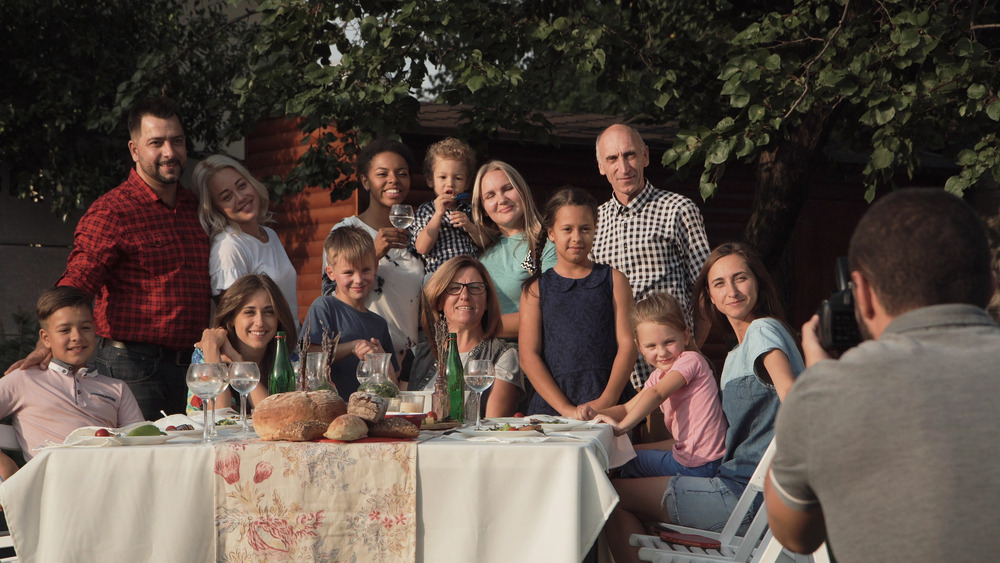 74. "He that raises a large family does, indeed, while he lives to observe them, stand a broader mark for sorrow; but then he stands a broader mark for pleasure too." — Benjamin Franklin
75. "Govern a family as you would cook a small fish – very gently." — Chinese Proverb
76. "Spare the rod and spoil the child – that is true. But, besides the rod, keep an apple to give him when he has done well." — Martin Luther
77. "Being a family means you are a part of something very wonderful. It means you will love and be loved for the rest of your life." — Lisa Weed
78. "Cherish your human connections – your relationships with friends and family." — Barbara Bush
79. "Stick to the basics, hold on to your family and friends – they will never go out of fashion." — Niki Taylor
80. "The family – that dear octopus from whose tentacles we never quite escape, nor, in our inmost hearts, ever quite wish to." — Dodie Smith
81. "I think togetherness is a very important ingredient to family life." — Barbara Bush
82. "Nothing is better than going home to family and eating good food and relaxing." — Irina Shayk
Family Reunion Slogans for Your Reunion Invitations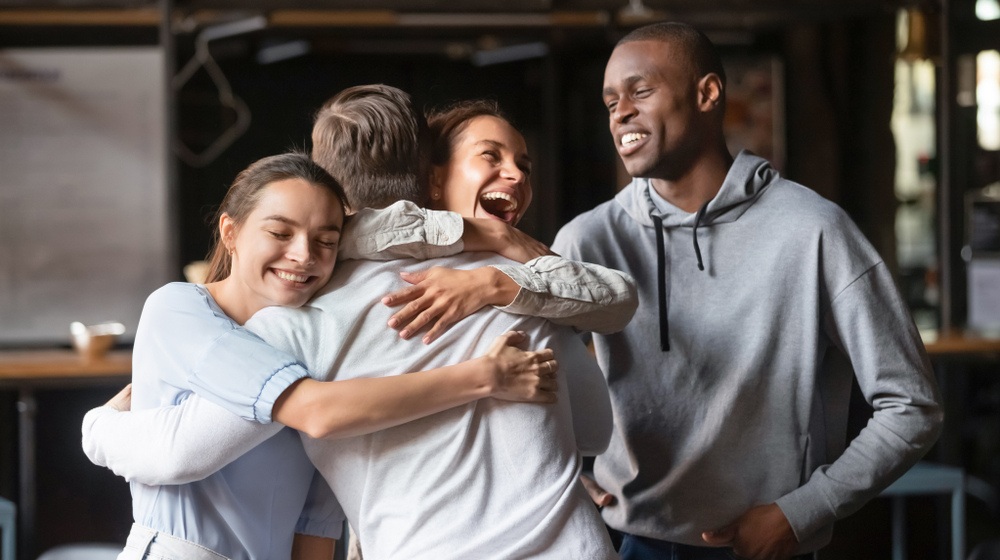 83. "Without a family, man, alone in the world, trembles with the cold." — Andre Maurois
84. "When trouble comes, it's your family that supports you." — Guy Lafleur
85. "This was the trouble with families. Like invidious doctors, they knew just where it hurt." — Arundhati Roy
86. "The strength of a nation derives from the integrity of the home." – Confucius
87. "A dysfunctional family is any family with more than one person in it." — Mary Karr
88. "In this journey called life, we stand united, hand in hand, facing every challenge as one strong family." — Unknown
89. "That's what people do who love you. They put their arms around you and love you when you're not so lovable." — Deb Caletti
90. "Home is where you are loved the most and act the worst." — Marjorie Pay Hinckley
91. "Show me a family of readers, and I will show you the people who move the world." — Napoleon Bonaparte
How to Break the Ice at a Family Reunion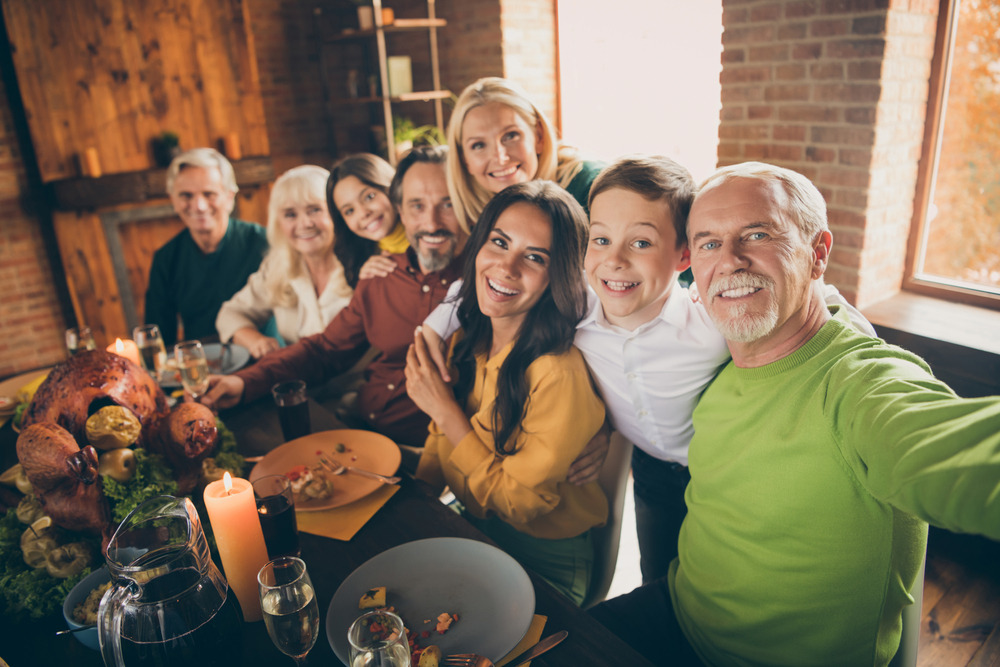 When you attend a family reunion, you'll have many opportunities to express yourself and connect with your relatives. Firstly, at the reunion invitation stage, you can share your excitement and anticipation about seeing everyone again. When you arrive, it's great to greet everyone warmly and catch up on their lives. As the event progresses, you might want to share a few family reunion favors, which are small gifts that show appreciation and love. And of course, let's not forget about the food for the family reunion! You can talk about your favorite dishes, enjoy delicious meals together, and maybe even bring a special recipe to share. Most importantly, a family reunion holds a deeper meaning—it's a time to strengthen bonds, relive cherished memories, and create new ones with the people who are part of your family, the ones who truly care about you.
Conclusion
Family reunion quotes reveal the true essence of family gatherings, emphasizing the love, laughter, and unbreakable bonds that unite us. These quotes encourage us to embrace family gatherings with open arms and hearts, recognizing that love within a family remains eternal and ever-growing. These get-togethers are not just about food, laughter, or gifts; they celebrate love, unity, and the blessings of having each other in our lives. 
ALSO READ: 65 Funny Family Quotes: Giggles And Grins with Loved Ones
70 Heartwarming Family Bonding Quotes to Nurture Connections

---