BIGBANG's Taeyang on working with BTS' Jimin for VIBE: Like a hip-hop duo; Who gave collab idea and more
On the heels of what may soon become the next hot K-pop song, we dig deeper into the collaboration between Taeyang and Jimin.
Published on Jan 13, 2023 | 04:59 PM IST | 185.8K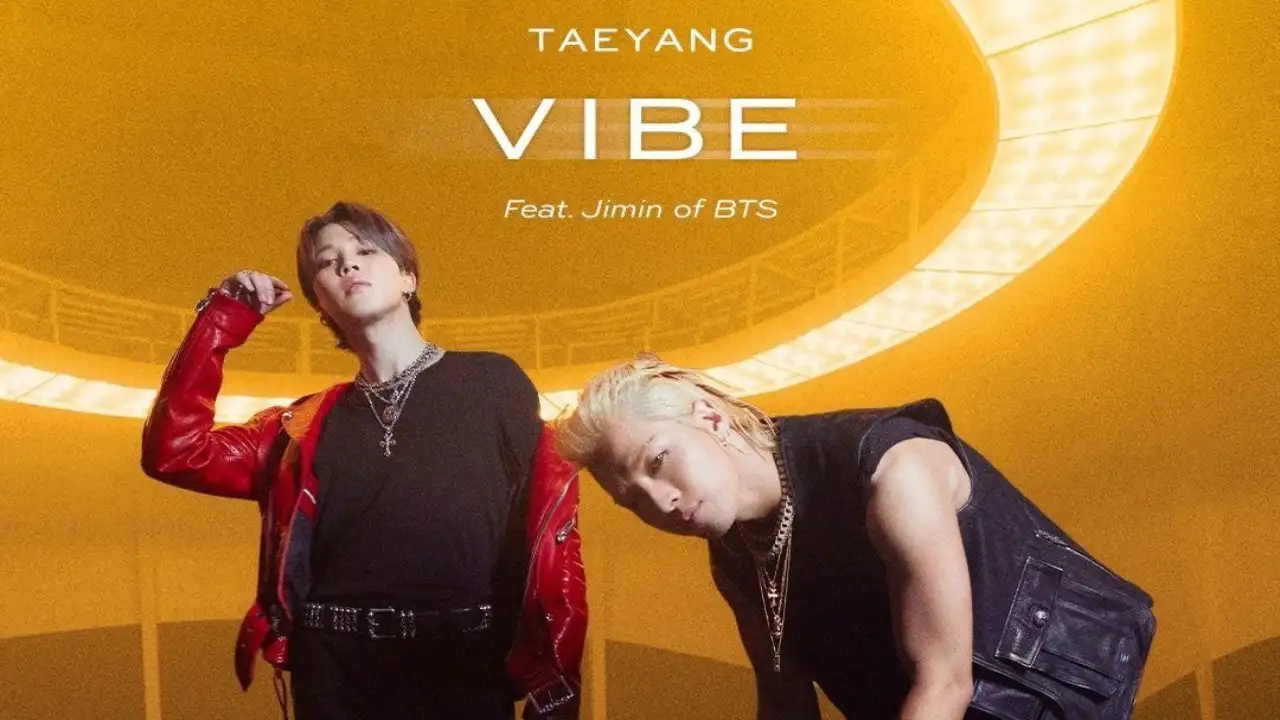 On January 13. BIGBANG member Taeyang released his long-awaited comeback with a single named 'VIBE' and the other thing making the music world go gaga over this release was the featuring artists. Taeyang had brought in BTS member Jimin to collaborate on this song and it soon took over the K-pop world in a frenzy. This amalgamation of Taeyang's long-adored vocals returning after 6 years and Jimin's charismatic presence venturing into his solo world, was one nobody expected but everyone celebrated soon after its announcement.
The question, however, remained: where did the thought of 'VIBE' first begin? Who first approached whom and if any difficulties stood between them while working on the song. Taeyang held a countdown live broadcast an hour before dropping the song on THEBLACKLABEL's YouTube channel and delved into the details of this collaboration.
Taeyang spills about collaboration with Jimin
On being asked where did the idea of working with Jimin first stem from, the BIGBANG member recalled an incident on a casual night in THEBLACKLABEL studio after dinner, he was conversing with producer Teddy Park who is known for being the man behind a lot of BLACKPINK's superhit tracks like 'AS IF IT'S YOUR LAST', 'DDU-DU DDU-DU' and the girls solo tracks, and is also the co-founder of THEBLACKLABEL, which is Taeyang's new agency. While thinking about his upcoming projects including a solo album, the popular producer mentioned how fun it would be to have Taeyang and Jimin on one song. He added that if the two worked together, people would love it. This was also when BTS primarily did group activities and the members were not as active as solo artists. 
Teddy Park's words in passing were taken seriously by the 34 year-old as the thought stuck in his mind. While he had never pondered over the possibility before, the simple mention made him think of a great collaboration that would come to fruition a couple of years later.
How did Taeyang and Jimin meet?
BIGBANG and BTS are two supergroups that have made themselves known globally. The members each have a massive fan following. But unfortunately they've never been spotted together previously, up until 2022 when they began attending similar events and going to the same parties. Taeyang seemed to be aware of this gap in their matching schedules as he mentioned how their promotional activities had never overlapped before. Moreover, the singer had also never asked anyone to collaborate with him before this and found it difficult to come across someone he'd like to work with.
To his rescue, last year there were a few dinners that the BIGBANG member got invited to where he had an opportunity to meet BTS. Taeyang spoke about coming across the group's members one by one and eventually becoming acquainted with Jimin. Simple chats later, they ended up talking about working together some day and Taeyang asked Jimin if he'd like for them to make music together which finally resulted in going to the studio and working on the track that is now called 'VIBE'.
Taeyang and Jimin shooting for VIBE
The singer also spoke about working for other promotional bits like teaser photos at the music video filming site. He added that they tried to add an older feel to the song, making them feel like a hip hop duo.
Manoeuvring their different labels
Taeyang belonged to YG Entertainment when the creation of this song first began and has since moved to its subsidiary THEBLACKLABEL following the expiration of his exclusive contract in December 2022. On the other hand, BTS member Jimin is an artist with BIGHIT MUSIC, and overall to HYBE. Moreover, it is rare for the BIGBANG members to collaborate with someone, more so outside of their own agency. So, Taeyang spoke about having to work out that bit for the song and how he as well as Jimin wished to make a great song as well as the music video for 'VIBE'. During a recent interview with Rolling Stone, the singer talked of the BTS member taking a lot of effort for this song, which he had come to appreciate greatly.
VIBE choreography
Taeyang and Jimin are known to be quick on their feet however the former had not worked on his dancing skills for quite some time now while the latter had a different style than what they were aiming for this song, which led the two of them to face some difficulties while learning the steps, making them wonder about the reason and if it was really a tough collection of steps.
Stay updated with the latest Hallyu news on: Instagram, YouTube, Twitter, Facebook and Snapchat
ALSO READ: Love for BTS: Missing teenage Pakistani girls found 1200 kms from home, ran away to meet favourite K-pop group
About The Author
After completing her engineering, Ayushi followed her passion for journalism and has been a professional writer for o...ver 3 years now. She is a K-drama binge-watcher and grooves to all genres of the K-music world. You can discuss unpopular opinions with Ayushi while she keeps looking for the next artist/show to dive deep into.
Read more
Top Comments
There are no comments in this article yet. Be first to post one!