Pathaan box office: Shah Rukh Khan starrer scores another $4 million overseas on Thursday, Headed for $20 million plus weekend
Combined with Rs. 84 crores in India, the worldwide box office gross of Shah Rukh Khan starrer Pathaan on day two was Rs. 118 crores approx, which takes two days total to Rs. 226 crores.
Updated on Jan 27, 2023 | 02:40 PM IST | 151.9K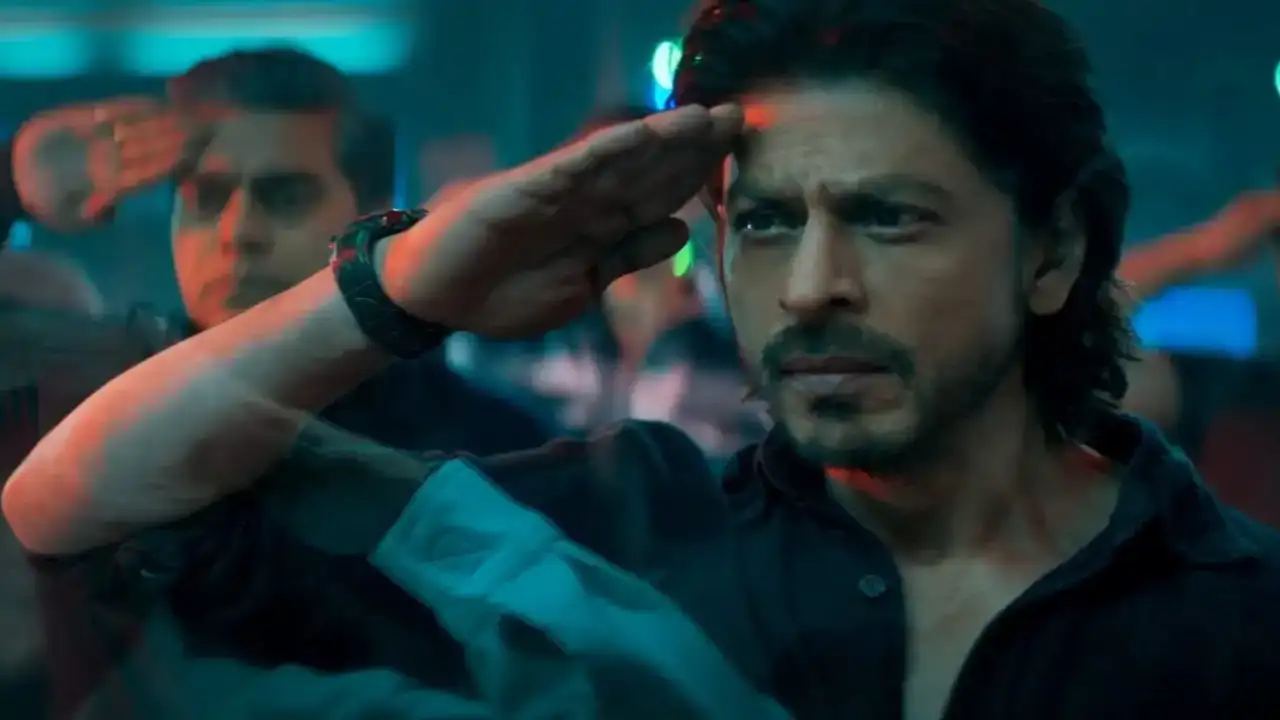 Pathaan continued the box office rampage on Thursday, recording another $4 million-plus day internationally. Remember, no other Bollywood film has even a single day over $4 million internationally (minus China) and here Pathaan has done it twice on weekdays. The Shah Rukh Khan starrer grossed $4.10 million approx on its second day, taking the two-day total of the film to $8.80 million approx. Combined with Rs. 84 crores in India, the worldwide box office gross on day two was Rs. 118 crores approx, which takes two days total to Rs. 226 crores. The film is now certain to cross $20 million over its five-day extended weekend, with a shot at going as high as $23-25 million.
Yesterday, the film saw better-than-normal holds in most markets while two major markets grew in collections. The Middle East, which was already off to an INSANE start on Wednesday, saw collections growing in Saudi Arabia and other GCC markets as the weekend there start on Thursday while UAE had a minor drop. The weekend in the latter starts today and there will a big surge in collections there today. Two days collections in the Middle East are $3.20 million approx, with a five-day weekend expected to be around $7 million.
The film will set new opening records in GCC, but special attention needs to be given to the newer market of Saudi Arabia, where the film has nearly matched KGF 2 full-run collections in just two days. Saudi Arabia holds big potential for Indian films and can take the Middle East box office to new heights. Pathaan is the first film to truly realize that, thanks to Shah Rukh Khan's huge clout in the region.
The other market to grow on Thursday was Australia, which renewed its own record for the highest single day in the market for Bollywood with A$685K, overtaking its first-day number of A$570K. There was a big holiday of Australia Day yesterday but even that considered, these numbers are simply sensational. The film is already the highest-grossing SRK starrer down under, and by end of the weekend, could be second best ever just behind Padmaavat's A$3.10 million. 
North America had a very strong hold on Thursday, with collections staying above million-dollar. A 35 per cent drop from the first day would have been considered a great hold, but the film eased off just 28 per cent from an already massive first day. The two days collections here stand at $2.65 million approx. The film has a very strong advance for Friday and could go on to clear the $2 million mark. If not on Friday, that will definitely happen on Saturday. By the end of Sunday, the film could be standing at $8 million plus in North America which will be more than 50 per cent higher than the previous best 5-day number.
Last but not the least, the United Kingdom, which was once the biggest market for Bollywood, but has been stagnant for a long long time, is finally back in numbers. The film grossed £235K on Thursday, cruising past the £500K mark in just two days. Doing these numbers over the 3-day weekend has become a huge task recently and here Pathaan has done that on just two weekdays. It will be very interesting to see how the actual weekend play as it's been a while since the market is seeing big numbers, and there is no proper idea what might be possible. 
Special mention needs to be given to Germany, where Pathaan is now the highest-grossing mainstream Bollywood film in Germany with €225K in just 2 days beating Shah Rukh Khan's Dilwale. The film was placed 2nd in the box office charts of the country, just behind Avatar 2, making it probably the first Indian film to do so. Germany was the first market where pre-sales for Pathaan started and the initial response there was what gave the first signs of this box office storm which we are now witnessing.
 
About The Author
Jatinder joined Pinkvilla in December 2021. He covers the film and media business, with a particular focus on South Indi...an and international box office. Over the years, he has closely followed the movie box office across the globe, spanning various languages and industries. He also has a strong presence in box office communities on social media and provides expert analysis and insight into the film and media business. Read more
Top Comments
There are no comments in this article yet. Be first to post one!