Cha Eun Woo picks next project after Island? Extraordinary Attorney Woo's Ha Yoon Kyung in talks to join
Jo Woo Jin has also been approached for a role in the upcoming crime K-drama series and here's what his agency had to say.
Published on Jan 19, 2023 | 03:52 PM IST | 523K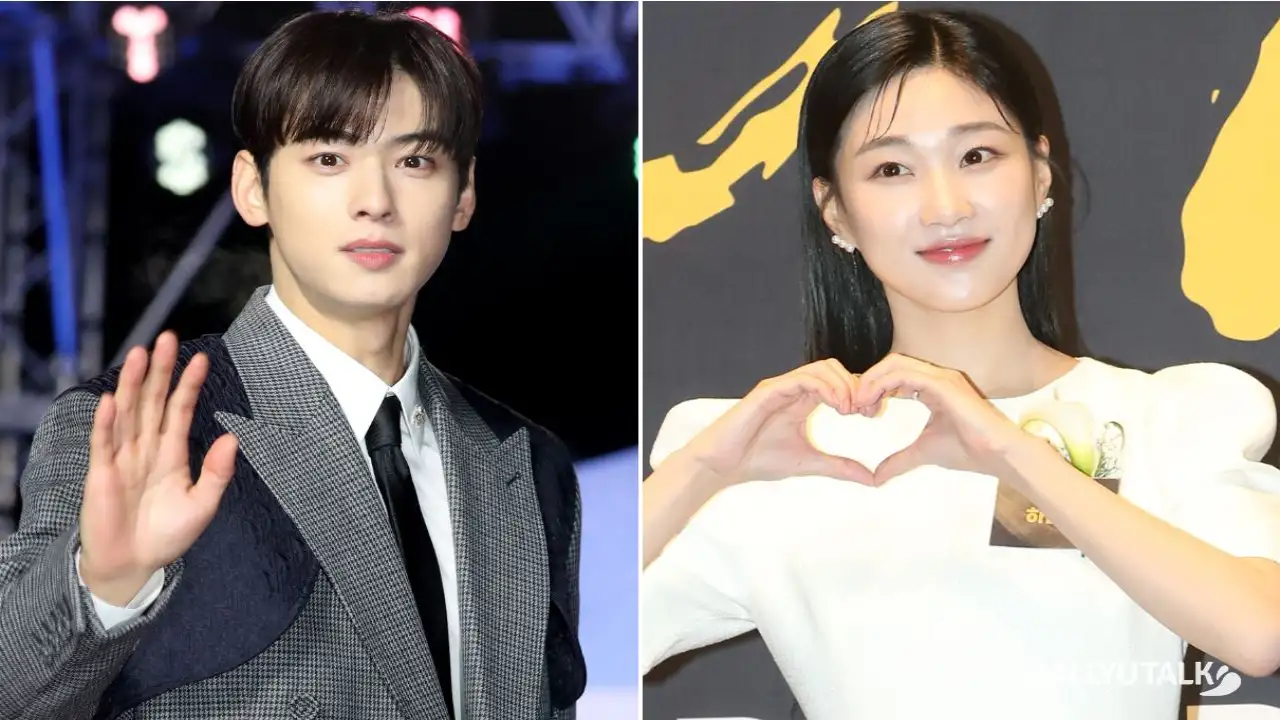 ASTRO member Cha Eun Woo has had a busy few months working his way through some of the most star-studded TV shows and films to add to his growing list of successful releases over the years. Following the blinding success of his webtoon-based K-drama 'True Beauty' in which he starred as Lee Suho alongside Moon Ga Young and Hwang In Yeop, the fans' eyes were on his upcoming projects. 2022 proved to be an immensely favoured year for the star as his movie 'Decibel' alongside Lee Jong Suk, Kim Rae Won, and more was released and was followed by the premiere of his action-fantasy K-drama 'Island' which received rave reviews for his performance. He is set to star in the fantasy romance series, 'A Good Day to be a Dog' in 2023.
Now, the audiences are curious to know his next project and it seems as though they will not have to wait for long. On January 19, it was reported that Cha Eun Woo is being considered for the lead role in an upcoming crime drama series. To be called 'Bulk' (literal translation), it brings together a team of three people who will fight against criminal activities.
About K-drama Bulk
So far it is known that the story will follow three people, a police officer, a prosecutor and a 'fixer' who will join forces to eradicate those who commit crimes at night in the backdrop of the Gangnam area. The drama will see past crimes being dug up and resolved, in light of ridding issues.  'Bulk' has roped in Director Park Noo Ri, whose previous projects include the film 'Money'. While the production team aims to release the show on OTT, a platform has not been fixed so far. As for the shooting plan, pre-production and initial discussions are expected to be done by the first half of 2023. The broadcast date as well as other details will be revealed later on.
K-drama Bulk possible cast lineup
Jo Woo Jin was approached for the character of the veteran detective who leads the group on their missions. His agency confirmed his role in the upcoming crime show. Meanwhile Ha Yoon Kyung, who was last seen in 'Extraordinary Attorney Woo', was reached out to for the role of the prosector which aligns with her role of a lawyer on her breakout appearance. Her agency has said that the actor has only received the offer so far and is reviewing it with no confirmation whatsoever about her participation. Cha Eun Woo is likely to take up the role of the 'fixer', a guy who rebels against the vicious criminal behaviour of Gangnam after initially working with the dark side and later joining hands with the detective and the prosecutor to take down those responsible.
About Cha Eun Woo
Not many would know how Cha Eun Woo started out as an actor rather than a K-pop idol. After making his film debut, the star was soon introduced as a trainee under Fantagio which has continued to be his home from the beginning. He promptly debuted as a member of the sextet ASTRO alongside JinJin, MJ, MoonBin, Rocky, and Sanha. Since then his fame has been unrivalled as he became known as the 'face genius' thanks to his fabulous visuals. Top-notch genes that aced not only in the face department but also in his singing, Cha Eun Woo would often release or cover sentimental tracks that suit his soothing and light voice. His first few acting roles in K-dramas like 'Hit the Top' and 'My ID is Gangnam Beauty' did not earn him much praise and saw him being stereotyped as a romance actor with stoic characters however, 2022 worked in his favour as he took on the compelling role of Priest Yohan in 'Island' that premiered at the end of the year. His performance is being lauded as one of the best in his career so far. Cha Eun Woo was also in talks to join the cast of 'K-pop: Lost in America' and will be seen opposite Park Gyu Young soon.
About Ha Yoon Kyung
A popular face in the medical K-drama 'Hospital Playlist', Ha Yoon Kyung hit the jackpot with her portrayal in 'Extraordinary Attorney Woo'. She starred as Choi Su Yeon, the former classmate of Woo Young Woo and a fellow lawyer at the Hanbada firm. Her supportive role earned her praise from the masses while her chemistry with Kwon Min Woo (played by Joo Jong Hyuk) also became a fan favourite. She is set to star in the upcoming fantasy romance drama 'See You in My 19th Life' which is being led by Shin Hye Sun and Ahn Bo Hyun. Ha Yoon Kyung has also confirmed a cameo appearance in the upcoming third installation of 'Dr. Romantic 3'.
Stay updated with the latest Hallyu news on: Instagram, YouTube, Twitter, Facebook and Snapchat
ALSO READ: EXCLUSIVE: ASTRO's Cha Eun Woo talks about bruising himself while working on K-drama Island
About The Author
After completing her engineering, Ayushi followed her passion for journalism and has been a professional writer for o...ver 3 years now. She is a K-drama binge-watcher and grooves to all genres of the K-music world. You can discuss unpopular opinions with Ayushi while she keeps looking for the next artist/show to dive deep into.
Read more
Top Comments
There are no comments in this article yet. Be first to post one!