EXCLUSIVE: Ranbir Kapoor reveals why he stopped making rom-coms, 'I was retired from this genre in my head'
Ranbir Kapoor and Shraddha Kapoor's rom-com, Tu Jhoothi Main Makkaar, is set to hit theatres this Holi, that is on the 8th of March, 2023.
Updated on Mar 06, 2023 | 09:47 PM IST | 98.7K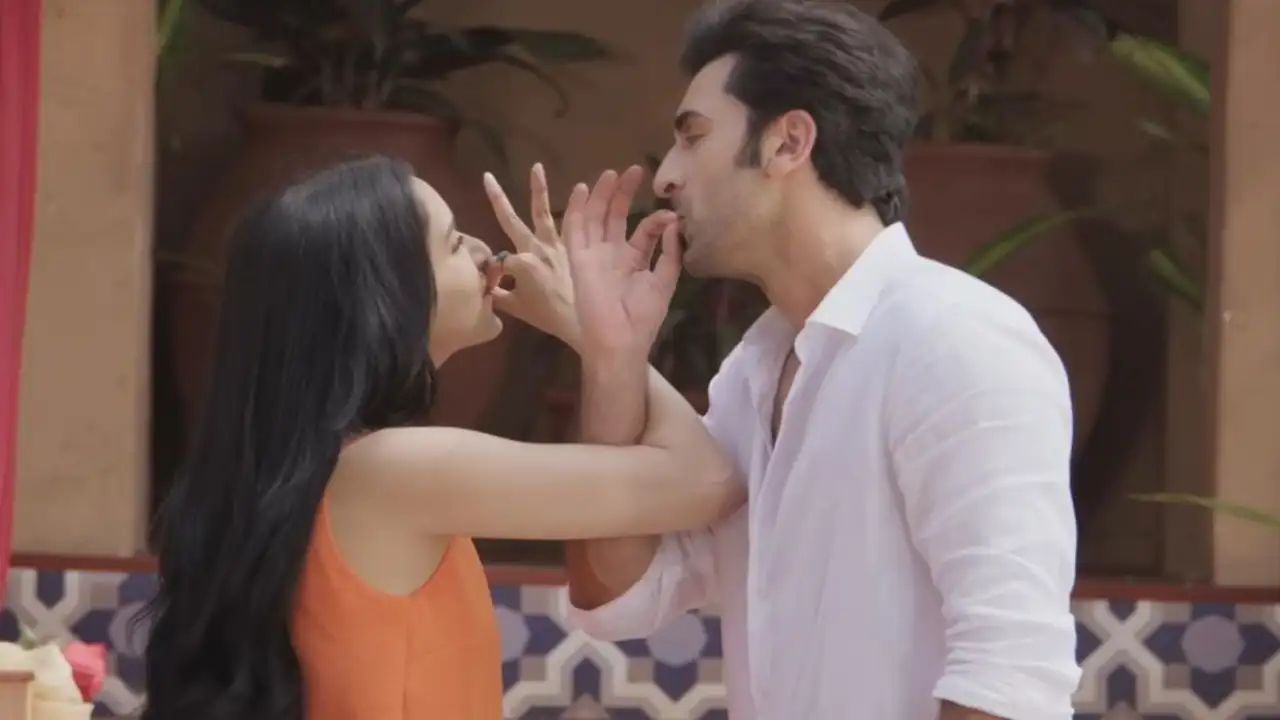 Ranbir Kapoor is a gifted actor and is loved by one and all. In his 15 year long career, the actor has been a part of some of the country's best films like Barfi, Yeh Jawaani Hai Deewani, Rockstar and Sanju among many others. Luv Ranjan is one of the most promising directors that the country has ever produced. He never really has had a miss in his filmy career, with each film bettering the previous one. The actor-director duo graced Pinkvilla with an interview of theirs where they talked in length about their upcoming movie Tu Jhoothi Main Makkaar.
Ranbir Kapoor Shares That He Was Retired From The Rom-Com Genre In His Head
In an exclusive Pinkvilla interview with Himesh Mankad, Ranbir Kapoor was asked about whether it was a conscious decision to be in a rom-com, considering he never made a film or rather was part of a film in this space after Yeh Jawaani Hai Deewani, which came way back in 2013. To this, the actor said, "I think it was a mix of a lot of things. It may have been conscious. Also, there were other films that were being offered to me. I always have had a bad luck of my films taking a long time. Barfi took 2 years and Rockstar took a while too. I also felt that the kind of rom-coms that were being made or being offered to me weren't too exciting. There was nothing new that they were offering. Somewhere, I was retired from this genre in my head. I thought maybe it is a dying genre and nobody wants to watch a rom-coms anymore and they want big ticket experiences."
Ranbir Kapoor Shares How He Got Convinced To Be A Part Of A Rom-Com
Ranbir Kapoor's thought on rom-coms changed when he met his Tu Jhoothi Main Makkaar director. He said, "When I met Luv (Ranjan) and he narrated this idea to me, everything just clicked. I loved the idea, loved the character and loved what he was trying to say through the rom-com. It's not just a rom-com. He was trying to say many things."
Ranbir Kapoor Shares What A Rom-Com Requires
Ranbir, as someone who has a good eye with picking rom-coms, shared what the key ingredients of a film of this genre are and what convinced him to be a part of Tu Jhoothi Main Makkaar, eventually. He said, "Rom-com means a lot of factors have to come into play. The story, the character, the director, the timing, casting, music; There are a lot of factors you need for a rom-com to click and I feel somwhere, everything fell into place."
Ranbir Kapoor And Luv Ranjan Were Initially Planning To Work On An Action-Drama Film
It's very interesting that Ranbir Kapoor and Luv Ranjan weren't apparently going to collaborate on a rom-com but were planning to make an action-drama film on the lines of films Salim Khan and Javed Akhtar's brand of cinema. Luv Ranjan opened up saying that he wanted to see Ranbir Kapoor in an action space since the actor hasn't been a part of a film of a similar sorts. The film idea had to be dropped due to date issues. Out of the 8 - 10 film ideas that the duo discussed, the picked Tu Jhoothi Main Makkaar and that's how the film came into being. On being asked whether he wanted to revive the action-drama, Luv promptly said yes.   
Tu Jhoothi Main Makkaar Has Got Good Pre-Release Buzz And Is Expected To Open Well
It's surreal is that the film is just a couple of days away from its release. The advance bookings for the film have opened on a good note and it's expected that it will do well theatrically. The trailer and the songs have received a great response and the pairing of Ranbir Kapoor and Shraddha Kapoor has only multiplied the excitement for the film, manifolds. You can book tickets for Tu Jhoothi Main Makkaar in advance and catch the film in theatres on 8th of March, 2023.
ALSO READ: Tu Jhoothi Main Makkaar Advance Booking: Ranbir-Shraddha's film sells over 25000 tickets in national chains
About The Author
A journalist who is perennially hungry for entertainment. Loves tracking and analyzing box office collections of movi...es. Also enjoys studying the functioning of different economic bodies associated with the film industry.
Read more
Top Comments
There are no comments in this article yet. Be first to post one!