KARD's BM breaks the fourth wall on Twitter; Here's your guide to the confusing world of K-Pop slang
KARD's rapper BM took to Twitter to ask some hilarious questions to his fans and it was a riot! Read ahead to know more.
Published on Jan 09, 2023 | 01:42 PM IST | 200.6K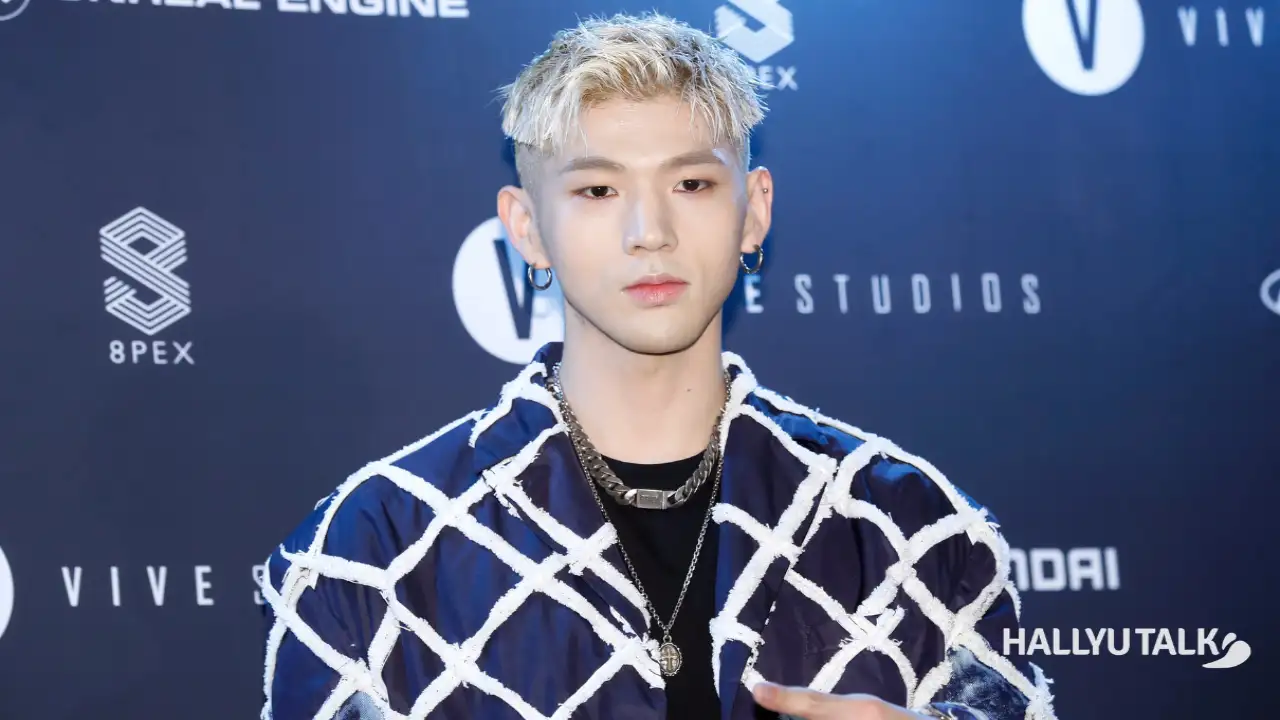 On January 7, KARD's rapper BM, who is known to be real and funny, broke the fourth wall with his fans on Twitter by asking "What's a delulu?" and when the fans explained it to him that delulu means being delusional or assuming that they have real feelings for their favorite idols, he responded with "Ah so you guys are delulu for me? im also delulu for u". This started the spiral of K-Pop slang and he began learning all the confusing words which he wanted to guess but soon he said that he was confused and just wanted to know all the K-Pop slang with definition.
BM of the mixed group KARD released the solo digital single 'Strangers' recently, according to the agency DSP Media. 'Strangers' is a song that depicts the two-sided emotion of instinctive attraction towards the other person and fear that comes from ignorance.With this song, BM made her solo comeback about 7 months after the song 'LOST IN EUPHORIA' in January 2022. In addition to the title song, this digital single also includes 'Bad Intentions', which has the theme of ambivalence.
'Strangers', which contains the tension of being attracted to a stranger, contains the instinctive attraction towards the other person, the fear that comes from ignorance, and the feelings of the boundary. With its heavy tone and deep grooves, BM transforms strange tension with strangers into a thrill, causing a transfer of emotions to listeners. The accompanying song 'Bad Intentions' is a song about contradictory emotions. Through this song, BM wanted to say that someone's actions may differ from their intentions based on various contradictory human emotions rather than judging someone with a clear dichotomy.
BM described 'Strangers' as a very exciting and sexy song. It's a song that makes one feel both thrilled and anxious at the same time, thrilling and a little dangerous at first sight. BM has firmly established his own music world not only as a group, but also as a solo artist. While repeating free musical attempts with sensuous beats and heavy bass, he also participates in visual work, demonstrating his stylish artistic capabilities in various fields.
BM as a KARD member and a solo artist:
Regarding his identity as a KARD member and a solo artist, he has always said that after all, while working as a group, he found a color that suits the team, gathered the worries and opinions of many people, and moved toward the best. On the other hand, as a solo artist, he knew that he could also show ideas or images that he could not show in the group activities. Both KARD activities and individual activities are always colorful, and he wants to show a limitless image as an artist.
Now, as an artist, there are so many things he could do and wants to do. He said that he wants to prove that he can do various things as an artist. As he is constantly working on individual songs, he wants his fans to look forward to his work in the future. Being a person with a different personality, he will always try new things to keep his fans entertained.
KARD's last comeback:
KARD's last comeback was Ring the Alarm from their 5th mini album Re: which is a song in the Moombahton genre of the 'Summer Invincible' card. The mood of 'Let's have fun in this new time' was portrayed with rhythmical bass sounds and synthesizer and guitar sounds that feel the summer atmosphere. BM, who participated in writing the lyrics along with member J.Seph, added weight to KARD's music and gave it an addictive feel with heavy rapping in a low-mid tone.
Here are some K-Pop lingo to know :-
Nugu- the romanization of the Korean word '누구' which means who and in this context nugu is for small, unknown groups of the K-Pop industry. These groups are not popular but some fans bring them forward on Twitter and Instagram to boost their popularity.
Locals- people are not interested in K-Pop but spend time talking about how bad the industry, music, groups and other things are. They see certain incidents from the outside and give their opinion on it without understanding how the industry/culture works.
Touching grass- it's a phenomenon where fans return to the real world/reality after being sucked into the world of K-Pop MVs, variety shows, comeback performances etc. They realize that it is time to get in touch with reality.
Moot- Mutual follower on Twitter
OOMF- one of my followers
Soft Stan- a fan who loves the innocent and soft part of their bias or group. They prefer aegyo and babying their idols
Hard Stan- a fan who loves their K-Pop idols wild side and prefers when their bias displays their sex appeal during performances.
Delulu- a delusional person
SUNGHOONED- like the eternal internet prank, being 'Rick-Rolled', SUNGHOONED is the K-Pop version where a normal video will be shown which has some suspense to it and in the end, ENHYPEN's Sunghoon will be shown dancing.
Eating CDs- this means that the artist sings just as amazingly in a live performance. The slang means The artist sounds as good as they do in the recorder version.
ult- the ultimate bias/ ultimate favourite person in the group. It also applies to a group. This slang means that the person/group comes above everybody else.
ALSO READ: NewJeans reigns in K-pop girl group popularity rankings for January, BLACKPINK follows
Stay updated with the latest Hallyu news on: Instagram, YouTube, Twitter, Facebook and Snapchat
Which K-Pop lingo did you know? Let us know in the comments below.
About The Author
A BMM graduate, Anoushka has been writing professionally for over 2 years. K-Pop and K-Dramas consume her day and she... enjoys writing articles about it. So far, she has written close to 3000 articles. She loves films, music, art, and food! She spends most of her time either discovering a new film or burying her nose in a gripping novel.
Read more
Top Comments
There are no comments in this article yet. Be first to post one!