LOONA members Heejin, Kim Lip, Jinsoul, and Choerry win case against BlockBerryCreative: 5 lose, 2 refrain
Girl group LOONA's members had reportedly filed a lawsuit against their agency to suspend the validity of their contracts. Here's what went down.
Updated on Jan 14, 2023 | 12:26 AM IST | 462.4K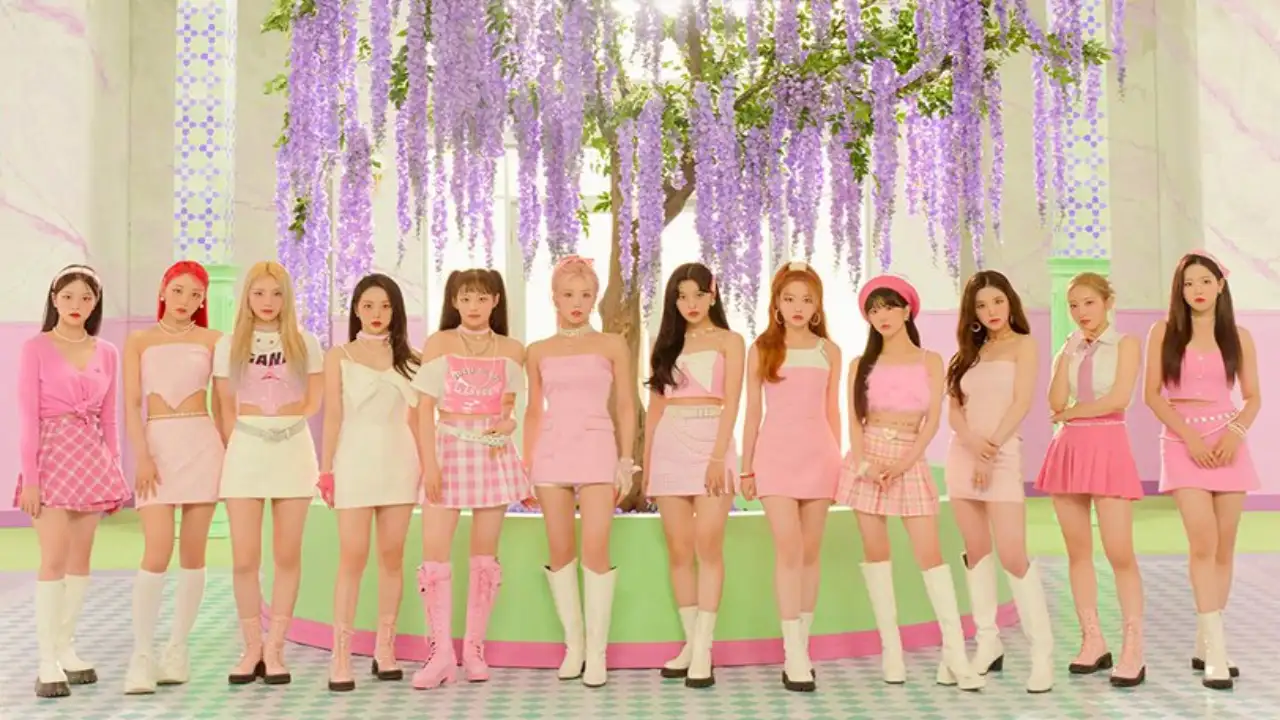 In yet another fight against unfair contractual terms, the girls of group LOONA went head to head with their agency BlockBerryCreative and have reportedly been granted a celebratory win over them. According to reports released on January 13, four out of the current 11 members of the girl group LOONA (Chuu was removed in late 2022), have won their lawsuit against the agency.
Which LOONA members won the case against BlockBerryCreative?
Heejin, Kim Lip, Jinsoul, and Choerry were reported to have been ruled in favour of, in a legal battle against BlockBerryCreative. With this, the validity of the contract between these four K-pop idols and their now-former agency has been suspended. This means that the girls can now carry out entertainment activities of their own free will and without any binds, rules, or clauses from the agency. Any previously signed deal between them about their distribution of profits, losses, and expenses would also remain void as per the suspension. However, it is not known if Heejin, Kim Lip, Jinsoul, and Choerry will be required to pay any fine to BlockBerryCreative in the coming days.
Which LOONA members lost their lawsuit against BlockBerryCreative?
However, it was not all happiness and rainbows for all the members of LOONA as Haseul, Yeojin, Yves, Olivia Hye, and Gowon who also applied for suspension of their contract, have lost their respective cases. This means the five girls will continue to be artists under BlockBerryCreative. This difference in the court ruling has come to be because of some reworked conditions between the agency and the artists. 
While Heejin, Kim Lip, Jinsoul, and Choerry, all had similar contractual conditions as Chuu who applied to suspend her own contract in January 2022 and was granted permission as according to a court ruling made soon after. However, Haseul, Yeojin, Yves, Olivia Hye, and Gowon on the other hand had some changes done to their own exclusive contracts in the past couple of years which led to them losing the case. The court did not find enough reason to suspend the latter five members' contracts as they deemed there was "the changed clauses were not unfair enough to terminate the contract". The Civil Division 1 of the Seoul Northern District Court ruled this following the members' application in November 2022. 
While earlier it was being said that all the members are looking to end their exclusive contracts with BlockBerryCreative, in November 2022, it was reported that LOONA's Vivi and Hyunjin decided to not participate in filing the injunction. As of this moment, BlockBerryCreative said that they are checking the details of these lawsuit reports.
LOONA's battle with BlockBerryCreative
It all first seemingly began when former member Chuu took a long look at the terms of her contract and decided to understand it better. Earlier, according to Chuu's first contract which she reportedly signed in 2017, she would be earning 30 percent of profits from all her activities while the label would earn the rest. At the same time, the expenses were divided 50 percent each. There was also a post-settlement clause that subtracted the expenses from the earnings later on adding to the girls' debt. Chuu took a stand and had the court ruling in her favour in 2022 following which she took all profits from her solo activities as well as 70 percent of earnings from her participation in group content.
However, in November 2022, BlockBerryCreative released a statement announcing their decision to remove Chuu from the group on grounds of power abuse and improper language. At the same time, reports of the rest of the members (except Vivi and Hyunjin) filing for an injunction were also released which the agency denied.
LOONA members' message to fans
The girl group members then sent out messages to their fans (Orbits) on the fan community platform Fab which LOONA uses. Haseul and Yeojin who did not win the case were able to communicate using the official platforms and reached out to update their fans. Haseul confirmed the news and asked for the fans' support. She added that it is expected that there will be long and tough fights (with the agency) in the future as well. She further made it a point to mention that unlike what has been portrayed by the company so far, the girls have not been receiving payments (for their work) and while she cannot go in detail, the claims are untrue.
Yeojin also shared a message where she spoke about having to endure difficult situations since she was young. She added that the lawsuit was scary and will continue to be so in the future hinting at her and the other four girls' (Haseul, Yves, Olivia Hye, and Gowon) decision to pursue the case further. Yeojin further asked for encouragement for the other members.
Stay updated with the latest Hallyu news on: Instagram, YouTube, Twitter, Facebook and Snapchat
ALSO READ: LOONA's 11 member comeback postponed indefinitely, BlockBerryCreative details conflict with Chuu
About The Author
After completing her engineering, Ayushi followed her passion for journalism and has been a professional writer for o...ver 3 years now. She is a K-drama binge-watcher and grooves to all genres of the K-music world. You can discuss unpopular opinions with Ayushi while she keeps looking for the next artist/show to dive deep into.
Read more
Top Comments
There are no comments in this article yet. Be first to post one!