OMEGA X wins case against Spire Entertainment: Exclusive contracts suspended; Detailed court ruling inside
Boy group OMEGA X is free from the shackles of its agency after being granted an injunction that would suspend their exclusive contracts.
Updated on Jan 13, 2023 | 12:51 AM IST | 185.4K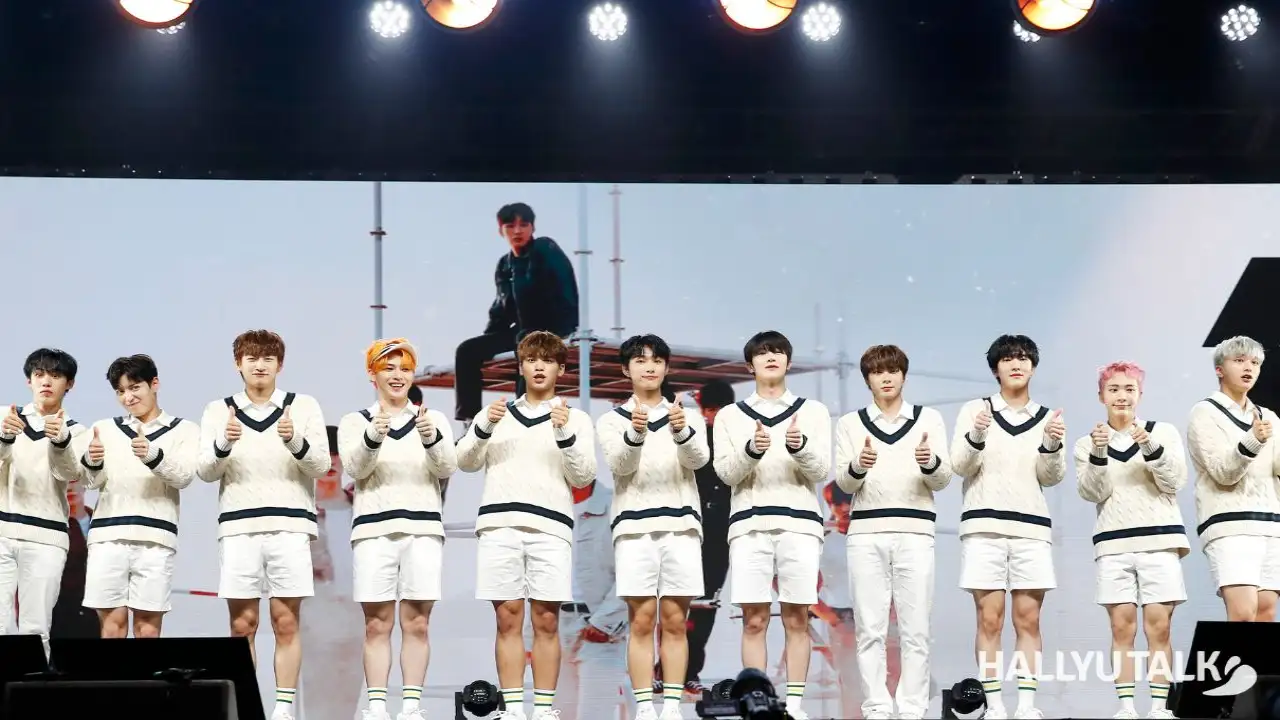 TRIGGER WARNING: Mention of abuse, threats
OMEGA X finally saw light at the end of the long and excruciating tunnel that was their legal battle with their now-former agency Spire Entertainment. On January 11, in a post addressed to their fans, the group reached out to inform them that they had won the case against the company and will now be able to suspend their exclusive contracts.
OMEGA X's letter to fans aka FOR X

With a full group picture of the 11 members, a post was shared on their Instagram handle which was opened after they first retaliated against the agency.
"Hello, this is OMEGA X.
Today, we won the lawsuit we filed against our agency to suspend the validity of our exclusive contract.
We were able to achieve this thanks to all of you giving us courage and reaching out to us.
Thank you for worrying about us and supporting us up until now.
FOR X, we really love you, and thank you.
We will repay you in the future with even better music and amazing performances.
Thank you.
OMEGA X 'heart emoji' FOR X"
Details of OMEGA X's trial's victory
According to reports by SBS News, OMEGA X won the injunction against their agency Spire Entertainment which would now suspend the validity of their exclusive contract. This will act as the path to freedom for the group members who will now be able to promote in the industry without being tied down to the agency.
On January 11, the 21st Civil Affairs Department of the Seoul Eastern District Court confirmed the injunction according to reports. The said decision was made by the court keeping in mind that the basic level of trust which is supposed to be shared between the two parties has collapsed and the contract will be difficult to be upheld in the forthcoming situations for a normal contractual relationship. The court is further reported to have said that any delay in deciding the ruling will only hinder the individuals' entertainment activities.
Moreover, the court is said to have acknowledged the use of abusive language, by saying that, "it is difficult to see that the abusive language and profanity towards the members were accidental". The severed relationship between the OMEGA X members and Spire Entertainment was made note of by the court as it reportedly also took into consideration that former CEO Kang used suspension of activities several times as a means of threatening the members. Furthermore, the CEO's cancellation of the group's return flight ticket after their US concert when the news first broke out was considered to be a violation of their personal rights.
Attorney Noh Jong Eon of Law Firm S, who represented the members of OMEGA X commented on the court's ruling, "This case is a case in which the court raised an alarm about the atrocities of an agency that trampled on the dreams of young people. We welcome this decision that respects human dignity and is based on common sense."
Original case between OMEGA X and Spire Entertainment
In October 2022, a fan shared their experience witnessing OMEGA X members getting physically abused and mistreated by the CEO of their agency. An audio recording of the incident was shared by the same Twitter user where a lady could be heard shouting profanities at them and not paying attention to the health of the members.
Soon, the situation escalated as a video recording was obtained and shared online, showing mental and physical harassment towards the K-pop stars. It was further reported that the 11 members had to fund their own return as their flight tickets were unilaterally cancelled by the agency.
Eventually, reports of severe threatening, verbal and physical abuse were revealed to the public who rallied in support of the group. The members were also reportedly made to perform during their tour even after testing positive for COVID-19. The agency's CEO finally stepped down from her position as the group decided to pursue legal action.
The 11 members launched their own Instagram account for communication with fans after being restricted to use their earlier platforms. They held a press conference along with their lawyers where the members recounted their extremely traumatic experiences of being subjected to sexual abuse and forced to drink after working hours. OMEGA X recalled being demanded 300 to 400 million KRW per person in order to clear the company's debt. The group decided to press charges to be free of the horror and be able to release music as well as interact with fans of their free will.
Meanwhile, reports of the agency continuing to train new K-pop idols even after the incident have been released however, they are yet to confirm or deny anything.
Disclaimer: If you know someone who is struggling with physical or verbal abuse and is facing emotional stress or in need of support, please reach out to the authorities and report it. There are several helplines available for the same.
Stay updated with the latest Hallyu news on: Instagram, YouTube, Twitter, Facebook and Snapchat
ALSO READ: OMEGA X: Media Company SKIYAKI terminates contract With SPIRE Entertainment following press con
About The Author
After completing her engineering, Ayushi followed her passion for journalism and has been a professional writer for o...ver 3 years now. She is a K-drama binge-watcher and grooves to all genres of the K-music world. You can discuss unpopular opinions with Ayushi while she keeps looking for the next artist/show to dive deep into.
Read more
Top Comments
There are no comments in this article yet. Be first to post one!