Korean reality shows Single's Inferno and Transit Love are all the rage: Here's why
There are a few reality shows that have become extremely popular, let's take a look at some reasons why. Read ahead to know more.
Updated on Jan 04, 2023 | 03:58 PM IST | 1.4M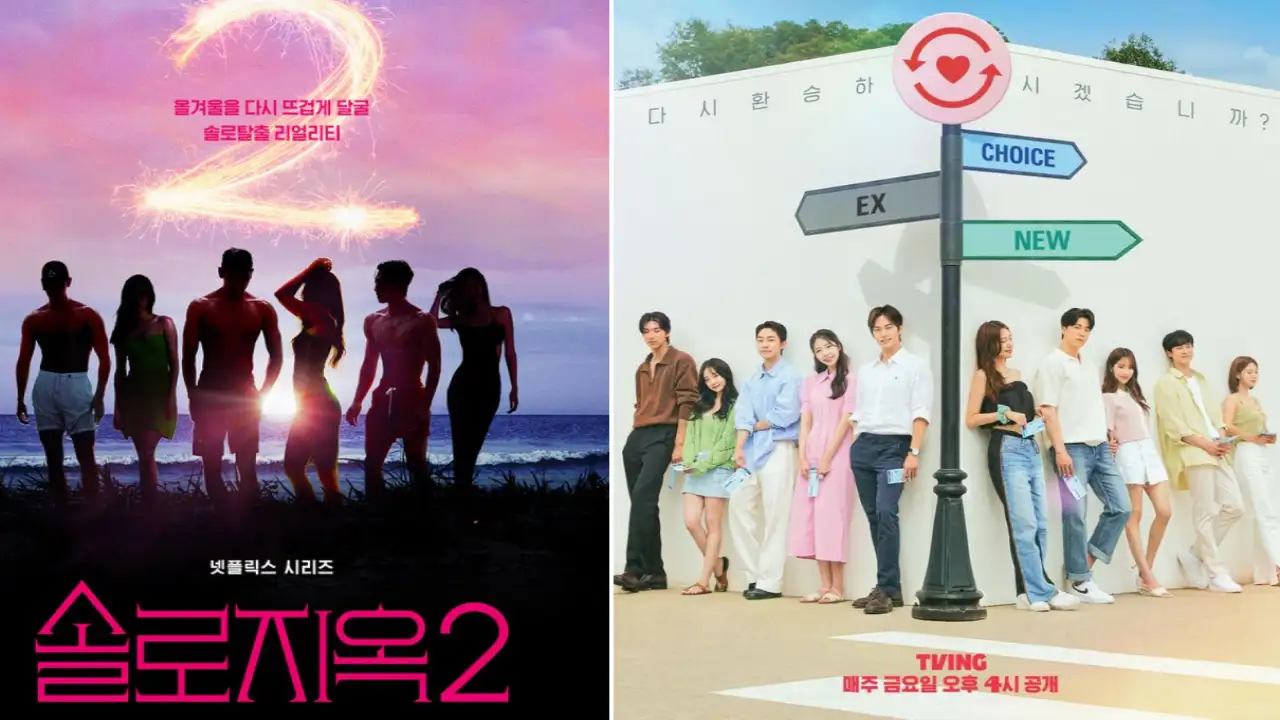 Recently, various Korean reality shows have gained a lot of fans around the world like Single's Inferno and Transit Love, even their successive seasons. Though reality shows have received bad reputation over the years for being overdramatic, scripted, rigged, etc, these two shows have maintained a steady influx of viewers in both their seasons and it's because they maintain the drama but also add a lot of personality and spirit. The members aren't a caricature or a stereotype, rather they are real people who have not received global attention, so they are able to maintain their true personality throughout. 
Starting in 2021, Single's Inferno is a dating reality show on Netflix that selected a few people to spend time together on a deserted island and through a series of tasks, they can check their compatibility with their choices and if the person reciprocates, they get to spend a night in 'Paradise', a luxurious holiday for the couple but if the member's feeling is not reciprocated, they are sent to the 'Inferno', a more hardcore place where they sleep in tents and reflect on their choices. Island related dating shows have existed before but the Korean one is more demure about their approach. 
Rather than it just being about sex, the members spend more time on understanding their compatibility and other factors. Season 1 received a lot of love and controversy while Season 2, which is currently ongoing, has made significant improvements as the cast members are all from different walks of life, with even a Korean living in the US joining the cast. The cast members also have unique specifications such as graduates from prestigious overseas universities, YouTubers, and doctors, but this is different from the topicality that attracts viewers.  'Single Inferno's 2' is faithful to the basics of 'dating program'. The new season, which doesn't deviate much from the basic format, is a double-edged sword between familiar pleasure and banality to viewers.
About Single's Inferno 1: 
In Season 1, which was released in 2021, Freesia, a hot topic performer, led the popularity of 'Single's Inferno'. Freezia, who previously had 800,000 subscribers on YouTube, achieved 1 million subscribers in two weeks after the release of the show. Thanks to the popular cast of the topic, 'Single's Inferno' was also the first Netflix original variety show to be listed in the top 10 in the global Netflix TV show category.
News about Single's Inferno: 
Lee So E's agency, Saram Entertainment, told a South Korean media outlet on January 4th, "It is true that Lee So E appeared in The Glory." Lee So E, who is appearing in Season 2 of Netflix's Single's Inferno, made her mark by appearing in the original series 'The Glory'. In 'The Glory', Lee So E played the role of Yoon So Hee and performed a small but impactful role. She appears as a victim of school violence along with Jung Ji So, a child actress of Song Hye Kyo (played as Moon Dong Eun). In the drama, Yoon So Hee (Lee So E) is harassed by the assailant Park Yeon Jin (Im Ji Yeon/Shin Ye Eun) and ends up facing a sad death.
Transit Love: 
The dating reality show follows few people who live in close quarters- the catch here is that their roommate is their ex-partner. They get to see their ex move on with someone new or they can work to get back together with them. This show has received a lot of love for showing the reality of relationships and how two people with so much history are able to live in the same place. The second season also got global attention and became the talk of the town, to the point where K-Pop stars and K-Drama actors expressed their love for the show.
In 2022, South Korean youth were enthusiastic about the crying and laughing stories of separated lovers.The setting of living together with an ex-lover and watching ex-partner's new love was enough to fill people's endorphins. Cast members such as Lee Na Yeon and Sung Hae Eun's Instagram followers also surpassed 700,000 and 1 million.As such, attention is focused on whether the success of love entertainment, which is called the gateway to becoming an influencer, will continue next year if it is only because of the public's high interest.
Previously, Song Hae Eun and Hyun Kyu, who became a couple in Transit Love 2, were found together in New York during New Year's Eve, making the fans feeling extremely happy at seeing them together. They were seen wearing couple items and going out for dinners. All their stories are similar with fans calling it a 'Love-stagram'. 
ALSO READ: BTS' SUGA's tattoo to be revealed soon? Tattoo artist makes gorgeous pins for the group as gifts
Stay updated with the latest Hallyu news on: Instagram, YouTube, Twitter, Facebook and Snapchat
Which is your favorite dating reality show? Let us know in the comments below. 
About The Author
A BMM graduate, Anoushka has been writing professionally for over 2 years. K-Pop and K-Dramas consume her day and she... enjoys writing articles about it. So far, she has written close to 3000 articles. She loves films, music, art, and food! She spends most of her time either discovering a new film or burying her nose in a gripping novel.
Read more
Top Comments
There are no comments in this article yet. Be first to post one!