Song Hye Kyo, Im Ji Yeon and Lee Do Hyun starrer The Glory Part 2 to release on THIS date? Find Out
The popular Netflix drama The Glory starring Song Hye Kyo, Im Ji Yeon, Lee Do Hyun and more will be releasing soon!
Published on Jan 07, 2023 | 01:40 PM IST | 683.8K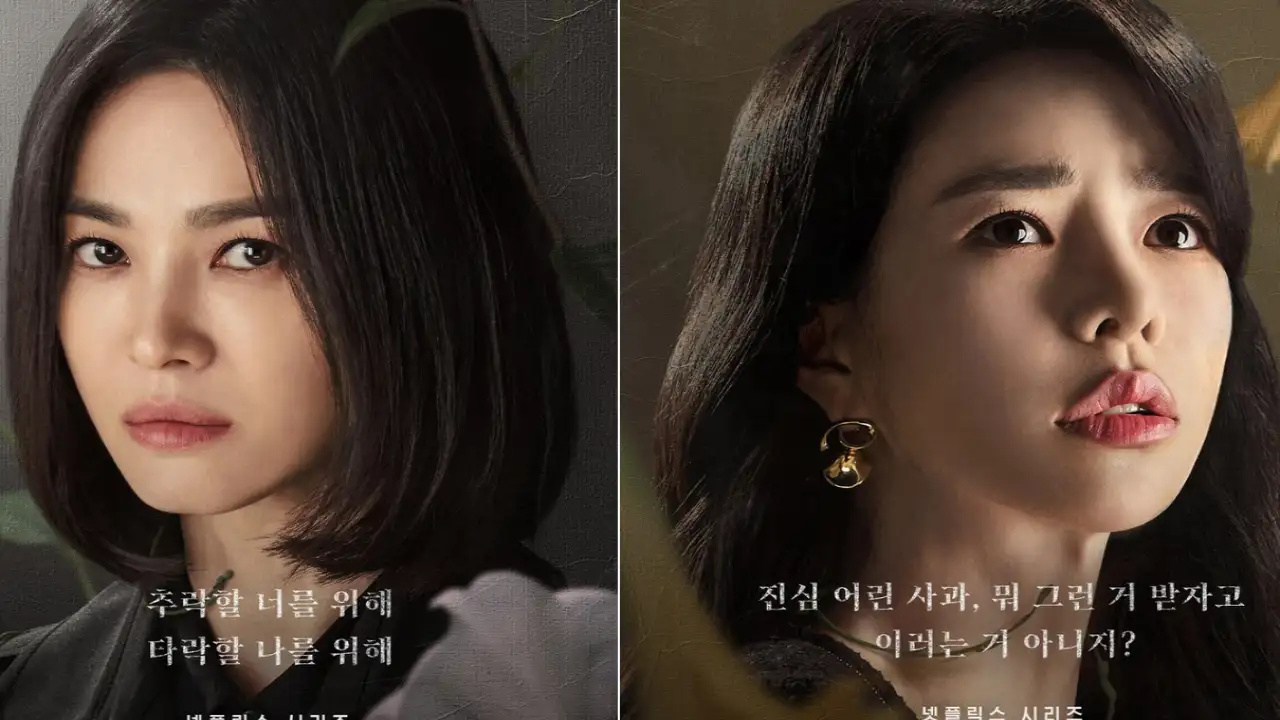 On January 6th, a media outlet reported that "The release date of Part 2 of 'The Glory' is March 10th." In the title of the article, it was written as March 10, but in the text, it was reported as March 20, causing confusion. Regarding this, a Netflix official said to the TV report, "The release date of Part 2 has not been set yet." 
The Netflix original series 'The Glory', starring Song Hye Kyo, written by Kim Eun Sook and directed by Ahn Gil Ho, depicts the story of a woman whose soul was shattered by violence in her childhood, meticulously prepared for revenge and those who fall into the whirlpool. In addition to the lead actor Song Hye Kyo, it boasts a high level of perfection thanks to the excellent performances of actors such as Im Ji Yeon, Park Sung Hoon, Kim Hieora, and Cha Ju Young, and is gathering a lot of popularity every day.
It was released on December 30th and recorded 25.41 million viewing hours in 3 days after 3 days, and ranked 3rd in the Global TOP 10 TV (non-English) category in the 'Netflix TOP 10 Website' ranking, proving the hot response. In this category, it was also ranked in the TOP 10 list of 19 countries including Korea, Indonesia, Malaysia, Kuwait, Singapore, Morocco and Hong Kong. After the release of the 8 episodes of Part 1, there is a lot of interest in the story that follows. Netflix announced at the press conference that Part 2 would be released in March.
About Behind The Scenes video commentary:
On January 6th, the video 'Behind the scenes commentary by writer Kim Eun Sook, director Ahn Gil Ho, and actors' was released on Netflix Korea's official YouTube channel. In the video, director Ahn, writer Kim, Song Hye Kyo, Lee Do Hyun, Im Ji Yeon, and Yeom Hye Ran gather to tell the behind-the-scenes story while watching the video of 'The Glory'. Writer Kim Eun Sook, who was watching the video that day, admired the appearance of Joo Yeo-jeong (Lee Do Hyun), saying, "He is handsome." Then, when Yeo Jung confessed to Moon Dong Eun (Song Hye Kyo), she saw a scene where Dong Eun laughed out loud, and she said, "Every time Dong Eun laughs, she is sad. She was saddened by everything too," she said.
Kim Eun Sook's observation:
"There are times like that when writing a drama. There are cases where I remember one ending scene in part 16 and use 16 of them. I thought of this connection first among Yeo Jung and Dong Eun's gods" and "There were no other gods before and after, and while setting Yeon Jun as a fool, Dong Eun, who did not need a prince, these thoughts were connected, and with this one god, Dong Eun and Yeo Jung came together. It was born," she said, drawing attention.
In response, Lee Do Hyun said, "While filming, I said, 'Director, I'm filming The Glory right now, right?' questioned the day before and the day before, they filmed the hitting, bleeding, and committing adultery. "I felt like I was the only one filming a melodrama, so I asked a lot if this was the right direction. Then he told me that it's good to be pretty and lovely, but it's sad, and I wanted the viewers to feel compassion, so I tried to catch those points."
Then, writer Kim Eun Sook said, "If the real director hadn't stopped it, the ending of the fourth episode would have been a kiss scene. It is the national rule," she said, bringing laughter. However, he expressed his gratitude, saying, "But thanks to that, I think the most wonderful couple out of all the couples I've written about came out." In the Netflix series 'The Glory', the madness of the villain portrayed by Kim Hieroa breaks through the screen and catches the attention of viewers at once.
About Kim Hieora in The Glory:
She is the daughter of a megachurch pastor, a painter, and Isa, who is addicted to drugs and alcohol, and places her pleasure at the center of her life. As much as she is, she lives the most promiscuous life among the villains of 'The Glory', and she is also a character with a sloppy side that does not remember anything she did in things that do not pay attention to her. This character of Yi Sara draws more attention as she has a very different texture from her other villains in her drama. She told Dong Eun, who came to the church, "Repent. If she doesn't want to be punished," she sarcastically said, "Your lord is mad. Since she is going to hell," Dong Eun, who properly threatens her, grabbed her by the hair. She even gives vulgar curses, but in the end, she fills the money in the 'too big' bag she asked for and throws it as if it were her last pride.
The praise for the drama:
The drama got a lot of critical praise for creating one of the best revenge dramas of the year as well as the brilliant casting of the younger versions of the main cast. Each of the younger versions of the cast members resemble each other in the best way, which sometimes doesn't happen in other dramas. The fans are now excited for the second part which will come out in March.
ALSO READ: GOT7's Jinyoung released impressive teaser posters for upcoming 1st solo album Chapter 0: WITH
Stay updated with the latest Hallyu news on: Instagram, YouTube, Twitter, Facebook and Snapchat
Are you excited for The Glory Part 2? Let us know in the comments below.
About The Author
A BMM graduate, Anoushka has been writing professionally for over 2 years. K-Pop and K-Dramas consume her day and she... enjoys writing articles about it. So far, she has written close to 3000 articles. She loves films, music, art, and food! She spends most of her time either discovering a new film or burying her nose in a gripping novel.
Read more
Top Comments
There are no comments in this article yet. Be first to post one!