GOT7's Jinyoung released impressive teaser posters for upcoming 1st solo album Chapter 0: WITH
BH Entertainment released the first teasers for GOT7's Jinyoung's upcoming solo release. Read ahead to know more.
Published on Jan 07, 2023 | 12:44 PM IST | 211.2K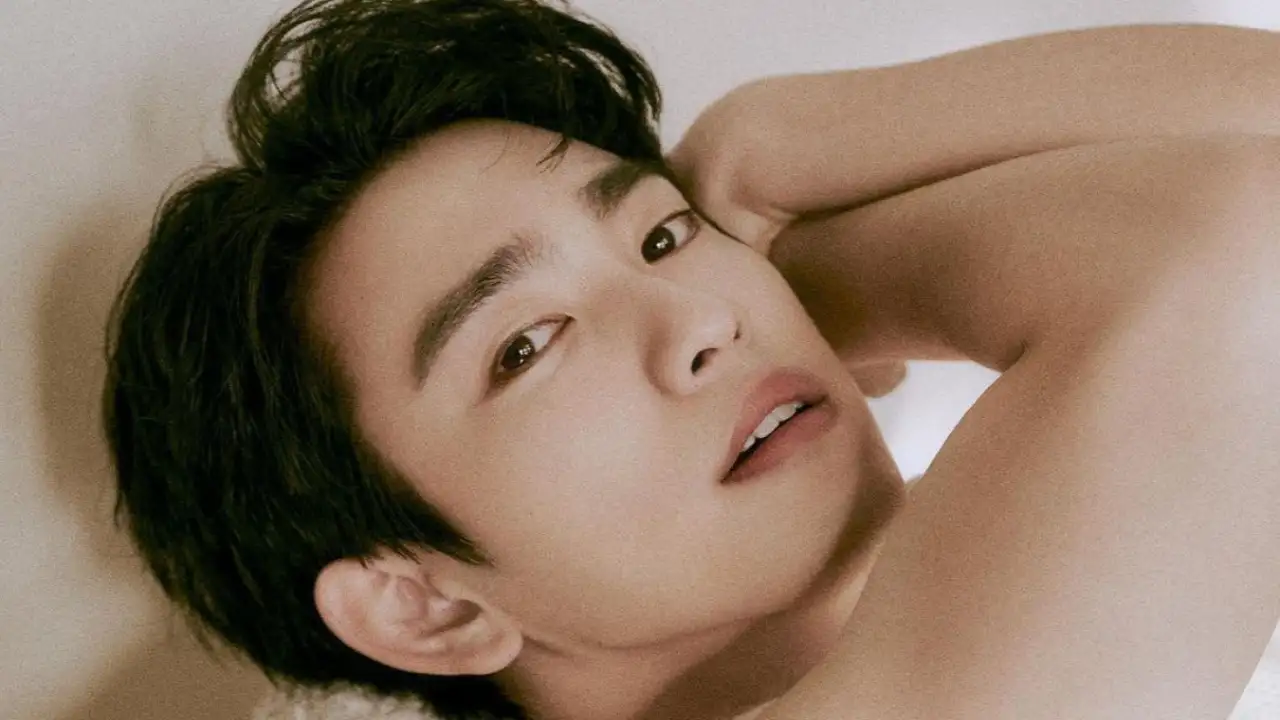 On January 6, GOT7's Jinyoung released the teaser photos for the upcoming release of his 1st solo album and we are excited! Named Chapter 0: WITH, Jinyoung looked handsome and clean dressed in a simple tank and brown pants. With teaser photos starting from 9th January to the release of the MV and album release on January 18, let's see how he stands out with his style of music.
GOT7 is a 7-member group consisting of JAY B and Jinyoung, members of JJ Project, a project duo that first debuted in 2013, vocalist Youngjae, maknae Yugyeom, Mark, BamBam and Jackson. Since their official debut in January 2014, they have been active as the representative boy group of JYP Entertainment (JYP), succeeding 2PM and 2AM. As a hybrid group composed of multinational members, it attracted attention especially in the overseas market. Continuing the world tour and contributing to a significant portion of JYP's sales.
In 2021, when the exclusive contract expired, all members left JYP and found a new nest. However, the 'seven years curse' was avoided. While carrying out individual activities at their respective agencies, they showed their will to continue group activities, and in fact, released the 'complete' album in May of last year, revealing their strength. JAY B, who set up home in the new entertainment company CDNZA Records, took a 'global' move last year. Starting with Seoul, he held a solo Asian tour in the Philippines, Thailand, Indonesia, and Japan, and continued his South American tour in Mexico, Brazil, and Chile at the end of the year. On December 3rd, they held an additional solo concert in Taiwan and met Asian fans.
Under the name Mark Tuan, Mark has been steadily releasing work, including 7 singles and remix albums last year alone. He met domestic fans through a magazine photo shoot, and held solo concerts last year in Thailand, the United States, and Canada. In 2017, when he was promoting GOT7, Jackson established his personal studio 'Team Wang' in China and has been promoting in China and Korea at the same time. He signed an exclusive contract with Sublime and took over the management of domestic activities, and his overseas activities are in progress with a private workshop.
After coming out of JYP, Jackson, who released many solo albums including regular and single albums, is active mainly overseas. Since the end of last year, he has been conducting a new world tour, 'Jackson Wang MAGICMAN World Tour 2022-2023'. Starting with Bangkok in November last year, performances will be held in Kuala Lumpur and Singapore in December of the same year, London and Paris in January this year, and Dubai in February. Youngjae, who settled in Sublime with Jackson, is also actively promoting both domestically and internationally. In particular, the 'challenge' is showing outstanding moves. He rose to the musical stage through the musical 'Song of the Sun', and since March of last year, he has turned into a DJ and is hosting the radio 'GOT7 Youngjae's Close Friend'. As a DJ, he also won the Rookie of the Year award in the radio section of the '2022 MBC Entertainment Awards'.
After signing an exclusive contract with Abyss Company, Thai-born BamBam released two solo albums and showed music with his own color. He met fans alone through various events and performances at home and abroad. In particular, it is popular in Thailand, its home country, and has appeared in a countdown event to welcome the new year in 2023.
In Korea, he has emerged as a new face in the entertainment world. Starting with 'Clumsy: In Secret Island', he made a regular appearance in 'Transit Love 2' last year. He also joined Season 2 of SBS' 'Master In The House', which started on the 1st, and met viewers on the weekend home screen. Yugyeom, who signed an exclusive contract with AOMG, topped iTunes' top single charts in Chile, Colombia, and Paraguay with his first new song of the new year, 'Ponytail', released on the 2nd. He performed well in Brazil, Estonia, Latvia, the Philippines, Thailand, as well as Ecuador, Saudi Arabia, Turkey, Belarus, Laos and Peru.
Park Jinyoung, who signed an exclusive contract with BH Entertainment, a company specializing in actors, has been carrying out activities with a focus on acting. He appeared in seasons 1 and 2 of the drama 'The Devil Judge' and 'Yumi's Cells', and he also made a surprise appearance in JTBC's 'Reborn Rich', which recently ended in popularity, and he garnered attention. His last appearance was in the film Christmas Carol, which tells the story of an older brother Il Woo (Park Jinyoung), who entered a juvenile detention center for revenge after the death of his twin brother, Wol Woo (Park Jinyoung), and his gang. It is based on the novel of the same name by Joo Won Kyu, who won the Hankyoreh Literary Award. Park Jinyoung stars as the twin brothers Il Woo and Wol Woo, who goes to juvenile detention center to avenge his dead brother, and the twin brother, whose body is found on Christmas morning while still holding on to her pain. His acting stood out.
ALSO READ: BLACKPINK set to become the first K-Pop group to headline Coachella? Find Out
Stay updated with the latest Hallyu news on: Instagram, YouTube, Twitter, Facebook and Snapchat
What do you think of the teasers? Let us know in the comments below.
About The Author
A BMM graduate, Anoushka has been writing professionally for over 2 years. K-Pop and K-Dramas consume her day and she... enjoys writing articles about it. So far, she has written close to 3000 articles. She loves films, music, art, and food! She spends most of her time either discovering a new film or burying her nose in a gripping novel.
Read more
Top Comments
There are no comments in this article yet. Be first to post one!