10 Cool Women's Casual Shoes Under 1000 Bucks on Amazon's Great Republic Day Sale
Need stylish shoes on a budget? Get the best women's casual shoes under 1000 rupees from Amazon's Great Republic Day Sale — sneakers, slip-ons, loafers, etc.
Updated on Jan 31, 2023 | 07:19 PM IST | 83.5K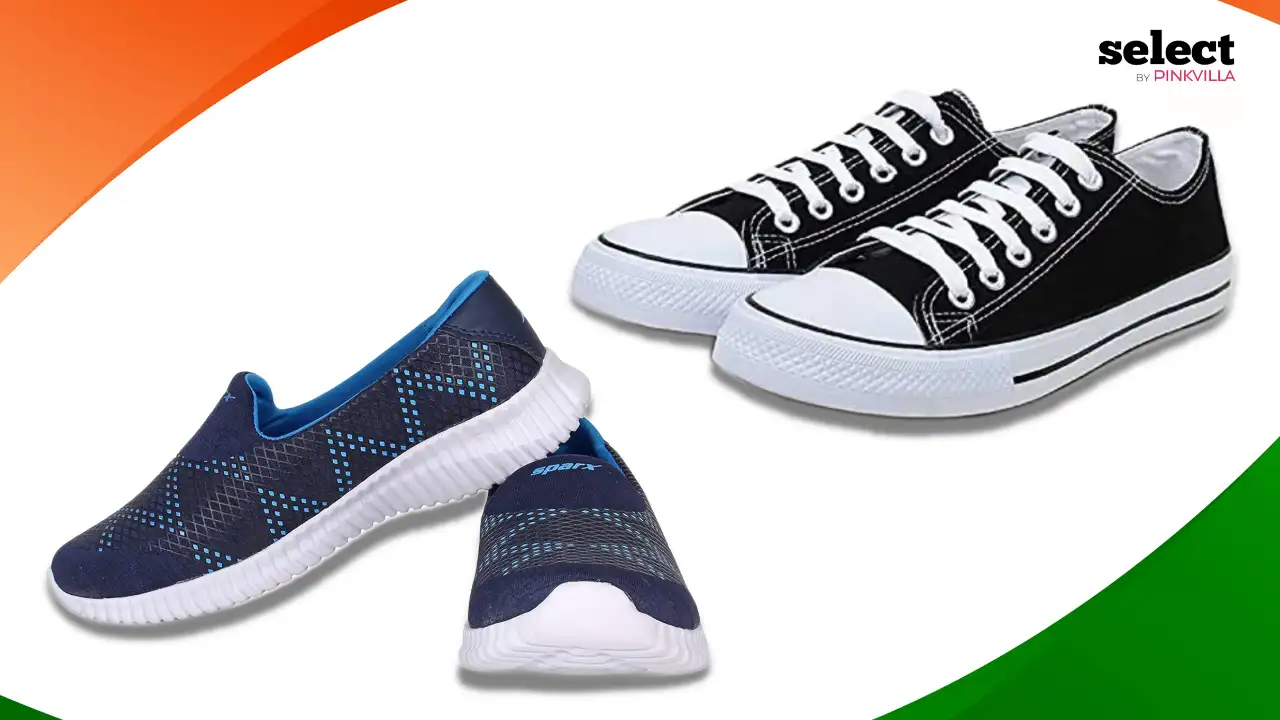 The products curated for this article are independently chosen by the editorial team. If you make a purchase through the
links
mentioned below, we may receive a commission. Check out our
product research & curation process
Heels, juttis, and oxfords are all great, but nothing matches up to the glory of casual shoes. They are the most versatile and comfortable type of footwear in most wardrobes. While casual shoes are the ideal choice to wear on weekends, lunch dates, leisure walks, and city tours, a good-looking pair can also be a lifesaver for fancier occasions. Such shoes are so indulgent that you cannot be satisfied with just one pair. To save you from spending a fortune  while hoarding shoes, Amazon's Great Republic Day Sale offers a plethora of women's casual shoes under 1000 rupees. Scroll away and see our product recommendations for the same.
10 Best Women's Casual Shoes to Get from Amazon's Great Republic Day Sale
1. CatBird Trendy Loafer Shoes
You cannot go wrong in style with these adorable loafers by CatBird. The sleek faux leather upper of these tan shoes effortlessly polishes your casual look. With handcrafted stitches and cute ribbon detailing, these shoes get their sartorial charm that goes well with every outfit without seeming too flashy. While the outsole provides excellent grip, the memory foam insole keeps your feet snug and comfortable. Hence, these loafers are worth every buck.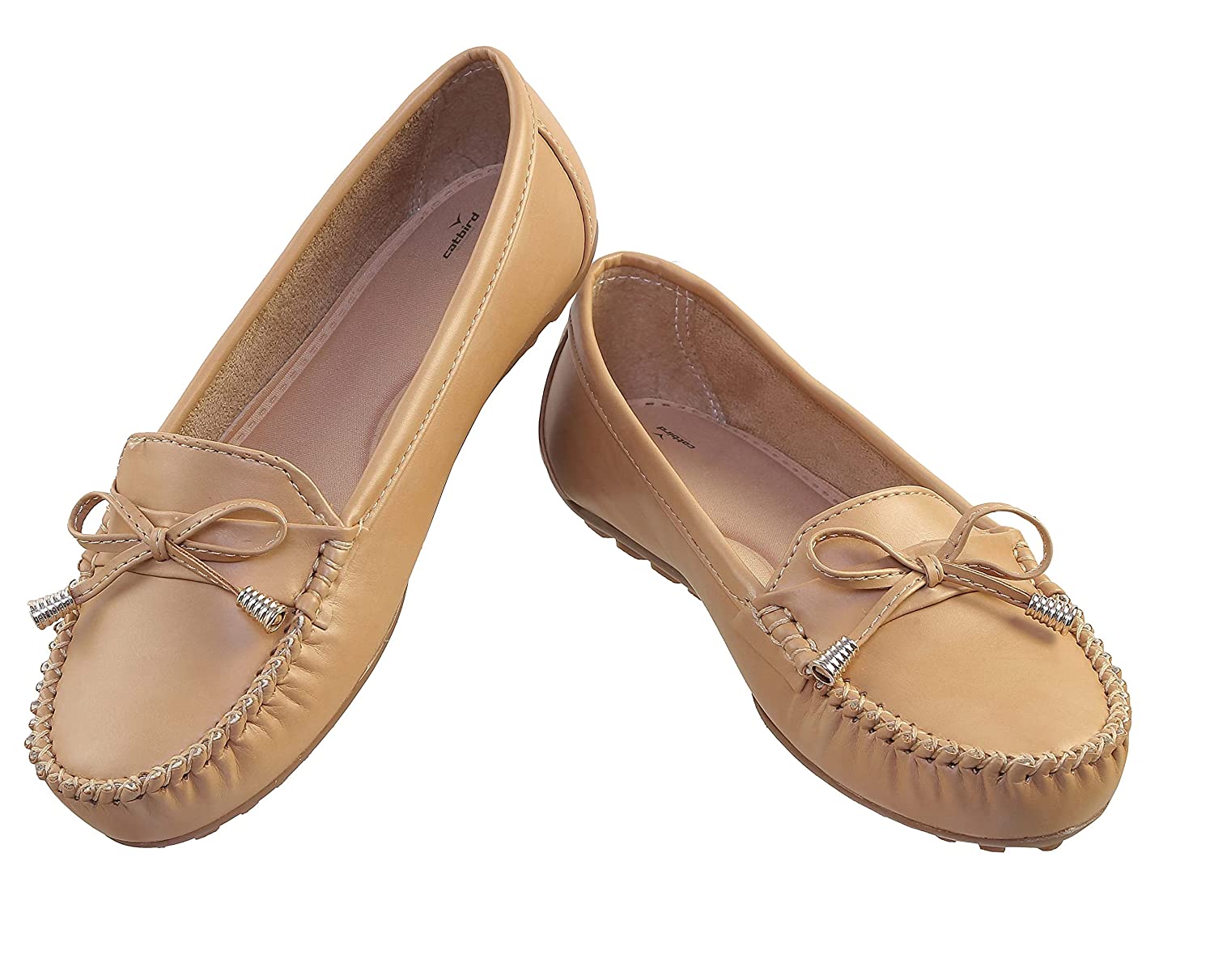 (as of 19/1/23 at 1:00 pm IST)
2. Campus Women's Annie Walking Shoes
Get the best of both sneakers and ballerinas with these slip-on walking shoes by Campus. They provide a cute sporty aesthetic without the hassle of tying laces. Made with a knitted mesh upper, the shoes allow air to penetrate in order to keep your feet dry and fresh. With their flexible, wedge outsole, these shoes provide enhanced movement and adequate padding for your feet ' arches.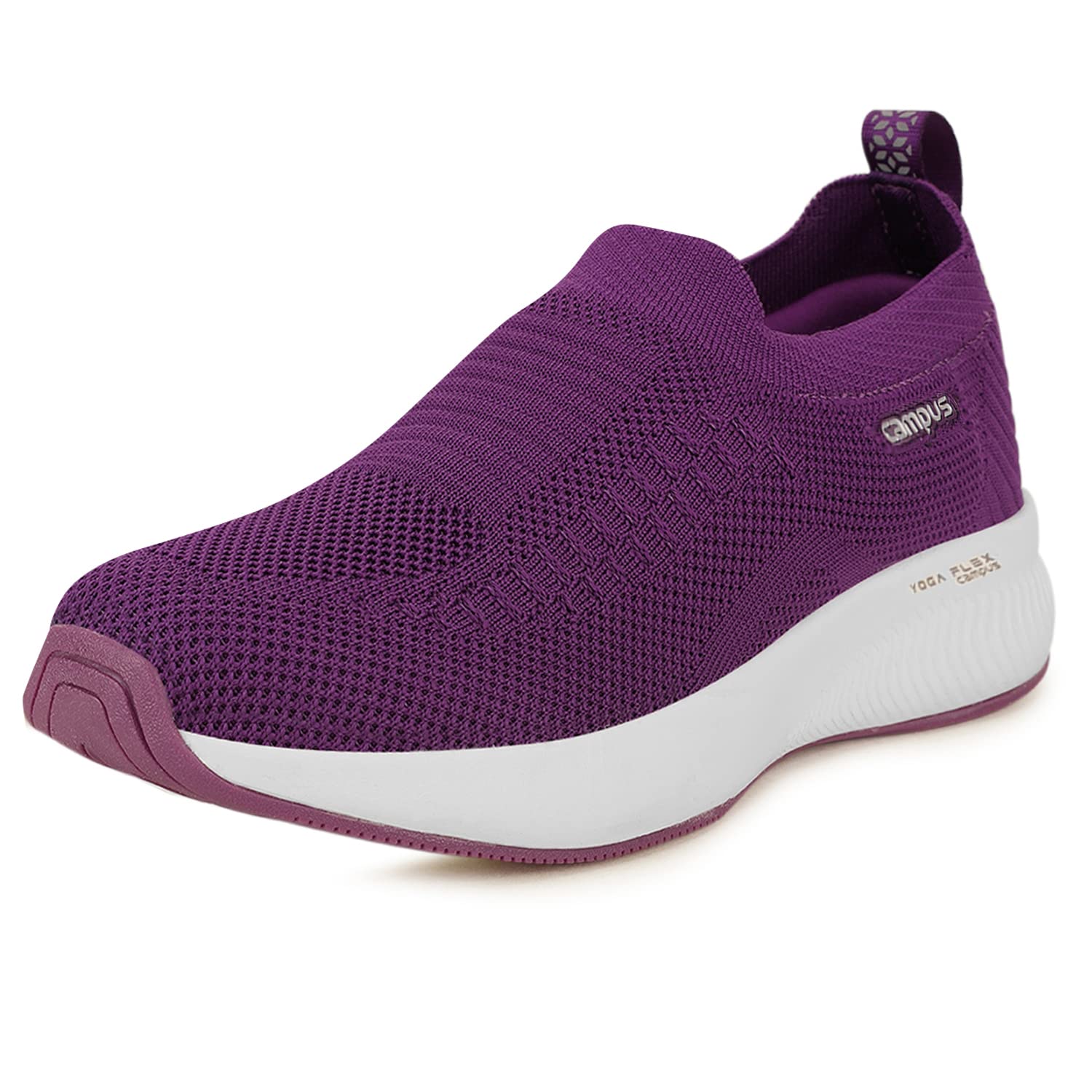 (as of 19/1/23 at 1:00 pm IST)
3. KazarMax Floral Slip-on Sneakers
These sneakers by KazarMax give a beautiful, off-beat twist to your casual shoes. The black canvas of each shoe is spruced up with a colour-pop floral design. With a super-elastic rubberized EVA sole, you can jump, skate and dance in these sneakers as they provide enhanced movement. Luckily, this lovely pair is available with a 68% discount on Amazon's Great Republic Day Sale.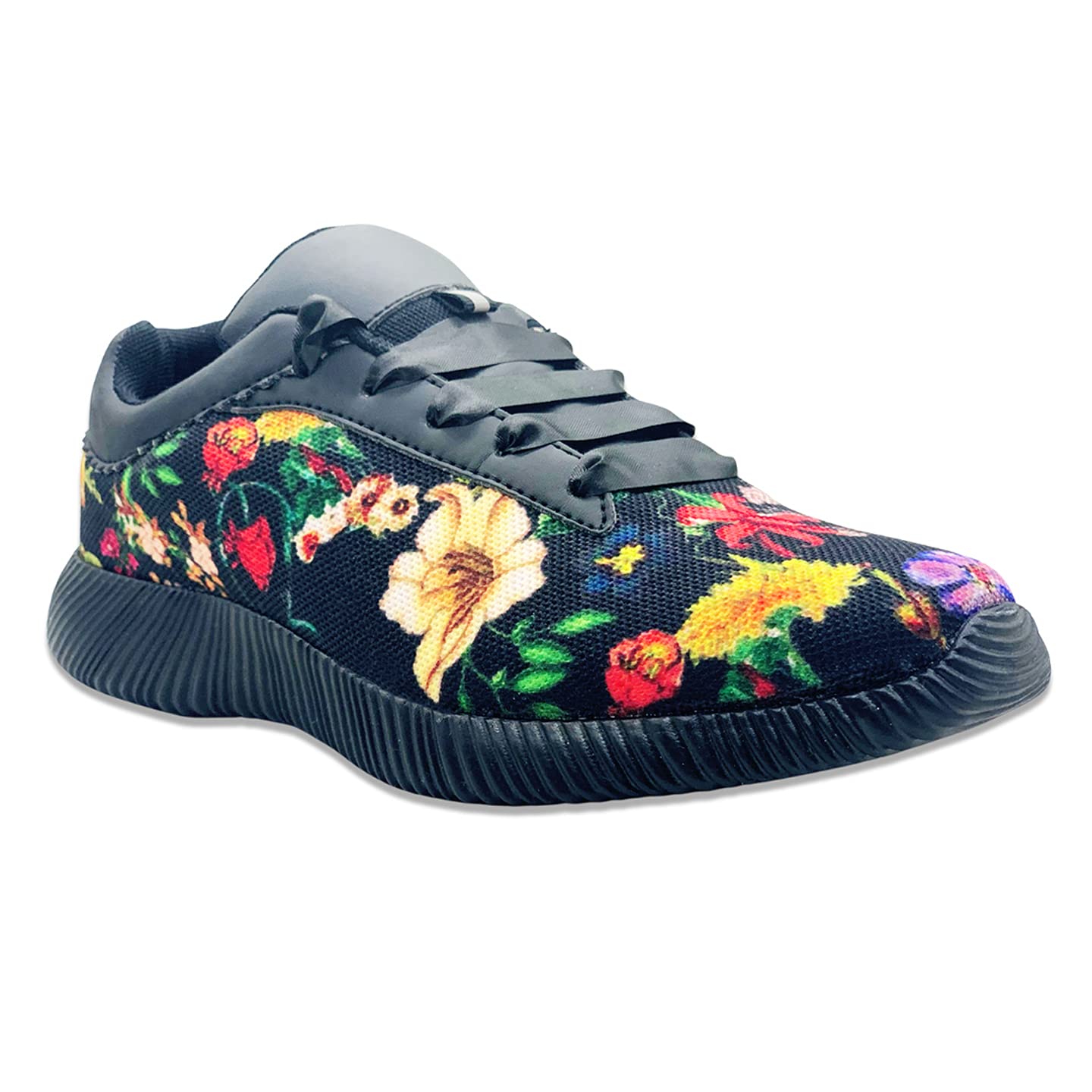 (as of 19/1/23 at 1:00 pm IST)
Work out in style with these drop-dead gorgeous running shoes by Campus. The color-pop tactile detailing of the wedged outsole of each shoe looks attractive against its black canvas. With Foam-Lite technology, these shoes provide adaptive cushioning, and arch support to your feet. In addition, the mesh upper is adequately ventilated and keeps your feet fresh for ultimate comfort.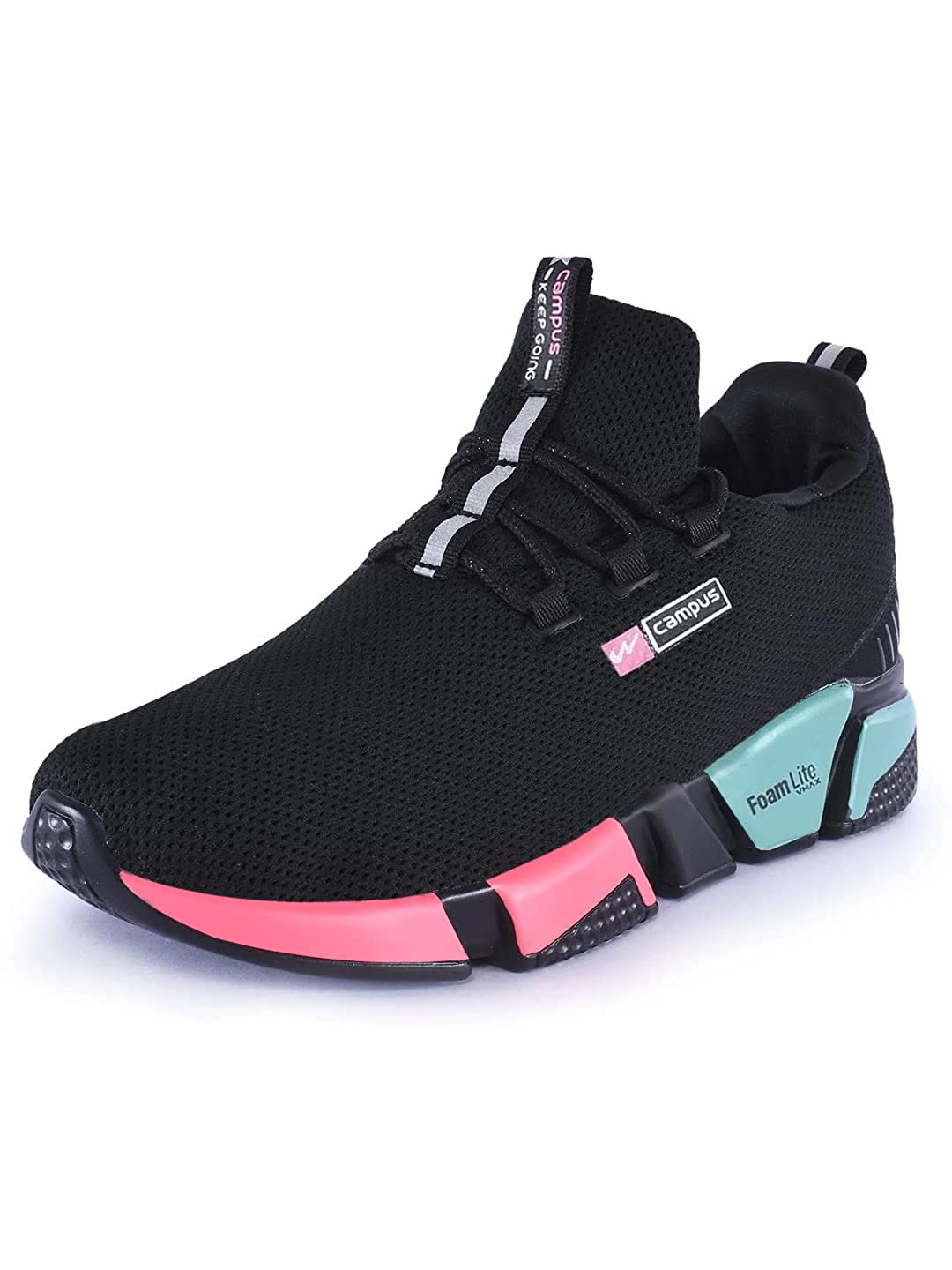 (as of 19/1/23 at 1:00 pm IST)
5. Sparx Women's Slip-on Shoes
With a generously cushioned insole and adequately padded collar lining, these slip-on shoes by Sparx are a luxuriously comfortable footwear choice. They are made with high-quality EVA that makes them water-resistant, and adequately durable. Your feet stay dry and fresh owing to the breathable, mesh upper. To top it off, the intricate geometric detailing of these shoes gives the shoes a charming sporty aesthetic.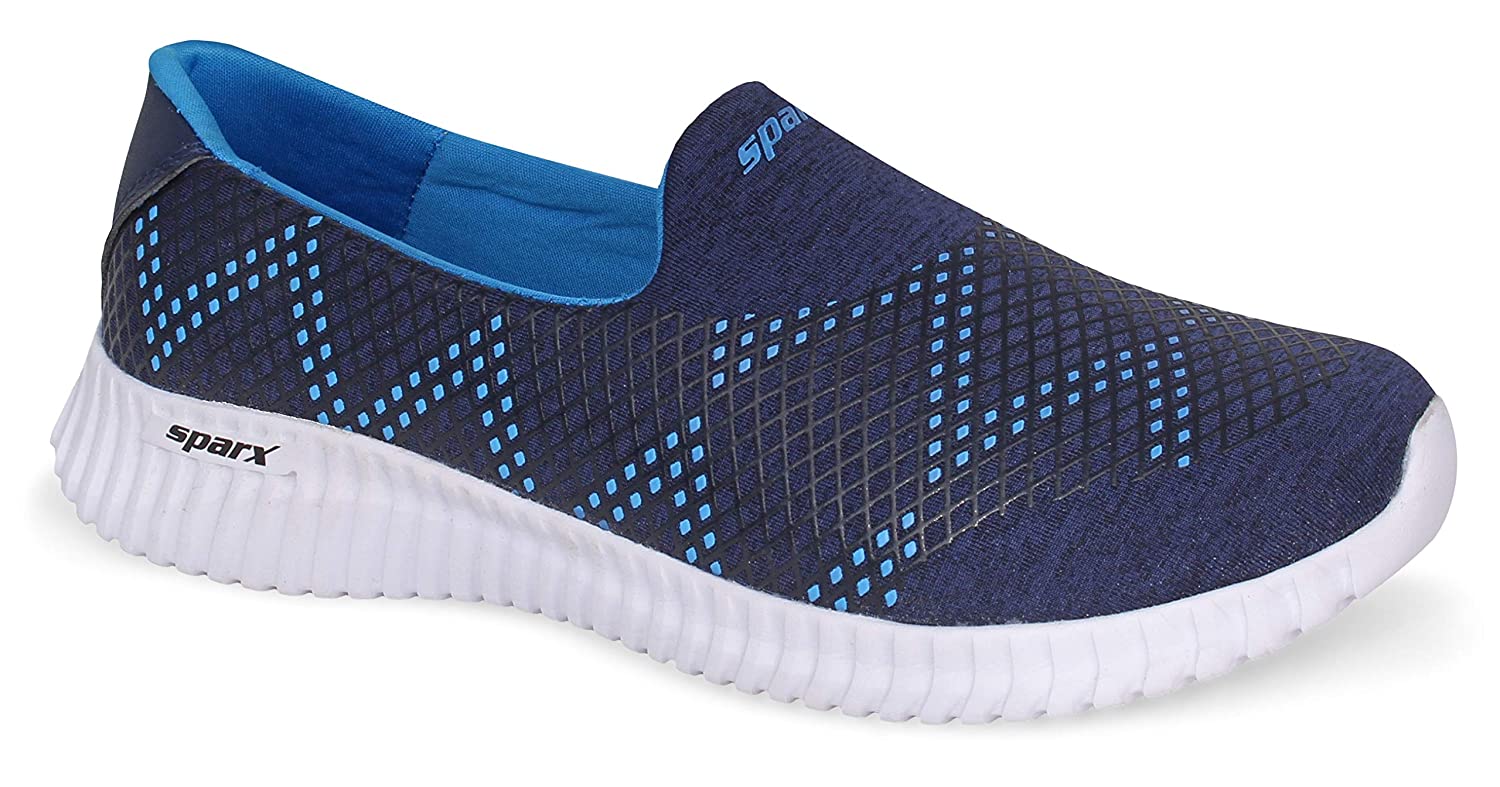 (as of 19/1/23 at 1:00 pm IST)
The unique design and neutral color theme of these sandals by BATA make them highly utilitarian and versatile. With a convenient pull-on closure, these shoes have an elasticated grip for a secure fit. Their toecaps have several ventilation apertures to keep your feet fresh, making these shoes perfect for summer. Also, the outsole is flexible and helps with better movement. You can wear these sandals with both ethnic and western outfits.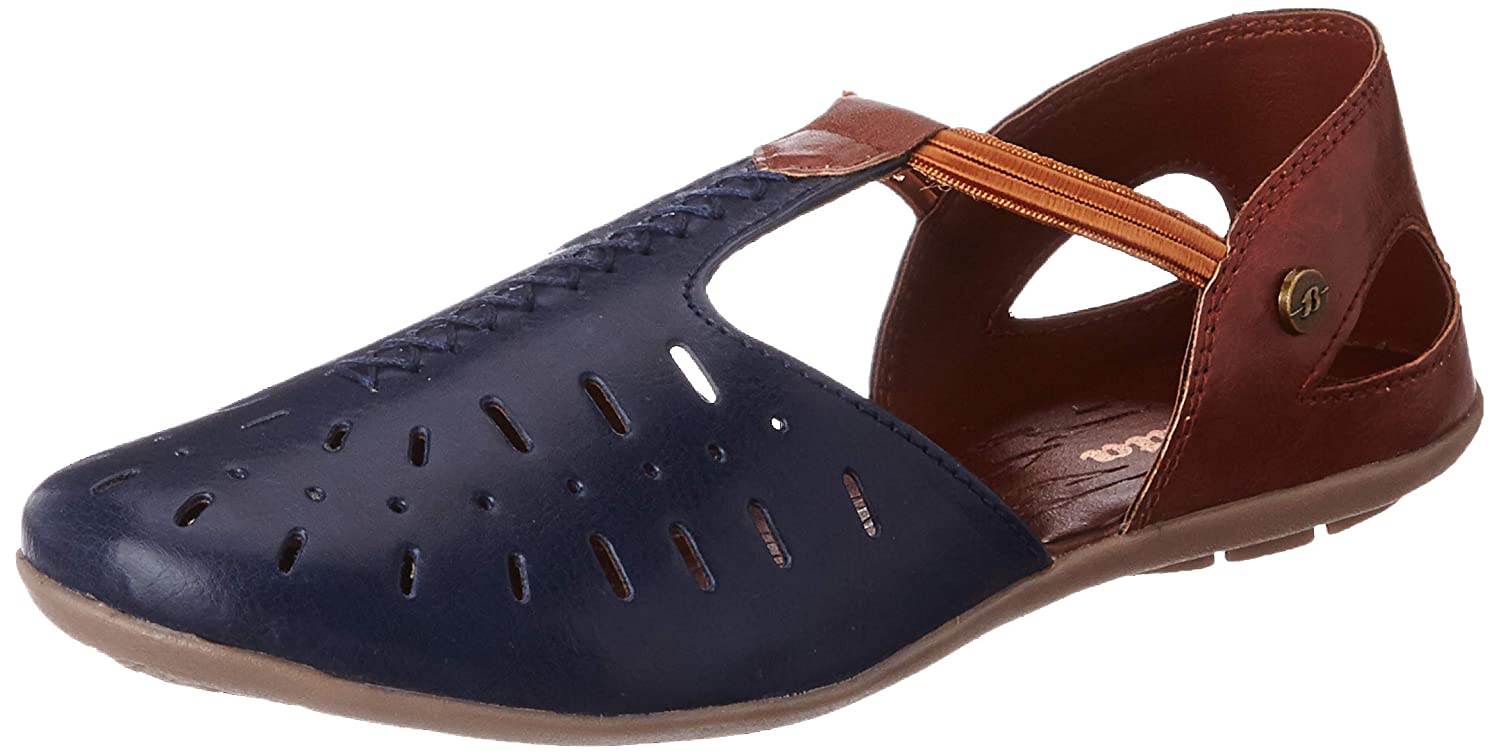 (as of 19/1/23 at 1:00 pm IST)
This stylish pair by HOCKWOOD has the perfect sneaker aesthetic that you can put on without a second thought with any casual outfit. Unlike cheap-quality flat shoes, these sneakers are well-padded at the inner walls and collar lining, to prevent friction around your ankles. What makes these special is that you can also wear them for light exercises, such as skipping and skating. With Amazon's Great Republic Day Sale, you can avail of their benefits at a budget-friendly price.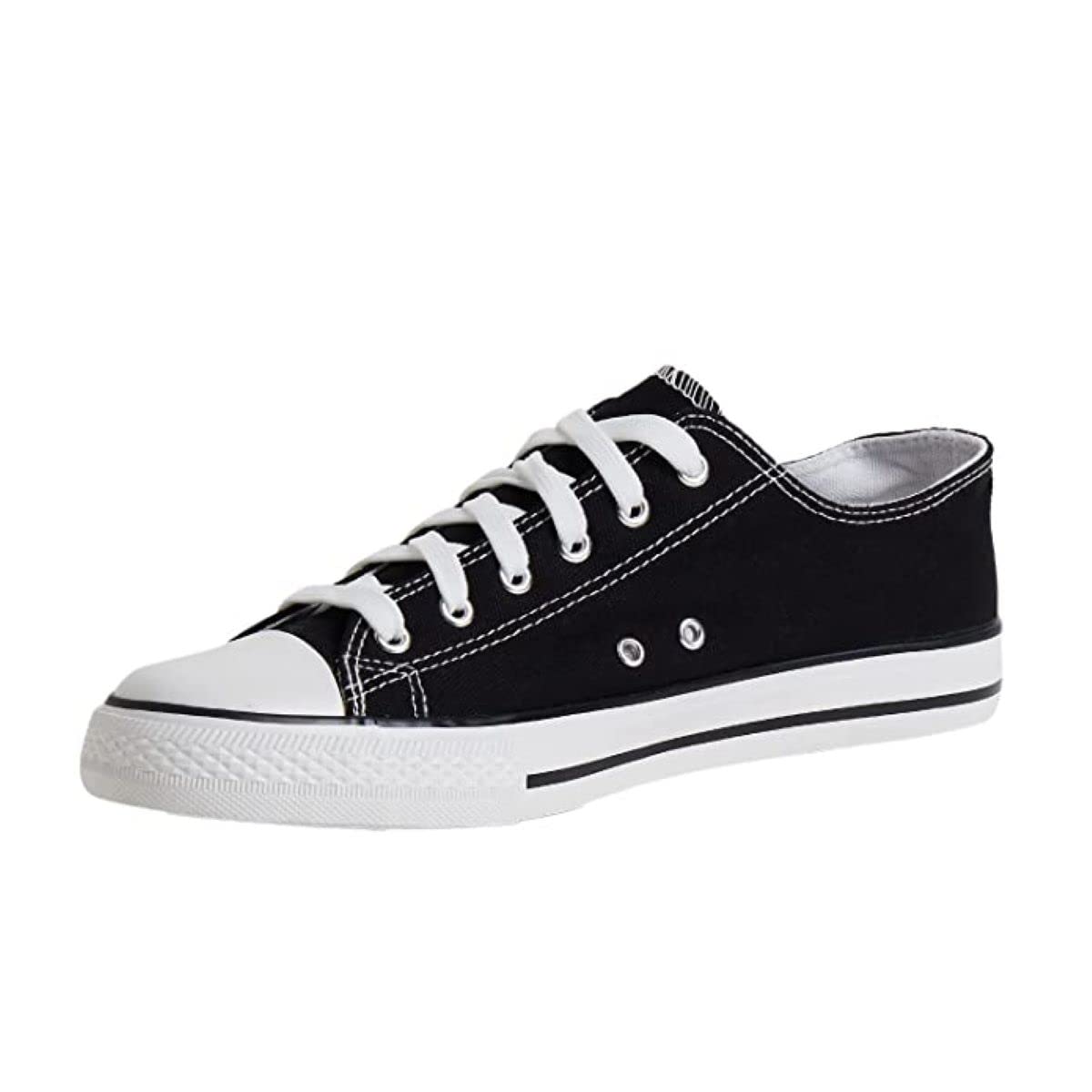 (as of 19/1/23 at 1:00 pm IST)
8. Campus Women's NIOMI Casual Shoes
You can run like an athlete or dance like a ballerina when you have the luxurious comfort of these casual shoes by Campus. The distinct phylon outsoles of these shoes have a contoured tread pattern, which significantly enhance movement and flexibility. Their mesh upper too, is adequately stretchable, breathable, and skin-friendly. To top off its benefits, the color-pop design of these shoes makes them incredibly cute.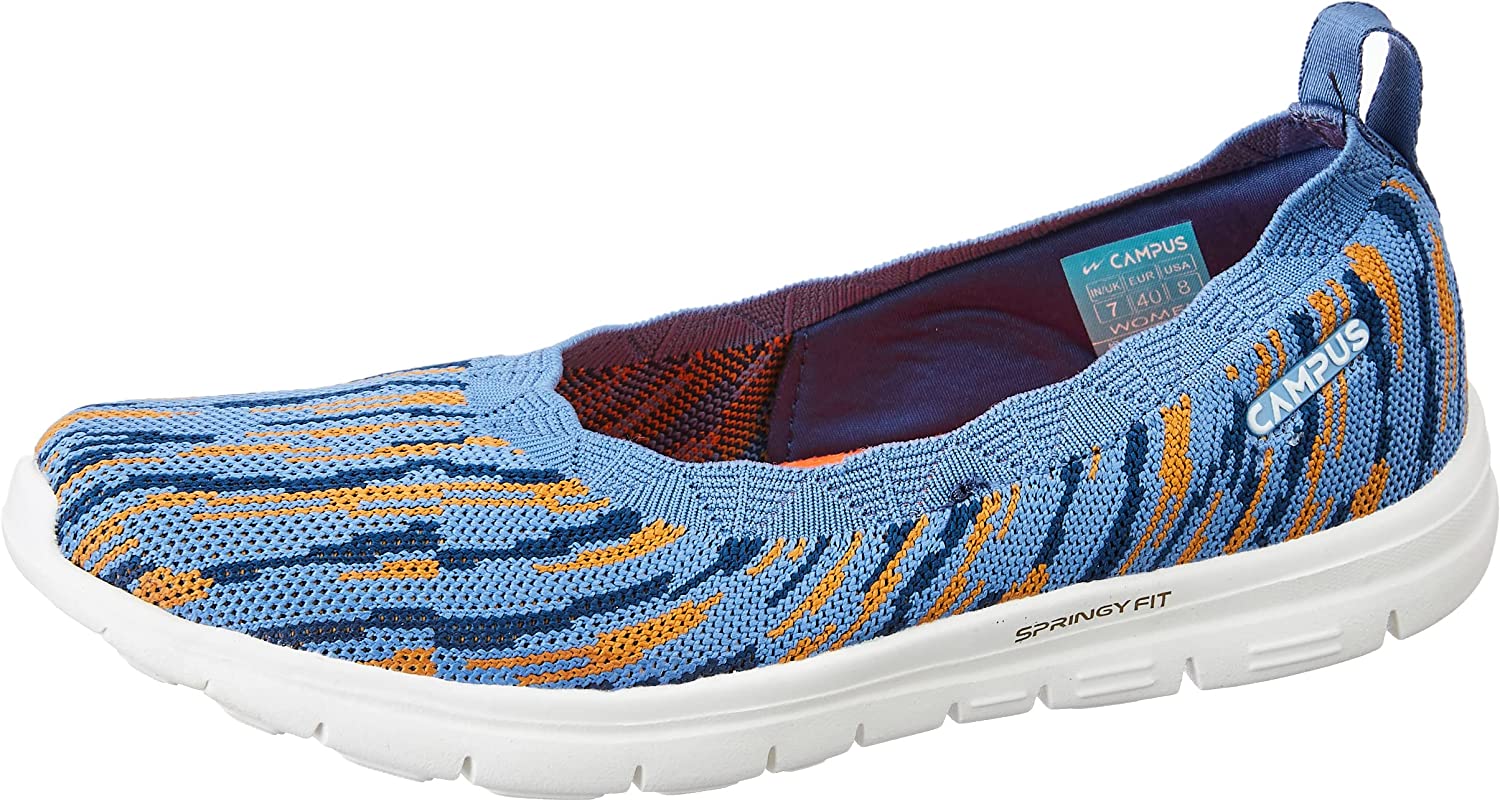 (as of 19/1/23 at 1:00 pm IST)
You don't have to worry about getting shoe bites with these skin-friendly shoes by Flavia. Made with breathable cotton-elastane uppers, they keep your feet dry and fresh. The intricately contoured tread patterns at the base provide excellent grip and stability, while the chunky wedge outsoles keep your arches and heels supported. These amazing shoes are available at a steal-deal price on Amazon's Great Republic Day Sale.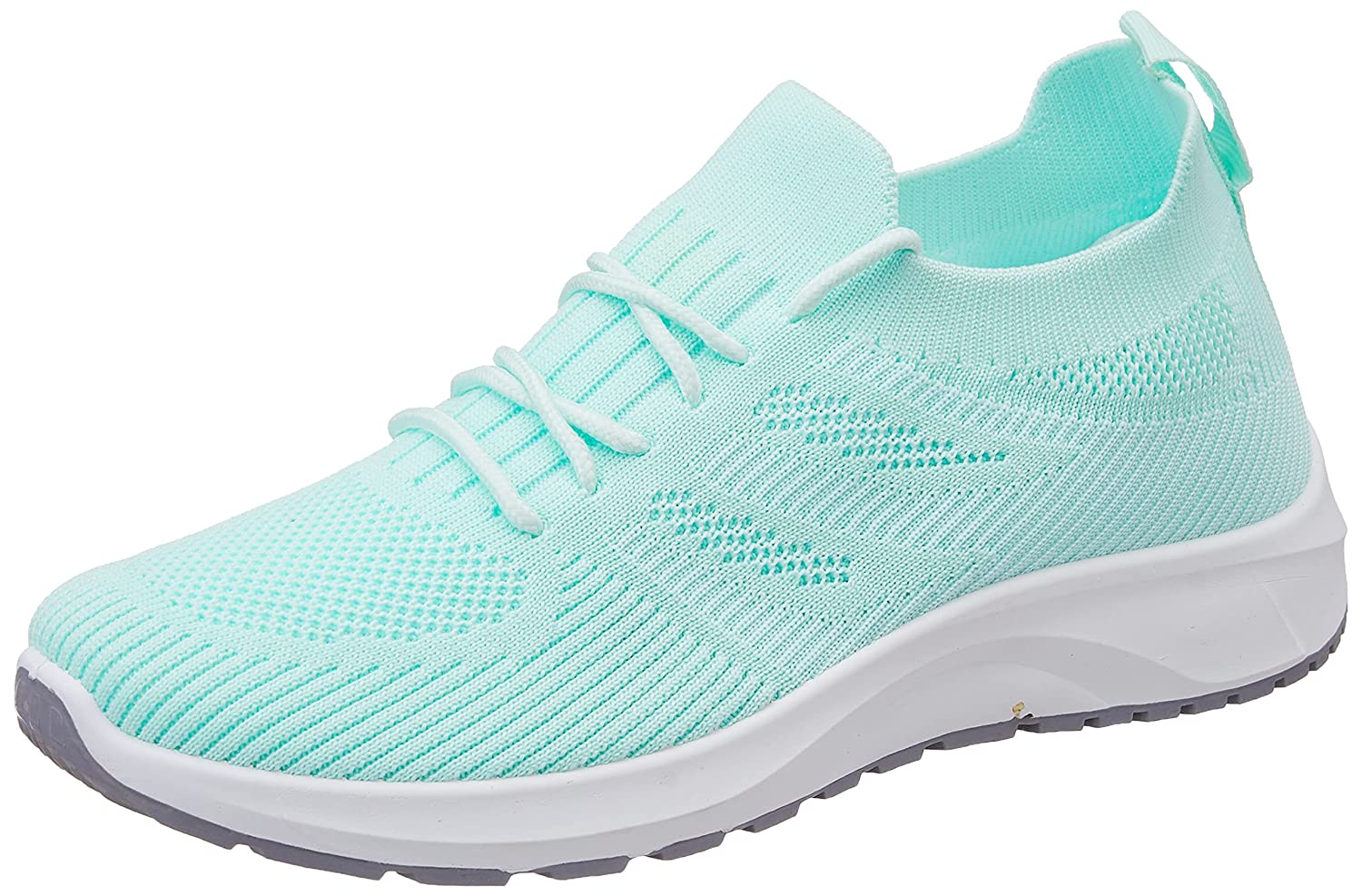 (as of 19/1/23 at 1:00 pm IST)
10. Bourge Micam-z51 Slip-on Shoes
These breathable slip-on shoes are made with high-quality fabric mesh and EVA — materials that enhance their functionality and durability. This is a reliable pair for leisure walks, light exercises, and travel, as they provide long-lasting comfort. With a minimalistic and chic design, these shoes make a versatile pair for most casual occasions. Also, they are lightweight and easy to maintain.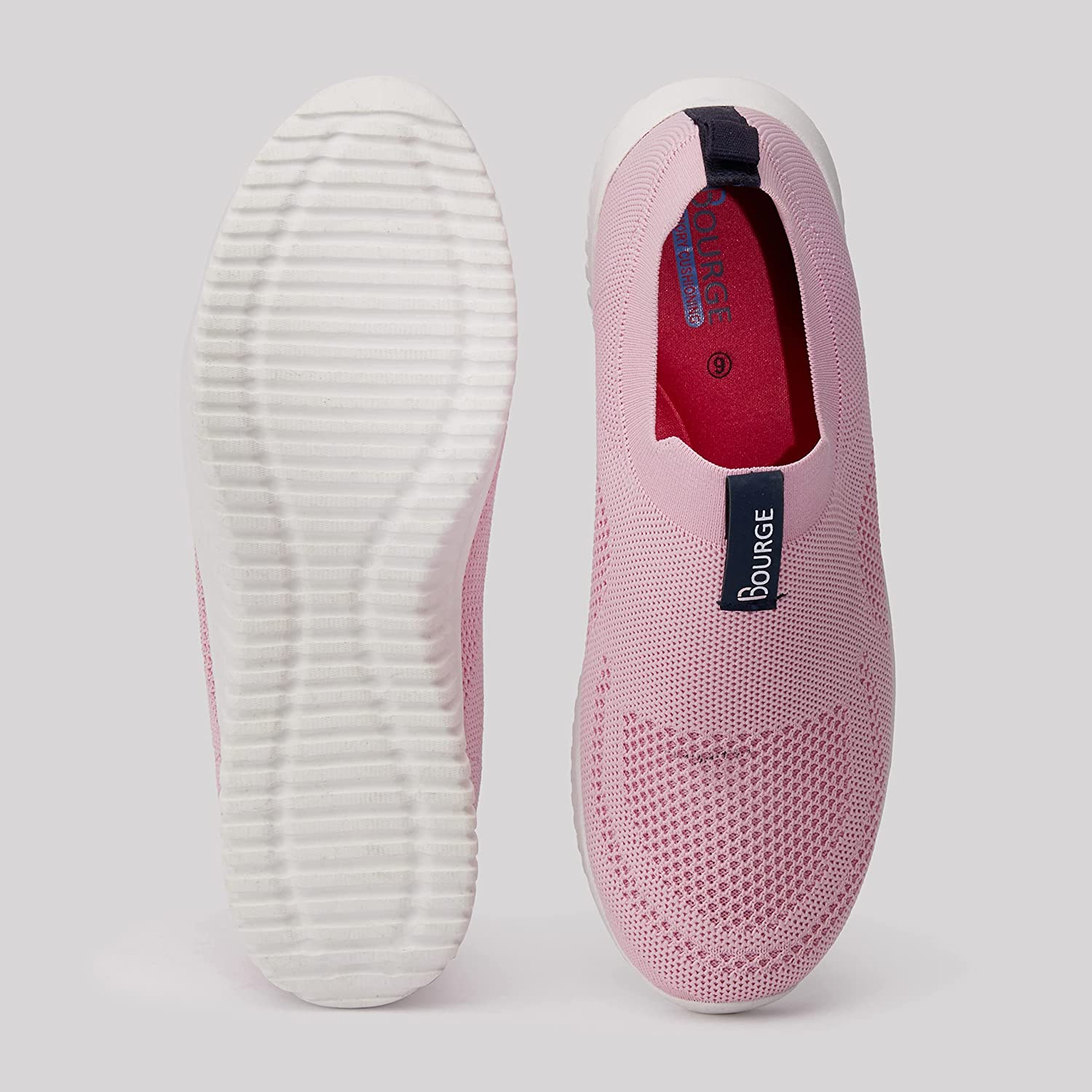 (as of 19/1/23 at 1:00 pm IST)
So there you have it. You can get your hands on these incredible casual shoes under 1000 from Amazon's Great Republic Day Sale. These footwear options are very comfortable, durable, and attractive, making them worth every buck spent. Ensure you check the available size options before buying, so you make an informed decision. Happy shopping!
About The Author
Anoushka is certified in Professional Skincare and is a Mass Media (Journalism) graduate from Mumbai University. As a...n experienced writer, she is an advocate of sustainability in skincare, haircare, fashion, and lifestyle. She loves mind-stimulating conversations, trivial or intense, which fuel her creative ideas. In her leisure time, she enjoys yoga, sitcoms, reading, early morning beach walks, and cafe hopping.
Read more
Top Comments
There are no comments in this article yet. Be first to post one!