5 turning points in SM Ent dispute: Lee Sung Soo's video against Lee Soo Man, aespa's music, HYBE's response
The SM Entertainment dispute between Lee Soo Man, Chris Lee, HYBE, Kakao Entertainment and CJ ENM, is seeing a lot of new updates and here's all you need to know.
Updated on Feb 17, 2023 | 03:22 PM IST | 699.3K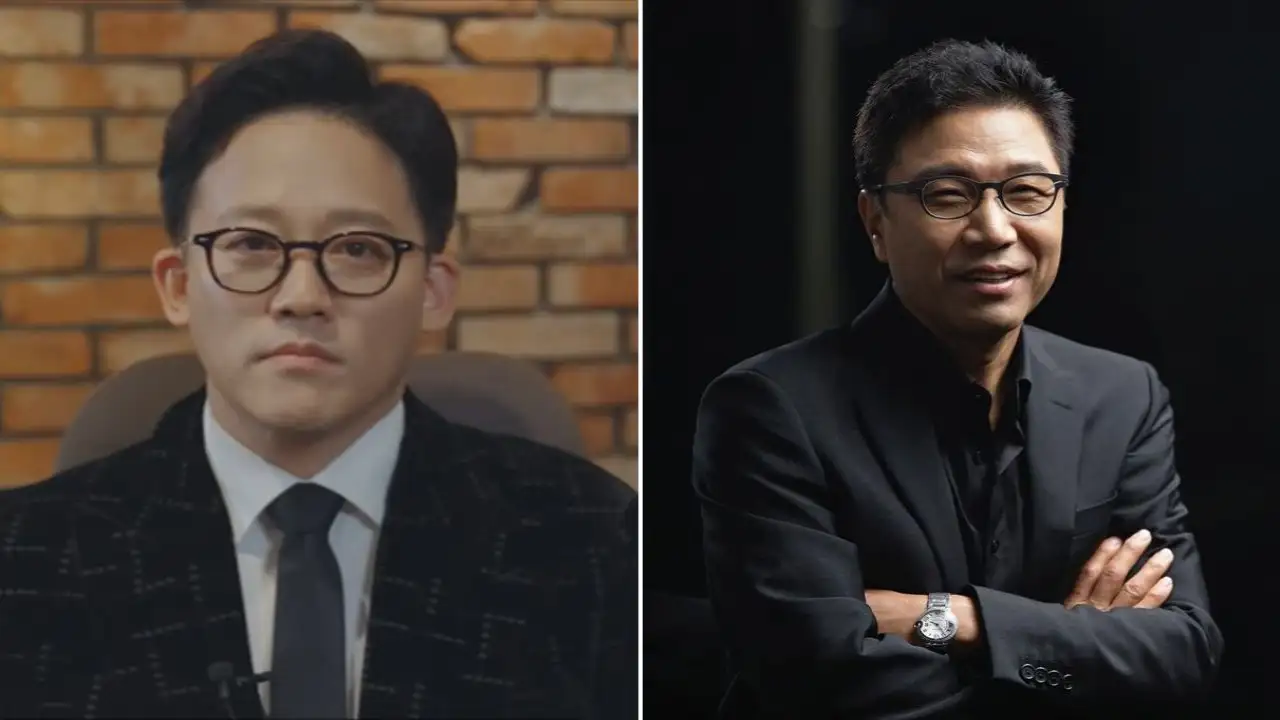 The CEO of SM Entertainment, Lee Sung Soo released a video on his personal YouTube channel on February 16 talking about the dispute over the company's shares and sharing what he thought of the tag game that is currently ongoing between the two sides. Ironically, Lee Sung Soo or Chris Lee is the nephew of Lee Soo Man and was made a CEO in March 2020 after initially serving as a general director of music production and CEO of SM Entertainment USA previously.
To those uninitiated, the South Korean media giant SM Entertainment is having a tough time dealing with its re-organisation as SM 3.0, or as many call it, a real-life K-drama unfolding in front of them. We're taking a look at all that has happened so far in this battle of shares that has put the label in turmoil.
Kakao Entertainment's purchase 
It all began when it was reported that the founder and essentially the frontman of SM Entertainment, Lee Soo Man, was being pushed out of his own company by those at upper management levels. This not only surprised onlookers but also made them wonder what exactly went wrong for the company to turn against the visionary that is believed to be Lee Soo Man. Eventually, it was revealed that Kakao Entertainment had become the second-largest shareholder of SM Entertainment after acquiring a 9.05 per cent stake for 217.2 billion KRW in the company on February 7, only second to Lee Soo Man himself who held an 18.73 per cent stake at the time. 
Soon after, Lee Soo Man himself denounced the selling of the company's shares to Kakao Entertainment as illegal and decided to sue the agency, a rather unforeseen action. He would be claiming the violation of the Commercial Act by issuing new shares of the company and convertible bonds during the ongoing management dispute.
HYBE's intentions and takeover
In the meanwhile, as all eyes lay on Lee Soo Man's move, a potential new candidate in the race was revealed to be the megacorp HYBE which houses talents like BTS, TOMORROW X TOGETHER as well as multiple labels like Source Music, ADOR, BELIFT LAB, and more. The Korea Exchange formally requested HYBE to disclose whether it intends on purchasing SM Entertainment shares, and the company obliged, expressing its wishes.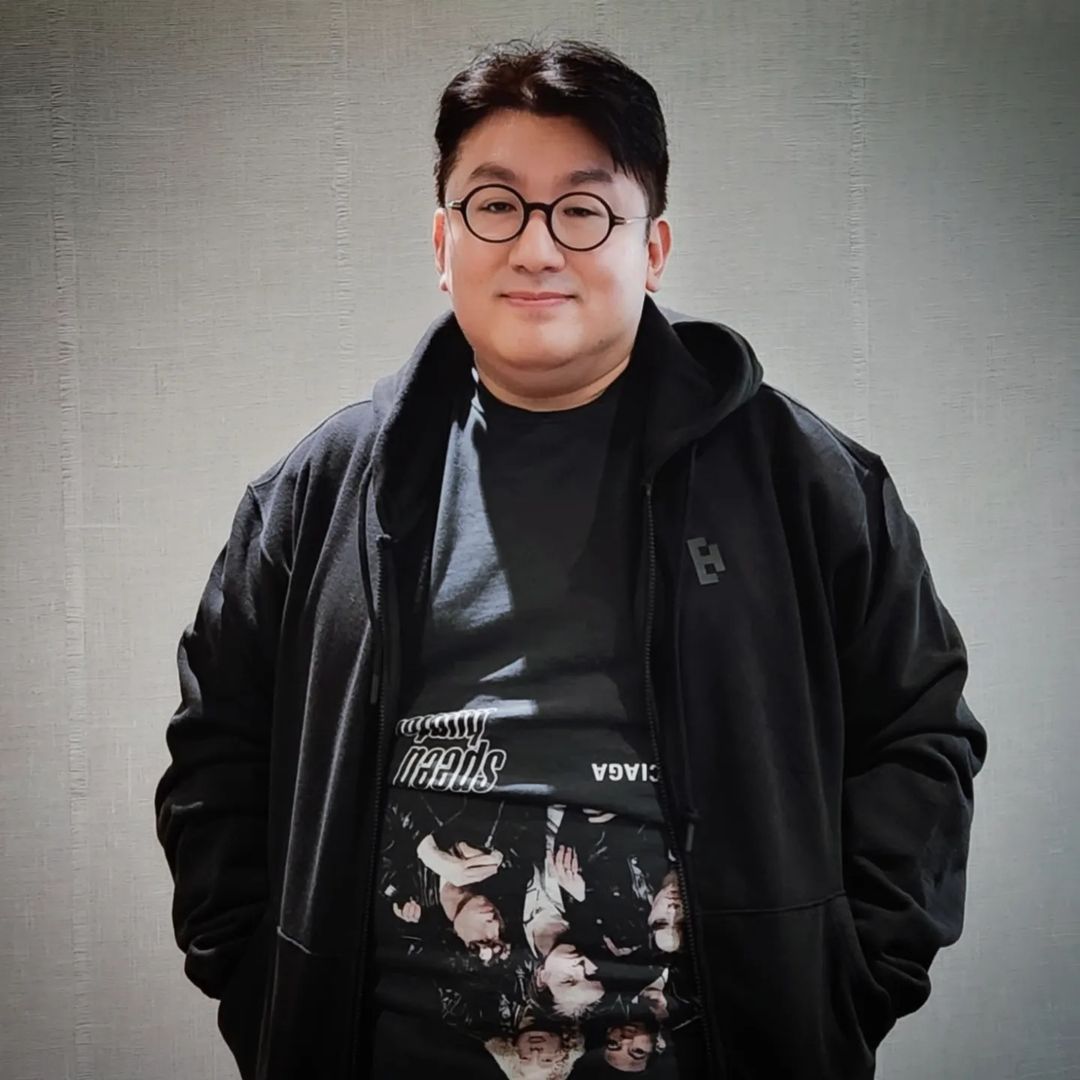 The shock from this did not last long and only got bigger when soon after HYBE successfully became the largest shareholder of SM Entertainment by purchasing a 14.8 per cent stake in a 422.8 billion KRW deal (approximately 334.3 million USD). This also came only a day after the company acquired 100 per cent of Quality Control Music, an American company whose artists include Lil Yachty, Migos and Lil Baby for 300 million USD. Lee Soo Man had found an ally with HYBE seeing it as his last option and was now in the same boat as his company who is known to be his rival in the market and was now left with a 3.66 per cent share along with visibly no management rights or royalties as his deal with HYBE would entail.
Moreover, HYBE expressed its wish to obtain an additional 25 per cent stake in SM Entertainment by offering to buy shares from others at 120,000 KRW as its initial tender offer. Should it be successful, HYBE would then own 39.8 per cent and the power shift would be massive in this case. The company has also since expressed its wishes to let SM Entertainment function on its own by only offering changes to its structure and not letting Lee Soo Man exercise any management rights.
CJ Entertainment's involvement
In the midst of this, as it was clear that the allies now stood as Lee Sung Soo-Kakao versus Lee Soo Man-HYBE, a new media giant's name popped up. It was rumoured that the CJ Group was looking to join hands with Kakao Entertainment in order to become the largest shareholders of the company. The reports claimed that the Kakao side had reached out to CJ Group to buy a combined 19.9 per cent stake. However, soon after CJ Group responded to the rumours by calling them groundless. Earlier in 2022, CJ ENM had responded to reports of having the intent to buy SM Entertainment's shares by saying that they were looking at multiple possible ways to expand their global business.
Lee Sung Soo's video
On February 16, CEO Lee Sung Soo uploaded the first of what would appear to be a series of videos where he spoke out against Lee Soo Man. In the video, he accused his uncle of establishing an additional company (CTP) in order to evade taxes. He shared audio clips in the supposed exposé revealing Lee Soo Man's wish to promote himself and ask for the company to make reforms that favour him. The future that Lee Soo Man supposedly envisioned included music festivals and casinos based on sustainability and tree planting. Lee Sung Soo allege that Lee Soo Man spoke of including the legal usage of marijuana in these events so that people could enjoy them. 
aespa's comeback debate
In the same video, Lee Sung Soo claimed that aespa's comeback was pushed back because of Lee Soo Man's demands. He revealed that the girl group was originally scheduled to release new music on February 20 and plans for concerts following this on February 25 and 26 were in place, however, Lee Soo Man did not budge from his asks. He is said to have asked SM Entertainment's A&R team and producer Yoo Young Jin to include lyrics in the comeback songs revolving around his sustainability and ESG theme. Yoo Young Jin has been a well known and long time producer working with SM Entertainment who had earlier revealed his wishes of not siding with Lee Sung Soo in this dispute and continuing to follow Lee Soo Man.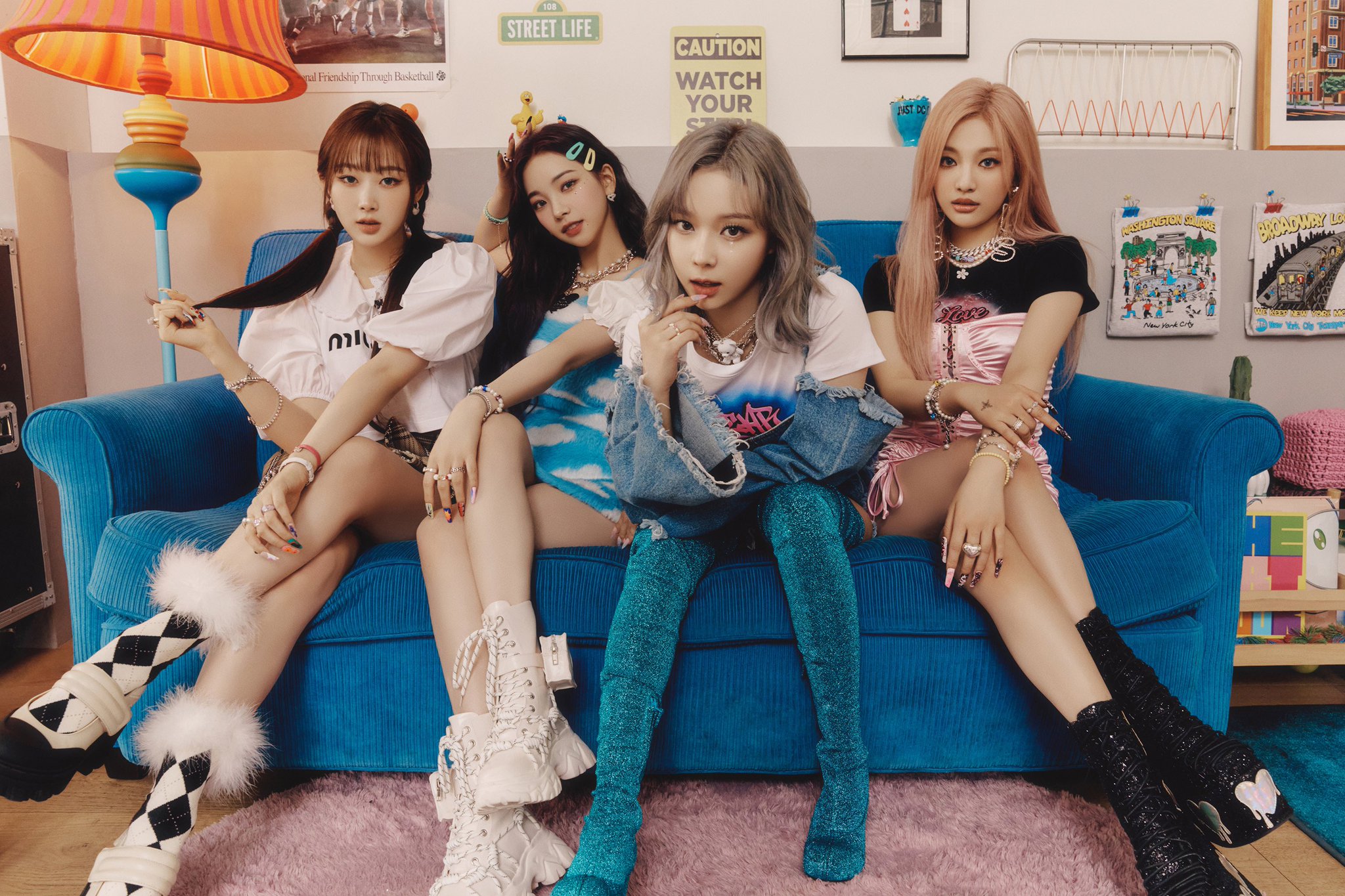 Phrases like 'just sustainability', 'greenism', 'tree planting' and more came up during the discussions for the lyrics. This obviously did not bode well with aespa's concept leading to a disappointed response from the production team as well as distress faced by the girl group members who seemingly teared up. Finally, the comeback was delayed as decided by Lee Sung Soo and their COO.
Lee Soo Man and HYBE's response to Lee Sung Soo's video
Soon after a representative of HYBE reportedly responded to the claims made by Lee Sung Soo where he called out Lee Soo Man for including overseas producer clauses which would allow him to earn 6 per cent of music profits even before earnings were distributed between SM Entertainment and the artists' Chinese and US labels. The HYBE said reportedly said that in such cases where undisclosed transactions would be revealed later on, like the aforementioned one concerning CTP, they had included a clause in their own deal with Lee Soo Man, nullifying them. They further added that a company at the level of SM Entertainment, which is publicly traded should have disclosed such important information involving the existence of the CPT contract right when they were put in place.
Lee Soo Man pulled another card from his own deck while seemingly talking about the video released this morning saying how Lee Sung Soo, who is his late wife's nephew was very young when they first met, aged 4. Lee Soo Man managed to clap back by pointing out how it was seemingly he who got the current CEO into the SM Entertainment business and did not address the video directly. His "heart hurts" is what is being reported.
Stay updated with the latest Hallyu news on: Instagram, YouTube, Twitter, Facebook and Snapchat
ALSO READ: 2nd Gen meets 4th Gen K-Pop: Super Junior Yesung to collaborate with aespa's Winter in new song Floral Sense
About The Author
After completing her engineering, Ayushi followed her passion for journalism and has been a professional writer for o...ver 3 years now. She is a K-drama binge-watcher and grooves to all genres of the K-music world. You can discuss unpopular opinions with Ayushi while she keeps looking for the next artist/show to dive deep into.
Read more
Top Comments
There are no comments in this article yet. Be first to post one!