BTS fans rejoice as J-Hope's BT21 character Mang finally reveals its true identity
After five and a half years, BTS's J-BT21 Hope's character Mang removes his mask, culminating in an emotional celebration.
Updated on Apr 06, 2023 | 02:08 PM IST | 2.3M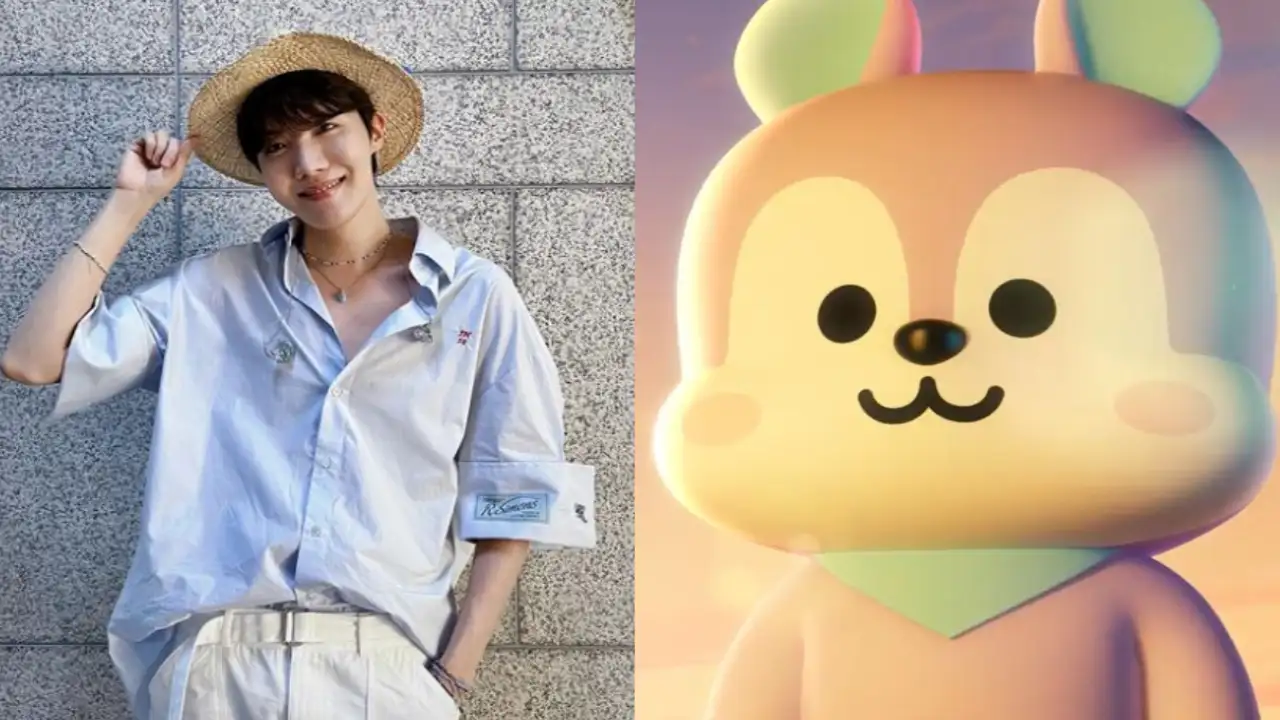 BT21 is a popular character brand created by the members of BTS. Each member has their own unique character, and J-Hope's character, Mang, has been shrouded in mystery since its creation. J-Hope of BTS has been working hard to create a design for his BT21 character Mang without a mask. J-Hope determined Mang's true species.
BT21, BTS' collaborative project with LINE Friends, ended years of anticipation by revealing Mang's face on April 5, 2023. 
Speculations of Mang's face
For years, ARMYs had found themselves wondering and speculating about Mang's true face, making up their own versions of its face. The BT21 official Instagram account uploaded a teaser for the latest series titled INSIDE MANG on February 24 with the caption, 'WAR. IS. OVER,' hinting at Mang's face reveal.
Unveiling of Mang's face
The unveiling of Mang's face without its mask was a pleasant surprise for millions of ARMYs, who were emotionally moved by the event. 
In September 2017, the seven BT21 characters, namely Koya, RJ, Shooky, Mang, Chimmy, Tata, and Cooky, were introduced, each one created by a member of BTS. Out of all the characters, J-Hope's Mang was the only one that wore a mask to conceal his true identity.
Fans' Reaction to Mang's face reveal
Fans were taken aback by the emotional impact of Mang's facial reveal, with some admitting, "I didn't expect it to rip my heart out". Additionally, Jin's RJ also appeared in the scene.
After waiting for five and a half years, ARMYs were eager for BT21 to release the video revealing Mang's face. They knew that it would generate a lot of buzzes online, but they did not expect the emotional impact that the video would have. BTS' eldest member, Jin, enlisted in the military in December 2020, and in late February, it was announced that J-Hope would be the next member to enlist. In Mang's face reveal video, the producers acknowledged this relationship by having Jin's character, RJ, greet Mang in the morning.
In the sixth episode of INSIDE MANG, the long-awaited moment arrives when Mang finally takes off his mask, having gained newfound confidence through a journey of self-discovery. The reveal takes place at sunrise on a terrace, and after Mang's cute face is revealed, RJ joins him with a drink and greets him. They then sit together, watching the sunset. Fans speculate that this scene may be related to J-Hope's upcoming military enlistment and his relationship with Jin. As the BT21 characters' features are based on BTS members, fans' theories carry weight.
Mang's playful personality and J-Hope's infectious smile make the character a perfect representation of the BTS member. Fans can't wait to see what other surprises BT21 has in store for them in the future.
Stay updated with the latest Hallyu news on Instagram, YouTube, Twitter, Facebook, and Snapchat 
ALSO READ: TaeKook Day: Who is your favourite fashionista BTS' V or Jungkook? VOTE
About The Author
A tenacious individual and a witty writer who graduated with a degree in Journalism & Mass Communication with over
...
Read more
Top Comments
There are no comments in this article yet. Be first to post one!