BTS' Jungkook and IU feature as the only K-Pop acts on Rolling Stone's 'Top 200 Singers Of All Time'
BTS' Jungkook and IU are in the Top 200 Singers Of All Time by a popular American magazine, here are some of our selections that should be added as well.
Published on Jan 03, 2023 | 02:12 PM IST | 1.3M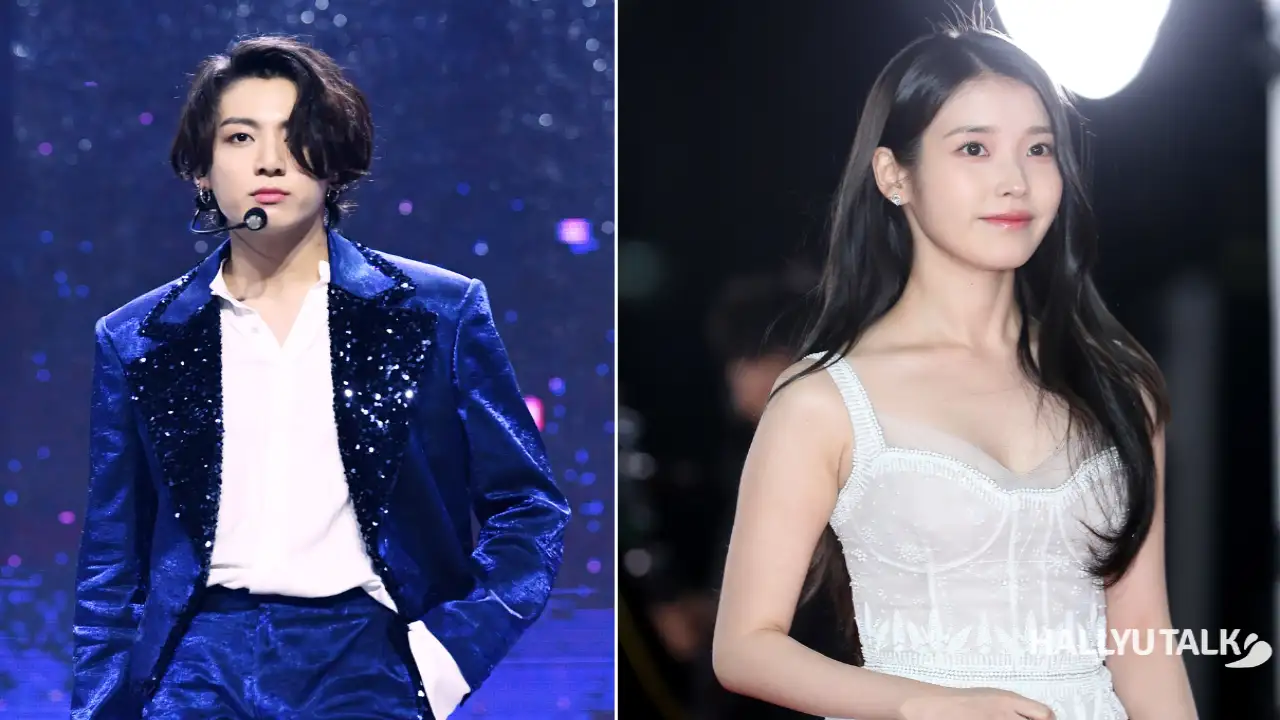 IU and member Jungkook of the group BTS were ranked 135th and 191st, respectively, in 'The 200 Greatest Singers of All Time' by Rolling Stone, a famous American music magazine. This is the first time a Korean artist has been included in this ranking, let alone two. 
On January 1st, Rolling Stone introduced IU as "one of the most highly regarded vocalists in the Korean music scene since the hit song 'Good Day' in 2010" and "has a wide vocal range and strong delivery as well as singing in genres like bossa nova and 90's indoor pop (chamber pop), from jazz to ballad and has the versatility to move skillfully." Regarding Jungkook, he commented, "He is the versatile youngest member of BTS. He is a powerful performer and has written several songs, and despite his success at a young age, he is known to be very diligent and humble."
IU:
IU's ranking is higher than pop star Christina Aguilera (141st), 'country music legend' Merle Haggard (138th), and Lauryn Hill (136th), who won 8 Grammy Awards. IU draws attention in that she is a musician who is active mainly in the domestic market, not the global pop market. Jungkook was ranked 191st. Rolling Stone explained, "Jungkook is the youngest member of BTS, and boasts a wide range of talents while engaging in various activities." 
Jungkook's achievements:
Jungkook's 'Dreamers' music video, which was released on FIFA's official YouTube channel on November 22, surpassed 100 million views on January 1. The 'Dreamers' music video, which is ranked 16th on YouTube's most popular music video, also gained popularity by ranking first in cumulative views on FIFA's official YouTube channel. Previously, Jungkook's 'Dreamers' World Cup opening ceremony performance and music video captured the 1st, 2nd, and 3rd places on YouTube's most popular videos around the world. 
Meanwhile, 'Dreamers' sound source exceeded 100 million streams in 35 days after its release on Spotify, the world's largest music platform, and Jungkook set a record of achieving 100 million streams in the shortest time for a K-pop singer's solo song. 'Dreamers' was the first official World Cup soundtrack to ever top Billboard's Digital Song Sales Chart, as well as setting a new record by sweeping the World Digital Song Sales Chart for two weeks in a row. 
On December 31st, Lee Jong Suk and IU admitted their relationship through official statements and fan cafes, respectively. According to a popular South Korean media report, the two spent Christmas in Japan. Lee Jong Suk left for Osaka on December 20th for a fan meeting, and IU boarded a plane to Nagoya on December 24th. The two departed for Japan with a time difference in order not to find out about their relationship, but only the bag was a couple items. 
Here are some K-Pop vocal artists that deserve a spot in the list :- 
SEVENTEEN's DK and Seungkwan 
DK and Seungkwan are known to be one of the important and talented vocalists of 3rd Gen K-Pop. DK has a strong vocal range and the ability to transport you into a different world while Seungkwan has a high voice and he uses it for bridges as well as harmonizing with other members. 
BtoB's Eunkwang 
BtoB is known to be a vocally strong group with almost all the members being talented vocalists but Eunkwang is known as a legendary vocalist for his vocal belts and musically strong lines. His beautiful voice resonates with the listener's deepest feelings and it makes them feel things every time! 
EXO's Chen, Baekhyun and D.O. 
SM Entertainment has some of the best vocalists and EXO has three of them and each of them have a different style. Chen is a typical ballad singer with beautiful notes and amazing vocal range while Baekhyun has a smooth voice that works well with R&B and D.O. is a great pop or indie singer with a husky deep voice that can belt amazing notes! 
Dreamcatcher's Siyeon 
Dreamcatcher is yet another group with many vocalists and Siyeon has a beautiful soprano voice that shows during bridges and high notes. Her gorgeous voice rings throughout their discography! 
Girls' Generation's Taeyeon 
Taeyeon is known to be one of the best singers in the industry with her amazing voice that resonates in her work. From her work as a member to being a soloist, she has always shone through! 
Red Velvet's Wendy 
From the beginning, Wendy has made strides as a vocalist for her voice which has been popular since pre-debut. Her vocal range and belting notes became the talk of the town. Even as a soloist, she has done a great job! 
BLACKPINK's Rosé
Out of all the artists in the industry, Rosé has the most unique voice. Coupled with her Australian voice, she has a husky and high-pitched voice that sounds amazing to the ears. 
ALSO READ: BTS: J-Hope talks about Jin calling from military on New Year's Eve, BIGBANG's Taeyang confirms Jimin collab?
Stay updated with the latest Hallyu news on: Instagram, YouTube, Twitter, Facebook and Snapchat
Which is your favorite singer? Let us know in the comments below. 
About The Author
A BMM graduate, Anoushka has been writing professionally for over 2 years. K-Pop and K-Dramas consume her day and she... enjoys writing articles about it. So far, she has written close to 3000 articles. She loves films, music, art, and food! She spends most of her time either discovering a new film or burying her nose in a gripping novel.
Read more
Top Comments
There are no comments in this article yet. Be first to post one!