EXCLUSIVE: TRI.BE talk about their 2nd EP W.A.Y, advice from SNSD's Yuri, message to Indian TRUEs and more
We had the opportunity to interview TRI.BE, a group with overflowing talent and visuals. They dish about various aspects of their latest release, W.A.Y!
Updated on Mar 07, 2023 | 02:17 PM IST | 98.9K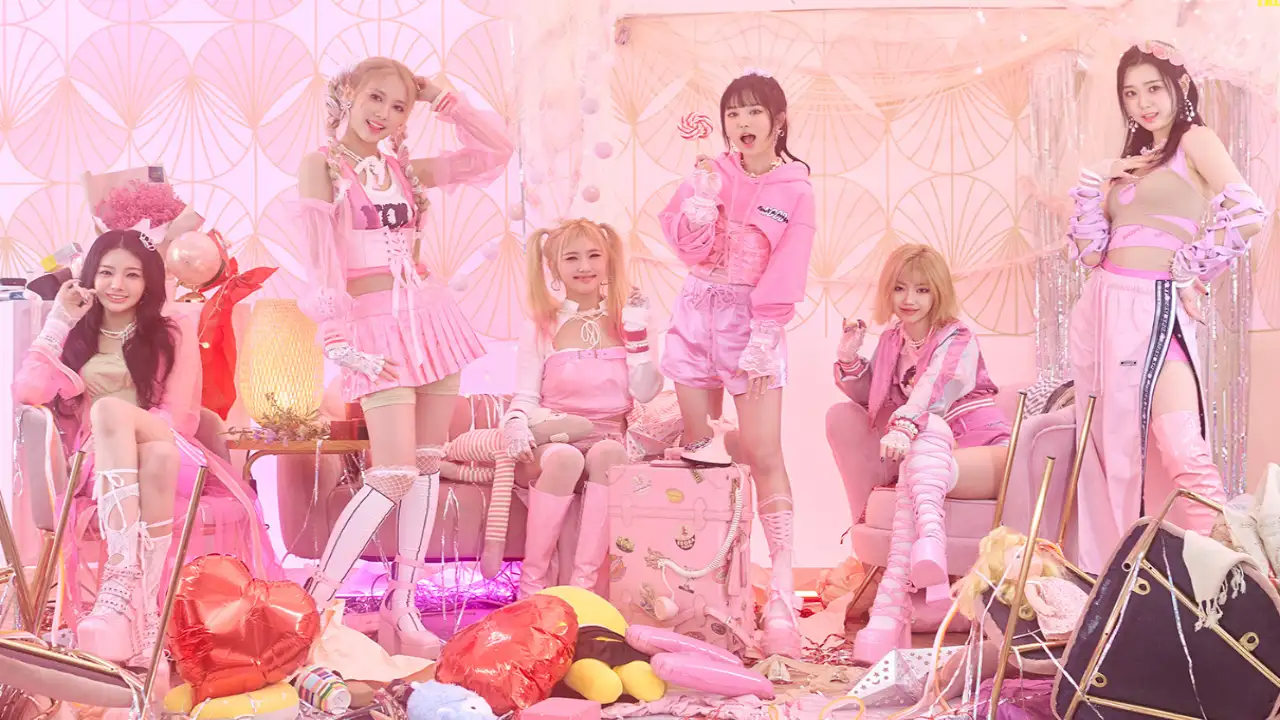 Debuting in 2021, TRI.BE is a group that have garnered attention from the beginning for the groovy tunes, eye-catching choreography, performance and the addicting line 'TRI.BE Vida Loca' which means passionate TRI.BE in Spanish. They are one of the few groups that incorporate a lot of international culture in the songs that transition smoothly with the K-Pop we know today. 
W.A.Y: 
This album honestly captures a new moment for people of all ages, young and old, and the confidence through TRI.BE's eyes. It contains 5 tracks including the title song 'WE ARE YOUNG', 'STAY TOGETHER', 'WITCH', and 'WONDERLAND'. The title track 'WE ARE YOUNG' is a techno-pop genre that combines the upbeat style that was popular in the 2000s with heavy and concise drums and morphed vinyl sounds. The MV itself is bright, poppy and extremely catchy. One of the beautiful inclusion in their choreography is the use of ASL (American Sign Language) while spelling out WE ARE YOUNG. It seamlessly blended into the choreography, adding flair to the song and music video. 
TRI.BE talked to us about various aspects of their latest release, journey to being K-Pop idols, their wish to see India and more :- 
1. The 2nd EP W.A.Y focuses on youth and has a lighter tone, which is a change from the previous comebacks. What brought about such change? 
TRI.BE: Our producer S.Tiger used to say he always wanted us to try out a bright track because it would fit us well. So after our last comeback 'LEVIOSA', we got together to discuss what we should do for our next release and everyone agreed that it would be fresh to do a track that could show our energy. TRI.BE has always enjoyed having fun on stage but for the past two years, the main focus of our performances was always being charismatic and powerful. We decided to try making an opportunity where we could have some fun and that's how we agreed on 'WE ARE YOUNG'! After our 'KISS' promotions, we did a short period of promotions with our side-track 'In The Air (777)' and it was proof that we could do well with bright concepts as well.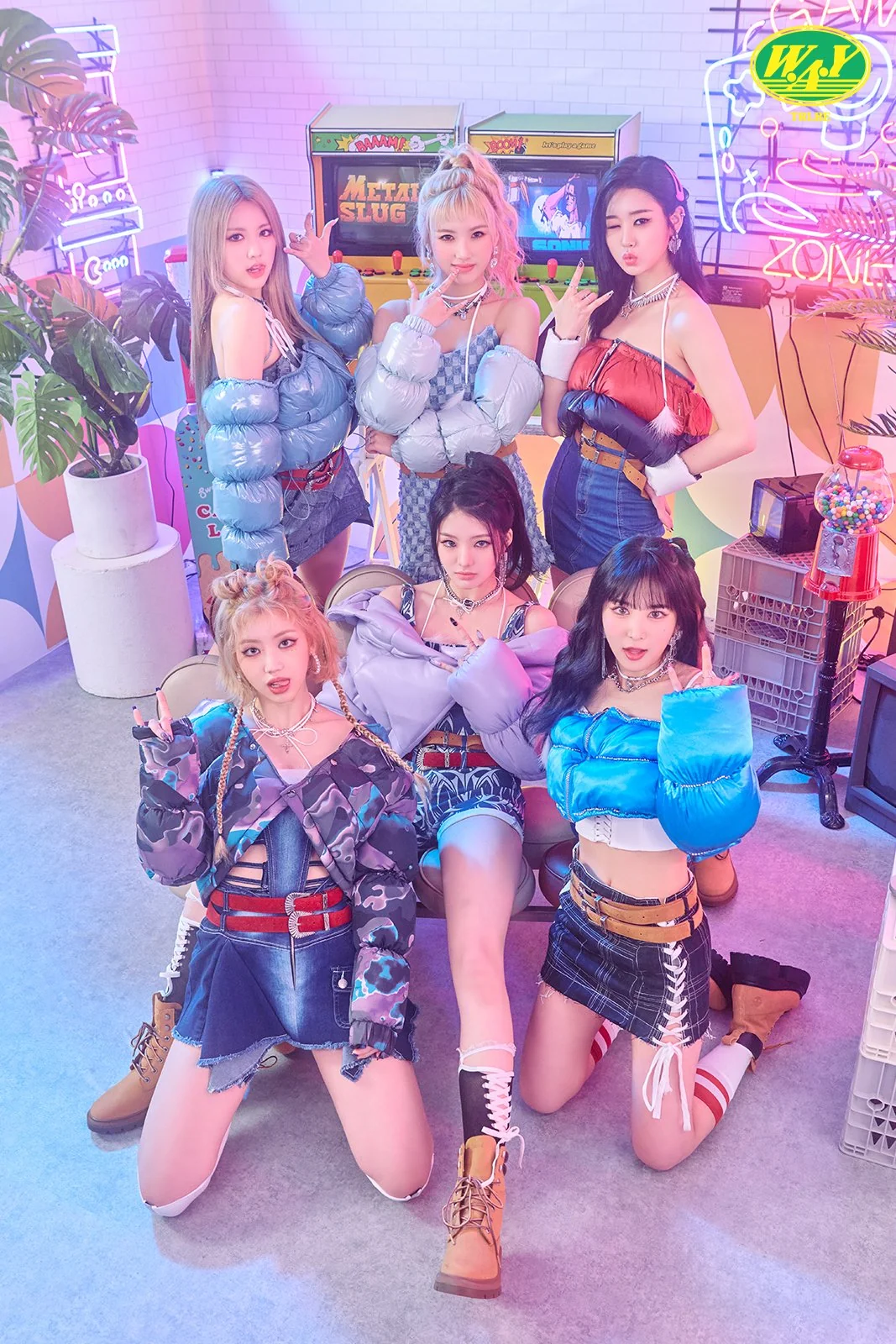 2. What do you want the listeners to take away from the EP?
TRI.BE: If until now we wanted our fans to focus on our powerful music and performances, we want our listeners to have fun when they listen to our new EP 'W.A.Y'. The big message behind this time's release is "Don't be afraid of making mistakes and trying new challenges; have fun and it's okay to fail" so we hope our new album can serve as a confidence booster for our listeners.
3. Seeing your performances, there is so much synchronicity and fire. What is the secret? 
TRI.BE: There can be many answers but the biggest factors are practice and our teamwork. The more you practice, the closer you get to becoming perfect! Even during our promotional period, we always make sure to practice our performances everyday even though we are tired. Also, the chemistry of our members helps us sync with each other without even having to speak. We know each other so well that our synchronization and harmony is automatic at this point.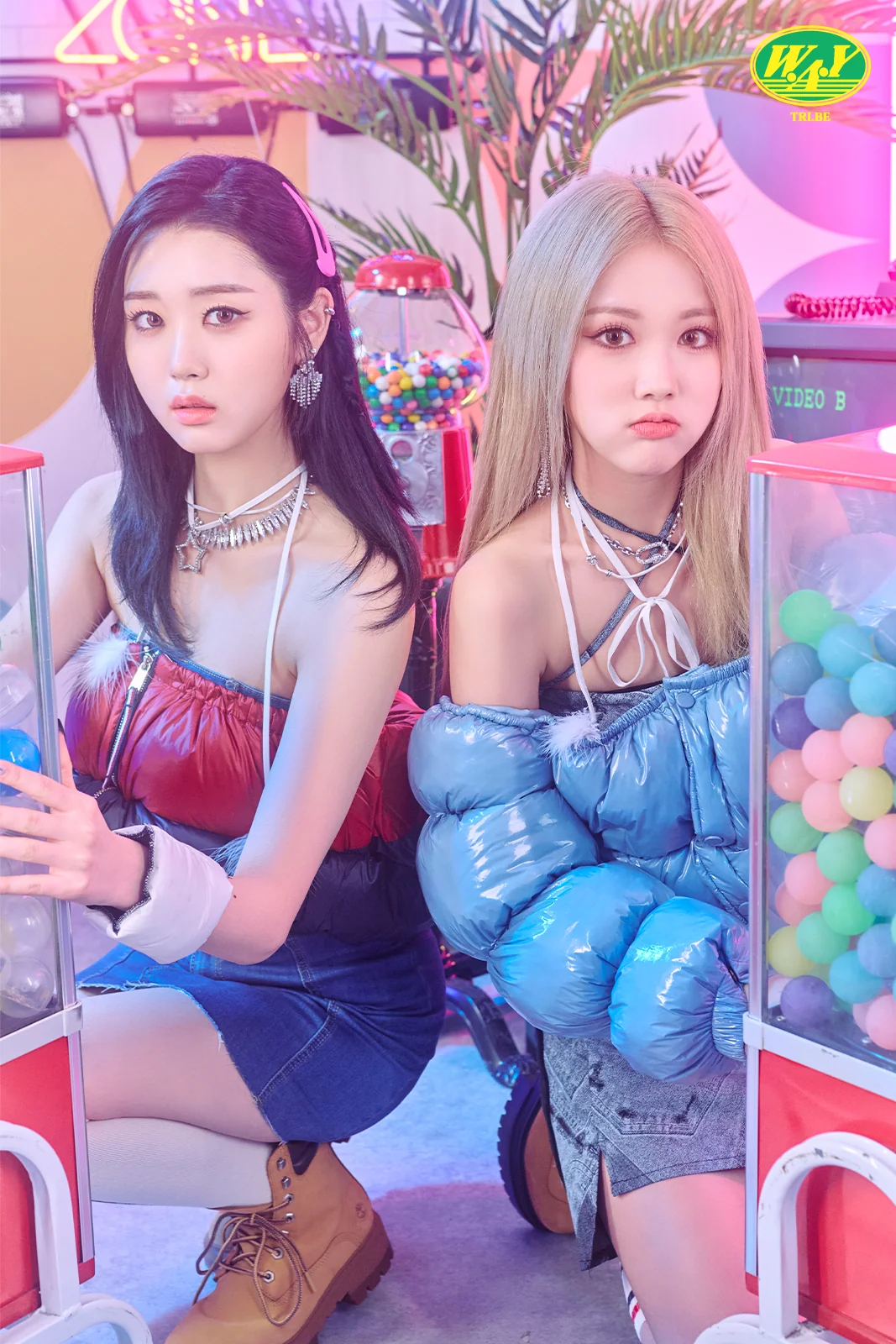 4. Which is your favorite track from the EP and why?
SongSun: I chose 'STAY TOGETHER'. The first time I heard it, I actually cried because of how heartwarming the song is. I feel like it's a very emotional song that can speak for a lot of people.
Kelly: I personally love 'WONDERLAND'. The overall melody is in the style that I like and the rap part is also very cool.
HyunBin: Although I definitely like our title track 'WE ARE YOUNG', my personal favorite is  'STAY TOGETHER'. This song is very endearing and comforts me – it also makes me think of our TRUE so it makes me happy.
Jia: I also like 'STAY TOGETHER'! I can relate to the song very much and the lyrics are similar to what I want to say to our TRUE.
SoEun: My pick is our title track 'WE ARE YOUNG'! I love that we can just have fun on stage with this song and it's a concept that I've always wanted to try out!
MiRe: I love the 'WOULD YOU RUN' original version! I still remember the first time I heard this song and as I personally love house music, I never get sick of listening to it!
5. Listening to the EP, Witch turns out to be the most different and dark sounding track. What does it represent for the members? 
TRI.BE: 'WITCH' was also a completely new challenge for us. Just like how 'WE ARE YOUNG' is a concept we've never tried before, 'WITCH' is also a type of song that we've never done in the past. It was hard to imagine ourselves performing such a dark concept but surprisingly we managed to pull it off. It took us a while to understand the track and make the right choreography but we think the preparation process was a great learning experience for us as artists doing music.
6. The last track on the EP was the original version of WOULD YOU RUN which has a more futuristic feel than the strong dance number that was previously released. Why was the instrumental changed? 
TRI.BE: Back when we were planning to make our debut with the 'WOULD YOU RUN' original version, our group's concept was more powerful than the vibe of the track so we decided to completely change the track. However, we decided to include the original version into our EP this time because we wanted to let our fans know what we were supposed to debut with! Hopefully it was a good surprise.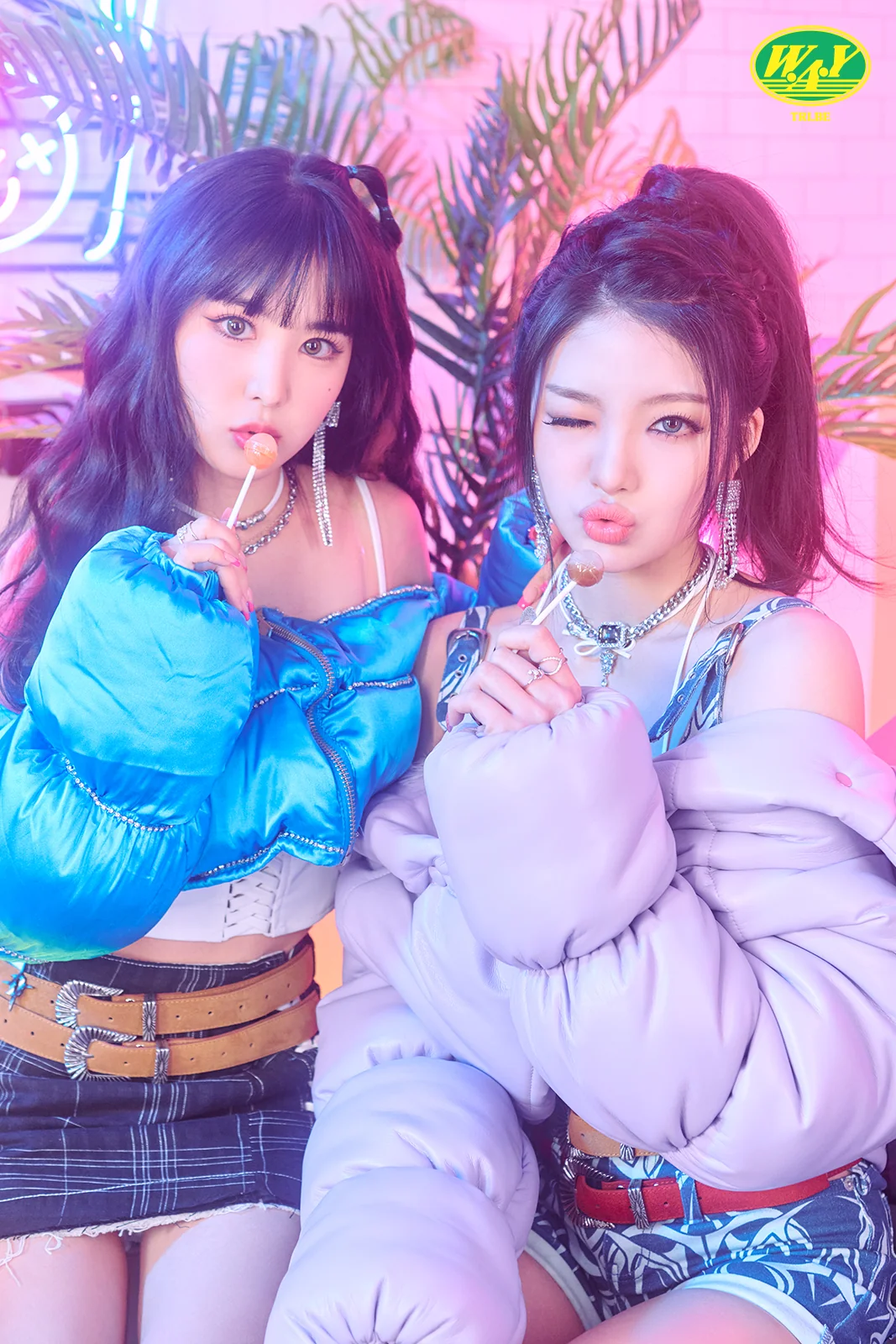 7. If you could come to India, what would your itinerary look like? 
TRI.BE: Our first priority is doing a concert, of course! We would love to perform for our Indian TRUE and have fun together. After that, we want to travel so we can get to know the culture more; all of our members enjoy Indian food so we would probably go on a food tour. Then, we would walk around the city looking for cool places to randomly visit! The best way to get to know a country's culture is going there and experiencing it firsthand so we'd probably spend days discussing where to go!
8. Songsun, being the cousin of Yuri, a member of the legendary group Girls' Generation, did she ever give you advice before entering the industry? 
Songsun: The first thing she told me was to always be polite! It's important to know that staff are also people, just like me, so treating them with respect is what I strongly believe in. Yuri also told me she wanted to see me enjoy the stage without being shy! I've always looked up to her and Girls' Generation so I hope TRI.BE can become like them one day.
9. How do you guys unwind after an exhausting day?
TRI.BE: For us, even though we're tired after a long day, the moment we enter our dorm we're all very energetic and it gets noisy quickly. As soon as everyone's done getting prepared to sleep, we do a lot of things that depend on how we feel that day. Some of us just decide to go to sleep, some of us get together to gossip or play games and some of us enjoy time talking to our families. Everyone has their own way but we mostly do things together!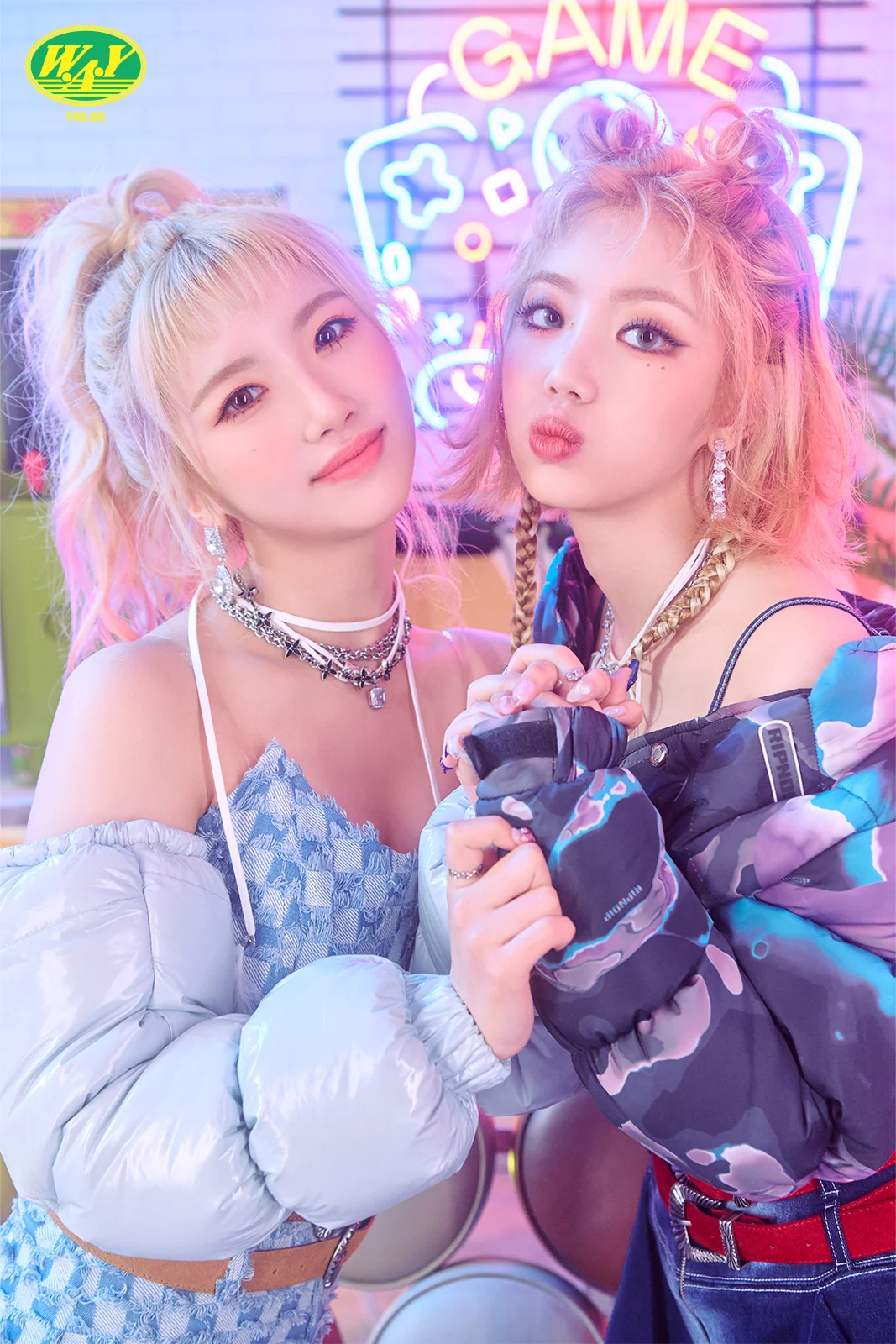 10. Comparing your debut to now, what has been the biggest change? 
TRI.BE: The biggest difference is our confidence. Every single one of us was nervous before going up on stage but now, we're ready to enjoy our performances and have fun interacting with our fans! That's also another big difference: when we debuted, we weren't able to perform in front of our fans because of the COVID regulations. We were always performing in front of cameras and sometimes, it felt like we had never debuted because we never got to experience the cheer from the audience. But now that our fans are allowed to watch our stages in person, we feel more alive and it's always a happy experience to interact with our fans on stage. Without our fans, we would have not made it this far.
11. In the MV for WE ARE YOUNG, the members were seen signing the title using ASL, any special reason for such a heartwarming inclusion? 
TRI.BE: We wanted to forward our message in a way that everybody could understand and give our energy and confidence to as many people as possible, so ASL was our conclusion! We're glad that many people noticed and mentioned it, spreading the love to more and more people. That's exactly what we wanted to happen.
12. What message would you relay to your Indian TRUEs?
TRI.BE: Hi TRUE in India!! We're so happy that we could make a comeback with our second EP 'W.A.Y' and we hope you all enjoy it. Whenever you're feeling down, we hope TRI.BE can give you energy and confidence through our title track 'WE ARE YOUNG' so go watch our performances and we're sure we can cheer you up. Although we're so far away, we're always grateful for the love and support you give us and we would love to visit India and perform for you in person. Until then, stay safe and may happiness be with you and your families and friends. Love you!!
ALSO READ: EXCLUSIVE: VERIVERY dish about 'Liminality- EP.LOVE', love for India, Bollywood and much more
Stay updated with the latest Hallyu news on: Instagram, YouTube, Twitter, Facebook and Snapchat
About The Author
A BMM graduate, Anoushka has been writing professionally for over 2 years. K-Pop and K-Dramas consume her day and she... enjoys writing articles about it. So far, she has written close to 3000 articles. She loves films, music, art, and food! She spends most of her time either discovering a new film or burying her nose in a gripping novel.
Read more
Top Comments
There are no comments in this article yet. Be first to post one!