EXCLUSIVE: Dolly Singh talks about her struggle with mental health; Reveals dealing with impostor syndrome
Recently, Dolly Singh graced Pinkvilla's Woman Up season 4. She spoke about facing misogyny at home, dealing with body shaming and more.
Updated on Mar 06, 2023 | 04:19 PM IST | 98.3K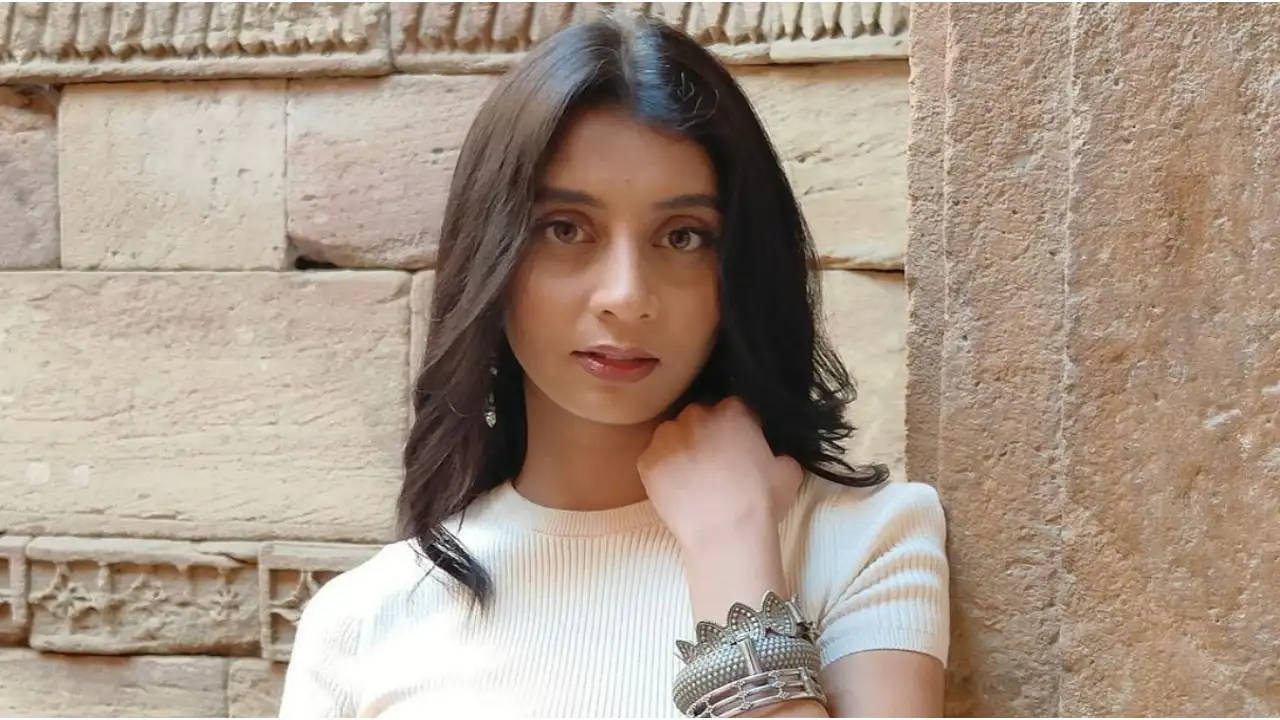 Social media star turned actress Dolly Singh enjoys a massive fan following on social media. She never fails to entertain her fans with her hilarious and relatable content. Recently, Dolly graced Pinkvilla's Woman Up season 4 and spoke about her journey. She also talked about taking up an unconventional path, facing misogyny at home, her struggle with mental health, dealing with body shaming and lots more.
Dolly Singh talks about her struggle with mental health
During the heart-to-heart conversation, Dolly talked about dealing with her mental health. She revealed that she started visiting her therapist during the pandemic. She also revealed that she was still working on her mental health. She said, "I am still working on it. But my competitiveness, comparing to other people all of that is also good. My therapist was like... I said 'how do I stop?' My therapist said that 'you can't stop and you have to be honest, your competitiveness is the thing that has brought you so far. So it's not just bad. Now you are focussing on the bad because it's affecting your mental health. The only thing you have to now work on is how to bring good out of it and leave the bad behind'. So that's what I am working on. My competition is only me is what I am working on (laughs). You can't compare yourself to anybody else's journey. You don't know where they are coming from, what they have survived and what you are surviving. There's no comparison like that. So to feel peer pressure, I feel is stupid and I say this feeling peer pressure every day. I think I am also giving this gyaan to myself." 
WATCH THE FULL INTERVIEW HERE:
Dolly also recalled how she went into a shell before and during the pandemic. The Bhaag Beanie Bhaag actress also revealed about dealing with body shaming. Dolly, once in an interview said that she was not a funny person in real life and she was an introvert. When she was asked about the same, she said that she was in a very bad space back then. 
She shared, "This has come from an interview where I think I was in a very bad space. This was right before the pandemic, I had met a few people and I am introverted for sure, and people would meet and tell me all sorts of things. I think as Indians we don't have a filter. They meet you and say 'Arey aap toh bahut hi patle ho yaar, arey aap kuch upset ho kya?' Because also when you make comedy videos or if you are a comedian, they expect you to crack jokes all the time, which is not the case, at least not for me. Especially not for me because I write my jokes, I write scripts, I like writing, and I am a performer. But at that point it really hit me and I got so scared of meeting people because I was scared that they will say something that will hurt me. Then the pandemic happened and I was really struggling with my mental health and I was really going back into my shell, and that's when I started therapy. This was the first thing that we discussed 'I don't know I have never been a funny person. I am doing comedy, I feel very torn as to who I really am'. My therapist is the best person, she told me that 'I don't think that's the way. Why don't you tell me things from your childhood'. She actually made me go back into my childhood a lot more very deeply to process it."
She added, "I realised I have always been a funny girl, it's just that I have never been like 'oh I crack a joke and laugh', no punchline. I have been a funny person in different ways. I call myself the 'Shant Shaitan' because I was well-to-do in school, you don't expect me to be naughty, but I was naughty. So I have been a funny person, it's just that it's different ways, it's not the conventional way. I think when people say these things to you, you start questioning everything. When you keep saying bad things to yourself or keep pushing yourself down, it really brings you down actually. I had major imposter syndrome for a few years, I am working on it but now I am in a much better space. But yes, that imposter syndrome voice was definitely telling me all sorts of bad things."
ALSO READ: EXCLUSIVE: Dolly Singh on being skinny-shamed while shooting in a restaurant: You have to call people out…
About The Author
Sneha Hiro has been a Bollywood junkie and her keen interest in celebrities ended up transpiring into a professional ...passion for her. With an experience of over 8 years and a bachelor's degree in mass media, she continues to write about your favourite Bollywood celebs and keeps a close watch on their every move to provide intriguing perspectives for the readers. She has over 2000 posts to her credit. In her free time, you will catch her obsessing over Salman Khan!
Read more
Top Comments
There are no comments in this article yet. Be first to post one!