Will there be romance in Outer Banks Season 3? Actors reveal the possibility
Outer Banks Season 3 on the hinge: Actors spill the beans on the upcoming romance.
Published on Feb 28, 2023 | 02:09 AM IST | 87.3K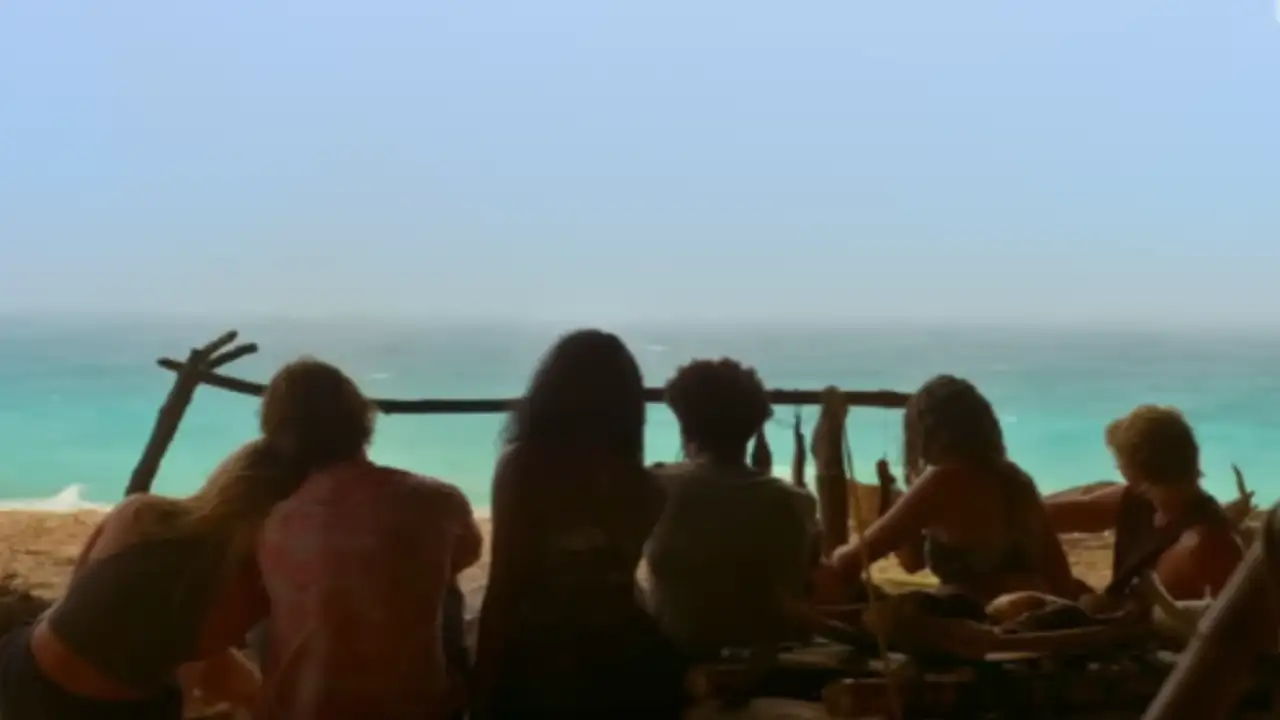 Warning: Spoilers Ahead
Outer Banks Season 3 has taken over the audience's attention as they seem to be really enjoying what Season 3 has to offer. The previous season of Outer Banks was a huge success, and as per the talks, it's confirmed that Outer Banks season 4 will also be on the way soon.
With its storyline set in a town on North Carolina's Outer Banks, which depicts the struggle between two groups of youngsters in quest of a buried treasure, there is a sparkle of romance that strikes between the characters while they are on the mission. Outer Banks successfully conveys all of the moods that an audience expects from a series.
By heavily emphasizing the romance, the characters leave no stone unturned to bring that out. Here are the couples we will witness in Season 3.
ALSO READ: Outer Banks stars Chase Stokes and Madelyn Cline SPLIT after a year of dating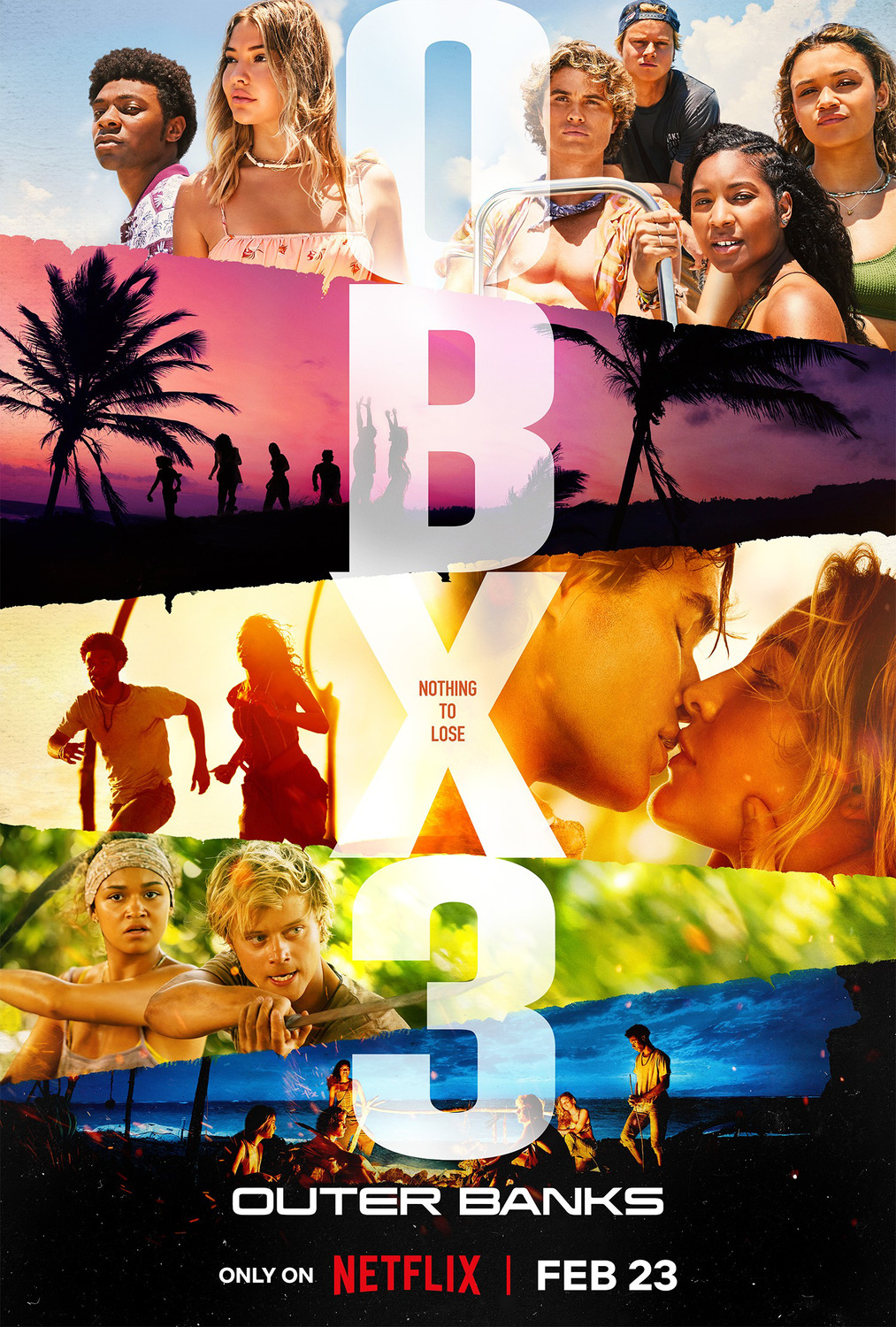 John B. and Sarah Cameron
In the third episode of Outer Banks, the show's main protagonists, John B. and Sarah Cameron, put their relationship's limits and trust to the test.
While the pair was shipwrecked on the island of "Poguelandia," their romance blossomed. After John B. is reunited with his father, he begins to conceal information from Sarah. By feeling distant, Sarah leans on her ex-boyfriend, Topper, because of the distance in their relationship—both physical and mental—which affects the relationship and puts the couple on edge.
Season 3 concludes with Sarah and John B. reconciling after infidelity, intense disagreements, and a return to trust despite everything they had been through.
Here is what Stokes and Cline have to share about their characters' emotional journeys this season.
 Stoke's comment
"I'll say this: cheating is never warranted," she said, referencing Sarah's moment of weakness with Topper. But he does admit the fact that "John B. does her dirty too" by lying to Sarah about the journey. "The whole chateau conversation, and the way he goes about it... I'm not justifying it, but -- two wrongs don't make a right."
Cline's comment
Cline says that Sarah was "nervous" about the season 3 plot since she believed that cheating on John B. "wasn't naturally in Sarah's nature."
"Ultimately, she was so lost and so confused by what was going on. "John B.'s been Sarah's home, and when she gets kicked out of that home, figuratively, where does she go?"
Cline argues that Sarah is young and the situation is complicated, saying going back to Topper when she felt lost was a very "human thing to do."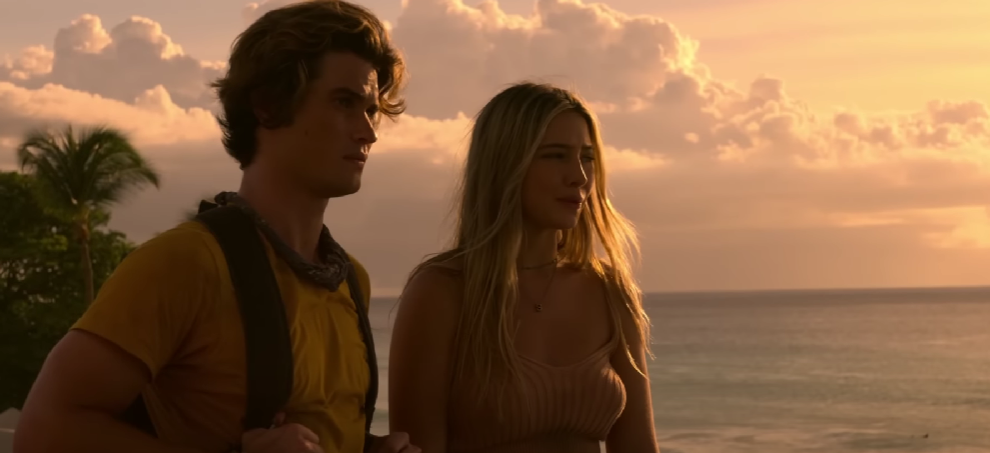 JJ and Kiara
Should we or should we not? Confusion is detected in JJ and Kiara's relationship and Kiara's rocky journey of romance might confuse people through Season 3. Kiara, who had a "situationship" with fellow inmate Pope, develops feelings for JJ.
JJ, on the other hand, is hesitant to declare his feelings for Kiara. While JJ spends much of season 3 attempting to ignore his growing affections for Kiara, their romance reaches a climax when Kiara's parents send her to a remote boot camp and JJ rushes to her rescue. JJ ultimately apologises to Kiara in the middle of a dorm room full of campers, and the couple has a passionate kiss, which leads to the beginning of a beautiful relationship and the end of confusion for JJ.
When asked how JJ and Kiara's relationship is progressing, Pankow summaries it as "hope."
"There's a little hope for what they're trying to find," Pankow said. "I think JJ's really confused this season and he doesn't know where he's going in life, and the character that's there for him this season is Kiara."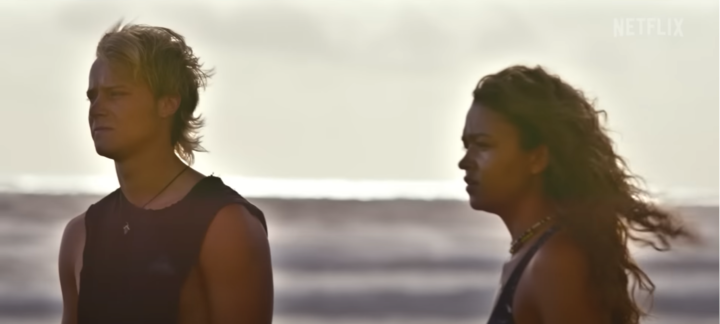 Pope and Cleo
Though Pope and Cleo are not officially in a relationship, they will soon develop the love that they already have for each other. Season 3 viewers are witnessing the evolution of the couple's friendship. Although it had been noticed that Pope was not doing well due to Kiara's rejection and JJ's developing romance, he began to form a kinship with Cleo that would be greater than any he'd ever felt.
As Cleo returns to the Outer Banks to be with Pope's family while working for the company. Though initially hesitant, Pope's parents accept Pope and Cleo's relationship and appear to see their affection blossoming before they do.
As it's noticed, Cleo later shows care and concern for Pope, such as by urging him to complete his education. While the two have not formally transitioned from friends to lovers, they will soon become a compatible couple.
Throughout the season, Daviss emphasized his character's romantic trajectory, stating, "Many of the finest relationships begin with really close friendships." "They're clearly forming that connection now, and I believe you can see a few sparks."
"They obviously have a lot of parallels, both in their previous relationships and in their desires." She's opening up to him, something I don't think she does with many people. "There are definitely some flames flying."

ALSO READ: Outer Banks Season 3: Where was the new season of Netflix series shot? Check filming location details
About The Author
Expertise: Hollywood, Entertainment, Philosophy, and Lifestyle - "Mirror of Life" complier and co-author ...of several other anthologies. Summerizes' love for writing and creating magic with words has always been her passion. Akanksha, who comes with 2.5 years of experience, has contributed to a diverse field of content creation. For her, writing is what completes her. Read more
Top Comments
There are no comments in this article yet. Be first to post one!