The Glory Full Review: Song Hye Kyo and Lee Do Hyun are a good team; Im Ji Yeon gives competition
Here's our full review on the new revenge drama The Glory starring Song Hye Kyo, Lee Do Hyun, Im Ji Yeon and more. Read ahead to know more.
Published on Dec 31, 2022 | 11:50 AM IST | 1.8M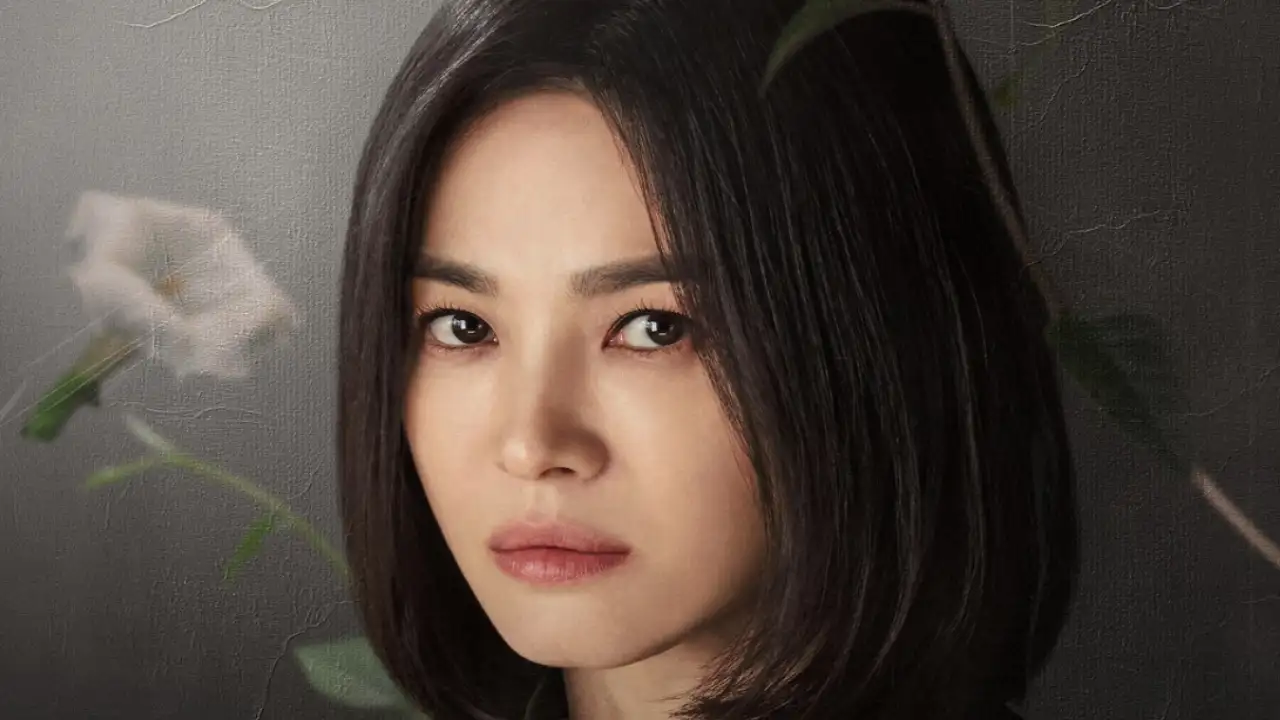 Part 1 of Netflix's 'The Glory' was released on December 30th. Moon Dong Eun (Song Hye Kyo), whose soul was shattered by violence in her childhood, had only one goal in life. She appears in front of those who harassed her and takes revenge. Moon Dong Eun waited only for that moment and endured the extreme time. The terrible pain and wounds even took away Moon Dong Eun's emotions.
About the character:
Moon Dong Eun declared revenge for throwing her life at the targets of revenge. Song Hye Kyo's passionate acting increased the level of immersion in 'The Glory'. Song Hye Kyo, who continued the play with a calm expression while pressing all her pain and suffering deep into her heart, confirmed her acting skills that were 100% immersed in Moon Dong Eun. Each line was terrifying. In a calm tone, Song Hye Kyo said, "There is no forgiveness, so there will be no glory," "It will be stimulating and terrible," "It will be impossible to prevent or eliminate it," "If you die, you will definitely go to heaven while you go to hell," "Let's slowly dry up and die." For you to fall, for me to fall," she said, spitting out the core of revenge.
The selection of Song Hye Kyo, who returned to her revenge play, was excellent. Song Hye Kyo, who has received favorable reviews in many romance dramas, expanded her acting spectrum through 'The Glory' which is about a woman who went to the brink of death due to ruthless school violence (school violence), risking her entire life to meticulously and thoroughly prepare for revenge. Song Hye Kyo plays the main character, Moon Dong Eun, a victim of school violence. Moon Dong Eun is the daughter of a single mother who is tired of her poverty and doesn't care about her daughter's future. Song Hye Kyo's child role was played by actress Jung Ji So.
The last episode:
During the 8th episode of part 1, Moon Dong Eun does not laugh. Fearing that if she smiles, she will forget them, and her painful feelings and harsh thoughts will fade away. Moon Dong Eun always hides her emotions with an expressionless expression and thinks only of one goal. Her face is sadder and sadder than any sobbing. Song Hye Kyo, who is charming with her pretty and warm smile, thoroughly erases her loveliness and lives only with her Moon Dong Eun. That's why it's hard to read everyday expressions, but the minute facial changes that occur when confronted with terrible perpetrators make us feel how much pain Moon Dong Eun has inside and how long he has endured during the extreme night. 
Song Hye Kyo as Moon Dong Eun:
As calm as Moon Dong Eun's expression in 'The Glory', another aspect of Song Hye Kyo, who is doubly colorful, is her voice. In fact, Song Hye Kyo's calmly recited voice, as if whispering from the side, expresses Dong Eun's fluctuating inner side instead of her unwavering appearance. Song Hye-kyo's voice, which has the power to attract attention to the listeners, is cool and sorrowful. Part 1 built the narrative of Moon Dong Eun and laid the groundwork for the revenge play. There must be a reason why Dong Eun originally dreamed of becoming an architect.
The other cast members:
The solidarity of victim solidarity that Dong Eun formed with Yeo Hyeon (Lee Do Hyun) and Hyun Nam (Yeom Hye Ran), and the perpetrators' group such as Yeon Jin (Im Ji Yeon), Jae Joon (Park Sung Hoon), Hye Jeong (Cha Ju Young), Sarah (Kim Hieora), and Myeong Oh (Kim Gun Oh). Cracks also began to form. Even Do Young (Jeong Seong Il), who is caught in a whirlwind of revenge, not knowing whose side he will be on. In Part 2, what all viewers want is one thing. cool revenge. In some parts of my childhood, I hope that revenge will be justified as much as the cruel depiction of abusive behavior that I would rather close my eyes on. Writer Kim Eun Sook, who expressed her own words in another way, said, "Watching when and by whom they are punished is a big point to watch." said.
The Review:
The drama is melodramatic with backstabbers and revenge being the forefront. The drama shows how people with money can live in a delusion about being at the top of the world but nothing beats a person's true need for revenge and they were no match to her. The first part felt like a set up, Song Hye Kyo and Lee Do Hyun putting down traps to catch the 5 people who were responsible for destroying her life and leaving her with scars and emotional injuries that left her with nothing but love for revenge.  Im Ji Yeon and Park Sung Hoon make a formidable couple as they go back and forth about their child, which was kept secret for a long time but the two being extremely greedy and selfish, do not get along on a lot of things and their violent personalities come out. 
Lee Do Hyun has a sad past where he also is waiting to avenge his father's death and the perpetrator is a serial killer who spent most of his time sending letters. He helps Song Hye Kyo to get her revenge after hearing her story and seeing the scars. His empathetic side helps him to understand her better. 
ALSO READ: Stray Kids' Hyunjin tops TC Candler's Most Handsome Faces of 2022; BTS' Jungkook, V follow behind
Stay updated with the latest Hallyu news on: Instagram, YouTube, Twitter, Facebook and Snapchat
What do you think of the drama? Let us know in the comments below.
About The Author
A BMM graduate, Anoushka has been writing professionally for over 2 years. K-Pop and K-Dramas consume her day and she... enjoys writing articles about it. So far, she has written close to 3000 articles. She loves films, music, art, and food! She spends most of her time either discovering a new film or burying her nose in a gripping novel.
Read more
Top Comments
There are no comments in this article yet. Be first to post one!