MBTI: BTS' SUGA, TXT's Hueningkai, IVE's Yujin, TWICE's Nayeon: 5 K-Pop idols that identify as ISTP
Let's take a look at some K-Pop idols who are ISTP or known as the Virtuoso. Read ahead to know more.
Published on Jan 19, 2023 | 12:48 PM IST | 391K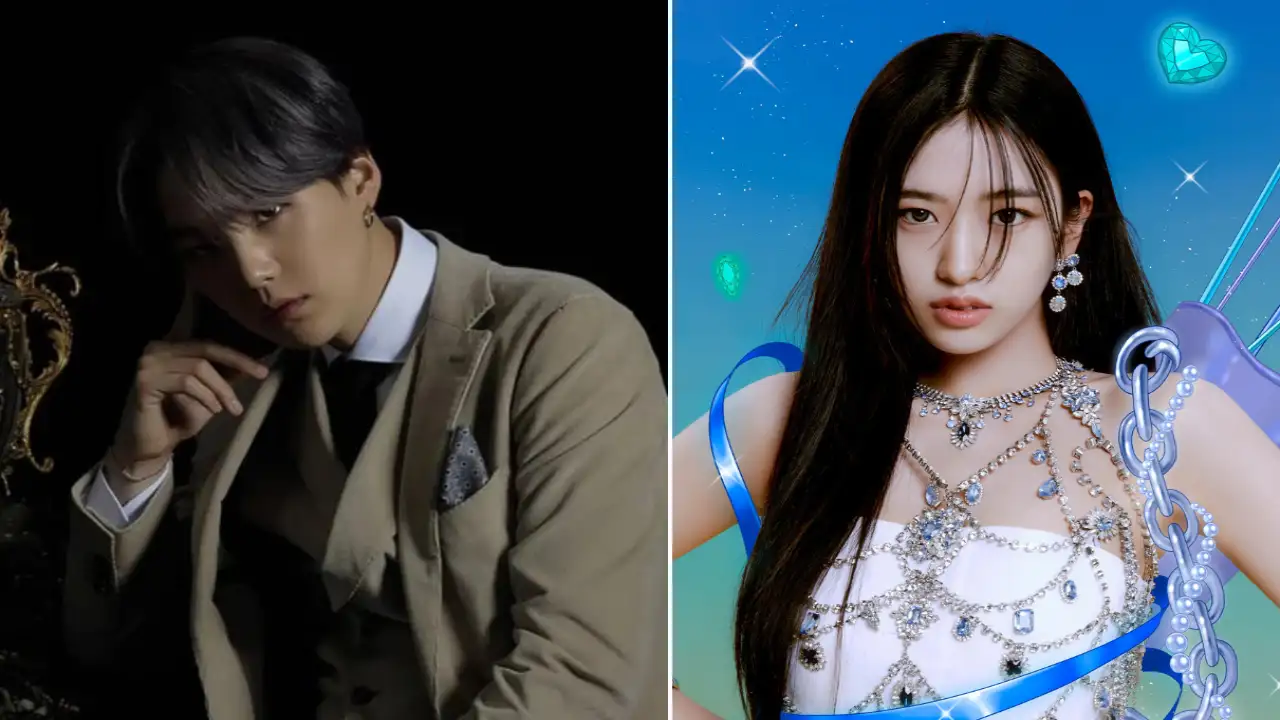 MBTI stands for Myers-Briggs Type Indicator and it is an introspective self-report questionnaire which helps sectioning people into 16 different personality types. A Virtuoso (ISTP) is someone with the Introverted, Observant, Thinking, and Prospecting personality traits. They tend to have an individualistic mindset, pursuing goals without needing much external connection. They engage in life with inquisitiveness and personal skill, varying their approach as needed. They enjoy their time alone as much as they enjoy time with their loved ones. They observe their surroundings and try to help everyone around them. 
SUGA met with Taeyang through 'Suchwita' in the YouTube channel 'Bangtan TV', which was released on January 18th, and talked about various things in a comfortable atmosphere. SUGA asked various questions to Taeyang, a K-pop senior who had a global influence before him. Regarding the timing of her solo career, SUGA asked Taeyang, "I have a lot of questions because I have just started." In response, Taeyang sympathized with SUGA's worries, saying, "It's because we have to do what we used to do together."
2022 Annual Circle Chart's TOMORROW X TOGETHER's report card is a total of 9, including 3 global K-pop charts, 1 download chart, 4 album charts, and 1 retail album chart. rose on the charts. Of a total of 189 artists (teams) who entered the circle chart last year, 28 artists (teams) who entered the chart 9 or more times accounted for the top 14.8%. The chart share of TOMORROW X TOGETHER is 0.6%, which is tied for 22nd among 189 artists (teams) who entered the chart. TOMORROW X TOGETHER posted three songs on the 2022 Circle Chart. They also charted four albums. 
Even in the new year, IVE still proved his global power on the US Billboard and Grammy. According to the US Billboard chart released on the 10th, Ive's third single title song 'After Like' released in August of last year ranked 172nd on the 'Billboard Global 200' and re-entered the chart. In addition, it ranked 100th on the Billboard Global (excluding the US) and succeeded in charting for 20 consecutive weeks. As if to support this influence, on the 5th, IVE accomplished the feat of being named in the 'Top 10 K-pop Rookie Girl Groups to Watch in 2023' selected by the Grammys on the 5th.
VIVIZ will release its third mini-album 'VarioUS' at 6:00 pm on the 31st. 'Verious' is a new album released 6 months after the 2nd mini album 'Summer Vibe' released in July of last year. On the 9th, VIVIZ posted a comeback logo video along with the comeback news.In the video, the album names in various font versions, 'VIVIZ The 3rd Mini Album', '2023.1. 31. (TUE)' was included. VIVZ is a group newly formed by the group 'GFRIEND' Eunha, SinB, and Umji, and debuted in February with 'Beam Of Prism'. Since then, they have been continuing their career by releasing songs such as 'Rum Pum Pum'.
The new song 'MOONLIGHT SUNRISE', which means 'moonlight' and 'morning glow', expresses the feelings and excitement one feels when in love with the bright moonlight and the rising sun. It is a Miami-based pop song that doubles Twice's unique loveliness. In particular, it is expected to heat up the global fan spirit even more with the original English single in about a year and three months after the first English single 'The Feels' released in October 2021. Starting with the first new song 'MOONLIGHT SUNRISE' in 2023, Twice will be active again this year. In 2022, the group's first solo artist, Nayeon's 1st mini album 'IM NAYEON' and complete mini album 'BETWEEN 1&2' (Between 1&2) achieved various first and highest scores on the US Billboard main album chart 'Billboard 200' and proved the potential of a 'global top girl group'.
Here are all the K-Pop artists who identify as ISTP:
BTS' SUGA 
SUGA is known to be a recluse who takes his career very seriously. He is like a tsundere (a Japanese term for a person who is cold and takes care of other people) and is always caring for his members in even the smallest aspects like cooking, cleaning or creating music for them. 
TOMORROW X TOGETHER's Hueningkai
The K-Pop idol is the maknae of his group and is known to be a visual and a great performer as well as a fun person. He always adds to the fun when the group is doing things but he also cares for his members in every way possible 
IVE's Yujin 
Being the leader of the group, Yujin takes responsibility for all the members and cares for everybody around her. She explores ideas through creating, troubleshooting, trial and error and first-hand experience. 
TWICE's Nayeon 
The bunny of the group, Nayeon is a high-spirited and joyful member of TWICE. She enjoys having other people take an interest in their projects and sometimes doesn't even mind them getting into her space. 
VIVIZ's Eunha
She is a natural maker, moving from project to project, building the useful and the superfluous for the fun of it, and learning from her environment as she goes. As she moved from GFRIEND to VIVIZ, she adapted to the new generation of music and yet kept her originality.
ALSO READ: MBTI: BTS' Jimin, ITZY's Lia, Yuna, GOT7's Jackson Wang: 6 K-Pop idols that identify as ENFJ 
Stay updated with the latest Hallyu news on: Instagram, YouTube, Twitter, Facebook and Snapchat
Are you ISTP? Let us know in the comments below. 
About The Author
A BMM graduate, Anoushka has been writing professionally for over 2 years. K-Pop and K-Dramas consume her day and she... enjoys writing articles about it. So far, she has written close to 3000 articles. She loves films, music, art, and food! She spends most of her time either discovering a new film or burying her nose in a gripping novel.
Read more
Top Comments
There are no comments in this article yet. Be first to post one!