Park Hyung Sik is the cursed Crown Prince in Our Blooming Youth's teaser: Introduction to 6 main characters
tvN just launched the teaser of Our Blooming Youth, a Korean drama helmed by Lee Jong Jae and starring Park Hyung Sik.
Published on Jan 04, 2023 | 09:24 PM IST | 415K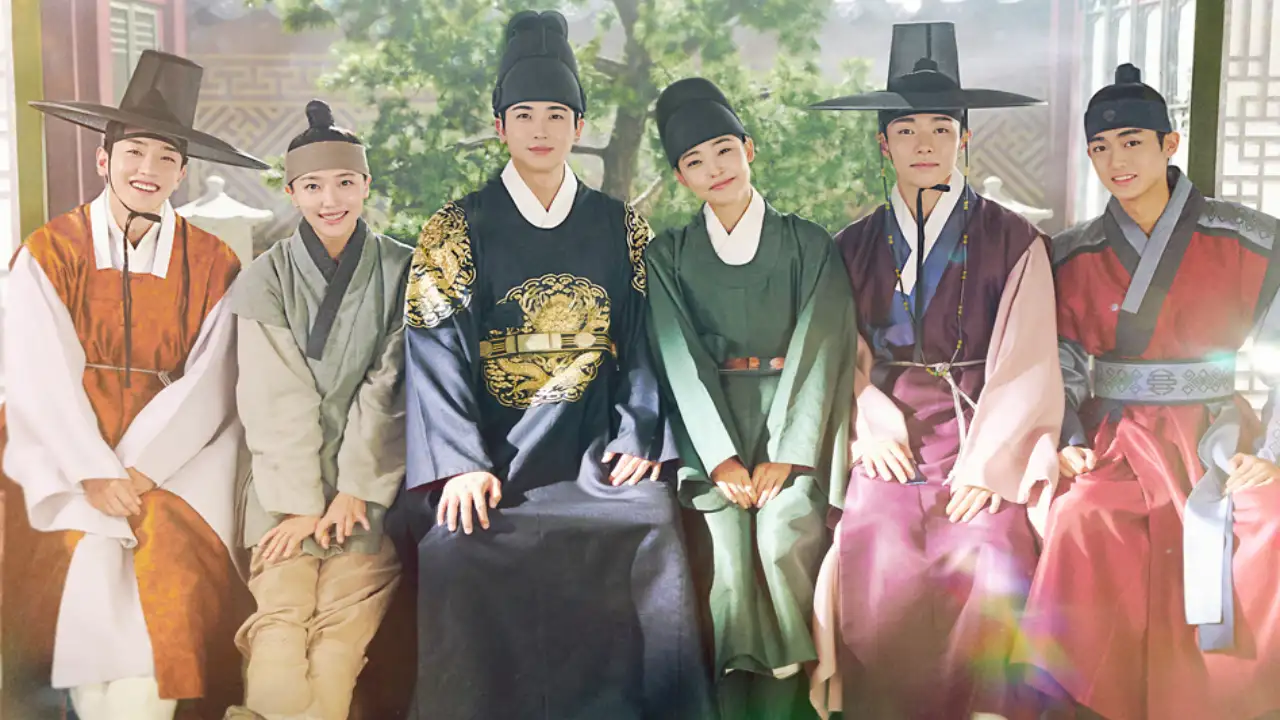 Pretty amazing news for those who are obsessed with K-dramas. The teaser for tvN's upcoming show, 'Our Blooming Youth', has just been released. In this historical fantasy tale, a cursed Crown Prince meets a woman accused of murder. A romance brews while the Prince helps clear the woman of the false charges and she frees him from his curse.
The teaser seems pretty mysterious with the character Lee Hwan (played by Park Hyung Sik) wandering by himself in foggy woods. Unexpectedly, an arrow shoots toward him, and we hear him reply, "Did you hear that too? I am under a ghost's curse and I have heard that everyone is talking about it." We also get to see a glimpse of the Crown Prince on his throne and riding a horse.
The drama will run every Monday and Tuesday at 20:50 on tvN beginning on February 6, 2023. (KST). Here's more of what we know about the series.
The plot of the K-drama Our Blooming Youth
Helming the series drama are Director Lee Jong Jae and scriptwriter Jung Hyun Jung. It's a mysterious theme drama that tells the story of a cursed Crown Prince Lee Hawn and a brilliant girl Min Jae Yi. This quiet and gentle soul is engaged to the Second State Councillor's son and is studying to become a good wife and mother. Four days before her wedding, her parents and brother passed away, completely upending her life.
The royal Prince and the brilliant woman decide to help each other when they first meet. The lady surprisingly releases the Prince from his curse as he assists in clearing the woman of the false accusations. This unfortunate encounter between the two marks the beginning of a blossoming romance. Given that the female protagonist has been accused of killing her whole family, the two of them encounter challenges. Of course, the mysterious curse of the Crown Prince also has a backstory, which when revealed will heighten the suspense in the series.
We haven't yet witnessed the type of chemistry between the protagonists that the trailer suggests would exist. It will be intriguing to observe how the two navigate their shared obstacles whilst romancing throughout the series.
Meet the fascinating cast of Our Blooming Youth
'Our Blooming Youth' features unique character chemistry that will undoubtedly grab the audience's attention and resonate across generations. Using a suitable icy tone and keen gaze, Park Hyung Sik charismatically plays Crown Prince Lee Hwan, well-conveying the character's fiery nature. His self-assured performance fully displays the Crown Prince's dignity despite being afflicted by an unidentified curse.
Jeon So Nee transforms into Min Jae Yi, a brilliant lady who, in an instant, went from being the daughter of a well-to-do family to being wrongfully accused of murder. Min Jae Yi's striking appeal is apparent even more with Jeon So Nee's vigor. It was claimed, in particular, that Park Hyung Sik and Jeon So Nee already showed ideal chemistry during the screenplay reading, which piqued viewers' interest.
Meanwhile, Min Jae Yi, who comes from a wealthy family, is depicted as a man wearing an official eunuch outfit, and along with her investigation partner Ga Ram (Pyo Ye Jin) is disguised likewise. Ga Ram, the most courageous servant in the entire country, is portrayed by Pyo Ye Jin with grace and individual appeal. The story of these two ladies, who pose as males to avoid being found out and are accused of killing a family, intrigues viewers.
In their depictions of characters who would aid and support the Crown Prince and Min Jae Yi to overcome their fate, the other four cast members, Pyo Ye Jin, Lee Tae Sun, Heo Won Seo, and Yoon Jong Seok, all excel. Yoon Jong Seok expertly captures the heartbroken Han Sung On, who has endured everything except losing his loved one. Kim Myung Jin, played by Lee Tae Sun, is a strange nobleman with aspirations of becoming Joseon's first medical examiner. And finally, Hoe Won Seo, playing Tae Gang, is a silent escort who always follows Lee Hwan like a shadow. The stories of Han Sung On (Yoon Jong Seok), Kim Myung Jin (Lee Tae Sun), and Tae Gang (Heo Won Seo) will showcase a special relationship that transcends social rank and gender. We also have a poster released that amazingly gives a glimpse of the chemistry between all these actors and raises drama-goers' expectations.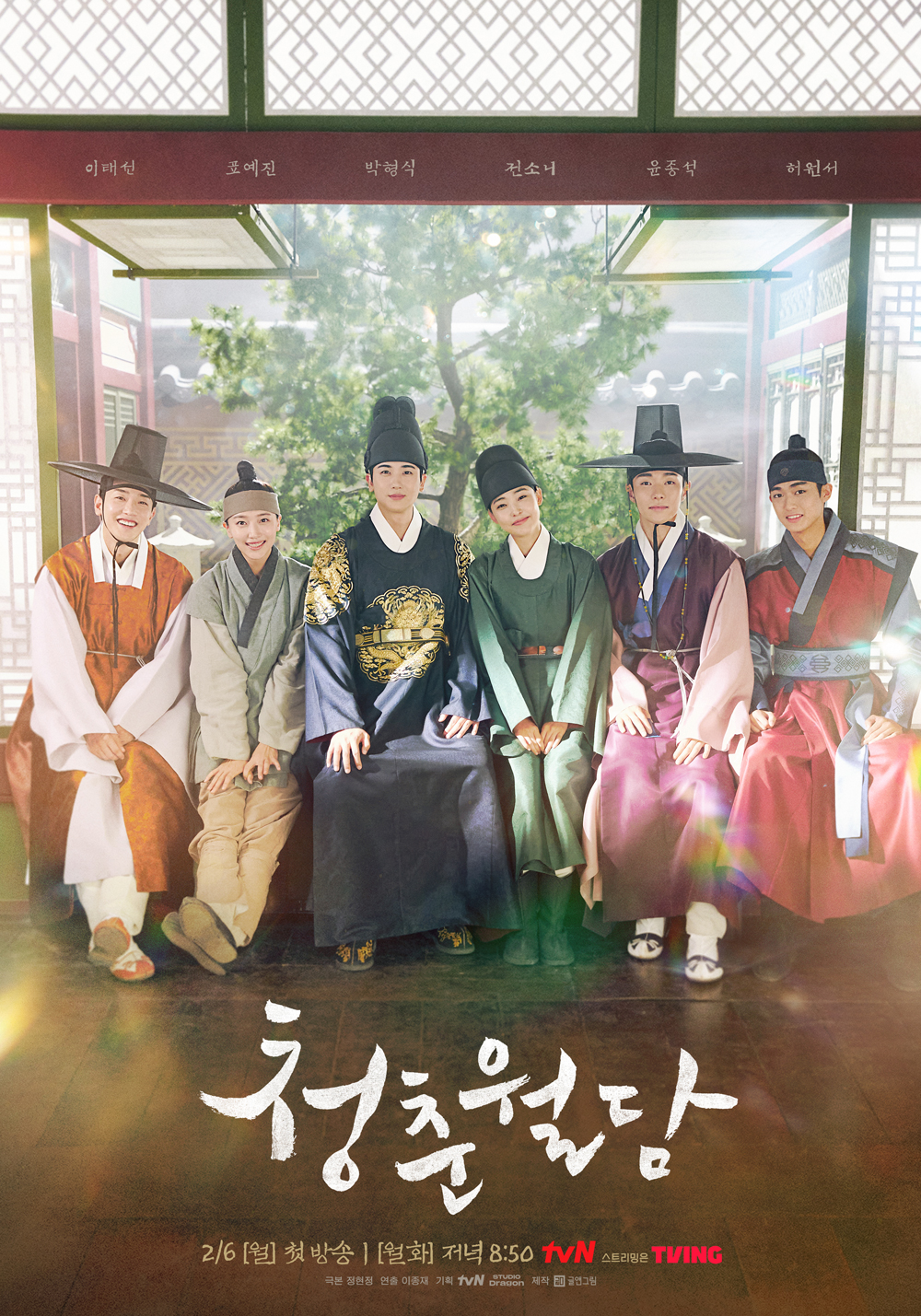 The already igniting chemistry between the cast of Our Blooming Youth
'Our Blooming Youth' had a successful start during the first script reading. The chemistry between the veteran actors and the six aspiring actors who have established themselves in a number of works was outstanding. The six main protagonists of the drama, played by Park Hyung Sik, Jeon So Nee, Pyo Ye Jin, Lee Tae Sun, Yoon Jong Seok, and Heo Won Seo, are fervent Joseon youth who are searching for the truth about their predetermined fate. In addition, the drama's stellar cast, which includes veteran actors Jung Woong In, Jo Sung Ha, Son Byung Ho, Lee Jong Hyuk, and Hong Soo Hyun, has increased anticipation.
Are you excited to watch this forthcoming K-drama? Comment below and let Pinkvilla know what you think of the teaser and the new series.
About The Author
Journalist. Perennially hungry for entertainment. She spends most of her time either binge watching rom-coms or ...talking about dogs. After completing graduation in Mass Media, her love for celebrity gossip helped her in making web more entertaining place.
Read more
Top Comments
There are no comments in this article yet. Be first to post one!