WATCH: GOT7's BamBam wittily wishes JAY B on his birthday; 3 Best moments of JAY B as a leader
GOT7's maknae took to Twitter to wish the leader on his birthday in the best way. Read ahead to know more.
Published on Jan 06, 2023 | 06:20 PM IST | 209.9K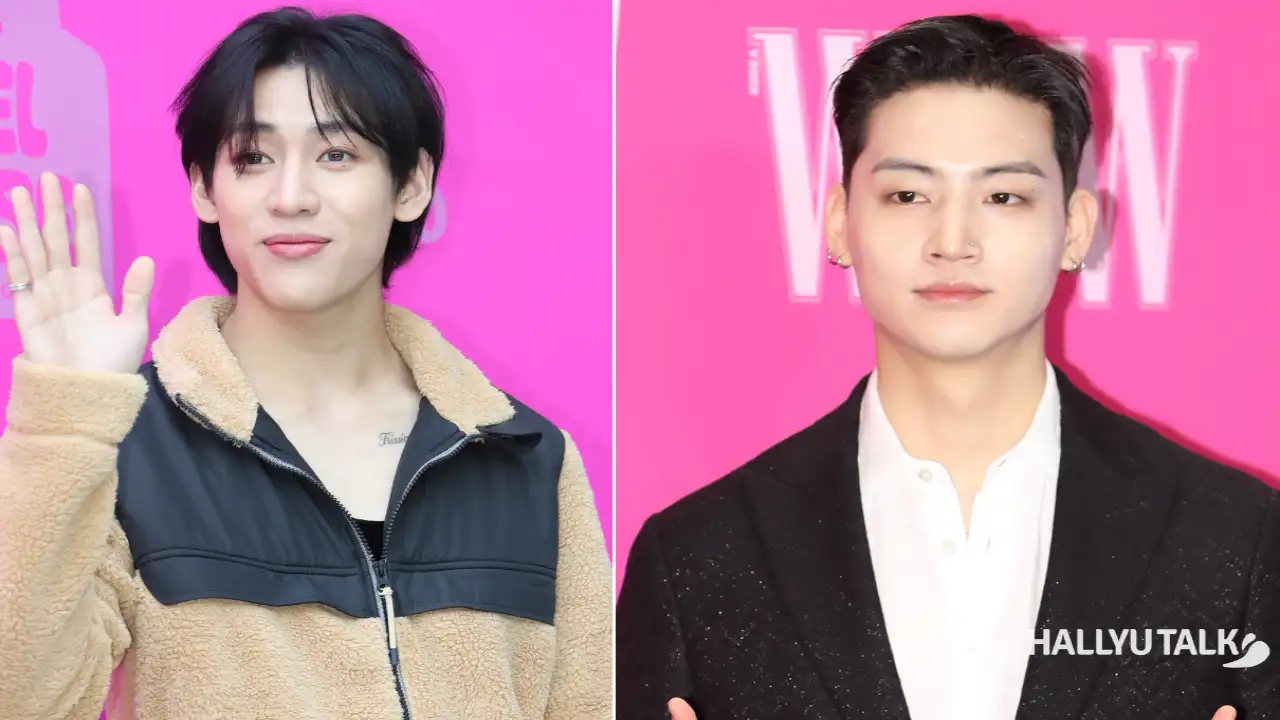 On January 6, GOT7's BamBam took to Twitter to wish GOT7's JAY B on his birthday with a funny troll-like video. He introduced JAY B and aghases (GOT7's fandom) reaction made everyone laugh. Some fans said, "JAY B and BamBam aka Tom and Jerry are always cute. We need BBam unit" while another said, "Happiest birthday to the passionate leader who made « pulling a Got7 » possible."
BamBam in Master in the House:
BamBam made his first appearance as the new youngest in SBS' 'Master in the House Season 2', which returned with Season 2 on the 1st, successfully completing the new trend exploration journey that will heat up the year 2023. Idol BamBam, who has been in Korea for 13 years, said to Lee Dae Ho, who joined as a new member together, "It was scary, but people seem to be kind", leaving a strong first impression with a no-filter comment from the start.
BamBam:
Afterwards, when BamBam became known as a superstar with a royal level of recognition in Thailand, the members were envied. At the ceremony that followed, BamBam, who did not hesitate to rhyme at the request for a surprise three-way poem, surprised the production team and members by presenting a sensible three-way poem in Korean, which he had learned from his long life in Korea. On this day, the master and the members, who were divided into golf and tennis teams to appeal to the charms of each sport, had a heated argument to convince BamBam, who had never experienced golf or tennis, and unlike the nervous appearance in the swing speed training that followed in earnest, the 113mph He gave BamBam the nickname of a golf genius because of his incredible speed.
BamBam's other activities:
On SBS Power FM's 'Cultwo Show', which aired on December 27, BamBam drew attention by revealing that his popularity rose sharply after appearing on tvN's 'Transit Love 2'. On this day, BamBam said, "After appearing in 'Transit Romance,' my face was recognized." On the other hand, in response to the question "What are your plans for 2023?", BamBam said, "The music video for the new album has also been completed." When asked about GOT7's full group plan, he said, "I don't think we should talk about it. There's something I've decided with the members, but I think I'm going to get scolded. Leader-hyung (JAY B) calls me saying, 'Why aren't you quiet?'" he said sparingly.
About JAY B:
JAY B released the second EP Be Yourself which contains a total of 6 songs with various charms, including the title song 'go UP'. The sincere message of expressing yourself freely rather than being conscious of others' eyes runs through the entire album. The title song 'go UP' is a funk pop number with a powerful groove that combines the orchestration hit sound of the new jack swing popular in the 90's with the funk genre.
JAY B's second EP 'Be Yourself', released recently, ranked on the iTunes Top Album chart in Brazil, Argentina, Colombia, Egypt, India, Turkey, Sweden, Poland, and the Philippines. , Malaysia, Peru, Fiji, Chile, Turkey (Turkey), Thailand, and Venezuela, etc., ranked first in 34 countries and regions around the world. In particular, the title song 'go UP' topped the iTunes Top Song Chart in 23 countries and regions, including Argentina, Azerbaijan, Colombia, Costa Rica, Egypt, Guatemala, Kazakhstan, Kenya, Oman, Peru, Paraguay, Thailand and Venezuela.
JAY B's last solo release:
JAY B, who returned with a new EP after a year since his first EP 'SOMO:FUME' released in August of last year, presents a more pleasant and comfortable feeling in addition to the lyrical sensibility shown in the previous album. JAY B, who participated in writing the lyrics, evokes sympathy with the message of breaking away from the expectations of others and letting go of the burden and finding true freedom. The music video released together contains JAY B's warm visuals full of refreshing feelings. You can get a glimpse of the free youthful energy in JAY B dancing with people and enjoying skateboarding.
Here are some amazing moments of JAY B as a leader :-
Idols from existing agencies are always subject to trademark issues. GOT7 is one of the cases that handled it well. JAY B said that the trademark issue was difficult and did not receive it naturally because the law was changed. JYP Entertainment happily resolved the trademark. He asked a lawyer and he said that there is no case of transferring it so easily. Once again, he was grateful to JYP Entertainment. During the process of transfer, he needed documents, but he could just leave it, but he had doubts, so he did it himself. He also contacted each member one by one and went to get the necessary documents. Finally, he went through all the trademark transfer procedures. He knew that it was not easy but he still did it.
He is known to be one of the best leaders by his members as he takes care of them by keeping their needs ahead of his own. All his members always say that he is ready to stand up for them when needed, even fight if needed. From buying food to taking time when it comes to recording a song- he does everything for them.
He also hides his struggles as a leader so as to not burden the others. In many interviews, as a soloist, he spoke of how he initially struggled a lot since debut because he took care of everyone else but over the years, he began to open up to his members and was more open about his struggles and let them help as well.
ALSO READ: BIGBANG's Taeyang drops solo teaser images for VIBE with BTS' Jimin: 5 reasons to look forward to the collab
Stay updated with the latest Hallyu news on: Instagram, YouTube, Twitter, Facebook and Snapchat
What do you think of the wish? Let us know in the comments below.
About The Author
A BMM graduate, Anoushka has been writing professionally for over 2 years. K-Pop and K-Dramas consume her day and she... enjoys writing articles about it. So far, she has written close to 3000 articles. She loves films, music, art, and food! She spends most of her time either discovering a new film or burying her nose in a gripping novel.
Read more
Top Comments
There are no comments in this article yet. Be first to post one!